Willem Dafoe's role in the upcoming horror movie Inside is eerily similar to one of his most famous roles as the Green Goblin. While Sam Raimi's Spider-Man trilogy is remembered fondly for many reasons, one of the best parts is Willem Dafoe's Green Goblin. However, many were upset with the short amount of time they got with Dafoe's Green Goblin, which was naturally limited due to the time constraints of the movie. Since Norman Osborn wasn't as focal as Spider-Man, he was afforded far less character development. His reprisal of Norman Osborn was eagerly awaited by fans in the blockbuster hit Spider-Man: No Way Home. Unfortunately, Dafoe's Green Goblin had to fight other returning Spider-Man villains for the spotlight.
Willem Dafoe's new psychological horror film Inside is Vasilis Katsoupis' directorial debut, written by Ben Hopkins. It follows Nemo, an art thief trapped in a New York penthouse after his heist goes horribly wrong. Locked inside with nothing but priceless works of art, Nemo must do whatever it takes to survive. The trailer depicts Nemo on the edge of insanity as he shouts in desperation and befriends a pigeon outside. Dafoe isn't a stranger to playing insane characters, but Nemo's descent into madness may give some fans the Dafoe performance they've been waiting for.
Related: Why Willem Dafoe's Green Goblin Was Spider-Man's First Movie Villain
Inside's Plot Is An Extended Spider-Man Green Goblin Origin Story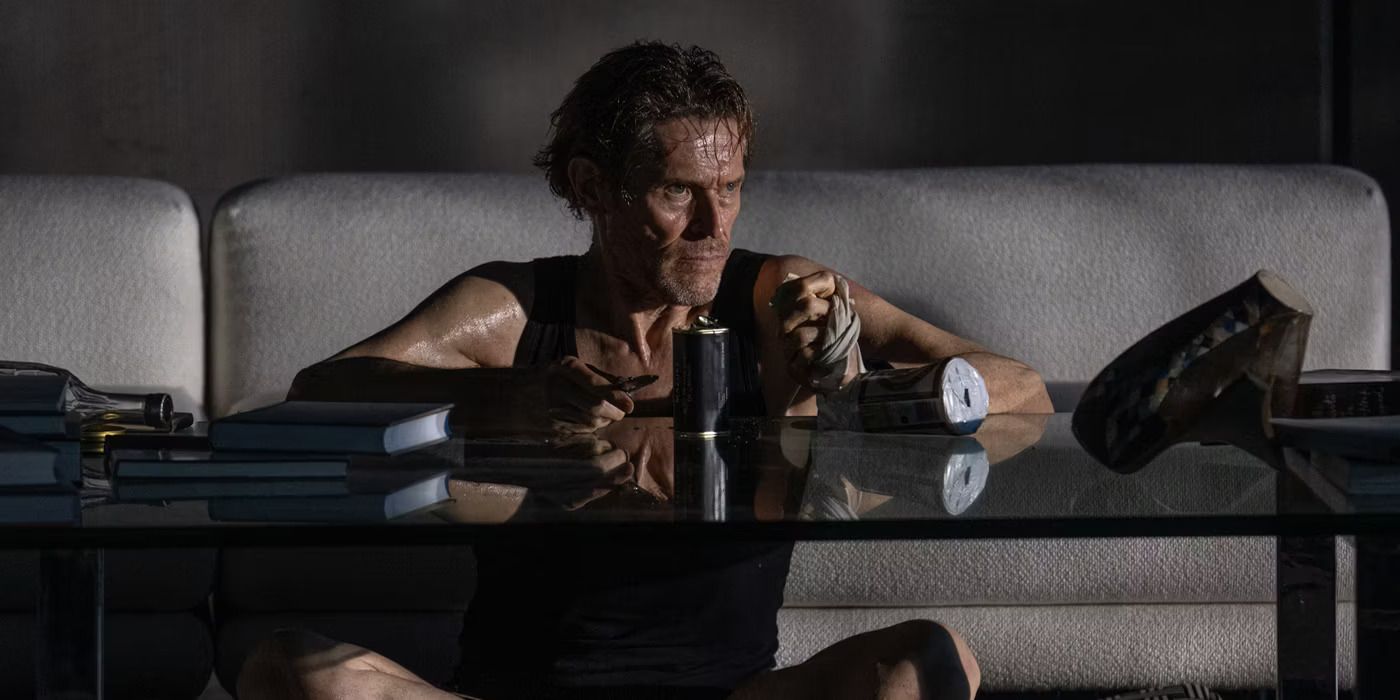 For those who want to see how Willem Dafoe inhabited the mind and nuance of someone losing their mind, Inside looks to provide a suitably harrowing experience. While Spider-Man's Norman Osborn and Nemo seem very different at first glance, their psychological condition appears to be very similar. In the Inside trailer, Nemo is seen talking to himself and suffering from hallucinations. These actions are parallel to one of the most famous Raimi Spider-Man scenes in which Dafoe argues with his alter ego Green Goblin in the mirror. While most of Osborn's descent into madness is left offscreen, the short mirror scene conveys this transformation beautifully.
Since Norman Osborn's Green Goblin transformation was left to the imagination of the audience, Inside can show more of a descent as Nemo grows desperate and starts to lose grip on reality. The trailer depicts Nemo engaging in various disturbing acts, such as eating a fish from a tank and vandalizing works of priceless art. Between starving and losing his mind from isolation, the line between reality and hallucinations begins to blur. He begins to see works of art come to life in the penthouse. Osborn likely suffered similar hallucinations and engaged in disturbing acts as he turned into the Green Goblin.
Inside Shows Why Willem Dafoe Made Such A Perfect Green Goblin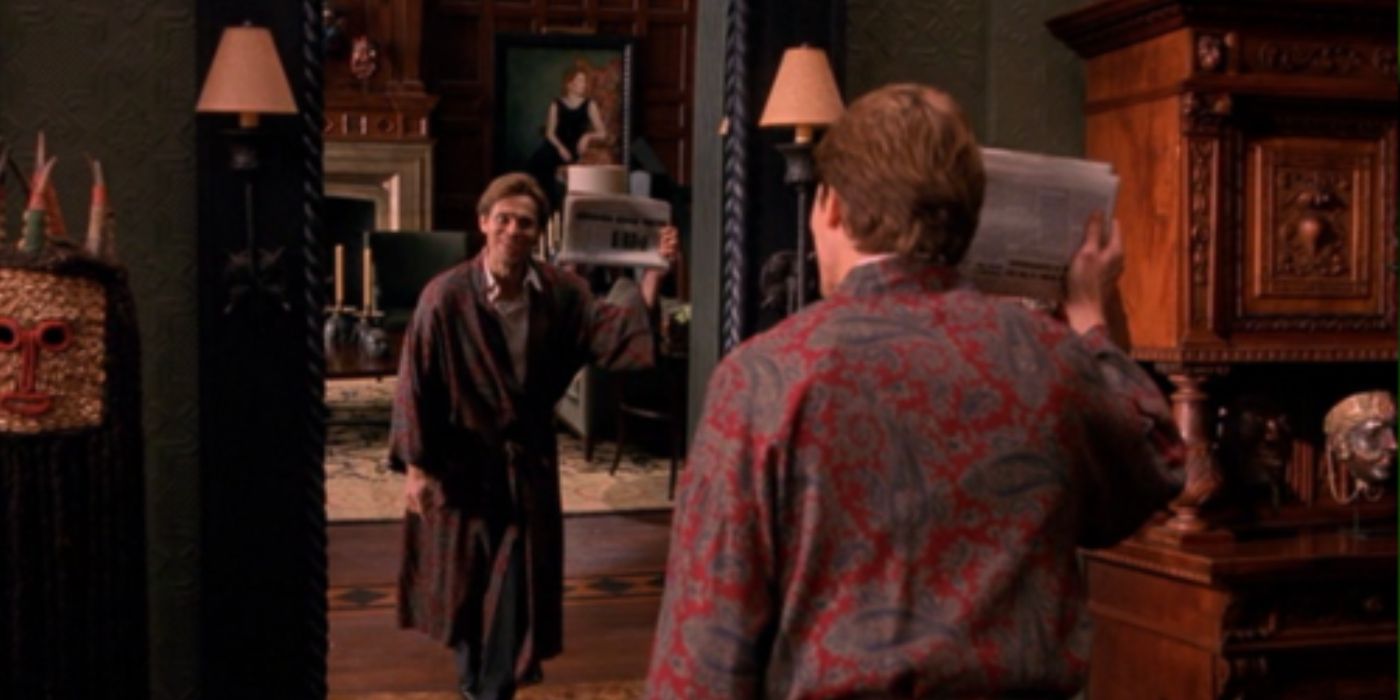 No doubt, Willem Dafoe is a well-regarded actor. He has won multiple Academy Awards, Golden Globes, and Screen Actors Guild Awards for his work. Dafoe enjoys playing complicated roles and recounts fond memories of filming Sam Raimi's Spider-Man in Cinema Blend. One of his favorite scenes to shoot in Spider-Man was the mirror scene which was shot in one take, although it was shortened in the final product. Sam Raimi gave him Robert Louis Stevenson's Dr. Jekyll and Mr. Hyde to read beforehand to prepare. This is clearly seen in Dafoe's Green Goblin performance where he brilliantly captures the different psyches-the fearful Osborn contrasting with the manically brutal Green Goblin.
Dafoe has proved he can play mentally unstable characters with a flourish, such as his brilliant performance as Thomas Wake in The Lighthouse. Similarly, Thomas Wake also slips into madness as he loses track of the time he has spent on the island. Performances like the 1890s lighthouse keeper not only show that Willem Dafoe's Green Goblin was truly a treat but show that Nemo will be another memorable performance by Dafoe. While Green Goblin had limited screen time in Spider-Man: No Way Home, Inside provides another chance for Green Goblin fans to watch Dafoe do what he does best.
More:MCU Green Goblin Can Connect To Willem Dafoe's In 1 Perfect Way