Darren Aronofsky reveals that he cast Brendan Fraser for his latest film, The Whale, without seeing a majority of the star's prior movie. Exploring the life of Fraser's reclusive English teacher Charlie, a man struggling with obesity and desperately trying to reconnect with his estranged teenage daughter Ellie, The Whale has left a polarizing effect on audiences since its release. Aronofsky's work is synonymous with thematically hard-hitting narratives and characters, much of the director's early frame originating from such emotionally draining titles as Requiem for a Dream and The Wrestler. In line with such previous works, The Whale is a deep and personal drama concerning Charlie's physical and familial turmoil, garnering the film with simultaneous praise and criticism for its representation of a life effected by obesity.
Despite these rivaling receptions, something that has been hailed as an absolute tour de force is Fraser's performance as Charlie. In a surprising revelation on The Tonight Show Starring Jimmy Fallon, Aronofsky admits to having seen very little of Fraser's previous movies before casting him in what is being considered as one of the greatest comebacks in cinema history. A mixture of Fraser's heartfelt charm and comedic timing in such projects as The Mummy have held him in high esteem among audiences for many years, Aronofsky apparently only needing to see a brief appearance from the star in a trailer to know that Fraser was his man for The Whale. See exactly what the director had to say below:
The reason it took 10 years is because I couldn't figure out how to cast it, and then I stumbled on a trailer of a low-budget Brazilian indie movie Brendan had a small role in it. To be honest, I had never really seen any of his films, I had never seen George of the Jungle, Encino Man — I have seen The Mummy, but not that much. It was something like a light bulb that went off, let's roll the dice on it. Once a movie star, always a movie star, and there was a time where people loved him, I had no idea about this Brenaissance and people going crazy over him.
Related: The Whale Confirms Sadie Sink Is Stranger Things' True Breakout Star
Aronofsky Rolling The Dice On Brendan Fraser Paid Off Big Time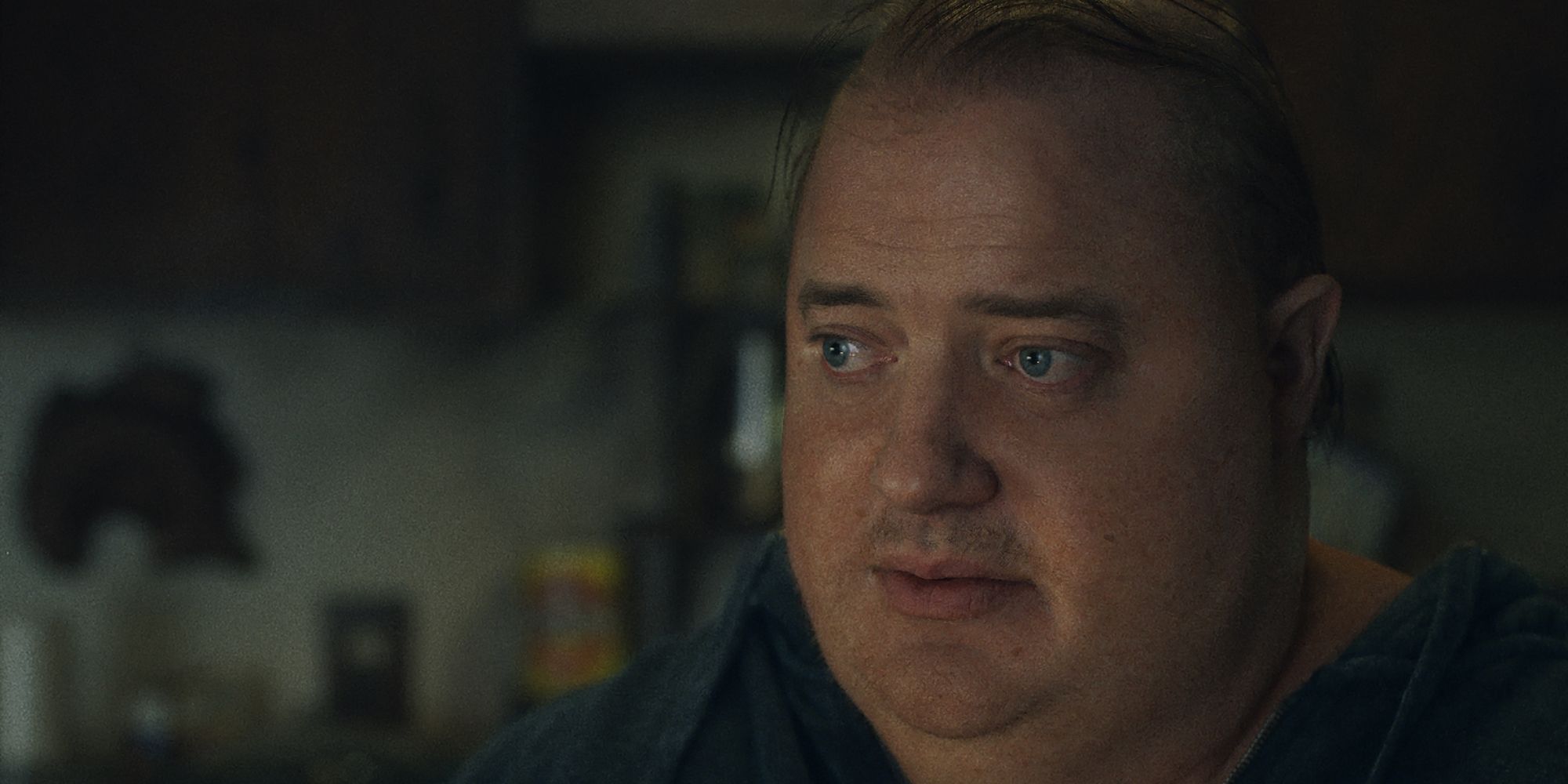 After a deeply upsetting sexual abuse case left Fraser sidelined from Hollywood for many years, his return has been met with great affection from an adoring fan base of supporters. Aronofsky's hunch that Fraser was the right casting to lead The Whale, regardless of how little of the star's work he had seen, has paid off tenfold. Not only creating significant buzz for the film concerning Fraser's comeback before release, The Whale's attendance at award ceremonies throughout last year was largely attributed to this leading performance. Perhaps most notably, Fraser was not only awarded Best Actor for his role at the Toronto International Film Festival, but also received a six-minute standing ovation from fans following the victory.
With the potential of future award success on the horizon in 2023, Fraser being nominated for his first BAFTA and Oscar rumors surrounding his return becoming more prevalent, much of the criticism for The Whale itself has managed to slip somewhat under the radar relative to the praise. Many of Aronofsky's more divisive directorial tendencies are heavily apparent in the film, being an often excruciatingly intense dissection of Charlie's struggle. Many have cited the film as being an overly exhausting and upsetting slog, others going as far as to suggest the project is fatphobic exploitation.
Alternatively, many of Aronofsky's supporters have suggested The Whale's rawness is what makes it such an emotive and powerful experience, and that Fraser's presence helped to support this and off-set much of the negativity aimed towards the film. The star has suggested that his initial attraction to the role came from Aronofsky's vision to tell the intimate story of Charlie in an ethical and sympathetic light, something his performance at least captures. Whether people are standing with the film or against it, it is clear that if a director as acclaimed as Aronofsky could pick up Fraser's ability from a simple appearance in a trailer, then Hollywood has a serious talent back within its ranks.
Next:
The Whale Ending Explained (In Detail)