Emily Bushnell and Molly Sinert were strong contenders to win The Amazing Race season 34 at the beginning of the race, but struggled in the later legs. Emily and Molly are identical twins who met at the age of 36 years old after being separated at birth. The twins were one of the front-runners on the season, known for keeping their composure in challenges. However, an unfortunate injury caused them to lose their focus toward the end of The Amazing Race.
Emily and Molly bonded on The Amazing Race and used it as a way to make up for lost time since they do cannot see each other often with their busy lives. For them, the race was a chance to learn more about each other in an unconventional way. Many viewers believed the twins had the best chance to win, but became worried about Emily as an injury on her right knee worsened with each leg of the race.
Related: Why Big Brother Teams Are Successful On The Amazing Race
Emily Struggled With Injuries On The Amazing Race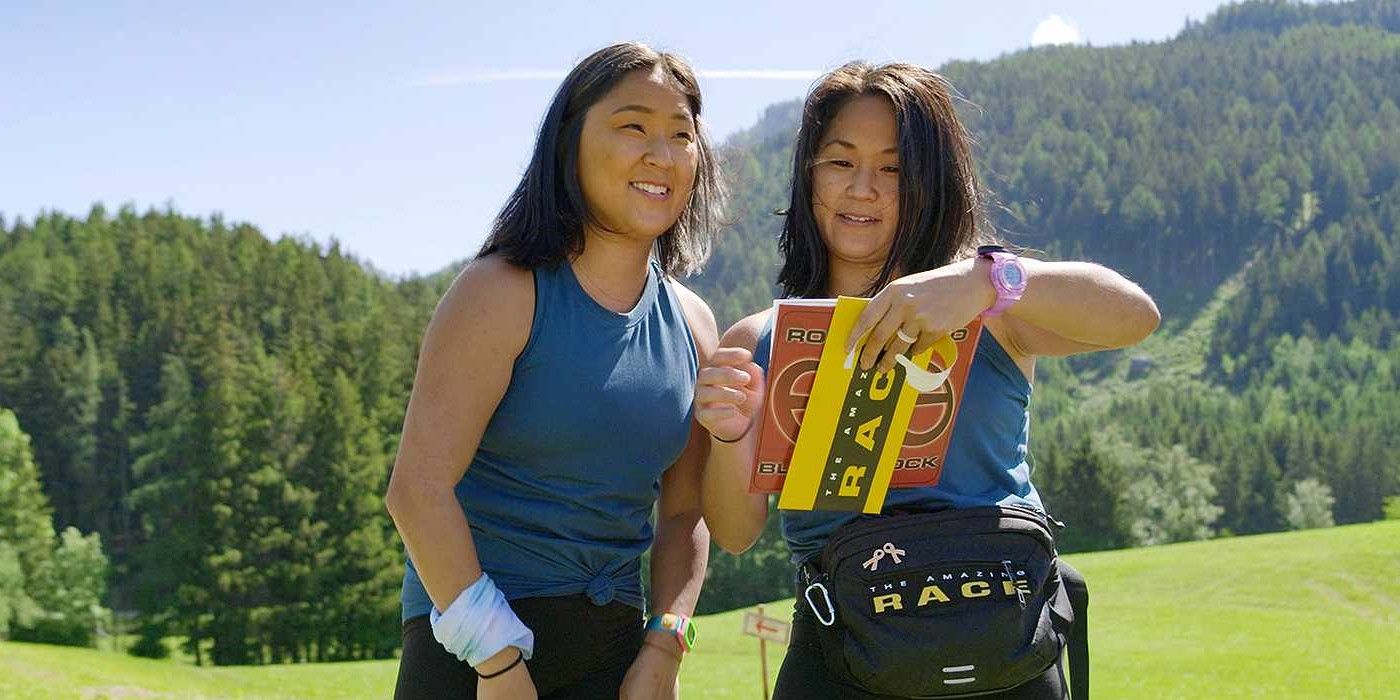 In an interview with Parade, the twins discuss their experience on The Amazing Race and why they struggled more in the back half of the season. Emily started having problems with injuries at the beginning of the Jordan leg of the race. Emily explained her Amazing Race leg injury by saying, "I had torn some muscle fibers in my quad." However, when she tried to let her left leg heal while still competing on the show, it led to problems with her right knee. Emily said, "I overcompensated on my left leg, which started the knee issues." While the twins struggled racing with the injury, it made other Amazing Race teams more confident about beating them if it came down to a footrace.
Emily and Molly's Race Mentality Was Affected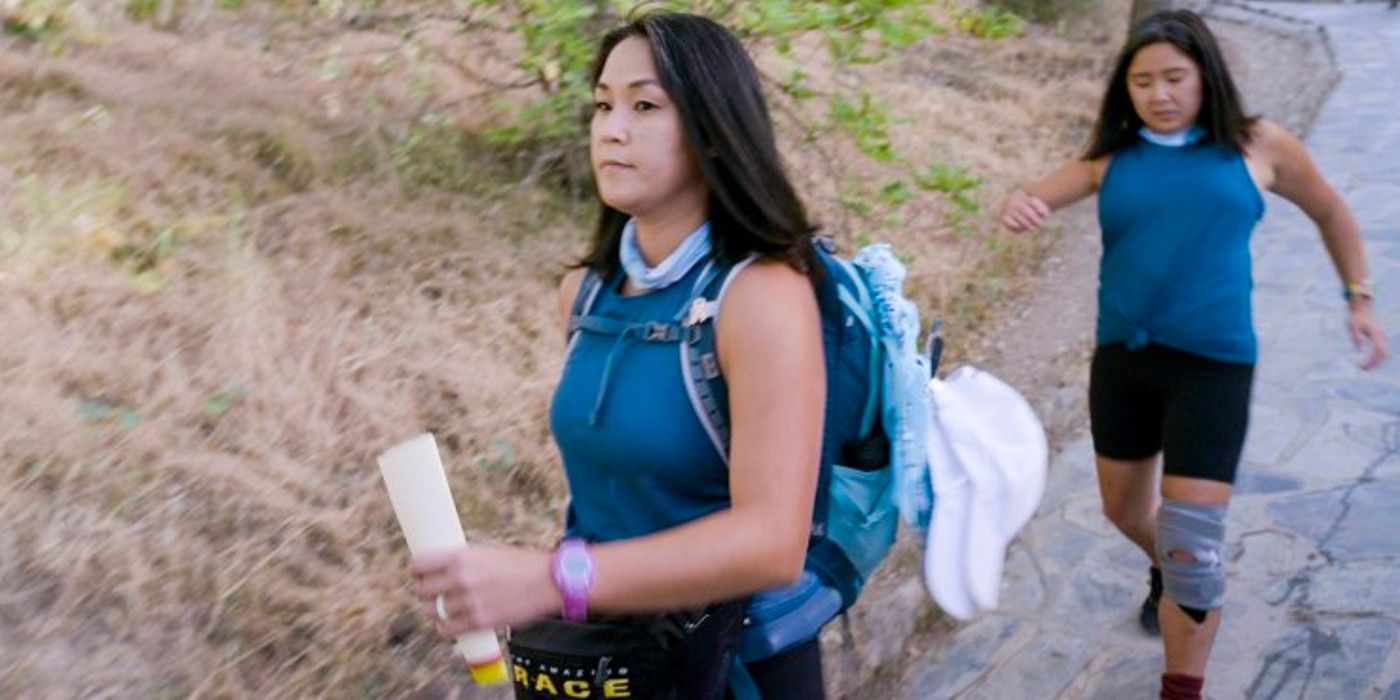 Although Emily had problems with injury, the twins did their best to stay in the race. They were able to strategize by leaving most of the physically demanding challenges to Molly. However, the injury did have other effects on their ability to compete. Emily said, "I think the injury just kind of messed with our mental game, and everything just kind of wavered from there." Besides running slower than other Amazing Race 34 teams, their mentality was also affected, which led to them psyching themselves out and making more minor mistakes in challenges.
Emily and Molly did not win The Amazing Race season 34, but they took second place despite their struggles. Racing in all the legs they did and finishing the race even with the severity of Emily's injury is an impressive feat. Their ability to efficiently complete challenges and navigate through different countries made them one of the strongest teams in the season. Emily and Molly's accomplishments in the race and the unfortunate timing of Emily's injury make them deserving of a second chance to compete.
More: Why The Amazing Race Fans Are Tired Of European Legs
Source: Parade