Both of the previous chapters of Poppy Playtime featured uniquely terrifying monsters that quickly became iconic in the horror scene, and so expectations are understandably high for the upcoming Poppy Playtime Chapter 3. Based on what is known so far, there are a few options for Mommy Long Legs' successor, and each of them could be wildly successful in their own ways.
Given the already well-established popularity of Huggy Wuggy and Mommy Long Legs, it's entirely possible that one or the other could make a reappearance in Poppy Playtime Chapter 3. Admittedly, this wouldn't be as exciting as introducing a brand-new character, but it could provide some deeper backstory and explanations to the lore from Poppy Playtime Chapter 2 and Chapter 1. Considering the longer development cycle that MOB Games has dedicated to Chapter 3, though, this doesn't seem like a likely outcome. Instead, the next game will probably feature one of the following monsters.
Related: Project: Playtime – Every Monster & Their Abilities
Boxy Boo Could Be Poppy Playtime Chapter 3's New Monster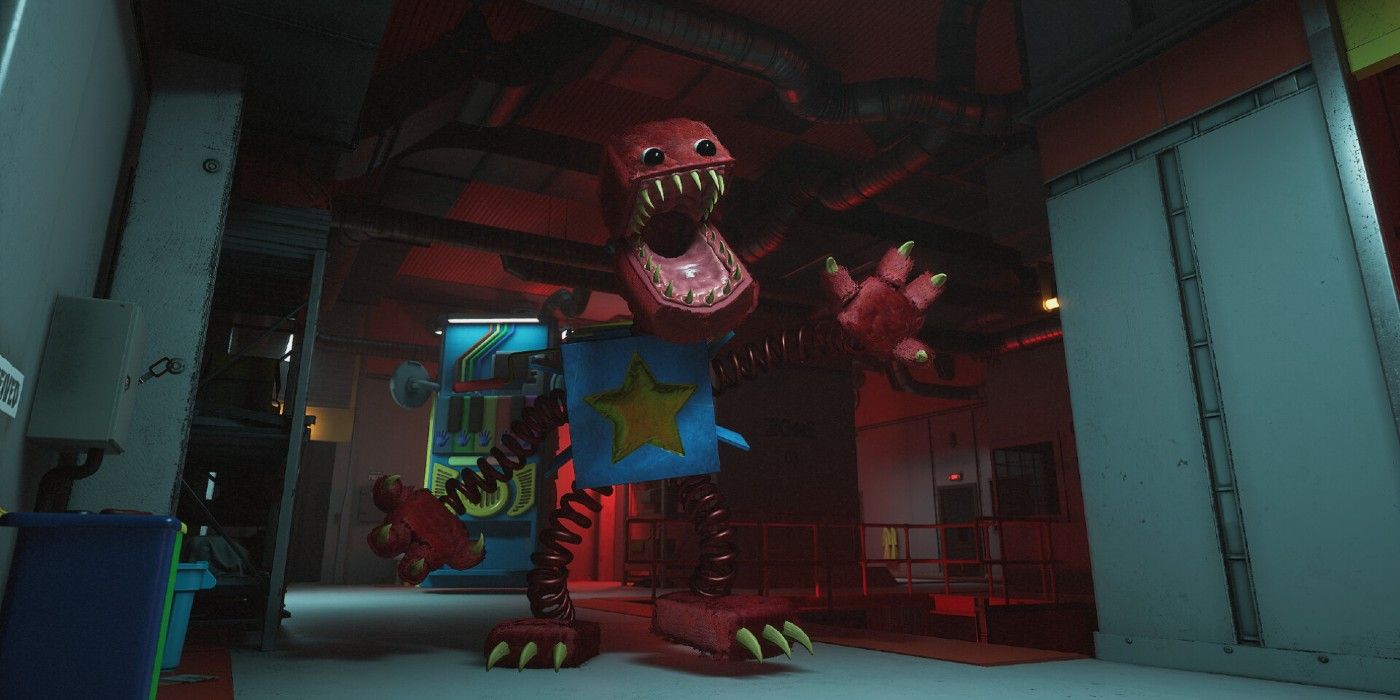 The first, most obvious candidate for Poppy Playtime Chapter 3 is Boxy Boo, the new monster introduced in Project: Playtime, MOB Games' spinoff of the original series. In the multiplayer title, Boxy Boo is arguably the strongest monster, sporting some powerful abilities that would translate horrifically well into Chapter 3. For example, he can hide inside his jack-in-the-box form, springing out at players unexpectedly. His movement abilities are equally unpredictable, as his wind-up jump allows him to quickly close large distances across the map.
Boxy Boo wouldn't be out of place in Chapter 3 lore-wise, either. He's made many appearances prior to Project: Playtime, primarily in the ARG. Everything that's known about Project: Playtime's Boxy Boo from these sources chalk him up to be an unstable and violent monster, who seems to have had some vendetta against Playtime Co.'s late Rowan Stoll. It wouldn't be too surprising to see Chapter 3 dive deeper into Boxy Boo's backstory, and explain what led him to become the vicious creature that he is in Project: Playtime.
Bron Could Reappear In Poppy Playtime Chapter 3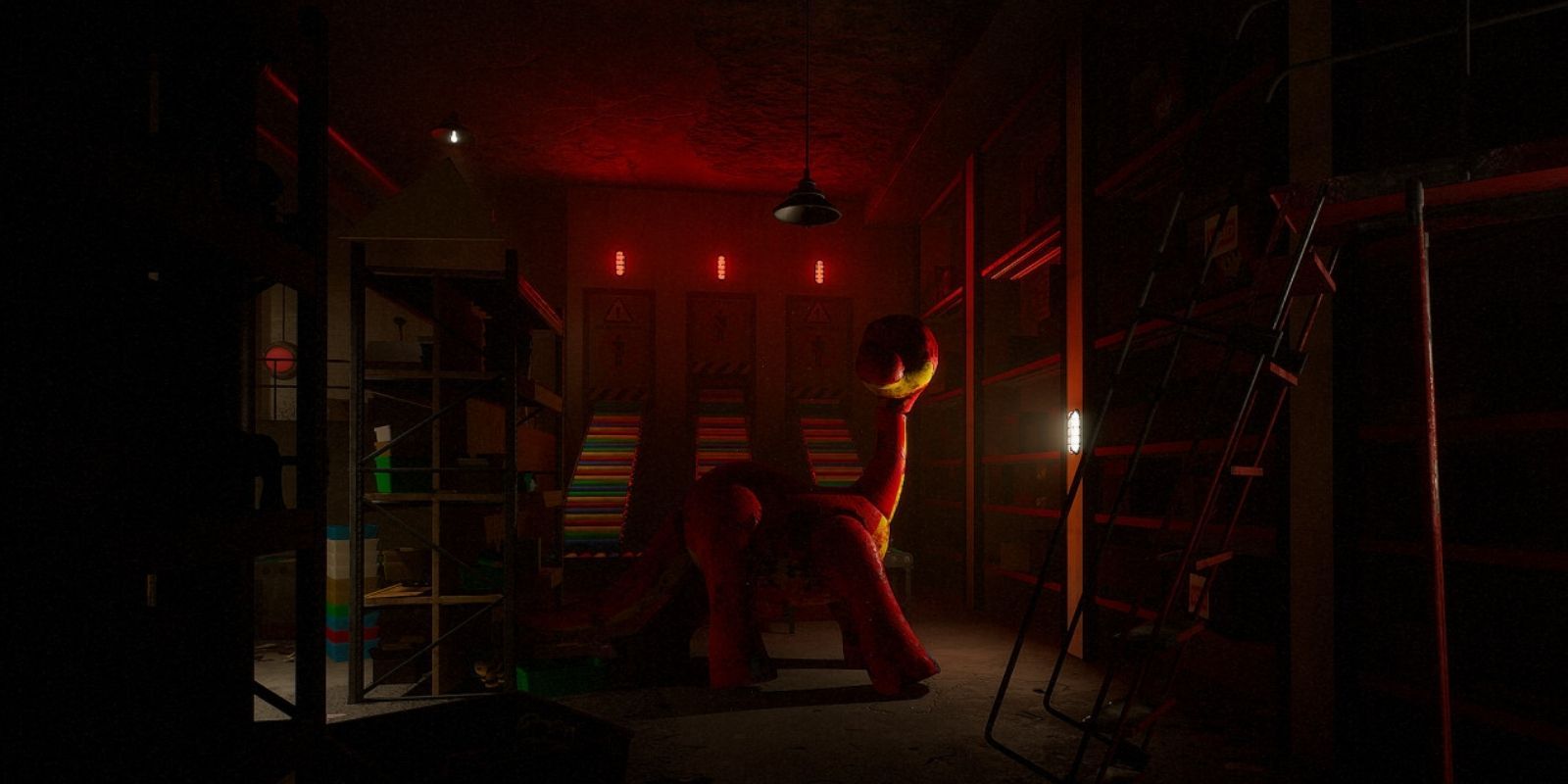 Another popular theory suggests that Bron could be the new monster in Poppy Playtime Chapter 3. In the teaser trailer released by Mob Entertainment on YouTube, the severed head of the red brontosaurus can be seen lying on the ground, alongside the corpses of Mommy Long Legs and Huggy Wuggy. This strongly implies that Bron could be the next main antagonist of the series, just through sheer association. Many fans have pointed out that the gas mask highlighted towards the end of the trailer matches Bron's color scheme, too.
Bron's problematic appearance in Poppy Playtime Chapter 2 may disprove this hypothesis, though. Those who have played the game will already know that Bron is a heavy, bulky toy that quite literally needs to be moved using an industrial lift. Having such a character in Chapter 3 would be a massive change in pace from Chapters 1 & 2, where the player is chased by the quick Huggy Wuggy and the agile Mommy Long Legs. It doesn't erase Bron as a possibility, but it's improbable that he would assume the role of the main antagonist, as creating high tension with such a slow-moving object could prove difficult for MOB Games.
Related: Is Project: Playtime For Kids? Everything Parents Should Know
Daisy Could Be The Best Choice For Poppy Playtime Chapter 3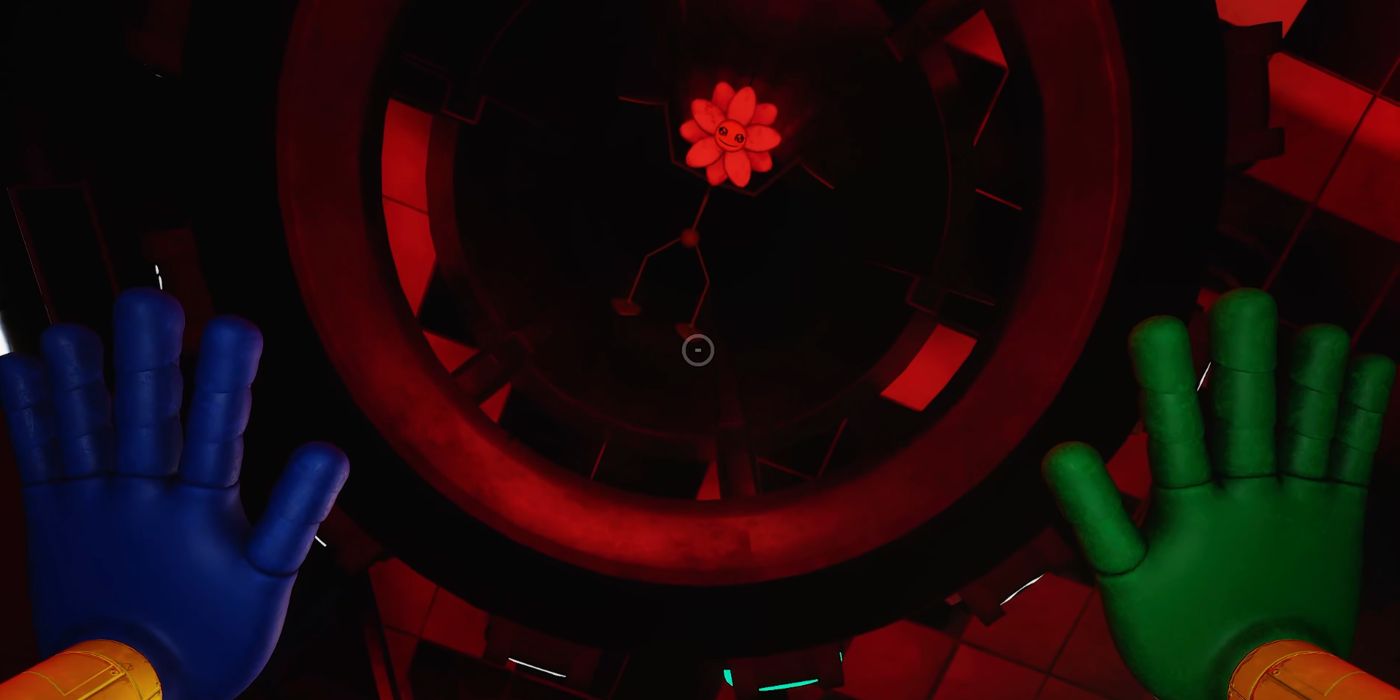 A much more suitable option for Poppy Playtime Chapter 3 is Daisy, a flower-shaped marionette that has also been teased throughout the previous games. Whereas Bron's cumbersome nature would make him an ill-suited monster, and Boxy Boo's design is controversial in Project: Playtime– this toy's tall, lanky design could make her the best Poppy Playtime monster yet. Daisy has made several appearances throughout the series on posters and cut-outs so far, and she was even originally a part of Chapter 2's Musical Memory game (as seen in the official game trailer posted to YouTube by Mob Entertainment), but was eventually replaced by Bunzo Bunny for reasons unknown.
Interestingly, a note found in that same chapter implies that Daisy had been putting on puppet performances for the terrified children. This could be tied to the Theater map that was released for Project: Playtime, and it could hint at the possible setting for Poppy Playtime Chapter 3. After all, the Toy Factory map makes sense considering the settings of Chapters 1 & 2, and so a theater being the stage for the next chapter's events is certainly plausible.
Poppy Playtime Chapter 3 Could Have Daddy Long Legs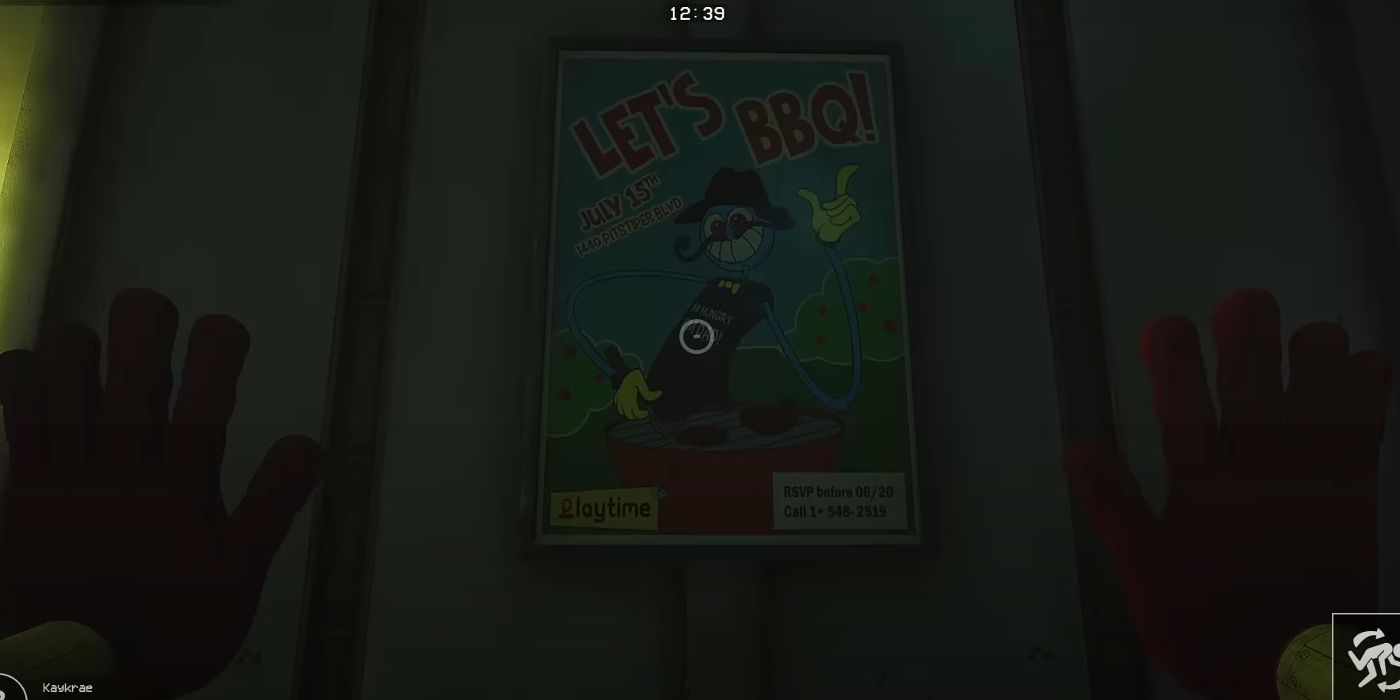 Other than the map, Project: Playtime includes hints for Poppy Playtime Chapter 3 that could reveal important features of the game: one of them being the potential appearance of Daddy Long Legs. On the Toy Factory map, players have discovered a peculiar poster depicting the character alongside a date, an address, and a telephone number to RSVP to. While this is still largely speculation, it's possible that the date on the flyer – July 15 – could be Chapter 3's release date. If this were the case, seeing Daddy Long Legs as the new monster would be unsurprising, yet welcome news, especially knowing his close ties with the beloved Mommy Long Legs.
The Prototype Might Be The Next Monster In Poppy Playtime Chapter 3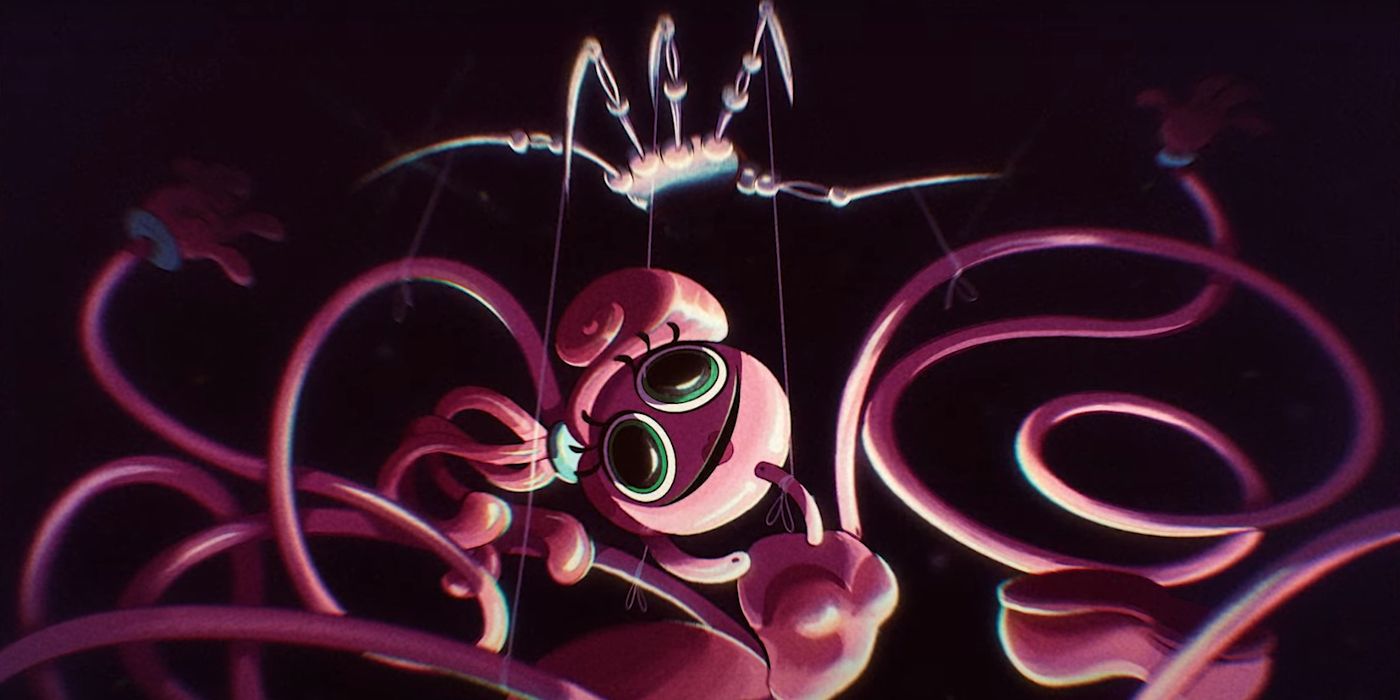 Another Project: Playtime secret reveals an image of Mommy being controlled on puppet strings by what appears to be the Prototype's claw. In Poppy Playtime, the Prototype's identity remains one of the game's biggest mysteries, but Chapter 3 could potentially answer some questions about the disturbing character. Last seen at the end of Chapter 2 as he pulled away Mommy's lifeless body, he seems to have some sort of power-hungry obsession with manipulating the toys – perhaps specifically with Mommy Long Legs. But even though his mechanical hand is quite unnerving, the Prototype could also be a difficult antagonist for MOB Games to execute properly (unless his full form is revealed).
Thanks to the extensive lore of the series, there are plenty of unique characters that could be explored in Poppy Playtime Chapter 3's even darker story. Of course, it's possible for the upcoming installment to create an entirely new monster that has yet to be seen. But given the excitement behind the aforementioned characters, it's almost certain that one will appear in the next chapter – if not as the primary antagonist, then at least as a side character. There still isn't a concrete launch date for Poppy Playtime Chapter 3, but with it set to release sometime in 2023, fans won't have to wait long to discover the truth for themselves.
More: How Scary Project: Playtime Is Compared To Poppy Playtime Ch. 1 & 2
Source: Mob Entertainment/YouTube (1), Mob Entertainment/YouTube (2)