After a record-breaking first season, Wednesday has been confirmed to return to Netflix, but the fanfare surrounding its renewal only highlights the challenge that the show's season 2 will have to face. This latest adaptation of The Addams Family focuses entirely on the Addams' ghoulish daughter, Wednesday, as she ventures off to a boarding school for supernatural outcasts before getting swept up in a series of grizzly murders. Though the first season was heavily marketed and highly anticipated, its success still exceeded all expectations.
Wednesday quickly gained success, smashing records left and right. In the week following its premiere, Wednesday became the second-most-viewed Netflix series ever. It's even broken one of the viewing records set by season 4 of Stranger Things. Fans of the show were calling for a second season immediately, but after a string of surprising Netflix cancelations, Wednesday season 2 was no guarantee. Now that it's secured a second season, the show has another challenge to overcome.
Related: Tim Burton's Wednesday Addams Show Must Avoid A Netflix Mistake
Wednesday Season 2 Has Far Greater Pressure & Expectation Than S1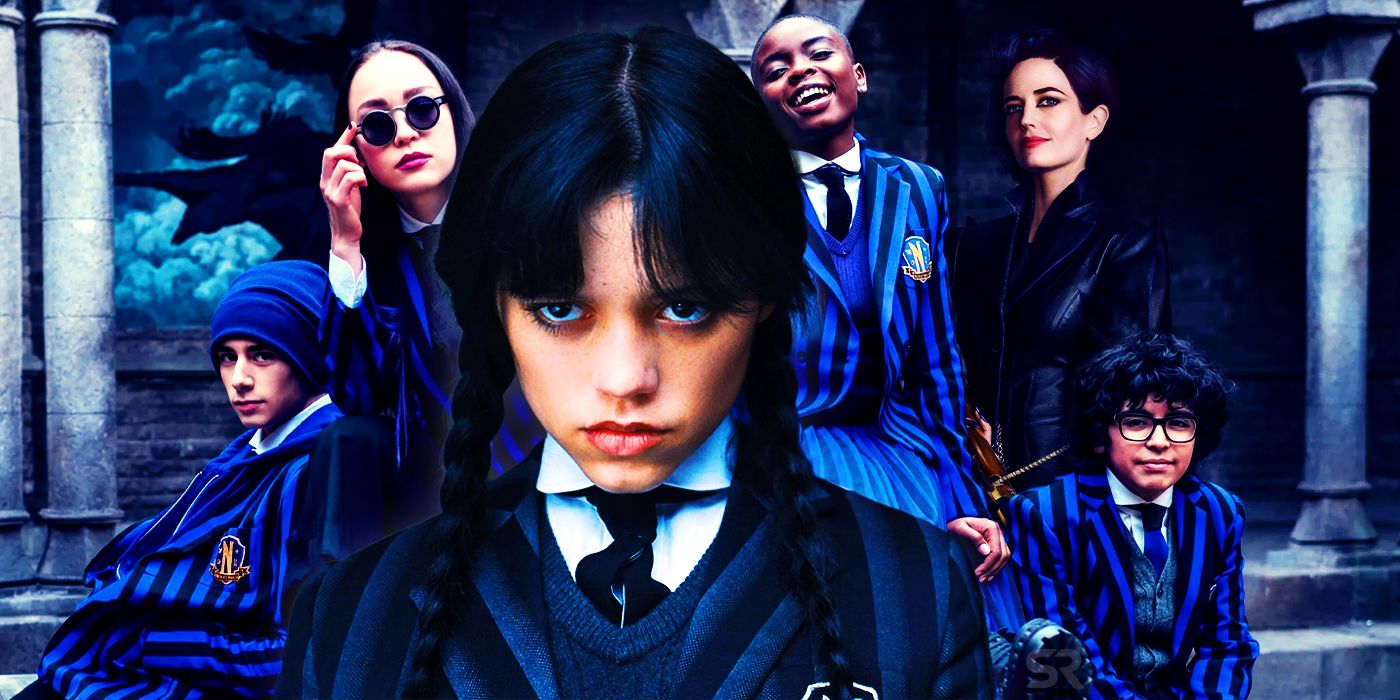 The main challenge that Wednesday's second season has to face is meeting the expectations of its existing fans. Season 1 had the advantage of being a surprise hit, as The Addams Family had become less relevant in pop culture beyond a couple of animated films that underperformed at the box office. When Tim Burton was brought on as Wednesday's director and the titular role was awarded to up-and-coming scream queen Jenna Ortega, the project seemed promising, yet risk-free. If the show performed poorly, it could be received as another fun nostalgic spin-off with no harm done to the reputations of those involved.
There was seemingly little to lose with the creation of season 1, but now that it's one of the biggest shows in the world, season 2 has its work cut out for it. Wednesday's murder-mystery-meets-Gothic-horror aesthetic paired with Burton's perfectly balanced sense of camp created a story that kept unfolding in fun and surprising ways throughout the season. It thrilled audiences who were unsure of what to expect from the show. Now Wednesday will have to capitalize on that excitement and expand it since the mystery of the show's tone, character portrayals, and storylines are out in the open.
Wednesday Season 2 Will Be Up To The Challenge Of Its New Expectations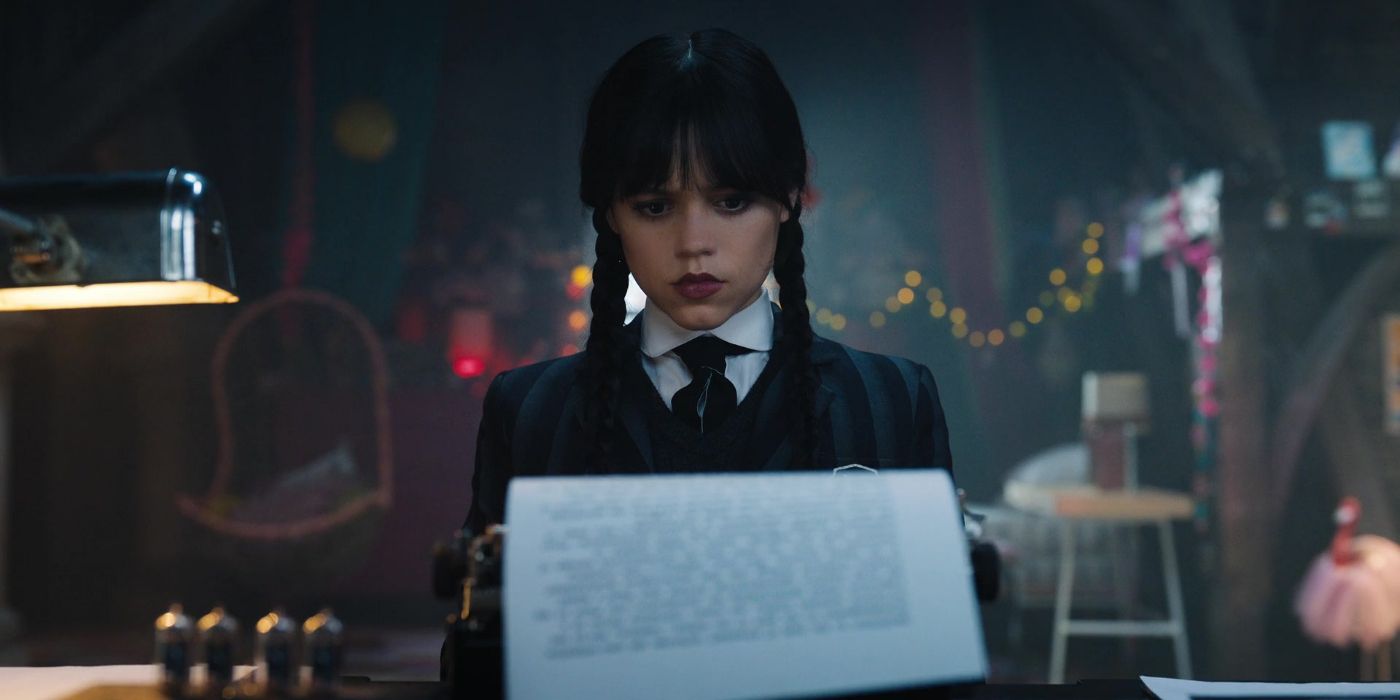 The pressure to deliver a season 2 that can match the first season's reception is high, and Tim Burton and the rest of Wednesday's crew will have to work hard to deliver on the promises set by season 1. However, there's little doubt that the cast and crew will be able to meet those expectations given the level of talent involved. Catherine Zeta-Jones and Luis Guzmán portrayed Wednesday's parents, Morticia and Gomez Addams, and though season 1 featured them in supporting roles, season 2 offers the chance to involve them more heavily in the show.
Wednesday's first season ended with a cliffhanger, which indicates that Netflix already has a plan for season 2. Considering the show's massive success, it stands to reason that the already-great production value of Wednesday will only improve, which will increase the storyline options. With a great set of characters already in place, there's no limit to the stories season 2 could tell.
Related: The Biggest Questions Wednesday Season 2 Needs To Answer
Wednesday season 1 performed remarkably well, and now that it's lost the element of surprise, season 2 will have to be even better to live up to its own reputation. Numerous theories have already circulated the internet about what season 2 might look like, and Wednesday's writers have an idea of what the fans liked and want to see more of. With Stranger Things coming to an end, Netflix will have a chance to shift its focus onto another big original series to take its place and Wednesday is in the perfect position to receive that attention.
More: Wednesday Dance's Figure Skating Homage Further Destroys Those Criticisms