Wednesday star Emma Myers sounds more like Jenna Ortega's titular character Wednesday Addams in real life than her own character Enid. Myers portrays Wednesday's upbeat roommate at Nevermore Academy, with the two starting out as polar opposites and enemies before growing into close friends. While Myers has had a few roles in the past as a child actress, Netflix's Wednesday served as her career breakthrough, and her character has gained immense popularity due to her charming bond with her roommate.
During an appearance on The Tonight Show Starring Jimmy Fallon, Myers details her preparations for the role of Enid, which involved a bizarre werewolf boot camp that other Wednesday actors joined as well. When asked whether she had originally sought out the part of Wednesday, Myers is quick to shut down the thought, saying that "Wednesday does not come naturally to me," and Enid was much easier to tap into. However, she goes on to explain that, while she and Enid share the same positivity and optimism, her other personality traits resemble that of Wednesday's more closely. See what the actor had to say below:
"I'm not a good Wednesday…Wednesday does not come naturally to me, Enid does. And I think Jenna did such a flawless job with Wednesday that if I even tried, it would be a disgrace. I'm an optimist. I think that's one of the only things I have in common with Enid, that I'm an optimist. I don't like wearing colorful clothes, I don't – I'm not an extrovert. I'm an introvert."
Related: Wednesday's Addams Family Reference Teases 1 Character Will Never Appear
How Will Enid Change In Wednesday Season 2?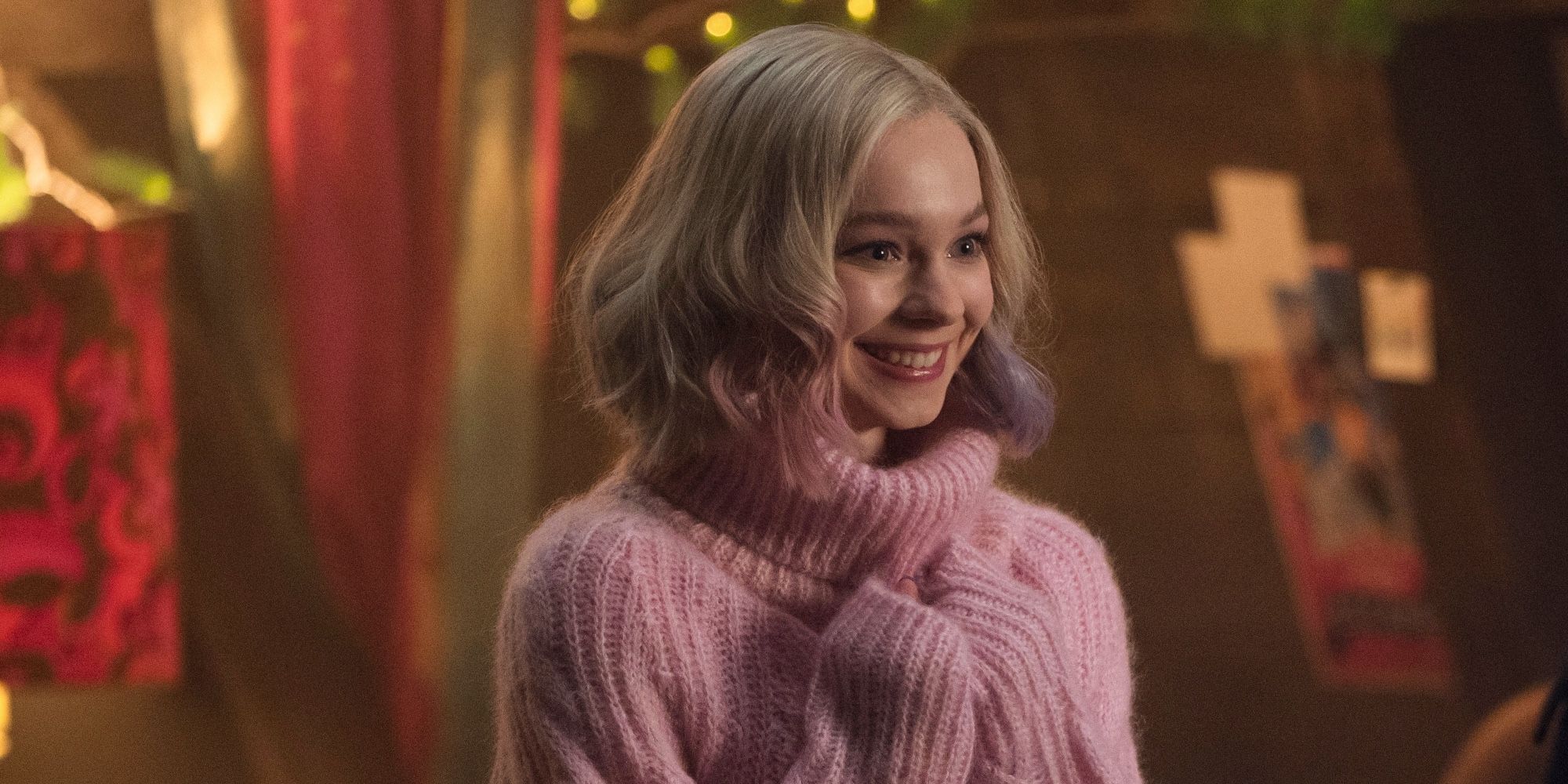 Ortega has earned acclaim from critics and audiences alike for her role as Wednesday, with Myers now added to the list after her sweet words of praise for her co-star. When compared to her on-screen counterpart, Myers seems to have little in common with Wednesday's Enid, who favors bright pastel colors and is extremely social. Her distinctive personality is what makes her relationship with Wednesday so entertaining to watch, since both girls know exactly who they are and stick to their guns, leading them to clash when they are forced to get along.
However, Enid and Wednesday ultimately found that they are more similar than they thought, since both teens grew over the course of the season, unlocked a new, supernatural part of themselves, and were able to relate to each other. In addition, Wednesday learned that there are benefits to having friends one can trust, and Enid developed a bit more bite, showing that the roommates were able to become more similar as they became friends. In Wednesday season 2, which was recently confirmed, series creators Alfred Gough and Miles Millar have teased that the titular character's relationships, both with her eccentric, beloved family and her fellow students, will be explored in more depth.
The direction teased for the season could see Enid and Wednesday's roles flip, with Enid becoming darker and Wednesday attempting to connect with her friend, or perhaps Enid learning more about her new powers as a werewolf and Wednesday feeling isolated from her. Alternately, the newfound friendship between Enid and Wednesday could be affected by an external force, like Wednesday's new stalker, putting their delicate bond to the test. Because of their remarkable on-screen chemistry, many Wednesday fans are rooting for Enid and Wednesday to get together romantically, which could also lead to changes in both Enid and Wednesday as they navigate a new relationship with one another. However Enid changes in Wednesday season 2, she will likely continue to be a fan-favorite in the show, which is a testament to Myers' skills as an actor.
More: Wednesday Season 2 Story Tease Means Wednesday & Enid Ship Will Intensify