With an explosive Vanderpump Rules reunion having aired, it's hard to believe that Tom Sandoval had a pattern when it came to his dating history. The bar owner is easily one of the most hated men on TV due to his part in "Scandoval." However, there were red flags that Tom had been waving for years, yet most of his ex-girlfriends overlooked them.
Vanderpump Rules is the much-loved spin-off based around Lisa Vanderpump's many restaurants, including SUR and TomTom. Bravo cameras started to follow around employees of SUR, a West Hollywood restaurant owned by the fan-favorite housewife, over ten years ago. What started out as a small group of friends trying to make it in Hollywood has turned into a cult phenomenon. While some cast members have since left the series, including Kristen Doute and Stassi Schroeder, OGs like Tom and Scheana Shay have been with the series from day one. Tom used to be the best of the Vanderpump Rules men, but has since fallen from grace due to his cheating scandal.
Kristen Doute
Kristen and Tom began their relationship back in 2006 when both were trying to make a living out in California. The Vanderpump Rules couple started working together as servers at the West Hollywood eatery SUR in 2008, which was when their romance started to hit the rocks. "Crazy Kristen" was often filmed lashing out at Tom when he wouldn't come home after a shift. One pivotal moment came during Vanderpump Rules season 2 when Kristen accused the bartender of cheating on her with Ariana Madix.
Their romance fizzled out in 2013, as they didn't survive the reality TV curse. In her 2020 memoir, He's Making You Crazy, Kristen painted a picture of what it was like to date Tom, noting that he made a "free willed" decision to leave her and be with Ariana. At the time of the book tour, Tom denounced Kristen's portrayal of him and accused the fashion designer of just trying to sell copies.
Miami Girl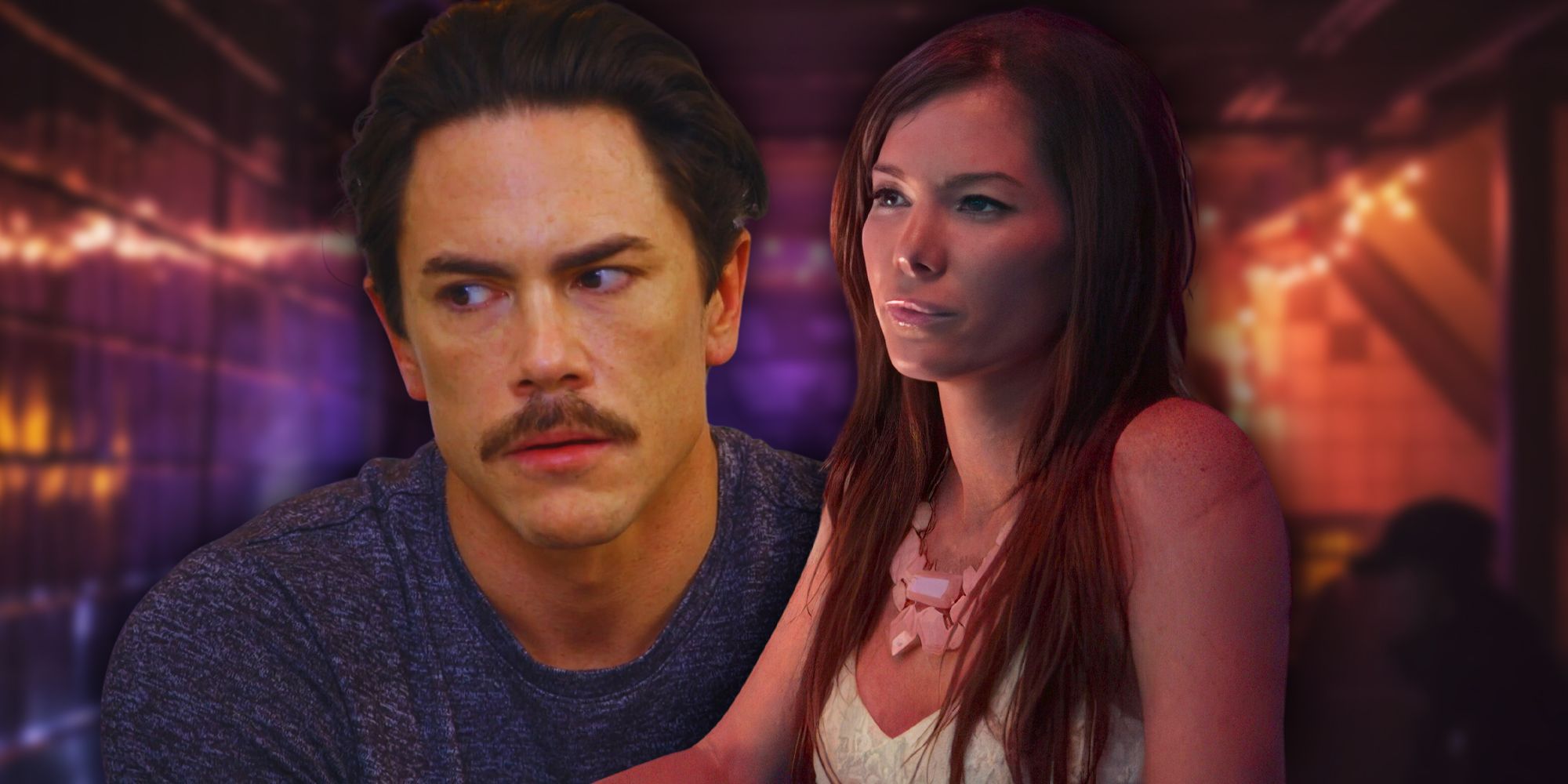 During Vanderpump Rules season 3, Tom was confronted while working behind the bar at SUR by a woman who claimed he had slept with while on a boys' weekend trip. Tom naturally denied the accusation made by Miami Girl, aka Annemarie Maldonado, with Ariana even stepping in to end the argument. In part one of the Vanderpump Rules season 10 reunion, Ariana admitted to knowing that Tom had cheated with Miami Girl when he went to Miami.
The Something About Her owner revealed to Andy Cohen and her co-stars that she and Tom were not exclusively dating at the time. Ariana made it clear that she felt Tom had made a mistake and didn't want to ruin the relationship when she saw him as her forever partner. Looking back, Ariana acknowledges that she should've pressed for more details.
Ariana Madix
In summer 2013, Ariana joined the Vanderpump Rules season 2 cast as a breath of fresh air. Ariana had worked as a bartender at Lisa's restaurant Villa Blanca in Beverly Hills before being added to the show. During their first on-screen appearance, Tom called Ariana an old friend, but it was unclear how long they had known one another for. After a season of cheating accusations, Tom and Ariana came out as Instagram official in 2014.
For nine years, the Vanderpump Rules couple had been a staple on the show and were often considered one of the most stable relationships. Ariana would often defend Tom and his crazy ideas, while the singer seemed to hog the spotlight. Sadly in March, news broke that Tom had cheated on Ariana behind her back with her best friend, Raquel Leviss.
Raquel Leviss
Since joining Vanderpump Rules in season 5, Raquel has been mainly a fly on the wall or a deer in headlights, according to Lala Kent. She was brought onto the show when she started dating James Kennedy and didn't seem to have a real bond with anyone else. However, this changed in the last year and a half after she formed a friendship with Tom Sandoval and Tom Schwartz. According to Sandoval, he and Raquel became "really" good friends in July 2022.
As Vanderpump Rules viewers now know, Raquel and Tom crossed the line in August 2022 after a night out at The Abbey. The night at the club started the Tom and Raquel's affair, which led to his split from Ariana. Raquel and Tom have yet to confirm the status of their relationship.
Darcey Silva
Leave it to the drama queen of 90 Day Fiancé, Darcey Silva, to never want to be left out of the spotlight, as she has recently claimed she had a relationship with Tom. Darcey's daughter, Aniko, took to her TikTok, reposted by everyonesbussinessbutmine on IG, to share some juicy drama. According to the teen, her mother claimed to have had a fling with the Schwartz and Sandy's co-founder ten years ago. If this is true, the hookup would've occurred shortly before Tom began dating Ariana.
Tom immediately denied the accusation, with his reps telling Us Weekly the rumors were absolutely "not true." Darcey rose to fame on the TLC series and is known to not have the best taste in men. It wouldn't be surprising to anyone to learn she was attracted to Tom.
Karlee Hale
Photos recently emerged of Tom hanging out with influencer Karlee Hale in May after a gig in Austin, Texas. Karlee lives in Austin, and posted a video of the two grabbing dinner together on the same trip. However, Tom's rep also addressed the relationship rumors with Karlee to Page Six, noting that the Vanderpump Rules star and social media guru are "just friends." Even though they're not an item, the photos did show them hugging, which caused the alarm to be raised.
Source: Aniko Bollok/TikTok, Everyonesbussinessbutmine/Instagram, Us Weekly, Page Six