Nicolas Winding Refn started out the 2010s as the new indie darling to beat. With the 2011 film Drive, Refn was dominating the conversation and leaving everyone whispering about what he'd do next. His follow-up project was another challenging Ryan Gosling directorial effort called Only God Forgives, which didn't quite take off as Drive did. The Danish director has, since 2016, focused on television with projects like Too Old to Die Young and Copenhagen Cowboy. He hasn't helmed a film in years and it's looking doubtful his measured, slow-paced style of filmmaking will ever rekindle the kind of inescapable heat he cultivated back in 2011. Refn is comfortable with just making his oddball auteur projects and that's incredibly admirable.
For his final (to date) feature-length directorial effort, Refn went wild with something truly bizarre. The 2016 feature The Neon Demon functioned as a meditation on the entertainment industry and how it treats young women. Given that this is a Refn feature, such meditating ends up involving minimal dialogue, bursts of graphic violence, and beautifully shot images that dazzle and disturb simultaneously. It's a feature that inspired as much instant hatred as it did adoration. The Neon Demon truly was a one-of-a-kind movie that's very much worth looking back on years after its release.
RELATED: The Iconic Horror Movie You Won't Believe Premiered at Cannes
What Is 'The Neon Demon' About?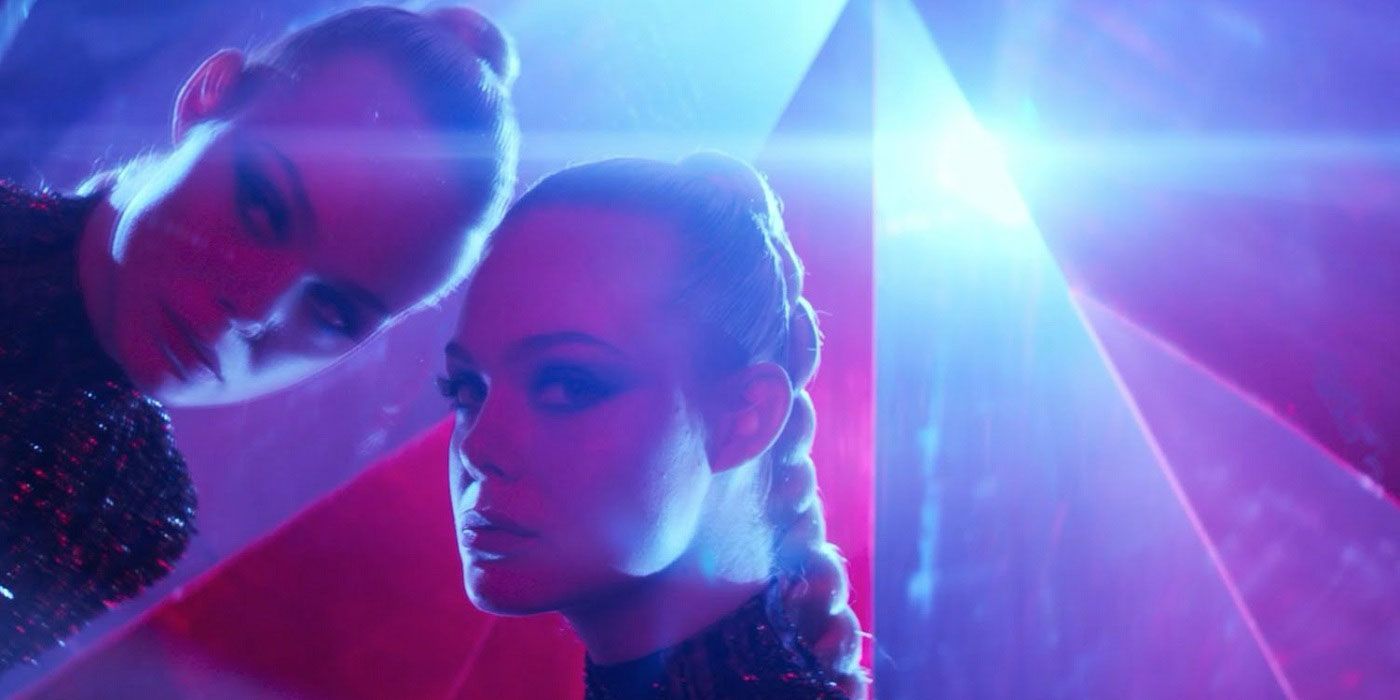 The Neon Demon focuses on aspiring model Jesse (Elle Fanning), a 16-year-old (she later lies to agents and industry bigwigs that she's actually 19) who finds herself almost instantly at the center of enormous media attention in Los Angeles. Jesse does not come to secure such notoriety because of extreme talent or doing something revolutionary in the world of modeling, but because of the luck of the draw. She's willing to contort her personality to fit into the box of what the male gaze wants. Plus, she's white and blonde, two factors the entertainment industry prizes in potential new models/actresses. These qualities driving Jesse's success are a frightening encapsulation of what it takes to score "victories" in many entertainment fields.
Within Jesse's story, an urgently important narrative emerges about how marginalized voices and genders must suppress their own individuality to placate the privileged classes. Similarly weighty ideas are found in the depiction of other ladies in Jesse's life and even just women who are total strangers all cursing Jesse's very existence. This serves to reflect the way systems of oppression can make the oppressed see other members of the working class as the actual enemy. The issue isn't the system that offers so few opportunities, but rather the person standing next to you. This warped thinking is commonplace and normalized in the world Jesse and her comrades inhabit, a world that, sad to say, is not too detached from our own.
This realm is filtered through glossy, dreamlike imagery that takes the heightened visual sensibilities of traditional model work and ramps it up to the next degree. Refn's default tendency to embrace unorthodox visuals serves The Neon Demon well since it helps to crystallize just how absurd oppressive and systemic misogyny is. The various dream-like sequences peppering the runtime of The Neon Demon are outlandish, but are they any more ridiculous than the ways marginalized genders are dehumanized on an everyday basis in the real world? The Neon Demon's glittery, brightly colored swirl of hallucinatory mayhem ends up touching on something incredibly real.
Why Was 'The Neon Demon' So Divisive?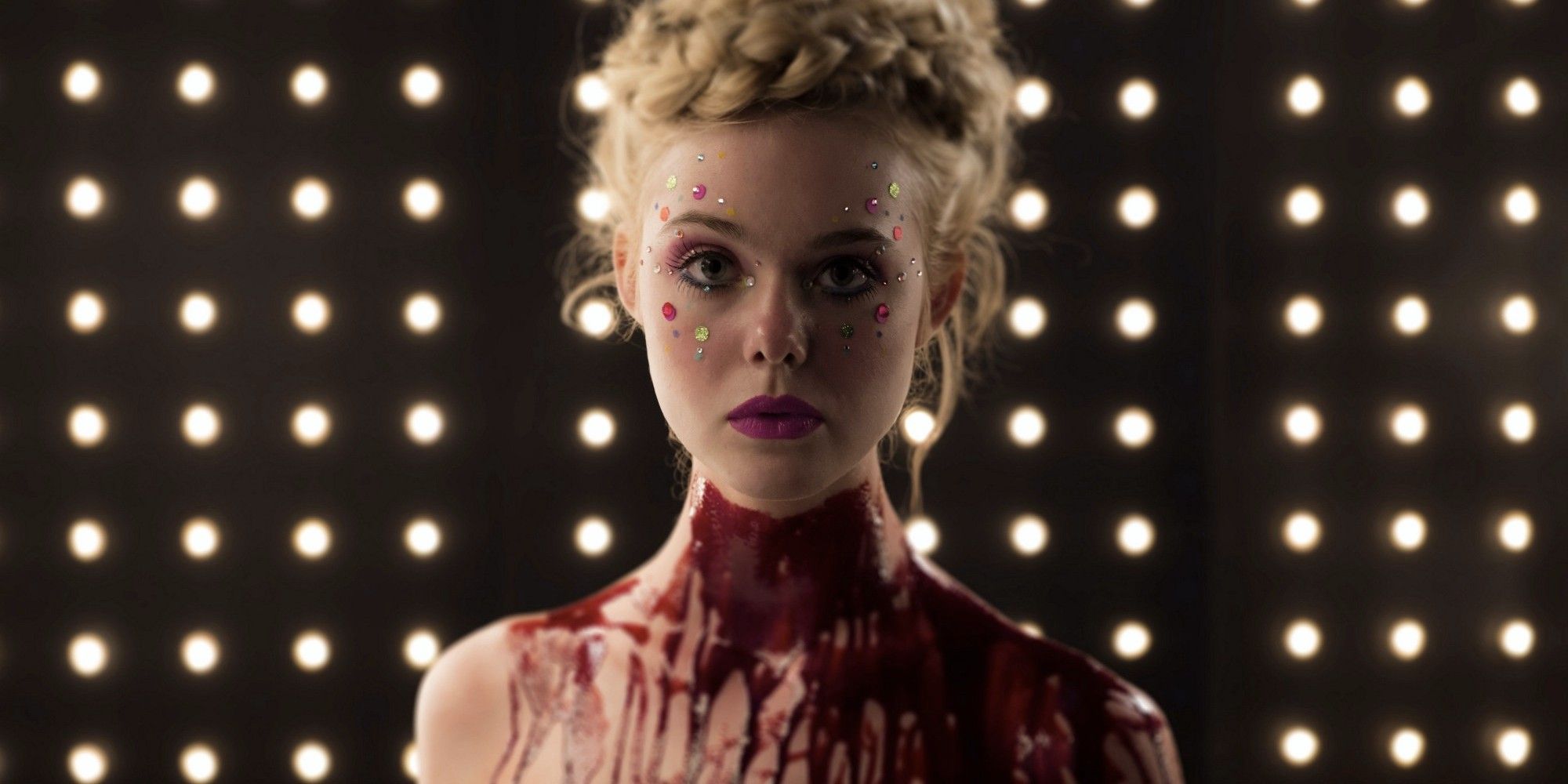 A film like The Neon Demon that blurs the lines between reality and abstract dream sequences is always going to be divisive. Ask famous auteurs like David Lynch and Apichatpong Weerasethakul and they'll tell you slow-burn motion pictures that offer lots of surreal images but no concrete answers will never be crowdpleasers. Still, even by that standard, The Neon Demon was an incredibly alienating project. IndieWire reported right after its Cannes Film Festival 2016 premiere that this feature had inspired a wide gamut of responses from viewers, with some applauding it and others yelling at the screen in shock at what they were watching. People were clapping for 17 minutes after that initial Cannes screening, but others were repulsed by what they witnessed.
Those aghast reactions can be chalked up to The Neon Demon indulging in some truly shocking and vile imagery in its third act as its story begins to fall into a pit of madness. Most infamously, there's a sex scene involving a corpse while the feature's final scene involves a bloody eyeball lying on the floor. There's thoughtful intent behind the presence of such provocative and violent moments, namely in juxtaposing the glossy exterior of the Los Angeles modeling scene with uncomfortable images reflecting the dark underbelly of this world finally bubbling to the surface. For some, though, any potential intent wasn't worth it, the grossness was just too much. Plus, Refn's works by this point had been (not unfairly) criticized for leaning too hard on shock value over substance. A divisive work like The Neon Demon was inevitably going to get caught in that cultural crossfire.
'The Neon Demon's Reputation Didn't Improve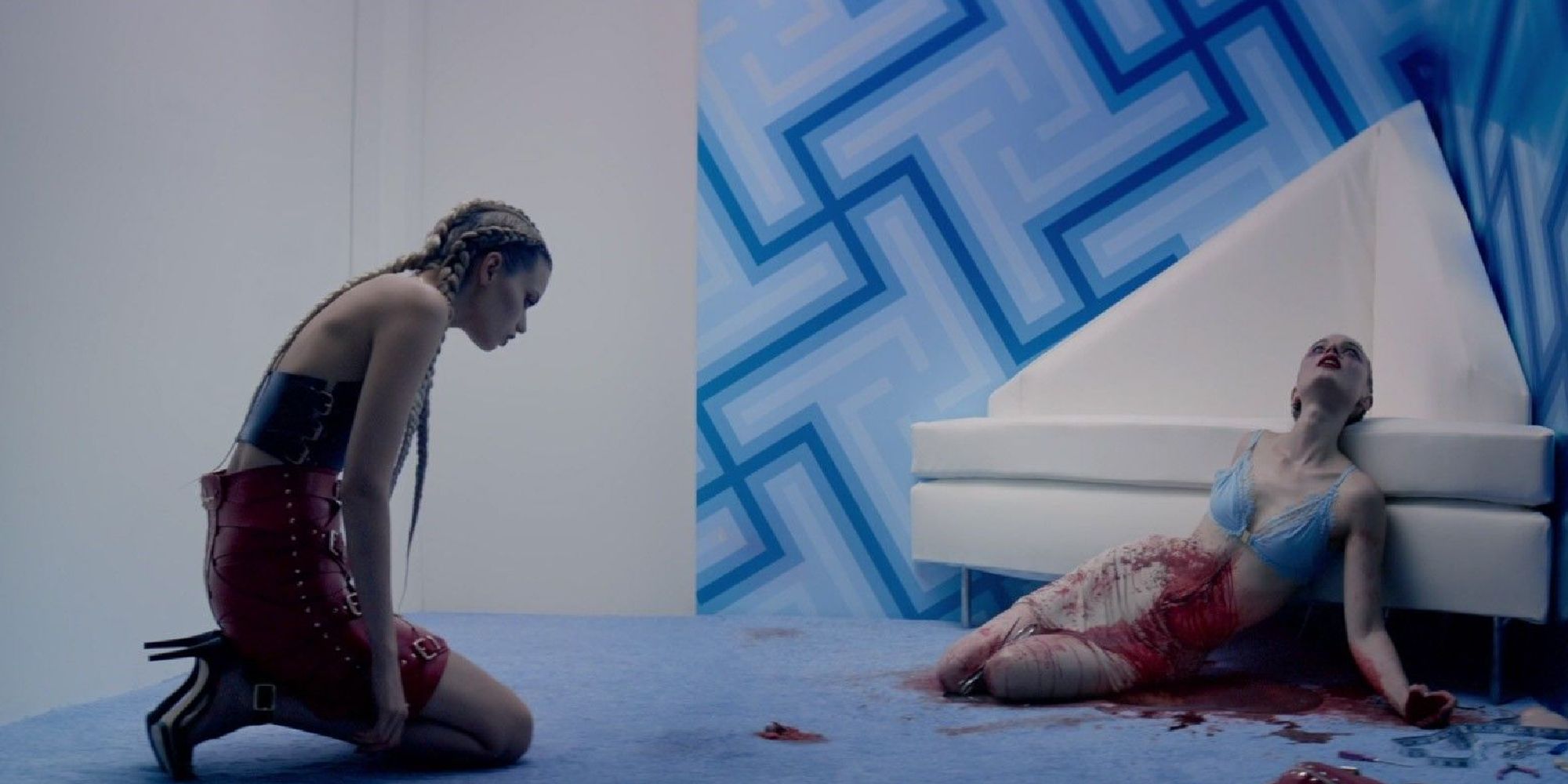 The Neon Demon's reputation didn't improve once it was released to the public at the end of June 2016. Distributors Amazon Studios and Broad Green Pictures opted to put The Neon Demon in wide release right away, even though it was just the kind of unorthodox movie that would've benefited greatly from a slow-burn limited-release rollout. Trying to sell the project as something even a little bit mainstream only ensured that audiences gave The Neon Demon a gigantic cold shoulder. This compounded the divisive aura surrounding the project and ensured its reputation wouldn't improve any. The lack of notable directorial efforts from Refn since its release hasn't offered a multitude of further opportunities for people to re-examine The Neon Demon, which has led this 2016 movie to fall into obscurity.
Certainly, The Neon Demon isn't perfect, with the greatest complaint one could lob at the movie being that it sometimes feels like a more glacial, less enjoyably campy version of the 1995 classic Showgirls. Refn's emphasis on focusing so much on women in anguish and hating each other, meanwhile, does stifle some of the movie's attempts to function like Paul Schrader's Blue Collar as a cinematic testament to the tragedy of systemic powers tearing marginalized people apart. Still, the deluge of unforgettable imagery here, striking performances (Elle Fanning is terrific in the lead role), and commitment to being its own weirdo yet contemplative creation make The Neon Demon a movie one can't dismiss easily. Plus, you have to respect a movie that scored as much clapping as it did boos at its Cannes Film Festival premiere.