The Seven Faces of Jane is a film by eight different directors. That would be odd enough, but even further, each director created their segment of the film with little idea of what the others were working on. The style of art creation, where each piece is created separately and then assembled at the end is often referred to as an "exquisite corpse". Starring and partially directed by Gillian Jacobs, The Seven Faces of Jane promises to be a fascinating viewing experience. Now without further ado, here's everything you need to know about the film.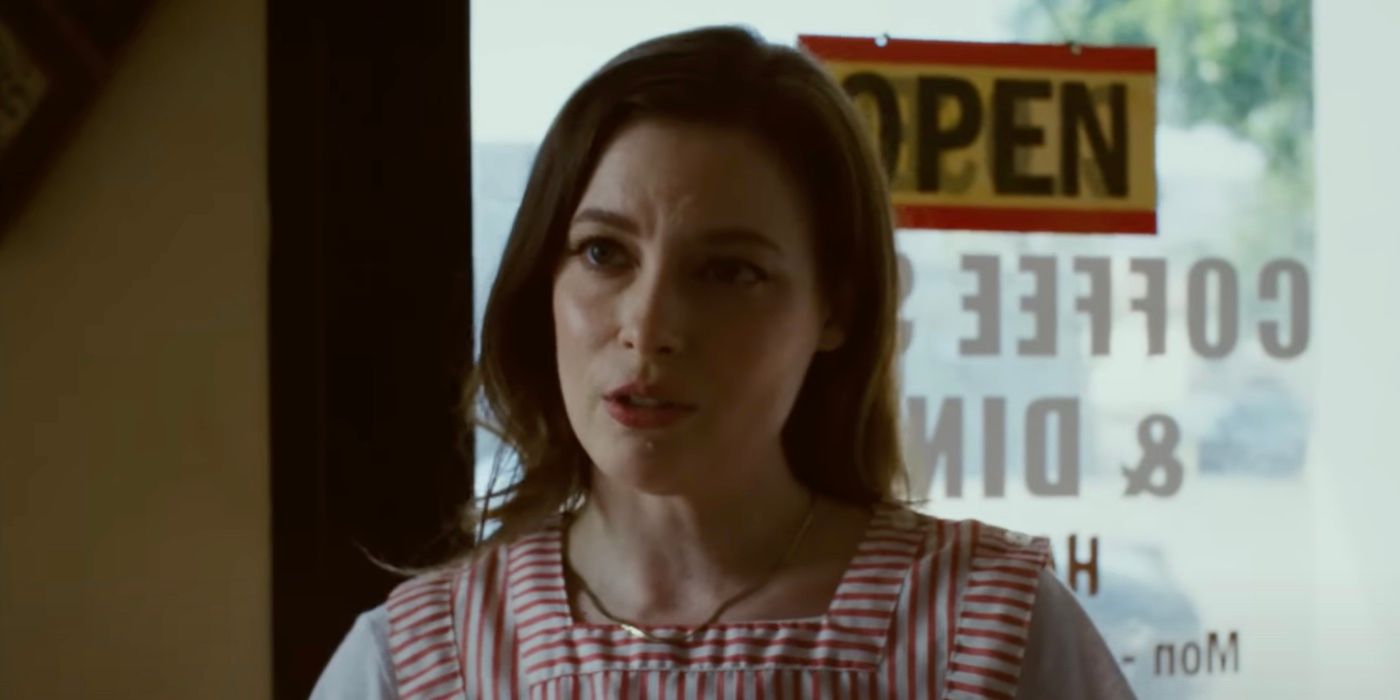 Related:Watch Gillian Jacobs Explain Her "Butt Monster Movie" to 'Fear Street' Co-Star Darrell Britt-Gibson
When Will The Seven Faces of Jane Be Released?
The Seven Faces of Jane is heading to select theaters on January 13, 2023. Be sure to check local theater listings to see where it is playing since it is only a limited release and may not be showing in your local theaters. You can use the following link to check for showtimes on Fandango:
Is The Seven Faces of Jane Coming to Streaming Services?
Viewers who don't want to go out to the theaters or don't have a showing near them won't have to wait long to catch The Seven Faces of Jane. The film will be available on video on demand beginning January 13, which is the same day it lands in theaters. The Seven Faces of Jane is currently available to preorder via Amazon.
The film also premiered at the Bentonville Film Festival in June 2022, so some lucky reviewers have already had the opportunity to see it. Whether viewers are charmed or annoyed by the story's unconventional structure remains to be seen, but either way, we're looking forward to checking out this fascinating experiment.
The trailer for The Seven Faces of Jane was released on December 13, 2022. It shows glimpses of the various strange and disjointed adventures that the directors send Jane on. Whether working in a diner while fighting her doppelgänger, dancing on a rooftop, or partying in the desert, Jane struggles to make sense of herself and her life. A voice asks Jane if she is ready to wash herself of herself and the film's title flashes on screen in a variety of different fonts and styles, emphasizing the different faces of the character that we will see from the different directors.
What Is The Seven Faces of Jane About?
The basic premise for The Seven Faces of Jane is simply that a woman "sheds her mundane life" after dropping off her daughter for summer camp. Each director then took that prompt in a different direction, sending Jane on a variety of wild and surreal adventures that string loosely together.
Who Stars In the Cast of The Seven Faces of Jane?
There are more than a few familiar faces to be seen in The Seven Faces of Jane, including some from the cult classic sitcom Community. (Hopefully, this will tide fans over until the recently confirmed Community movie is released.) Gillian Jacobs, who played Britta Perry in Community, stars as the titular Jane. While Britta may be Jacobs' most recognizable role, it's far from her only one. She played Cherry Daiquiri in the film Choke, based on the novel of the same name by Chuck Palahniuk, and was more recently in Netflix's 2021 Fear Street Trilogy.
Another recognizable face from Community (among other projects) is Joel McHale. In addition to playing Jeff Winger on Community, McHale is also well known for hosting E!'s The Soup, a comedic look at celebrity and pop culture, and more recently hosted the cooking competitions Celebrity Beef and Crime Scene Kitchen. He's also had a steady stream of TV and film roles, including playing the superhero Starman in DC's Stargirl.
While some of the other actors and actresses may not be as recognizable to audiences, they are no less talented. Anthony Skordi, who gamers may recognize from Star Wars Battlefront II and the Hand of Fate series, plays the role of Pinky in The Seven Faces of Jane. Breeda Wool, who is best known for the Lifetime/Hulu drama UnREAL, also stars, as does Chido Nwokocha, who you may recognize from the summer blockbuster Top Gun: Maverick and the popular BET series Sistas. Other cast members include Emanuela Postacchini as Valentina, Leticia LaBelle as Mom, and Benjamin Hjelm as Cemetery John, alongside Sybil Azur, Daniela Hernandez, Caroline Ducrocq, Soledad St. Hilaire, and Joni Reiss.
Related:'Marvel's 616' Directors Alison Brie and Gillian Jacobs on Their Unwavering Love of Ms. Marvel
Who Are the Directors and Crew of The Seven Faces of Jane?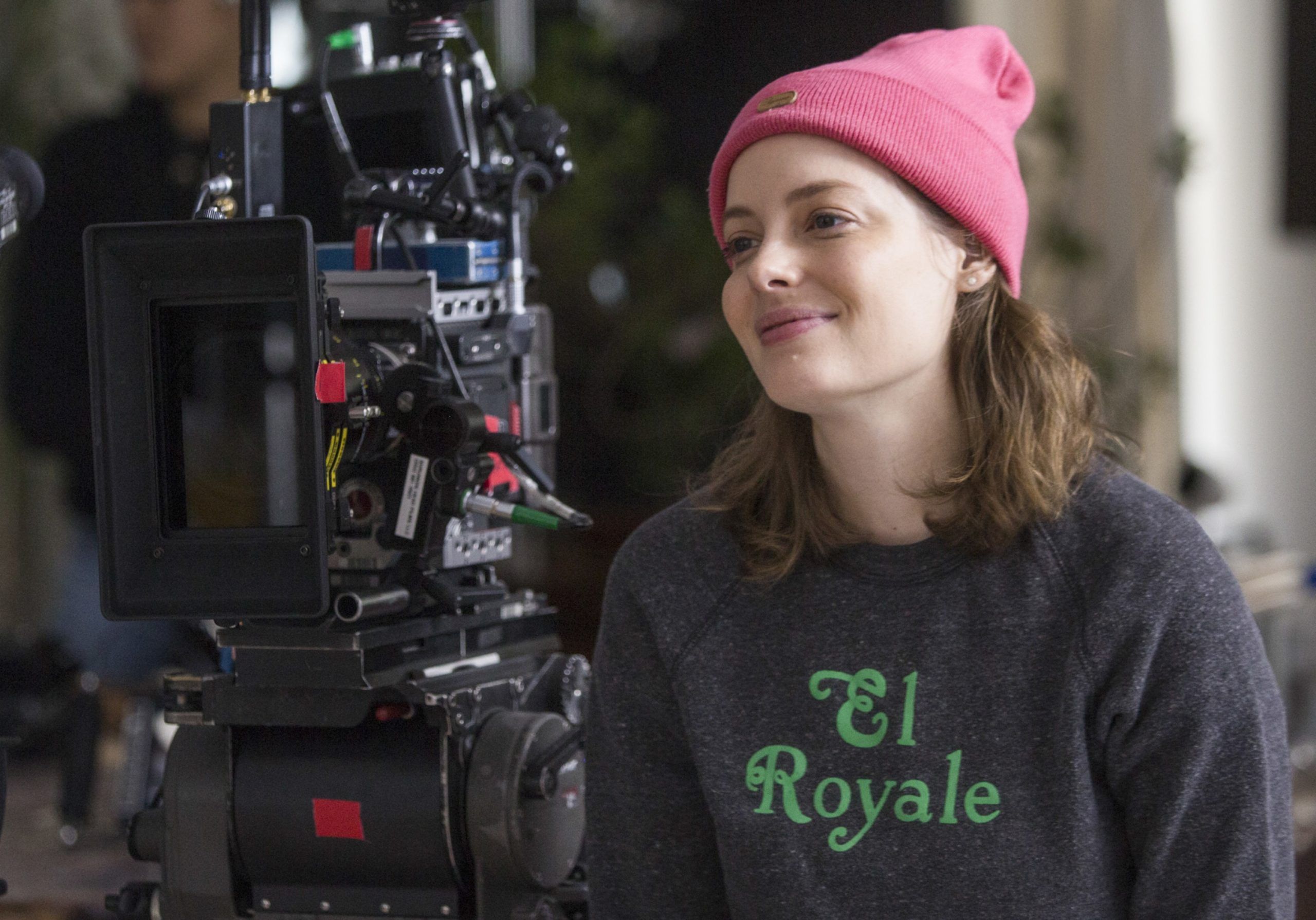 Gillian Jacobs doesn't just star in The Seven Faces of Jane, she is also one of the directors and writers. The other directors on this unconventional project are Ken Jeong, Gia Coppola, Alexandra Cassavetes, Ryan Heffington, Boma Iluma, Julian Acosta, and Alex Takacs. While fans may be more familiar with Jacobs in front of the camera, this isn't her first turn as a director. She has previously directed the short documentaries Queen of Code and Curated and also directed the 2022 documentary More Than Robots.
Ken Jeong, another Community alum, is also best known for his work in front of the camera in projects including The Hangover, Crazy Rich Asians, and his stand-up specials. However, Jeong, a man of many talents, is now adding directing to the list which already includes acting, performing stand-up, and practicing medicine. Gia Coppola, the granddaughter of Francis Ford Coppola and niece of Sofia and Roman Coppola, has worked on and around films since a young age and has directed movies including Palo Alto and Mainstream, as well as multiple music videos. The section of the film that Coppola directed involves Jane fighting her double and is called "Jane2". Coppola has noted in a past interview that she "enjoyed the technical aspect" of working with body doubles and stunt coordinators on the segment, an aspect of filmmaking she had not had the opportunity to work with before.
Alexandra Cassavetes also comes from a film dynasty, being the daughter of director John Cassavetes. Alexandra Cassavetes directed 2004's well-received documentary Z Channel: A Magnificent Obsession and also wrote and directed 2012's Kiss of the Damned. Ryan Heffington is known primarily as a dancer and choreographer. He created the choreography for music videos including for Sia's "Chandelier" and Chet Faker's "Gold". Heffington won an Emmy for his choreography for the show Euphoria and also recently choreographed the Lin-Manuel Miranda directed adaptation of tick tick… Boom!.
Boma Iluma is an up-and-coming director who has directed the short films Comfort and Heirs and also directed an episode of The Chi, as well as multiple music videos. Julian Acosta is also primarily known thus far for his work on music videos and commercials. Alex Takacs has previously worked on music videos and also directed a segment in the film Under the God Part II. The producers involved in this project include Roman Coppola, Allison Amon, Jason Baum, Peter CabadaHagan, Chris Chang, Duffy Culligan, Sarah Park, Luke Ricci, Tara Schaeffer, Daniel Talbott, Alessandro F. Uzielli, and Jordan Weisman. The movie's writers include Acosta, Cassavetes, Ben Del Vecchio, Heffington, Tran Ho, Iluma, Nick Iwataki, Gillian Jacobs, Antonio Macia, Alex Takacs, and Kaydee Volpi.