Aside from dealing with the absence of many original cast members, including Martin Crane, the Frasier reboot will also have to tackle the death of another beloved cast member. Frasier was actually an ensemble sitcom; it put ample interest in the people in Frasier Crane's life, including his dad, Marty, and equally snooty brother, Niles, as well as Daphne and Roz. David Hyde Pierce is already confirmed not to return as Niles on the Frasier reboot, as well as John Mahoney, whose death will reportedly be incorporated on the show.
The upcoming Frasier reboot on Paramount+ was already in development for years before it was officially greenlit. On top of reprising his role as Frasier Crane, Grammer is also serving as an executive producer on the show. Given that, he has provided several updates about what to expect from the third act of Frasier's life, which will take place in a new city where he will be surrounded by a new ensemble cast. Despite being physically away from his family, the Frasier revival will offer an update about them, including the losses the family has suffered in recent years.
Related: Every Cheers Character Who Could Return For The Frasier Revival
Eddie Will Already Be Dead In The Frasier Reboot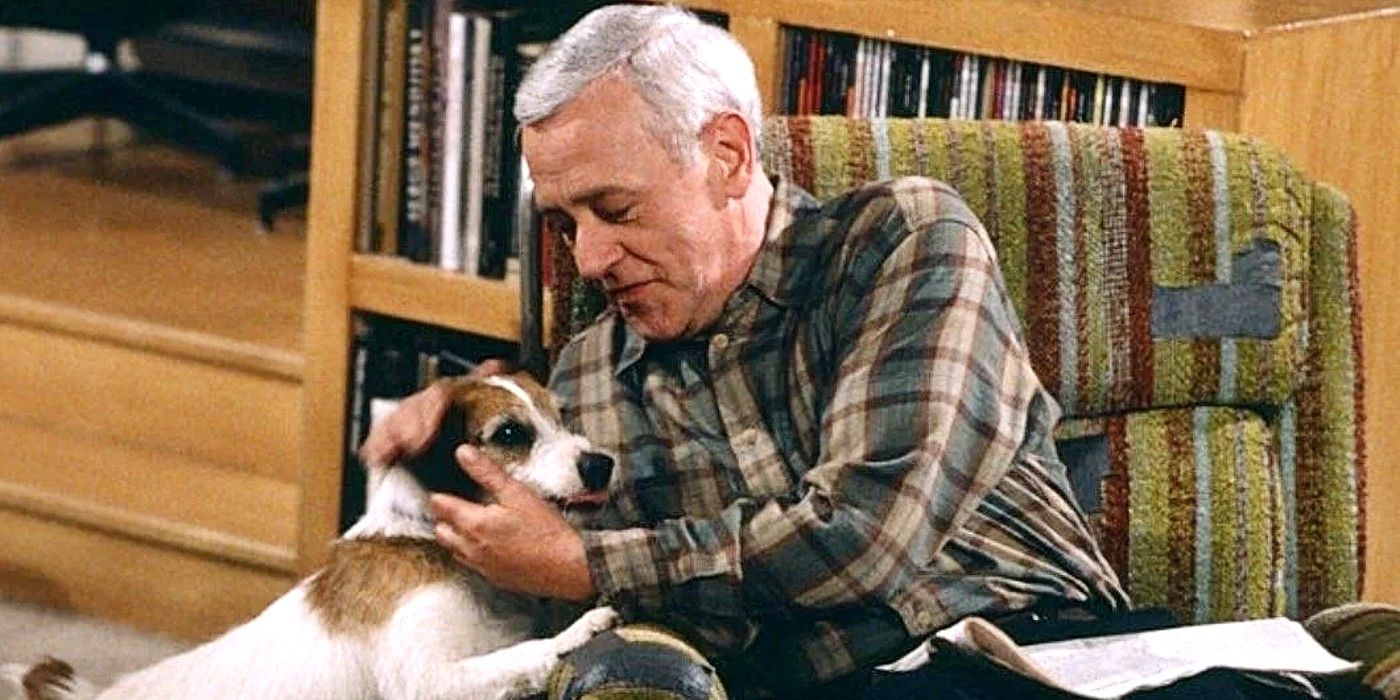 Grammer previously confirmed that the Frasier reboot will address what happened to Martin. How they will do it, especially in the absence of Niles on the series, is unknown. Aside from the Crane patriarch, Martin's beloved pet dog, Eddie, is likely already dead during the time of the Paramount+ project as well. While the original sitcom didn't explicitly reveal how old Eddie was during its run, he was already in Martin's care for a few years before Frasier's return to Seattle. Add the show's 11-year run, and chances are that he died of old age shortly after the plot of Frasier wrapped up.
Indeed, the original dog who played Eddie on Frasier named Moose passed away way back in 2006 because of old age at 16 years old. This fits with dogs' normal life expectancy, and since Moose was more or less the same age as Eddie was on Frasier, it's safe to say that Martin's beloved pet would've had a similar life expectancy. The only way to avoid Eddie's death would be to extend his life far past that of a normal Jack Russell, which seems a very unlikely route for the show to take.
Why The Frasier Reboot Needs To Deal With Eddie's Death
The Frasier reboot has its work cut out for it. The original show was critically-acclaimed, winning several Emmys, and was a crowd darling. Establishing Frasier's new life away from Seattle is already tricky. Couple that with explaining Martin's whereabouts and the show can easily fall apart. However, it's imperative that the Paramount+ revival finds a way to address Eddie's death, as well, since he was an integral part of the Crane family, and Frasier's relationship with him throughout the show's run demonstrated how much the character had grown in the 11 years he spent in his hometown.
More: How Frasier's Reboot Should Handle Its Missing Characters