When television sets first became popular, in the 1950s, many feared that the new medium would spell the death of cinema. After all, who would deign to go to a movie theater when they could watch numerous stories without leaving the comfort of their homes? Now, 70 years later, we can safely say that TV didn't kill cinema. Sure, a lot has changed since then, but movies are still very much a thing. And, artistic-wise, the coexistence of television and cinema can often mean a lot of wondrous things for both media. Many talents that were revealed on TV later made their mark on the world of films, and vice-versa. But there are perhaps few things as interesting as when a film director takes a break from the big screen to craft a project for smaller ones. On January 12th, award-winning Japanese director Kore-eda Hirokazu (Shoplifters) will make his debut on Netflix with The Makanai: Cooking for the Maiko House, adding his name to the long list of cinematic talents that have contributed to our TV landscape – a list that includes names like David Lynch, Steven Soderbergh, and the Wachowskis. Here are the 12 greatest TV shows ever made by film directors.
12/12

Twin Peaks (1990-1991)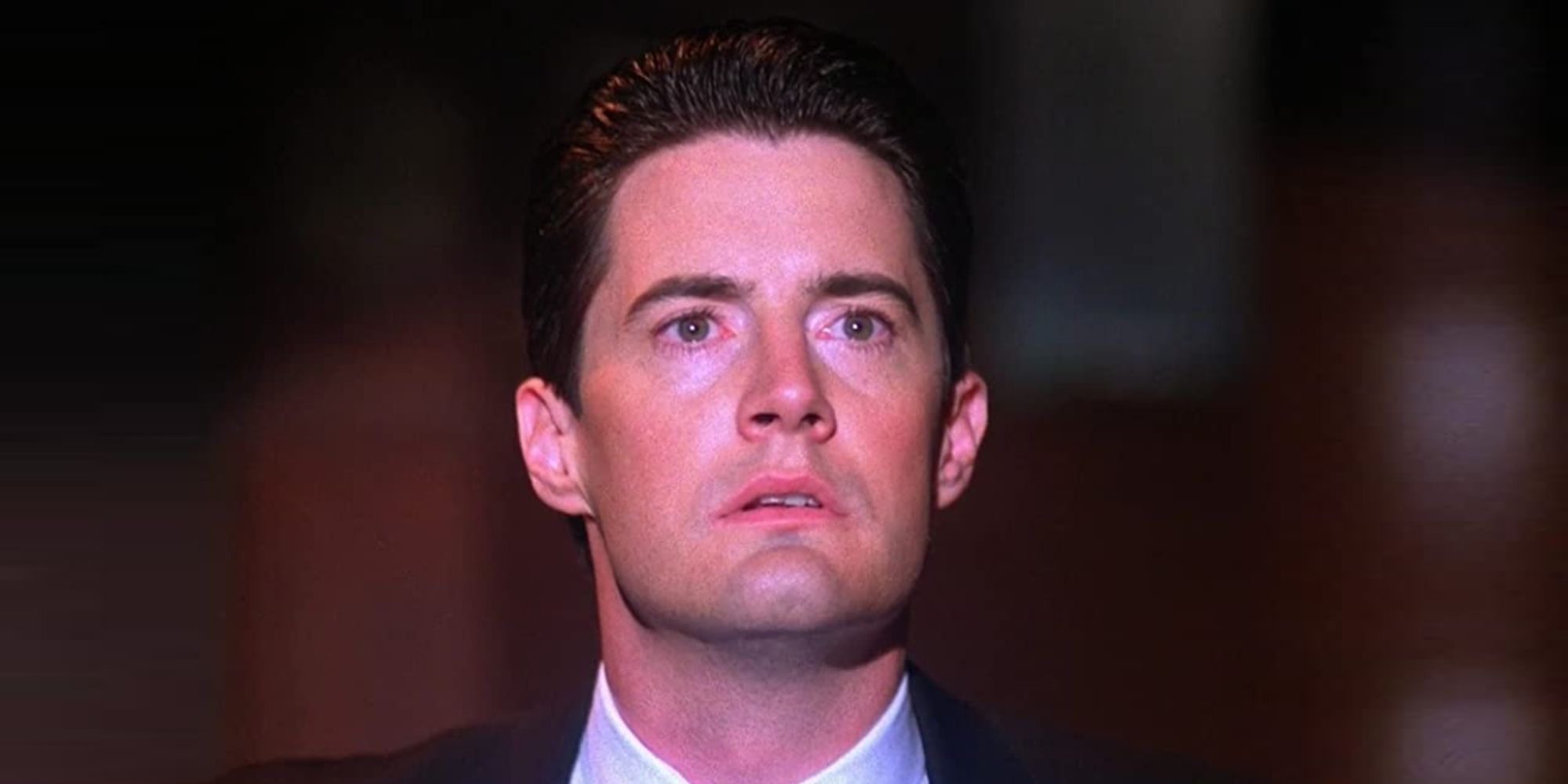 Perhaps the most beloved work on this list, classic murder mystery Twin Peaks was created by Mark Frost and none other than Hollywood's favorite eccentric, David Lynch. The man behind Mulholland Drive and The Elephant Man had just come out of directing his 1990 movie Wild at Heart when he created, wrote, and directed this TV gem for ABC. With a delicate balance between comedy and drama, Twin Peaks tells the story of FBI agent Dale Cooper (Kyle McLachlan) as he investigates the murder of prom queen Laura Palmer (Sheryl Lee) in the weird, picturesque town of Twin Peaks. The show gained a cult following after its release, leading to the production of a spin-off movie devoted to the last days of Laura Palmer. Twin Peaks: Fire Walk with Me came out in 1992, with Lynch at the helm. In 2017, the series also gained a third season on Showtime, titled Twin Peaks – The Return.
11/12

The Young Pope (2016)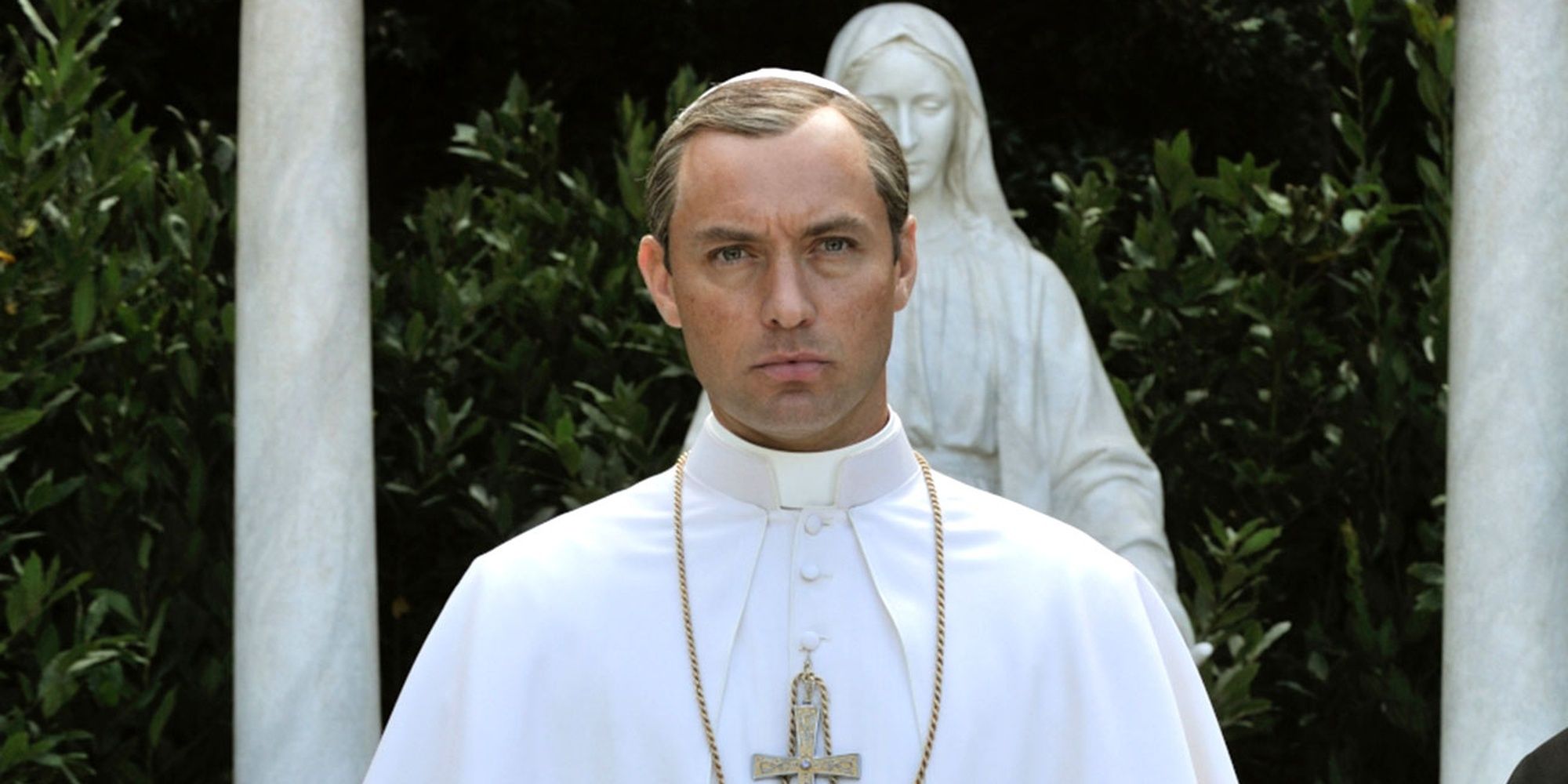 How many shows can claim to have premiered at the Venice International Film Festival? In 2016, Paolo Sorrentino's (The Great Beauty) The Young Pope became the first television series to make its debut at the festival's 73rd edition, with its first two episodes shown to critics and audiences out of competition. With a blend of comedy and melodrama, The Young Pope stars Jude Law as cardinal Lenny Belardo, who gets elected the first American Pope in history after the leading contenders for the position fail to garner enough support. Originally created as a limited series with ten episodes – all of which were directed by Sorrentino -, The Young Pope gained a sequel in 2019. Also created and directed by Sorrentino, The New Pope has John Malkovich voted leader of the Catholic Church after Law's Pius XIII falls into a coma.
10/12

Babylon Berlin (2017- )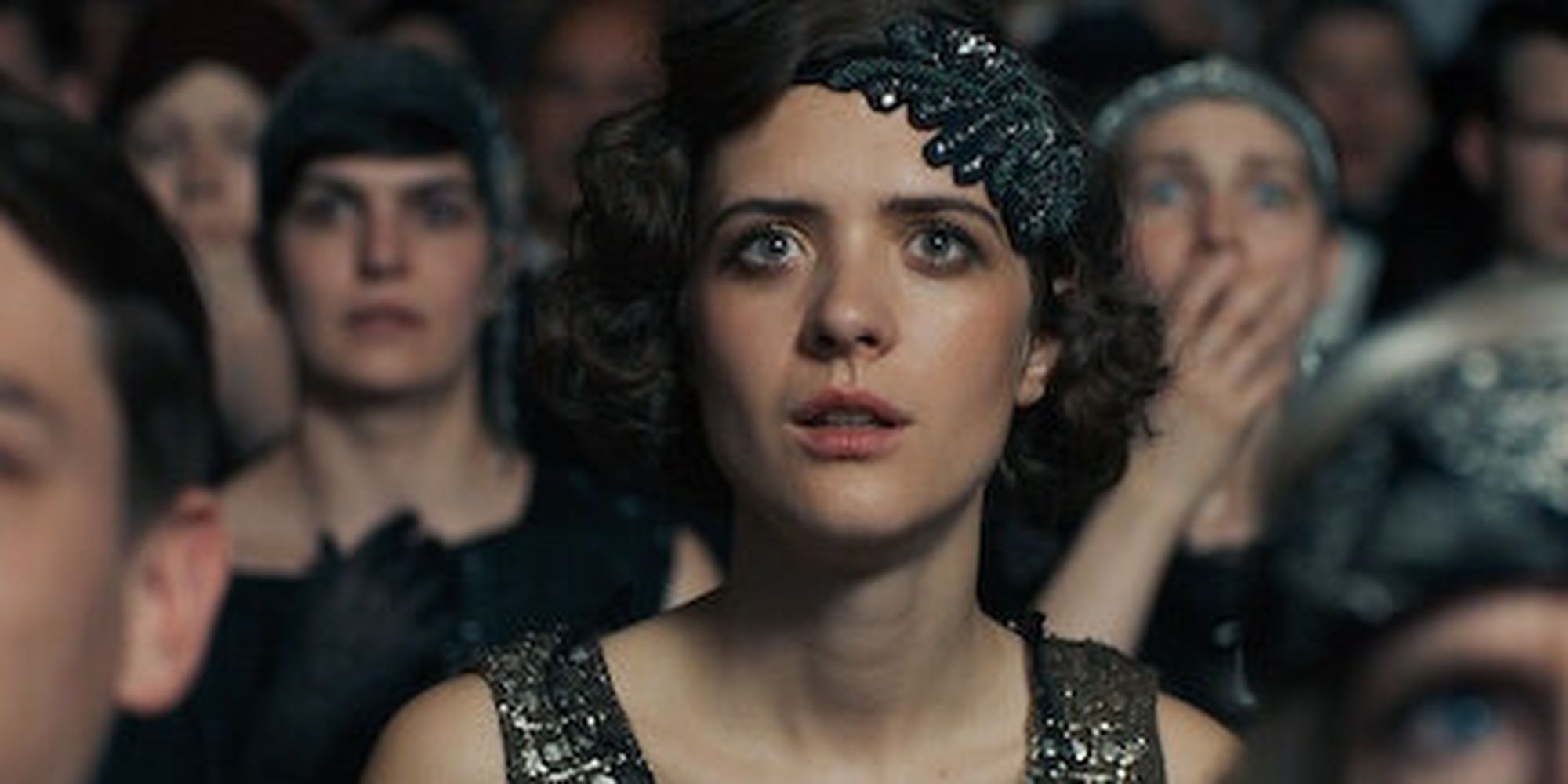 Babylon Berlin is the first of two German series to appear on this list, and the first of two to have Berlin in its title. Best known for movies such as Run, Lola, Run and Perfume: The Story of a Murderer, German filmmaker Tom Tykwer created Babylon Berlin alongside Achim von Borries and Henk Handloegten. Based on the Gereon Rath series of novels by Volker Kutscher, the series follows a young detective (Rath, played by Volker Bruch) as he investigates various crimes in the Berlin of the late 1920s. Extremely thrilling and captivating, the show also paints an intricate portrait of the last days of the Weimar Republic. Tykwer is also credited with writing and directing many of the episodes.
9/12

Sense8 (2015-2018)
Back when Netflix was still known as the home to numerous prestige shows, directors Lilly and Lana Wachowski were given the green light to make one of the most ambitious science fiction projects of the past decade. Alongside J. Michael Straczynski, the sisters behind the cultural juggernaut that is The Matrix franchise created Sense8, a wild sci-fi drama about eight people scattered across the world that share an intimate psychic connection, and those that seek to destroy them. With a high production value and an international cast, the show was sadly canceled after only two seasons, but it still has a large cult following. In 2018, the series gained a two-hour-long special that served as its finale. The special was directed by Lana. She and her sister are also credited as writers and directors in various episodes of the original series.
RELATED: The Wachowskis Auctioning Off 'Matrix,' 'Sense8,' 'Cloud Atlas,' and More Props to Benefit Trans Youth Fund
8/12

The Knick (2014-2015)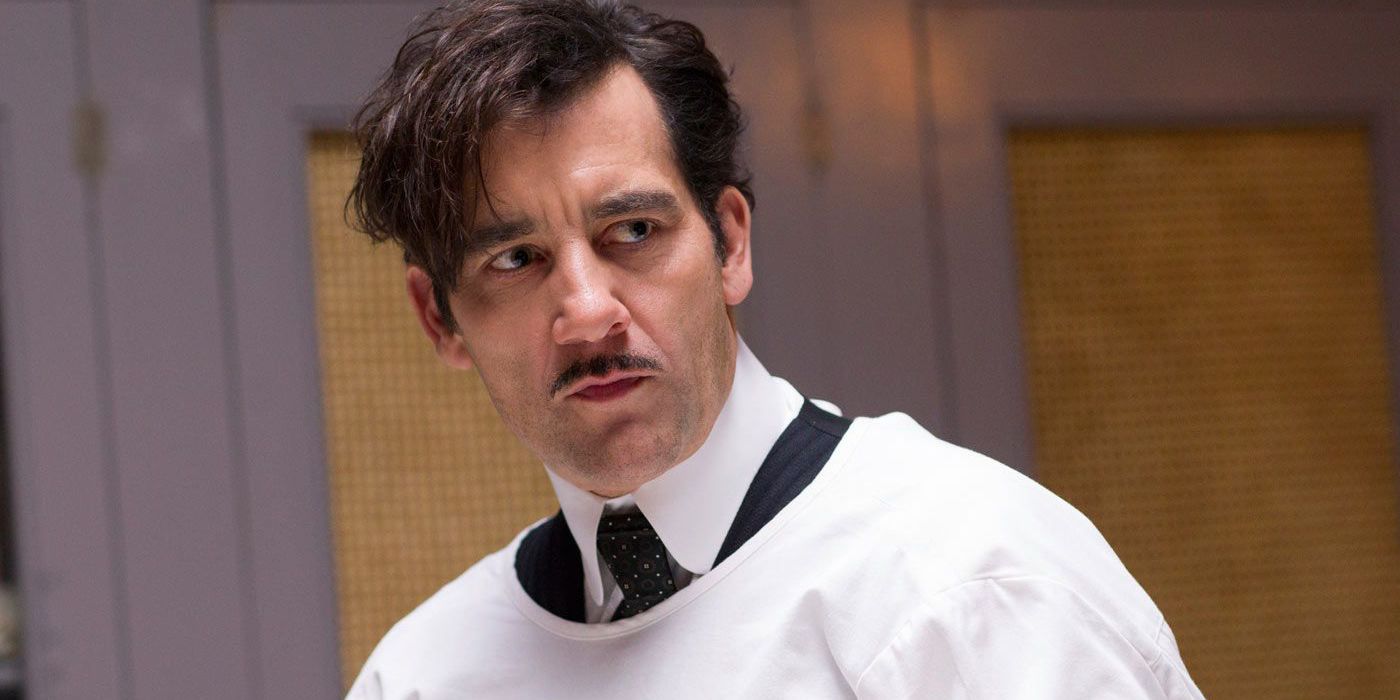 No story told by Steven Soderbergh is merely a story – it's an exploration of an entire social structure. In Traffic, Soderbergh shone a light at the drug trade from the perspective of users, dealers, and law enforcers. In Contagion, he offered us a realistic portrait of a pandemic from the WHO personnel trying to fight it to the snake oil merchants profiting out of the tragedies of others. In Cinemax's The Knick, Soderbergh turns the story of the first Black surgeon to work at Knickerbocker Hospital into a detailed examination of healthcare in 1900s New York City. Though the series was created by Jack Amiel and Michael Begler, Soderbergh was responsible for 20 of its 21 episodes. The remaining one was directed by none other than Moonlight's Barry Jenkins.
7/12

Freaks and Geeks (1999-2000)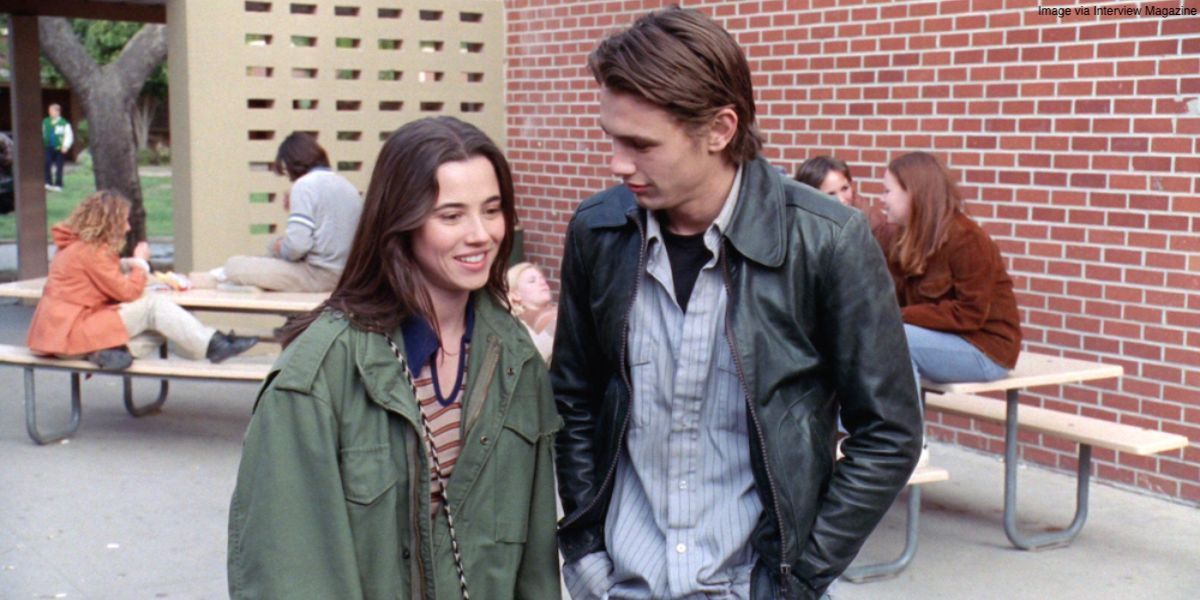 It may sound a little harsh, but it wouldn't be a lie to claim that directors Paul Feig and Judd Apatow peaked artistically somewhere around the late 90s/early 2000s, when working on one of their first projects. Created by Feig, who also has writing and directing credits on the show, Freaks and Geeks is easily one of the best teen series ever made. Through the stories of siblings Sam (John Francis Daley) and Lindsay Weir (Linda Cardellini), the show takes an entertaining and heartfelt look at high school dynamics from the perspective of the outcasts. Sadly, the show was canceled after just one season. Usually, the one most closely associated with the series, Apatow wasn't involved in its inception, but acted as an executive producer and as a writer and director for numerous episodes.
6/12

The Get Down (2016-2017)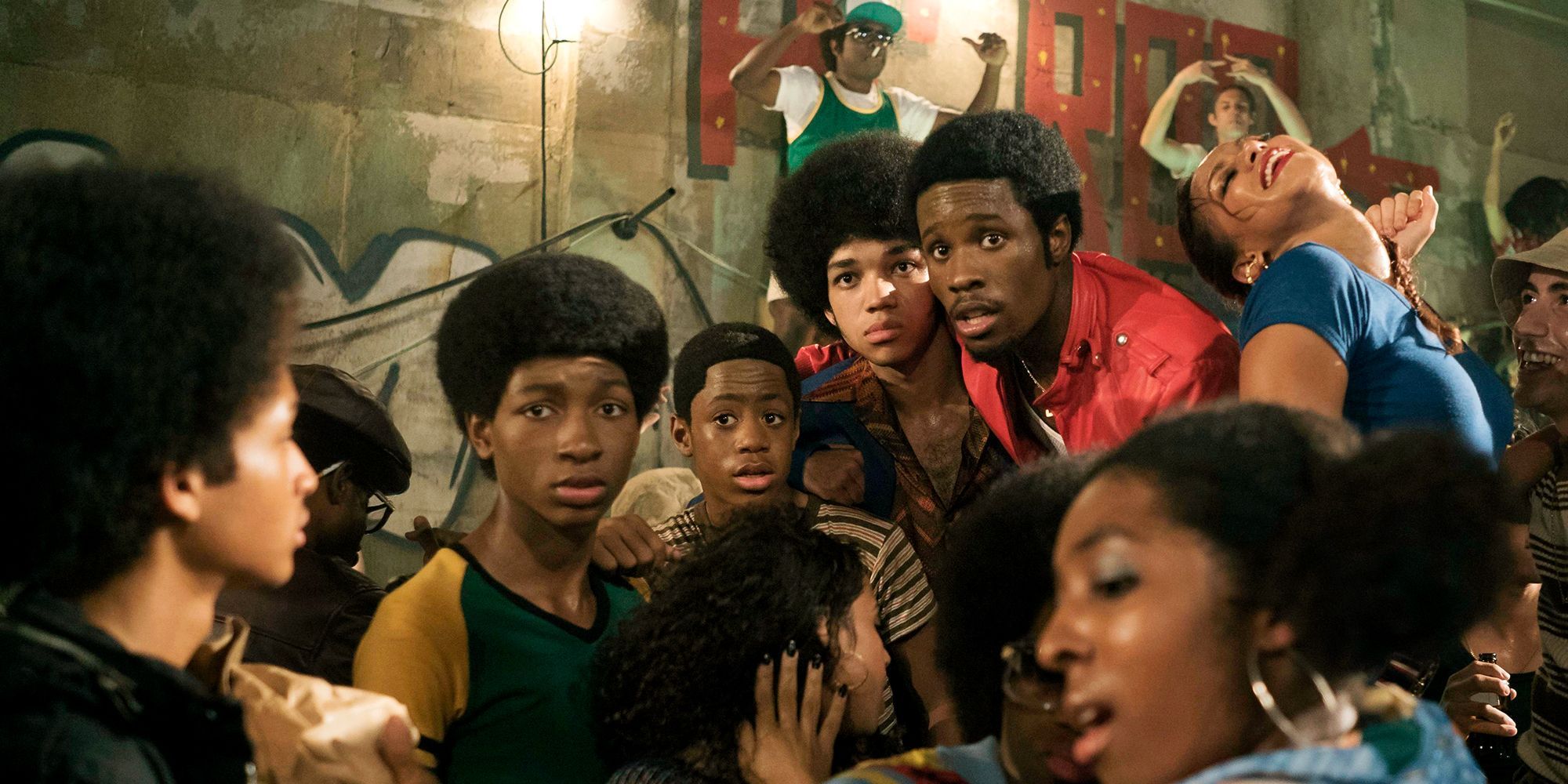 Just three years after directing his appropriately grandiose The Great Gatsby, Baz Luhrmann took to television – or, rather, to streaming – to make a series about the rise of hip-hop and disco culture in 1970s New York. Created for Netflix by Luhrmann and Stephen Adly Guirgis, The Get Down stars Justice Smith as the leader of a group of teens navigating the creatively rich musical scene of 70s Bronx. Showing that his talent for eye-catching musicals wasn't all used up on Moulin Rouge!, Luhrmann, who is also credited as directing a number of the show's episodes, presents us with an entertaining story full of musical numbers that will certainly stick with you for a long time. Sadly, The Get Down is yet another show that was prematurely canceled, with just one season split into two parts.
5/12

Top of the Lake (2013-2017)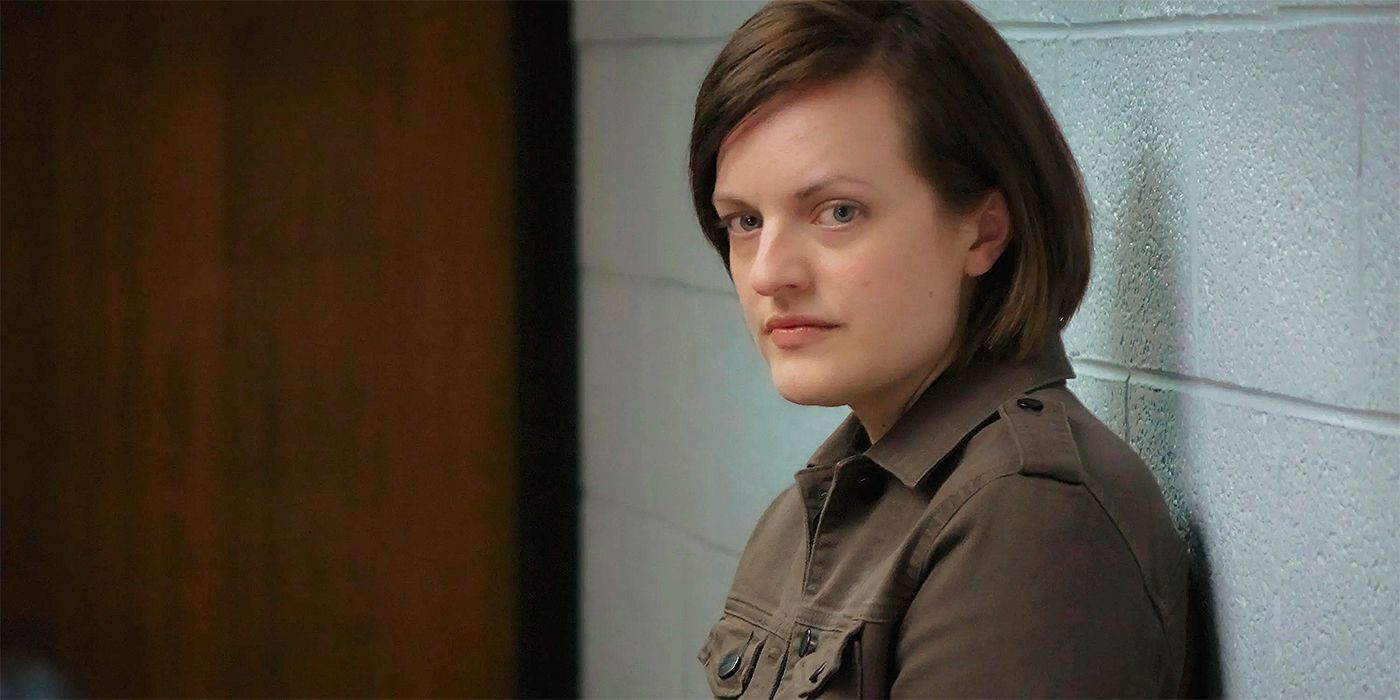 Best known for award-winning movies such as The Piano and The Power of the Dog, director Jane Campion has a style that evokes tension, eroticism, and solitude. This style is put to great use in her 2013 project, Top of the Lake, created alongside Gerard Lee. Entirely written by Campion and Lee, Top of the Lake is a slow-paced, but the intense mystery about a detective who specialized in cases of child sexual abuse. In Season 1, Robin Griffin (Elisabeth Moss) is caught in the investigation of the disappearance of a pregnant 12-year-old girl in New Zealand. In Season 2, it is the death of an unidentified Asian girl that sets the plot into motion. Apart from writing, Campion also directed eight of the show's 13 episodes.
4/12

When They See Us (2019)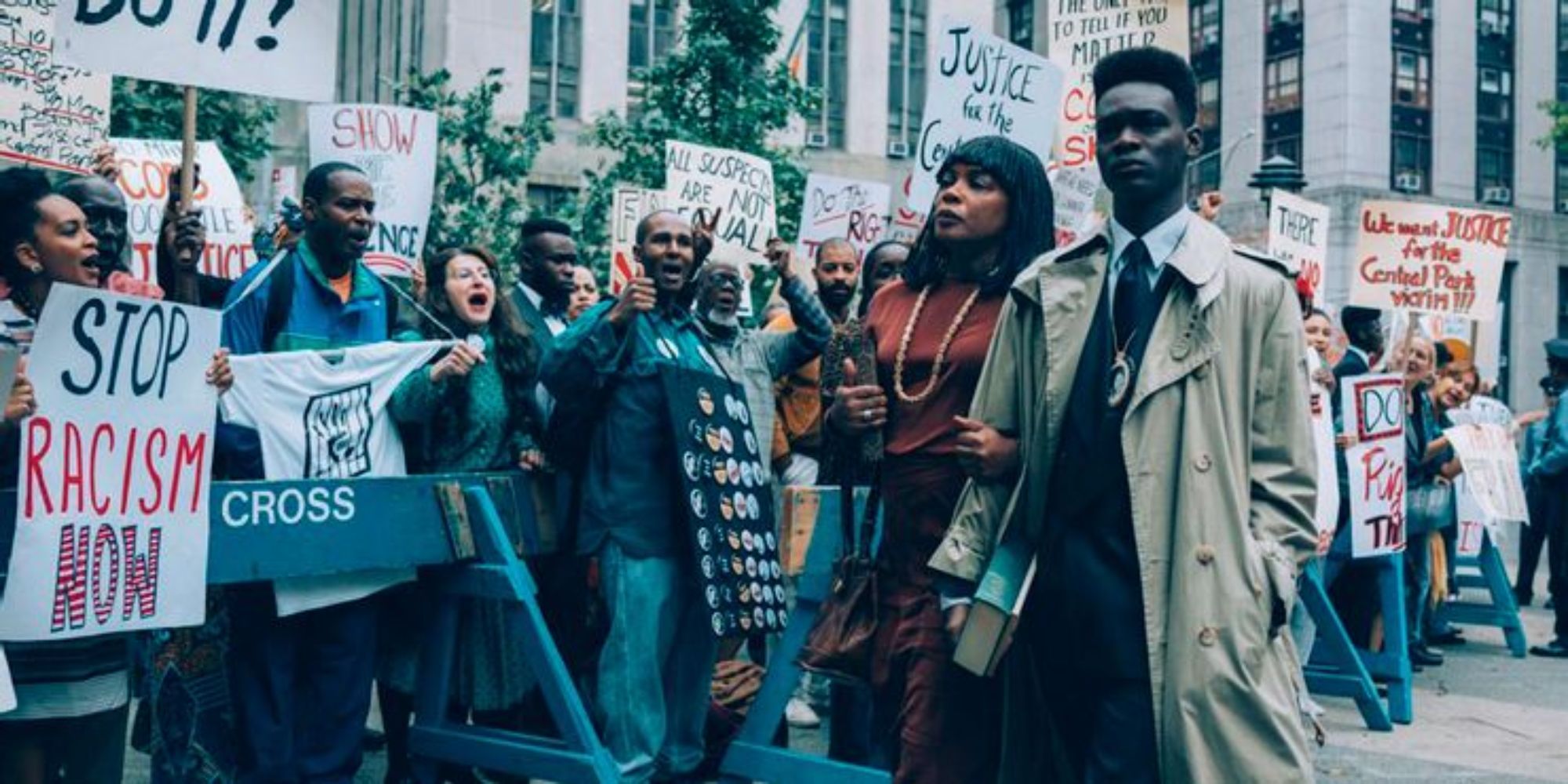 Director Ava DuVernay is no stranger to the world of television. Before Selma and 13th, DuVernay had already directed an episode of the Shonda Rhimes hit Scandal, and, afterwards, she was involved both on HBO Max's DMZ and OWN's Queen Sugar. However, her TV magnum opus is certainly Netflix's When They See Us, a four-episode-long miniseries directed entirely by DuVernay. When They See Us is a gut-wrenching retelling of the events surrounding the 1989 Central Park jogger case, in which a white woman a victim of sexual and physical assault. The series focuses on the four Black teenagers that were falsely accused and convicted of the crime. Following its release, When They See Us was nominated for Outstanding Limited Series at the Emmys and took home the prize for Best Limited Series in the 2019 Critics Choice Awards.
3/12

Berlin Alexanderplatz (1980)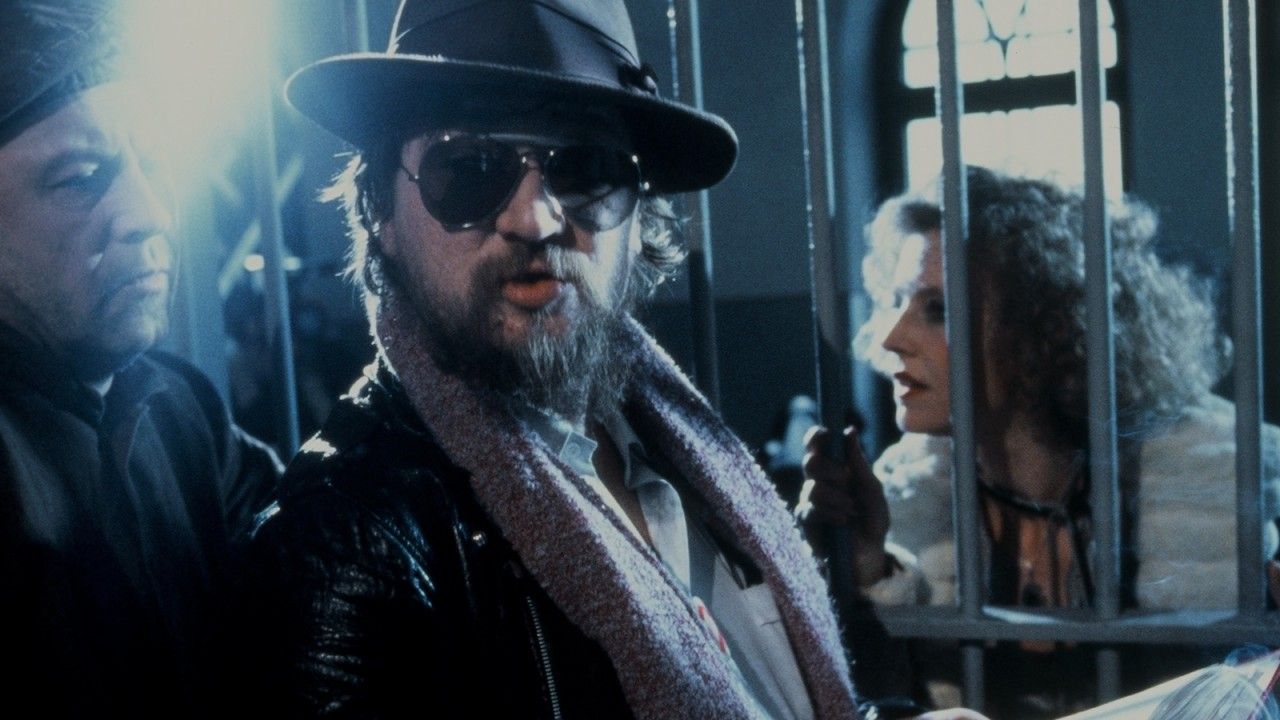 To some of you, it might be a little surprising to find Rainer Werner Fassbinder's (Lili Marleen) Berlin Alexanderplatz on a list of TV shows. After all, the series is frequently shown outside of Germany as a 15-hour-long movie, split into three sessions. However, Fassbinder's most famous film was originally a 14-part miniseries that aired on the German WDR network. Based on the 1920 novel of the same name by Alfred Döblin, Berlin Alexanderplatz follows a recently released man imprisoned for the murder of his girlfriend learning how to navigate the Weimar Republic in its dying days. Verbose and somewhat experimental, Berlin Alexanderplatz can often be a hard watch, but it is definitely worth checking out this cinema and TV classic.
2/12

Small Axe (2020)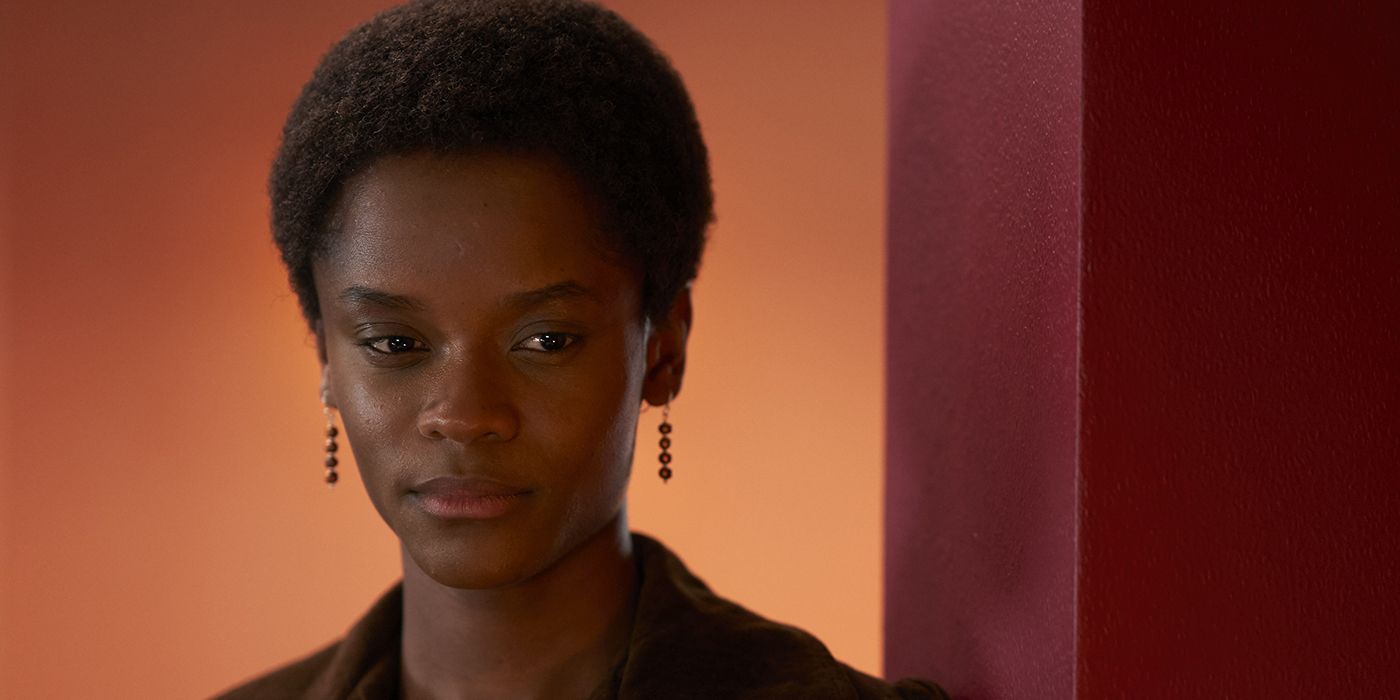 Much like Berlin Alexanderplatz, Small Axe's status as a TV show is somewhat debatable. But, hey, let's be honest: an anthology of five one-hour-long movies gathered under the same name and connected by a narrative thread is a miniseries. Created and directed by Steve McQueen (12 Years a Slave), Small Axe tells five different stories centered on the lives of West Indian immigrants in London between the 1960s and 1980s, chronicling the racial and political tensions of the period. The series had two of its episodes – or films – selected for the 2020 Cannes Film Festival.
1/12

Devs (2020)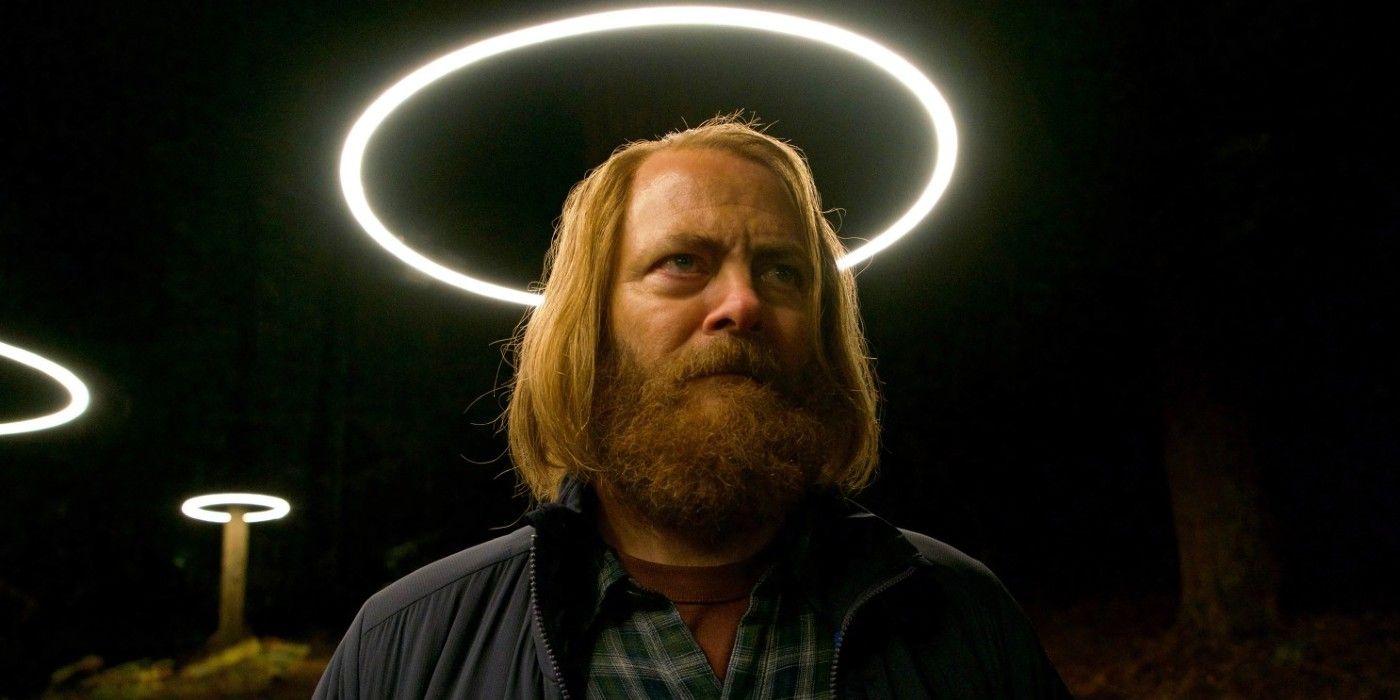 With movies like Ex Machina and Annihilation under his belt, it's no exaggeration to call Alex Garland one of the most prominent science fiction directors of the 21st century so far. His list of deeply unsettling sci-fi works received a new addition in 2020 in the form of a miniseries for FX. Created, written and directed by Garland, Devs tells, over the course of eight episodes, a thrilling story full of twists and turns centering our relationship with technology. Sonoya Mizuno stars as Lily, an encryption expert at a huge tech company that must figure out what happened to her partner, who disappeared after getting involved in the company's mysterious Devs project. Nick Offerman co-stars as Forest, the company's shady CEO.