The Shotgun is undoubtedly a meta weapon of January 2023 in Call of Duty: Warzone 2 Season 1, and players can get ahead of the competition with a mobility-centric Expedite 12. The Expedite 12 is a Shotgun built with balance in mind, as the majority of its stats are well-rounded. Its Damage, Mobility, and Handling are excellent, while Recoil Control and Accuracy will provide satisfactory performance. Fire Rate and Range, although low, are almost equal in stat value, further solidifying this weapon's well-balanced design. The Expedite 12 Shotgun is not what players might call "OP," but one cannot go wrong when choosing this superior close-range weapon for their loadout.
While Weapon Specialist is ideal for those who feel the need for another primary weapon, Specter is the perfect Perk Package for the Expedite 12 in January 2023 in Call of Duty: Warzone 2. Double Time and Tracker will enable users to clear the distance between themselves and their prey, while the Ghost Perk allows for ambushing. Stun or Flash Grenades are solid Tactical Choices for engaging or escaping, and Semtex can be used to clear rooms or keep enemies from doorways.
Related: The Best TAQ-V Loadout in Warzone 2 (December 2022)
The Best Expedite 12 Attachments for Warzone 2 Season 1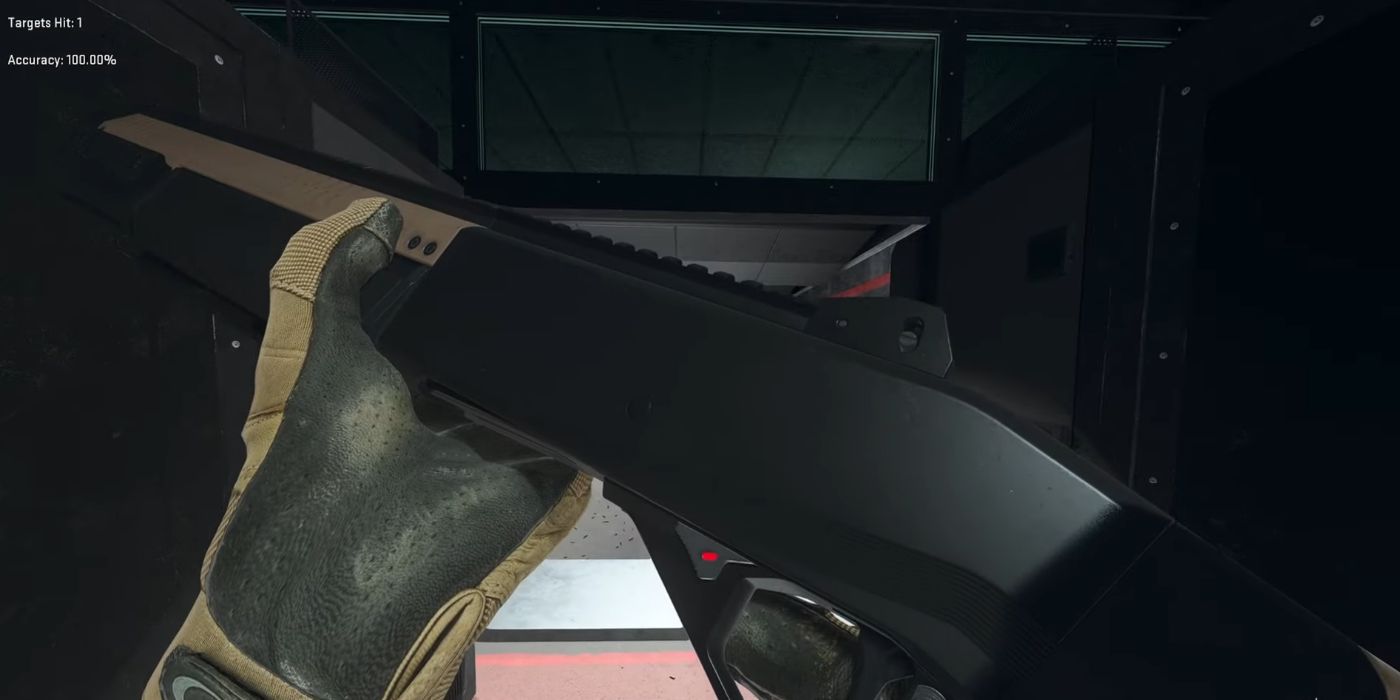 For attachments, Expedite 12 in January 2023 users are encouraged to go for a build that enhances the Shotgun's agility in Call of Duty: Warzone 2. With increased Handling and Mobility, players will have a much easier time rushing in and out of rooms and reaching enemies behind cover. A choice setup will also slightly increase the weapon's Range and Fire Rate at the cost of decreased Accuracy and Recoil Control in Warzone 2. As a result, the Expedite 12 should always come out ahead in 1v1 fights, as long as players are not dealing with two or more enemies at once.
Based on sources from Gamepur and YouTube content creator Goomie, below is an index of optimal attachments for the Expedite 12 loadout in January 2023 of Call of Duty: Warzone 2:
Slot

Attachment

Pros & Cons

Muzzle

Bryson Improved Choke

Improves: Tighter Pellet Spread and Damage Range
Impairs: Recoil Steadiness and Aim Down Sight Speed

Laser

Point-G3P 04

Improves: Hip Recoil Control, Hip Fire Accuracy, Sprint to Fire Speed
Causes: Laser Visible at Hip

Bolt

Expedite L-Bolt

Improves: Fire Rate
Impairs: Recoil Control

Stock

Resonance Stock Collapsed

Improves: Aim Down Sight Speed, Sprint to Fire Speed, Movement Speed, and Hip Recoil Control in Warzone 2
Impairs: Aiming Recoil Control, Aiming Stability, and Flinch Resistance

Rear Grip

Schlager Void Grip

Features: Aim Down Sight Speed and Sprint to Fire Speed
Impairs: Recoil Control
More: Which Battle Pass Sectors To Unlock First in Warzone 2 Season 1
Source: Gamepur | YouTube/Goomie
Original Release Date:

2020-03-10

Developer:

Treyarch, Infinity Ward, Raven Software

Franchise:

Call of Duty

Genre:

Shooter

Platform:

Xbox One, PlayStation 4, Xbox One X, PC, Xbox One S

Publisher:

Activision

ESRB:

M