Automakers and tech-focused companies have graced this year's Consumer Electronics Show (CES) with amazing product releases and concepts, and here are the nicest electric vehicle announcements. EVs continue to attract more attention from consumers, and many manufacturers are rolling out various strategies. Nearly all legacy carmakers have at least one electric model in their current lineup, and many cars, trucks, and SUVs produced by 2030 will likely be all-electric. Government agencies like the United States Postal Service have pledged to electrify their fleet, a move hoped to boost its operational efficiency and lower carbon emissions.
CES allows companies to kick off the year by revealing new technologies, many of which are concept versions. And while not all prototype features will make it into a production model, it does allow tech enthusiasts to witness surreal innovations. This year's event saw several interesting EV-related news delivered by automakers and EV charging solution providers. Here's a roundup of the exciting EV announcements that stood out.
Related: The Most Exciting Laptops Unveiled At CES 2023
Volkswagen's ID.7 Electric Sedan With Digital Camouflage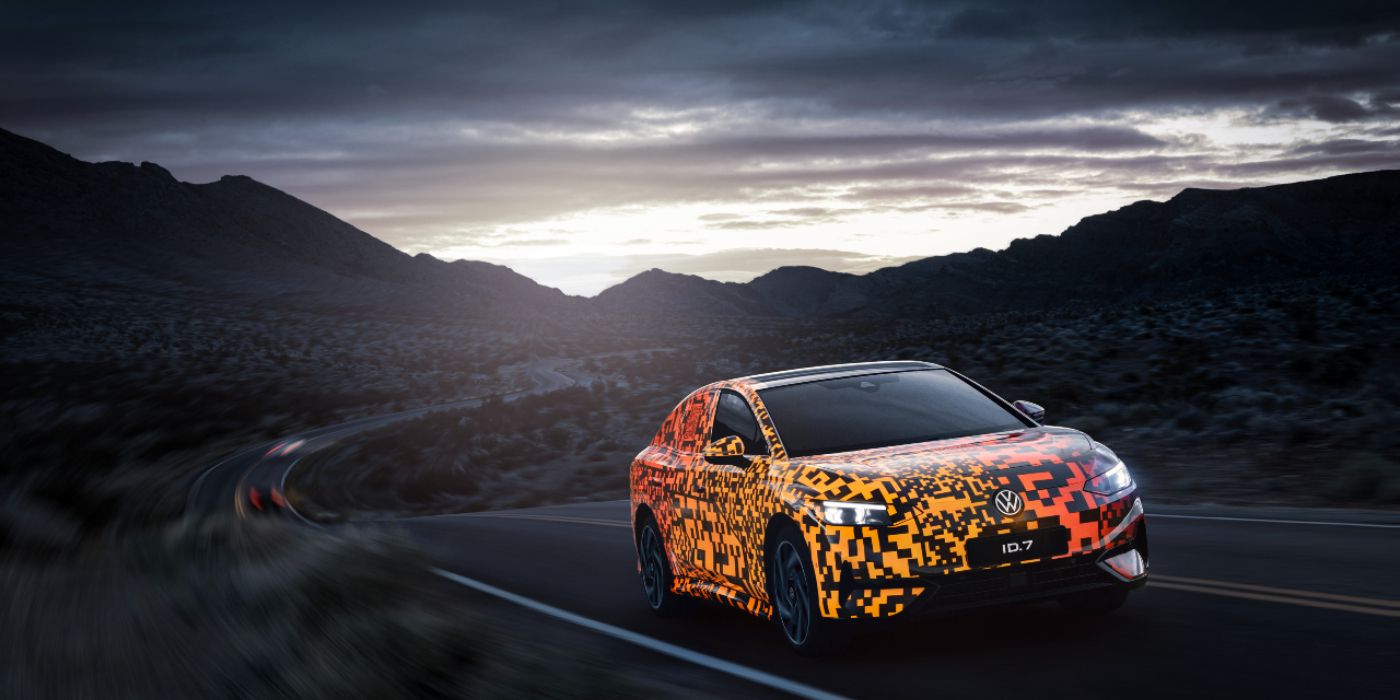 At CES 2023, Volkswagen unveiled a concept version of its ID.7, the automaker's first-ever electric sedan. However, the fact that it's a sedan isn't what is exciting about this car, but that it can light up and switch colors. In a unique blend of mobility and technology, the ID.7's design is headlined by a QR code that can be scanned. While the EPA is yet to test the EV, Volkswagen claims that the sedan can be driven for up to 434 miles.
Among the sedan's known features is a head-up display that incorporates augmented reality (AR) elements, a 15-inch screen, illuminated touch sliders, and additional air conditioning controls integrated into the infotainment system. With this product, Volkswagen hopes to give the existing electric sedans like the BMW i4 and Polestar 2 plenty to worry about. There's a long wait though, with the ID.7 not available until 2026.
Sony Honda Mobility's Afeela Concept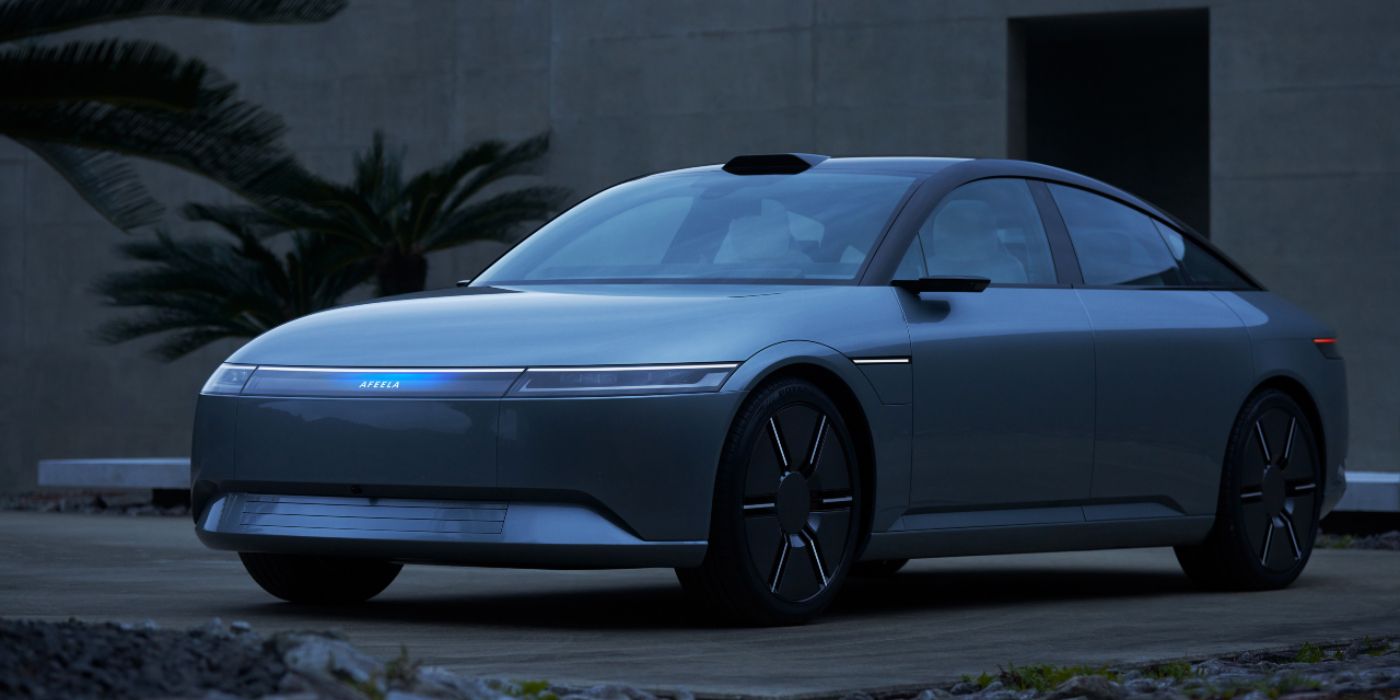 Sony and Honda announced plans to build electric models together under a new brand called Sony Honda Mobility last year. The project was highly anticipated, and it didn't take long for potential buyers to get a first look at the partnership in action. At CES 2023, the companies revealed a concept version called Afeela which runs on Qualcomm-made chips and should offer Level 3 of vehicle autonomy.
Additional features of the Afeela concept include 5G internet connectivity to enable the swift delivery of software updates, automatic navigation using AR integration, customizable user preferences for a better experience, and more. Interested owners of the production model will have to wait until 2025, with deliveries slated to commence the following year.
Stellantis Introduces The Electric Ram 1500 Pickup And Peugeot Inception Concept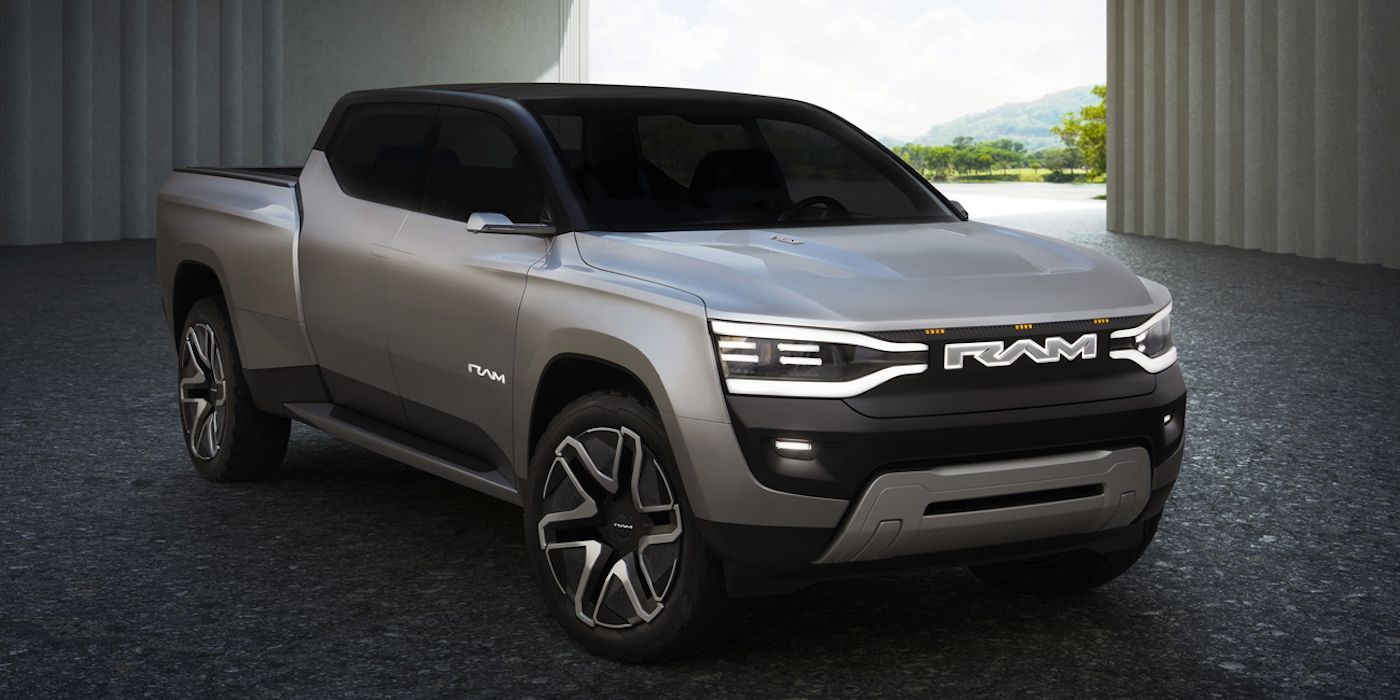 Many may argue that auto conglomerate Stellantis hasn't been proactive in its electrification approach like other companies. Although the first-ever electric Jeep was announced last year, some believed that the company still had more to do. Stellantis chose CES 2023 to unveil two thrilling projects: the Ram Revolution 1500 BEV and the Peugeot Inception Concept.
With the Ram prototype comes interesting features like a mid-gate, side-view mirrors that can monitor the truck's surroundings, third-row jump seats, AR-powered HUD, and more. Shadow mode is an interesting new addition, which will make the truck follow the driver walking ahead. The Peugeot features a memorable design language that's prominent in the interior and exterior. It also comes with fast charging capabilities, aerodynamic wheels, a new-gen i-Cockpit, and more. However, despite its appearance at CES, the Peugeot will not be sold in North America.
BMW's i Vision Dee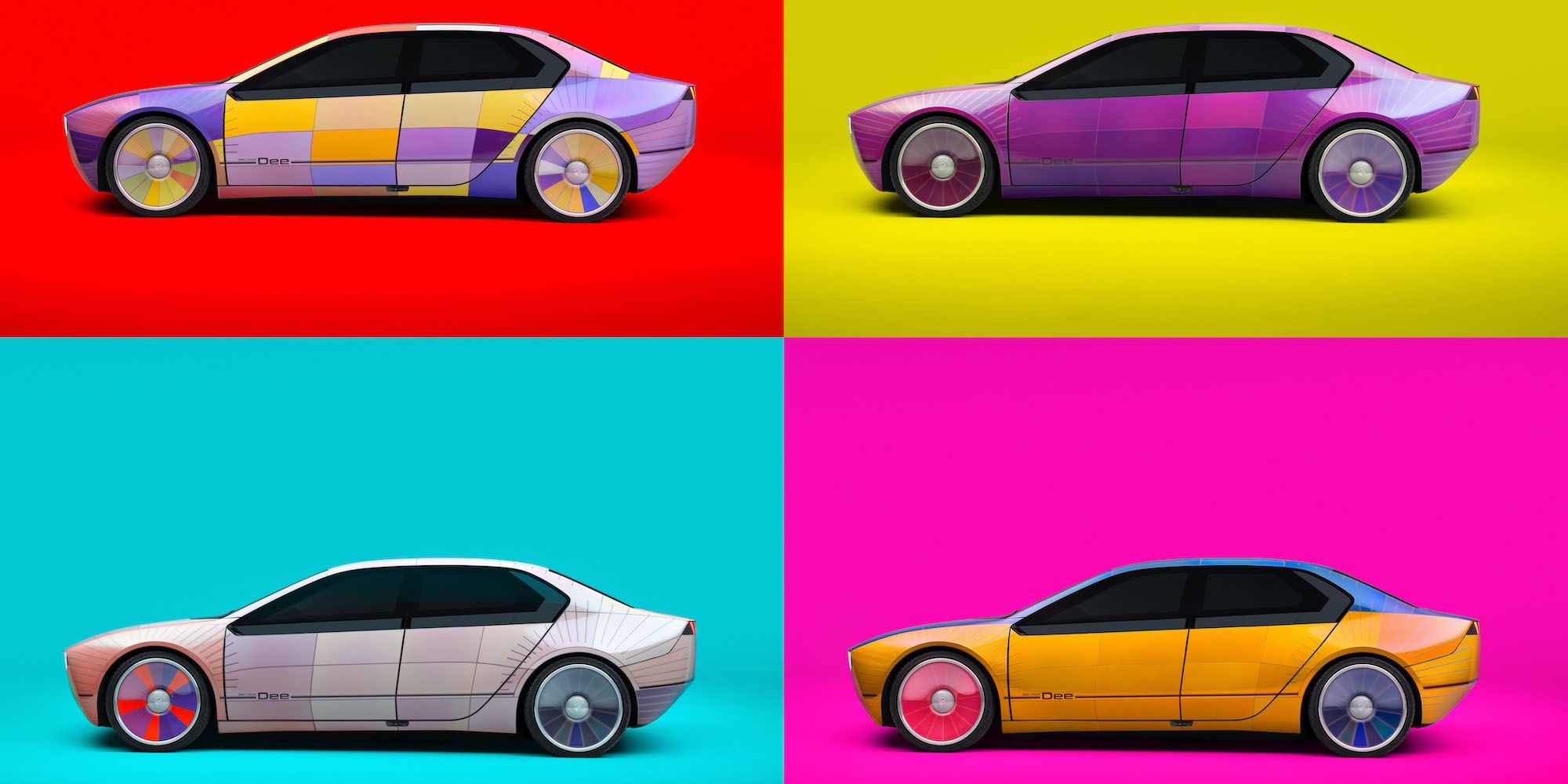 While BMW's entry at this year's CES can change colors like Volkswagen's ID.7 sedan, it takes things to the next level. The BMW i Vision Dee features a metaverse-themed design, AR/virtual reality (VR) characteristics, and more. BMW describes this concept as its "vision for the digital experience," and it can display up to 32 colors.
The sedan comes with several advancements in connected car technology, with the prototype capable of welcoming the driver with a blend of light and sound effects. BMW claims that the concept can also express certain emotions like joy and astonishment. The i Vision Dee may not see the light of day in its current concept configuration, but future BMW models, otherwise known as NEUE KLASSE, will contain many of these design elements.
Mercedes-Benz's Fast Charging Stations And Level 3 Vehicle Autonomy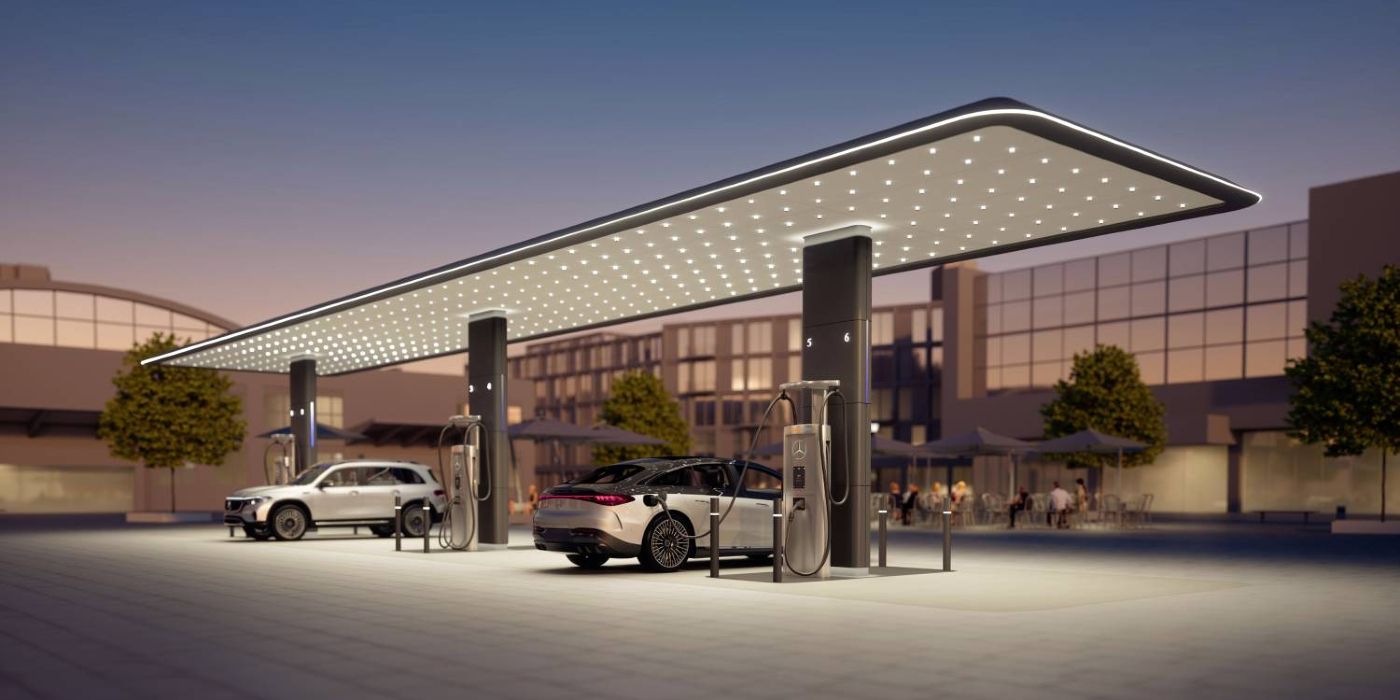 Mercedes-Benz brought several EV updates to CES this year, starting with a proposed deployment of high-powered charging stations across the globe, to two U.S. states (Nevada and California) getting Level 3 vehicle autonomy for Mercedes models. Working with EV charging station provider ChargePoint and solar energy operator MN8 Energy, Mercedes plans to invest more than €1 billion to establish a network of fast chargers to facilitate the widespread purchase and use of EVs.
Additionally, Mercedes EV drivers in the states of Nevada and California will soon experience level 3 of conditionally autonomous driving. In further vehicle autonomy news, Automatic Lane Change will be available for use in vehicles equipped with Level 2 driver assistance technologies. Of course, the system still requires driver supervision, and they may be nudged to make certain driving decisions.
EVgo and Amazon Collaborate To Introduce Voice-Enabled Charging And Payment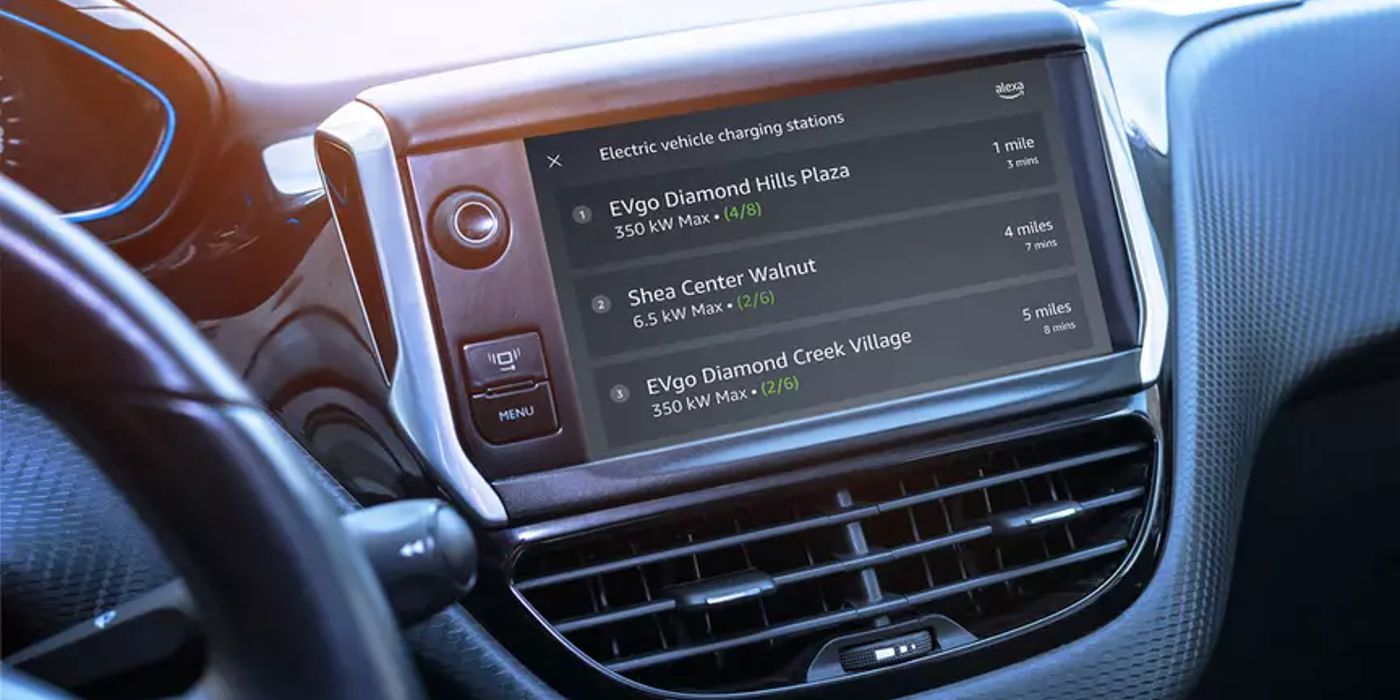 Aside from vehicles, there were some interesting charging-related developments. However, EVgo and Amazon's newly formed partnership takes makes it easier to find and pay for EV charging. Drivers will be able to locate and pay for charging using Alexa, Amazon's voice assistant. Alexa will help drivers locate EVgo charging stations using the PlugShare API that contains a detailed map of chargers. This AI-led functionality alongside Echo Auto should be available in select electric vehicles later this year.
Next: The Coolest Wearables of CES 2023
Source: EVgo