Based on the latest trailer alone, the Barbie movie is beating Christopher Nolan at his own game. Directed by Greta Gerwig and starring Margot Robbie as Barbie and Ryan Gosling as Ken, it's a kaleidoscopic nostalgia-filled adventure story that looks as far removed from Nolan's dramatic biopic Oppenheimer as possible. Oppenheimer, set to compete with Gerwig's film in July, stars Cillian Murphy as the father of the atomic bomb and features a star-studded cast including Emily Blunt, Matt Damon, and Robert Downey Jr. playing the historical figures around the special tribunal that determined whether he had been a spy in the aftermath of WWII.
Whereas Barbie is bursting with color and humor as its titular character travels from Barbieland to the real world, Oppenheimer is bursting with explosions and emotion as its lead struggles with the ramifications of his creation. At first glance, it seems like one doll's journey of self-discovering doesn't have anything to do with one man's searing indictment of character. However, based on everything we know about Barbie, from characters and storylines to themes and social commentary, Barbie is more of a Nolan movie than his latest big release.
Barbie Feels More Like A Christopher Nolan Movie Than Oppenheimer
To dismiss Barbie as a rom-com or nostalgia bait would be to discredit the meta-story that makes it like so many movies in Nolan's catalog. The movie is going the typical Nolan route of using multiple worlds to expand on themes of environment and identity in a story about blurred lines between reality and fantasy. These have been hallmarks of Nolan movies like Memento, Inception, and Tenet yet absent from Oppenheimer, which appears to be a straightforward drama devoid of the surreal calling cards that make a film distinctly Nolan-esque.RELATED: 6 Shocking Fan Theories That Change Christopher Nolan MoviesNolan hasn't done such a straightforward narrative since his Dark Knight trilogy, which by virtue of being based on a superhero with a toy line, still has more in common with Barbie than Oppenheimer. Guided by real events featuring real people, Nolan must work within confines that haven't existed in his previous works of fiction and may force him to take creative liberties in other unexpected areas. Barbie, by contrast, is under very little obligation to compartmentalize and can venture into the surreal and even the uncanny valley, without diminishing its plot or themes.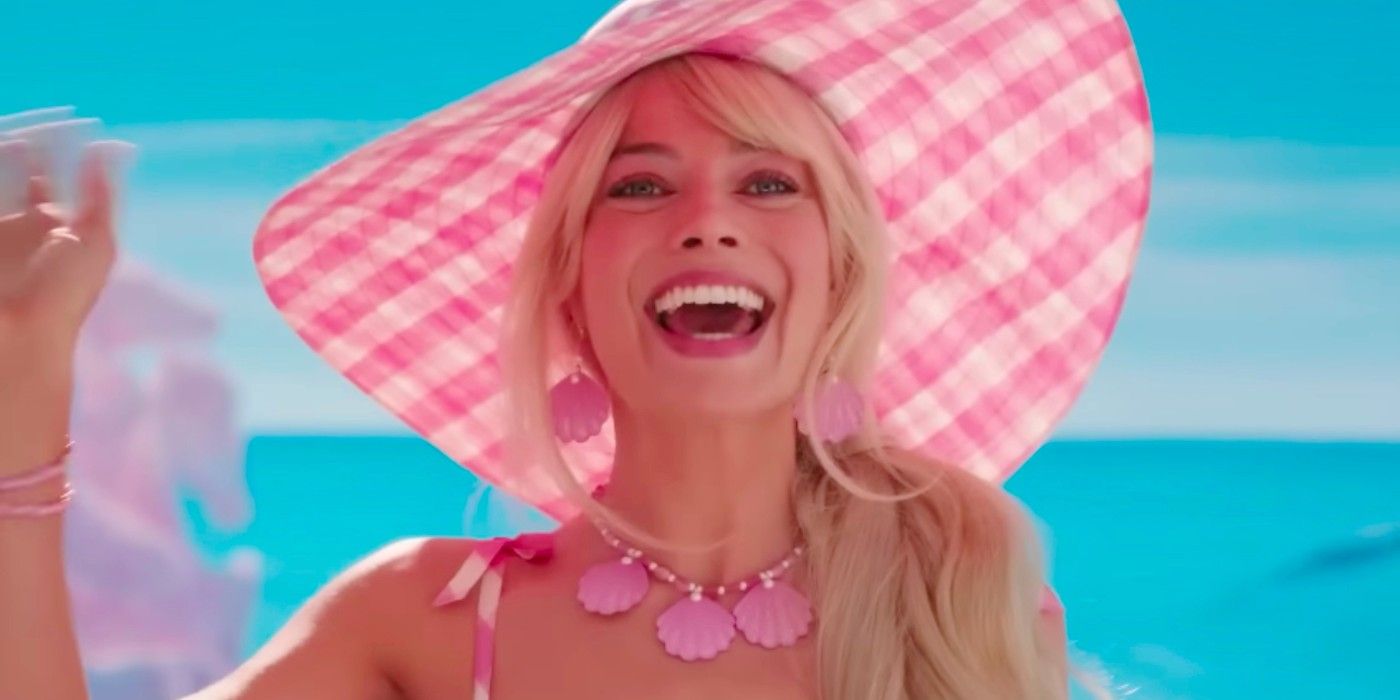 The Barbie brand has long been about subverting expectations; beyond the carefully styled exterior of the Mattel doll is a woman of many professions as an astronaut, a doctor, a marine biologist, a rockstar, and so many more. Barbie is a role model and represents a person with an aspirational lifestyle, yet has also been condemned as a harbinger of unrealistic standards. Barbie's meta-message about identity, superficiality, and authenticity by following a doll's self-exploration through traveling from her world to the "real world' is as thought-provoking as any of the quandaries present in Nolan's movies.
Furthermore, what's true for Barbie is real for her in her world, but as she soon discovers, it isn't the only world that exists, causing her to have an existential crisis that imbues the Barbie brand with more intellectualism than it gets credit for. Barbie the character has real goals, but Barbie the doll is fake, creating an interesting dichotomy between what's true and what's an illusion. These are as serious as any of the themes and questions in Nolan's films and could be one of the reasons Barbie beats Oppenheimer at the box office.