What are the best sitcoms of all time? Critics debate the point often and almost everyone has a favorite choice. From weird and wild animation to single-camera comedy about the mundanity of everyday life, there's certainly something out there for every type of viewer and IMDb may hold the answers to the question. The best sitcoms to watch right now can be found across a wide range of streaming platforms, which are always changing their libraries, so it's important to keep track of where everything is available.
Updated on January 7th, 2023 by Colin McCormick: Sitcoms have been a staple of television entertainment from the very beginning. And while they can sometimes be seen as more disposable shows, the best sitcoms rank among the most popular television series of all time. With plenty more of the top sitcoms, from modern hits to older classics, there are some other great titles to add to the list. And with so many streaming options, fans will have the best sitcoms to watch anytime.
Gravity Falls (2012–2016): 8.3
Available on Hulu and Disney+
This highly acclaimed mystery-comedy series aired on Disney Channel and Disney XD for two seasons between 2012 and 2016. Though it was aimed at older kids, it was definitely not just a kid's show.
RELATED: 10 TV Shows With The Most Satisfying Endings, According To Reddit
The series focuses on Dipper and his twin sister Mabel, who enjoy their summer vacation in Gravity Falls, Oregon, with their great uncle. There, they run a local tourist trap while uncovering the secrets behind the paranormal activity in town. Mixing warmth, wit, pop culture, and charm, the show received many positive reviews.
Brooklyn Nine-Nine (2013–2021): 8.4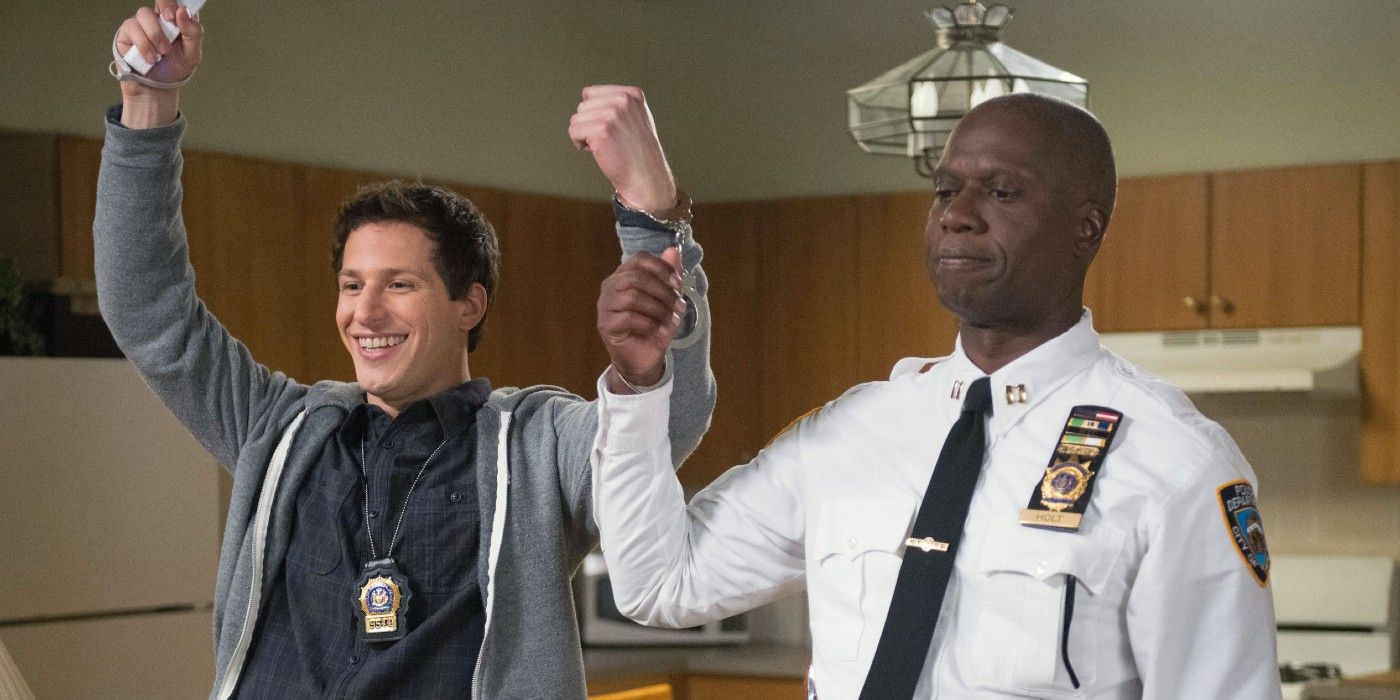 Available on Peacock Premium
Brooklyn Nine-Nine follows the exploits of a fictional NYPD precinct headed by a serious captain who must contend with the antics of his detectives, Andy Samberg's immature Jake Peralta in particular. The show received widespread acclaim and developed a devoted fan base for its likable characters and the chemistry between the talented cast. However, being considered by fans as one of the best sitcoms of all time still did not result in the smoothest ride for the series' production.
Originally canceled after five seasons, the beloved Fox series found a new home at NBC, which continued the series for several more years before ending in the eighth season.
All In The Family (1971-1979): 8.4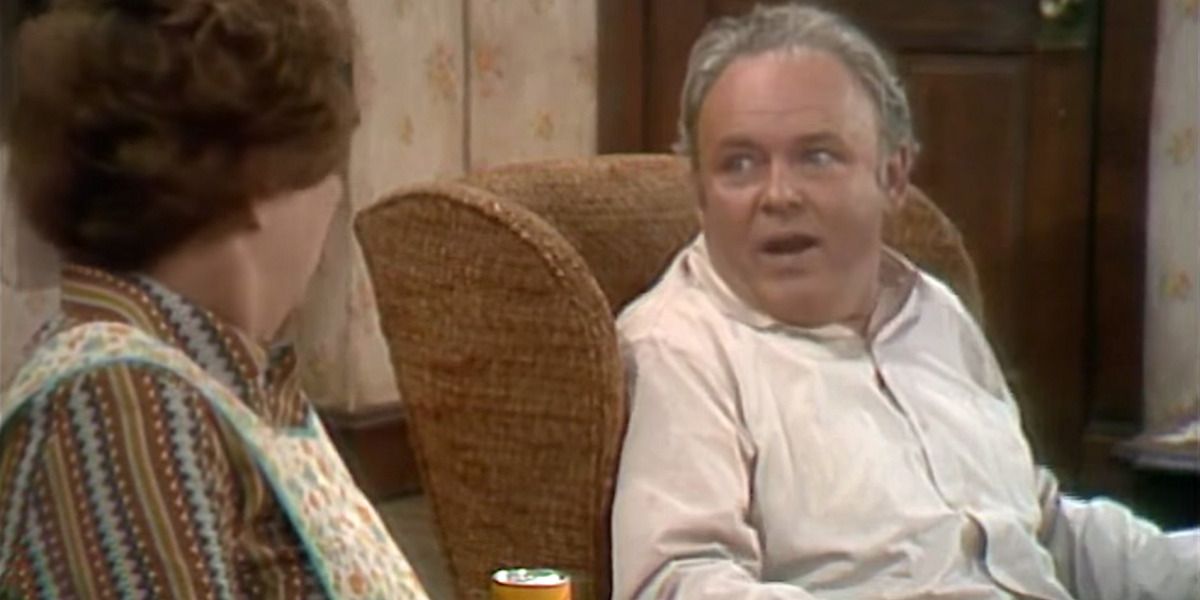 All in the Family is one of the many legendary shows brought to life by television titan Norman Lear. The show focused on Archie Bunker, an ultra-conservative man who complained about the changing world around him as he became increasingly out of touch.
Fans might be shocked to re-watch the series now and witness the bigotry of a sitcom protagonist like this. However, the show used Archie and his politically incorrect humor to touch on subjects like racism and homophobia when few shows would.
M*A*S*H (1972-1983): 8.4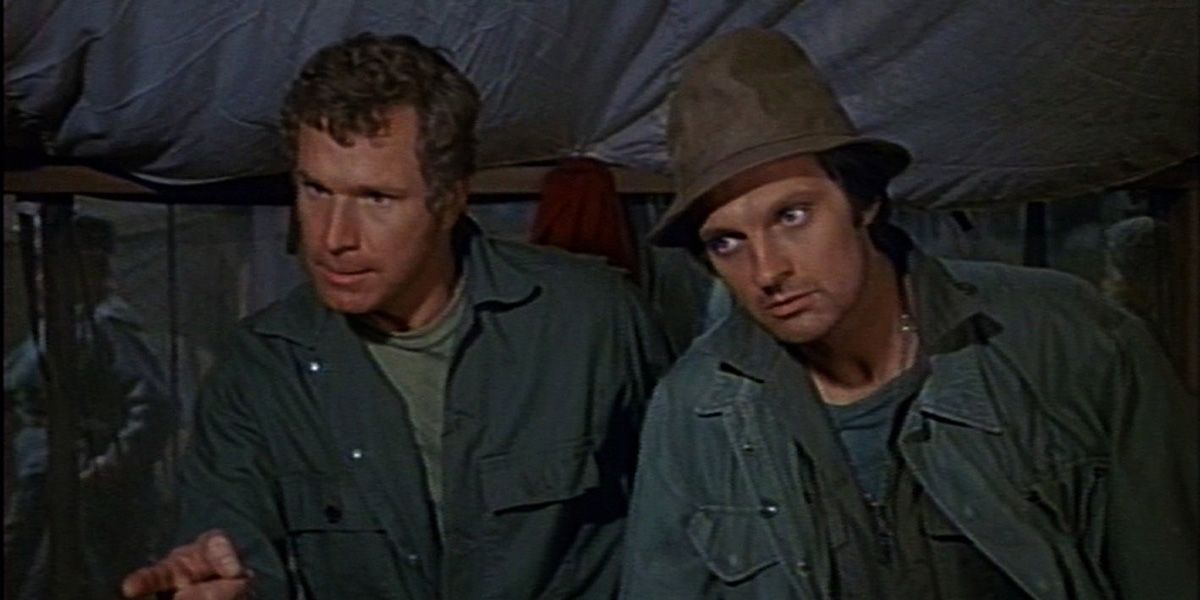 There are not too many series that could be set in a war and still provide big laughs for several seasons. But that is exactly what M*A*S*H did as it focused on the wild and odd medical officers working at an American military base during the Korean War.
RELATED: 10 TV Shows That Have Handled Major Cast Changes The Best, According To Reddit
The famous joke related to the show's success is that it ran longer than the actual war it was depicting. While the show always remembered to deliver laughs and silly scenarios, it also tackled heavier subject matter.
Veep (2012-2019): 8.4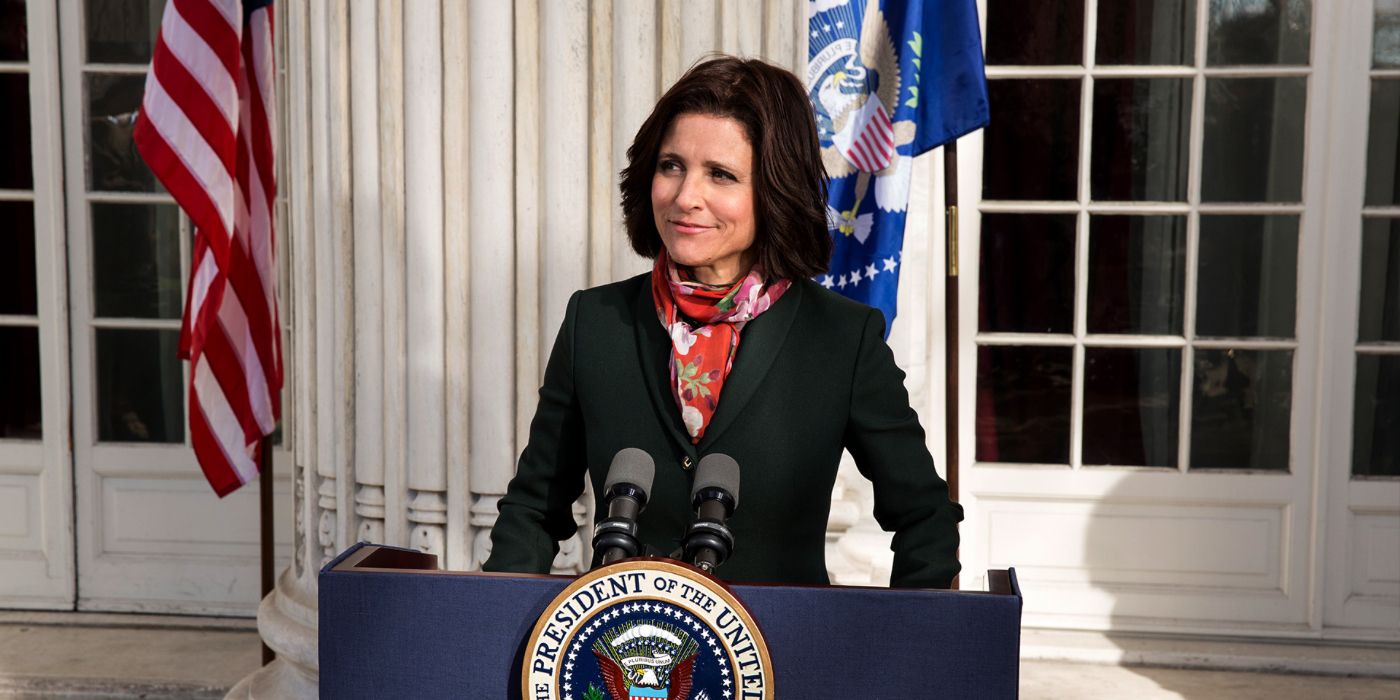 While Julia Louis-Dreyfus was already a sitcom legend with Seinfeld, she scored another huge hit with Veep. She plays Selina Meyers, the perpetually frustrated Vice President of the United States struggling with her dysfunctional staff to become a bigger player in Washington.
As one of the best HBO comedy series, Veep was a terrific political satire filled with eccentric characters. Louis-Dreyfus gave a powerhouse performance in the lead role, making Selina a hilarious and despicable politician all at once.
Scrubs (2001-2010): 8.4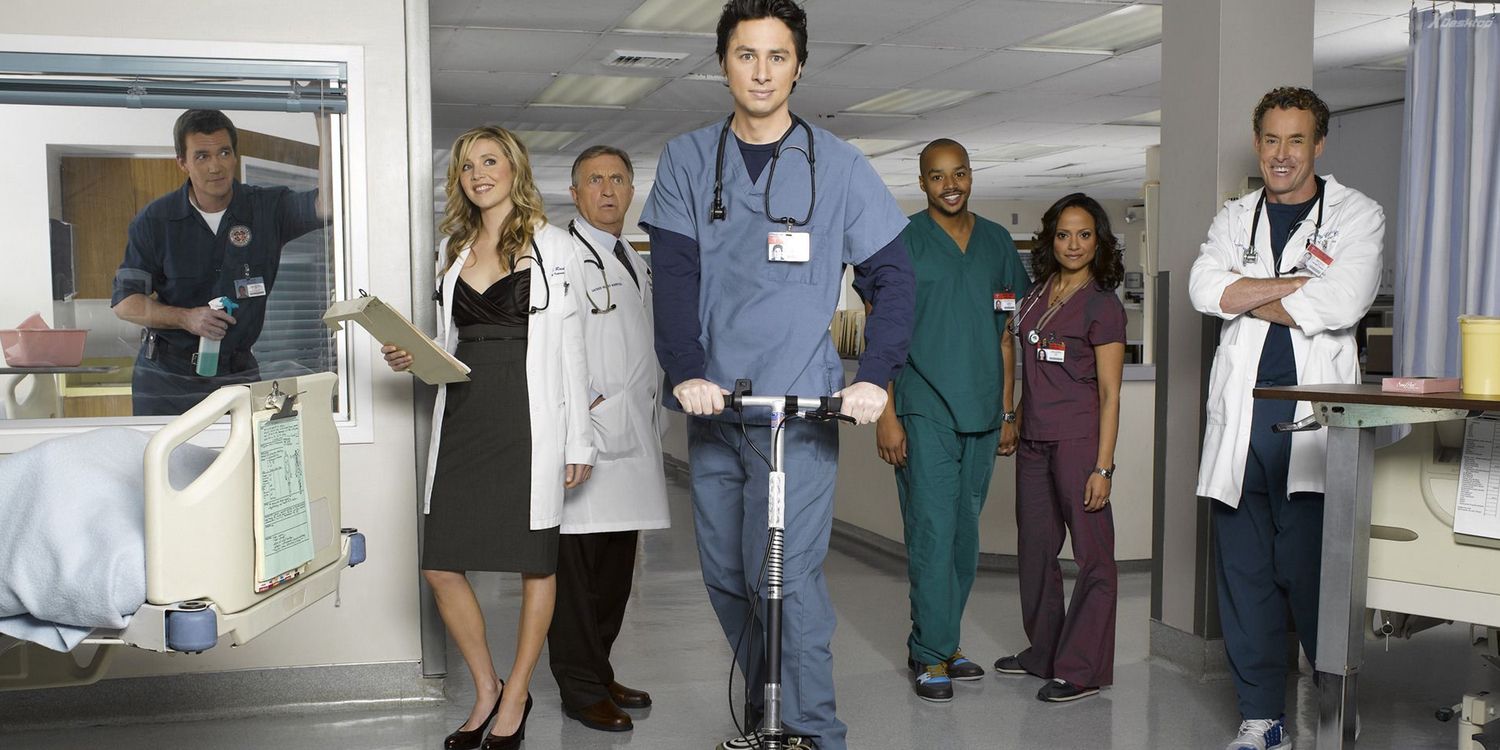 While there are some fans who feel Scrubs shares a lot with medical dramas like The Resident, it was also a very funny and quirky show. Taking place in Sacred Heart Hospital, the show followed the various staff members working there while narrated by intern J.D. as he observed the strange and sometimes tragic world they worked in.
The show has an imaginative spirit, always willing to be absurd and ridiculous. This mixed with the moments of sadness surprisingly well.
The Dick Van Dyke Show (1961-1966): 8.4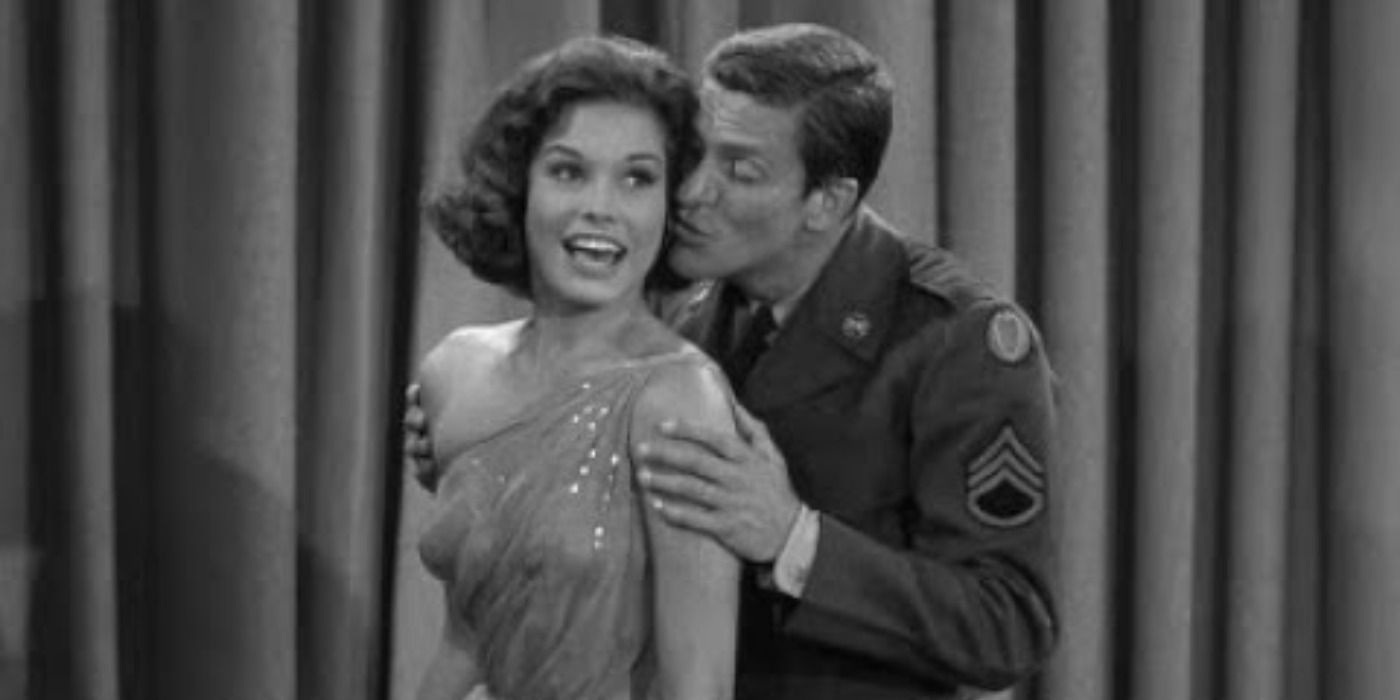 Available on fuboTv, Peacock, Peacock Premium, Tubi, Redbox, Crackle, Pluto TV
Created by television legend Carl Reiner, The Dick Van Dyke Show is one of the most influential sitcoms of all time. Dick Van Dyke stars as a television writer balancing his work and his life at home.
Along with establishing Van Dyke as a television star, it also served as the breakout role for Mary Tyler Moore who played his loving wife. The show mixed the comedy of domestic and professional life to great effect and many shows would follow in its footsteps.
The Larry Sanders Show (1992-1998): 8.5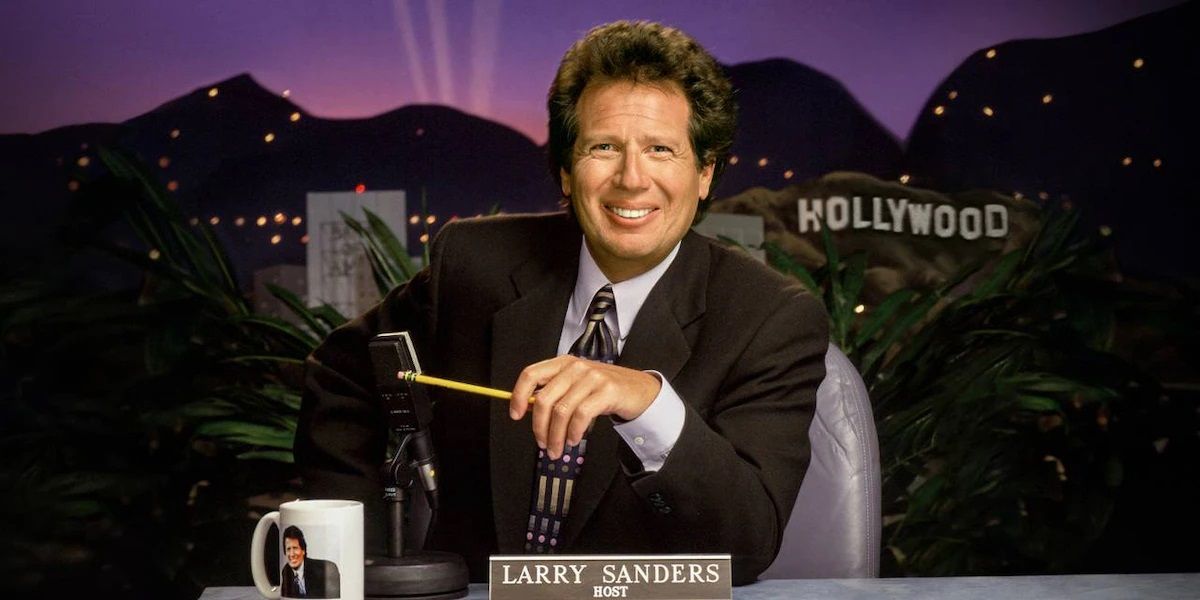 It seems that audiences love shows about the making of a show and The Larry Sanders Show is one of the best. Garry Shandling stars as the titular late-night host who deals with show business and the behind-the-scenes drama of his job.
Though its legacy might not be as well-known as some other series, its influence cannot be overstated. It helped usher in a new era with no studio audience, a single-camera approach, and imperfect characters. It also used its many celebrity guests in hilarious ways.
I Love Lucy (1951-1957): 8.5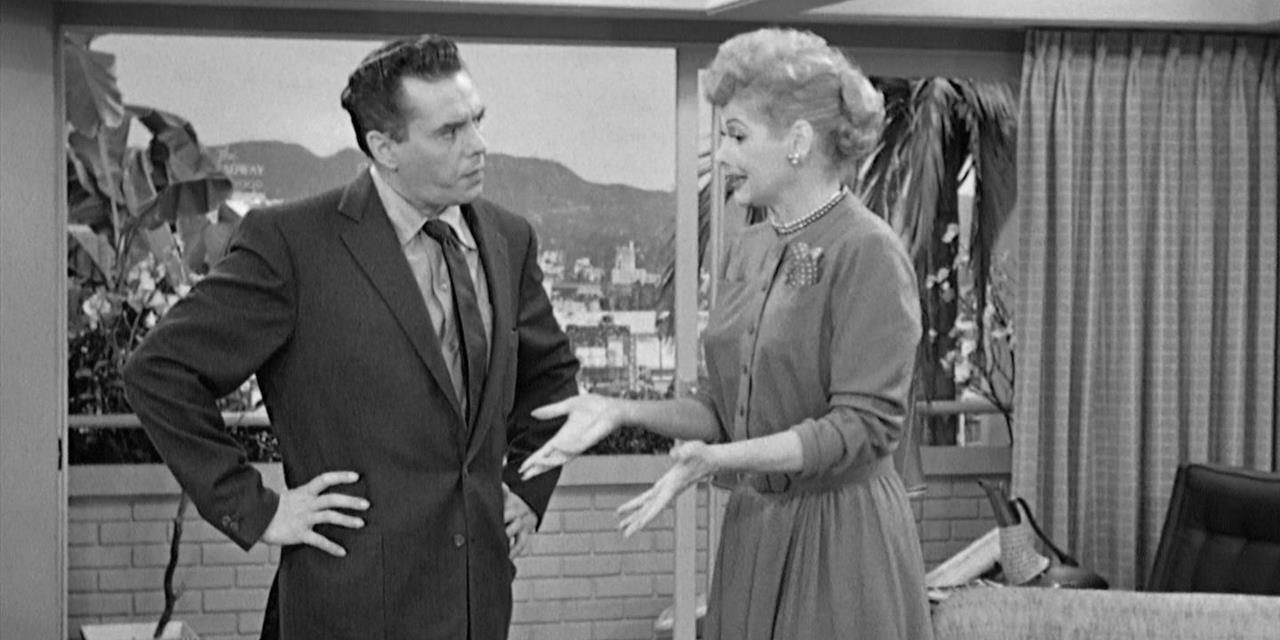 Available on Hulu and Paramount+
When thinking of the biggest icons in sitcom history, it is impossible to forget about Lucille Ball. The television legend might have had countless shows throughout her career, but I Love Lucy is certainly her most famous and popular.
Ball stars alongside her real-life partner at the time, Desi Arnaz, but she gets the spotlight as the fun-loving and eccentric wife who always finds herself in ridiculous scenarios. The show helped change sitcoms in its time while delivering huge laughs.
Derry Girls (2018-2022): 8.5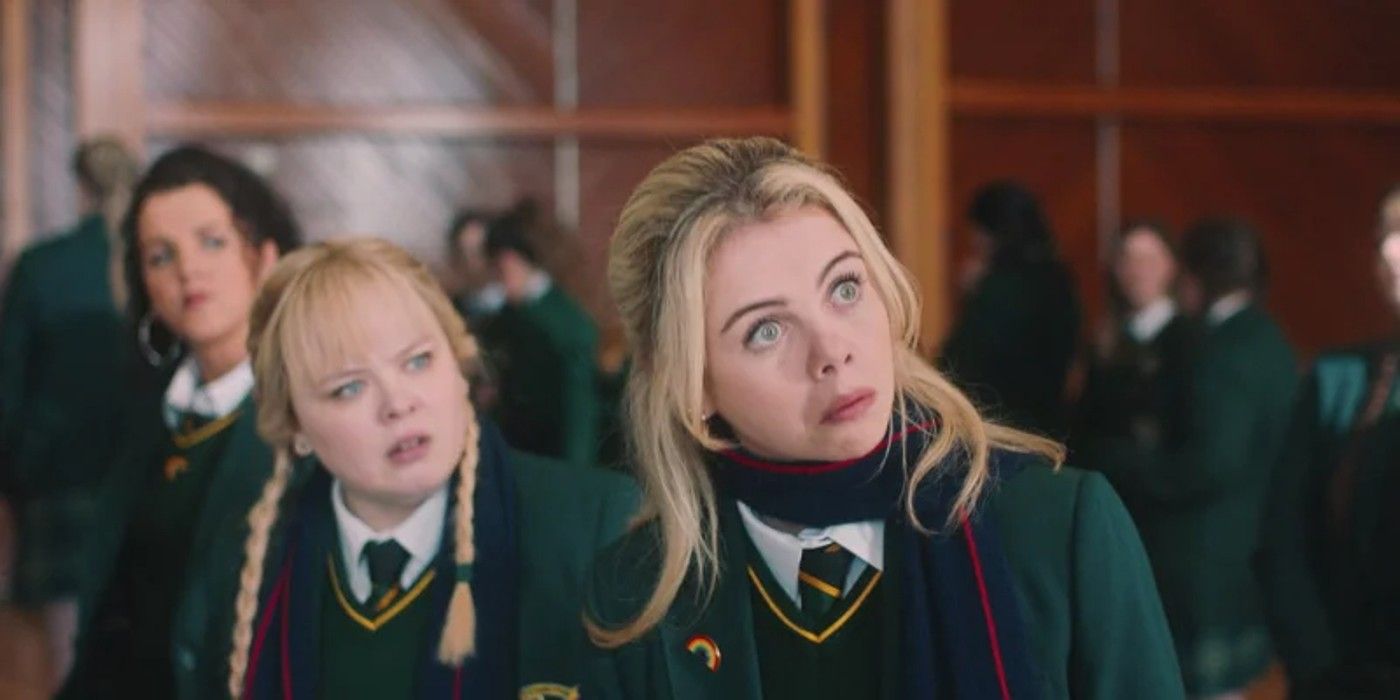 Available on Netflix and Netflix Basic
Though it has just ended following its third season, Derry Girls managed to gain a lot of popularity in a short time. The 90s-set series follows a group of female friends (and their one overlooked male friend) living in a small Irish town and attending a Catholic school.
RELATED: 10 Best Derry Girls Episodes So Far, Ranked (According To IMDb)
Though the show deals with the tension in Ireland at the time as well as the hardships of these girls' lives, it is also hilarious with lovable characters, wild misadventures, and an undeniable Irish charm.
Modern Family (2009-2020): 8.5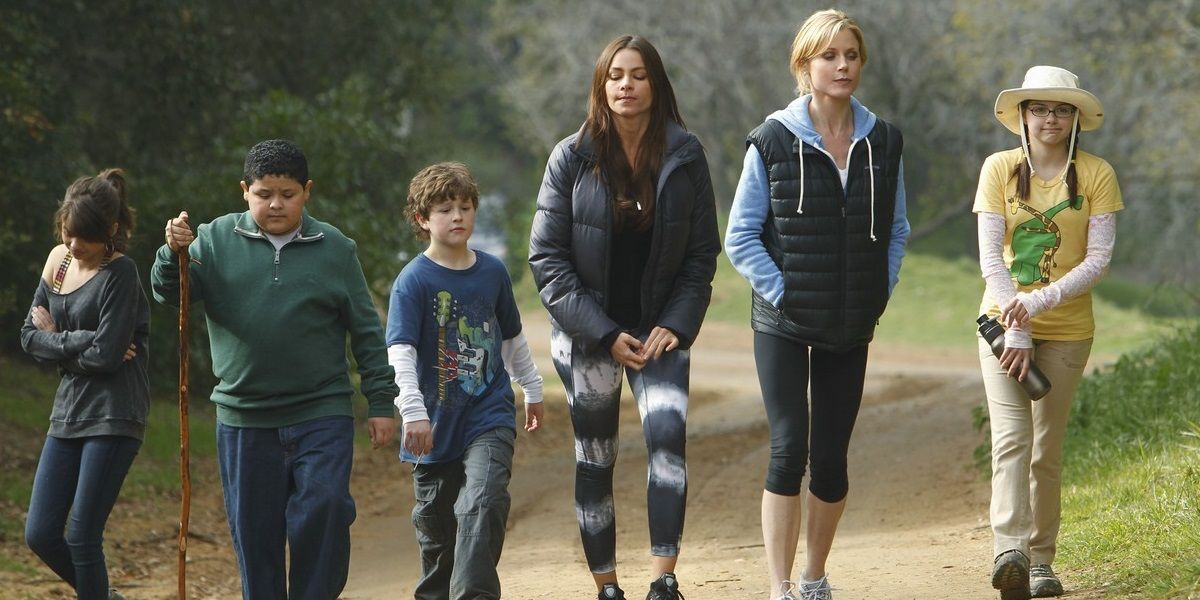 Available on Hulu and Peacock Premium
The family dynamic has always been a strong part of sitcom history and Modern Family proves that approach is still going strong. The series takes a look at three separate units within the same family, offering different glimpses of what makes a family.
From the fun twist in the pilot episode, Modern Family was a clever and hilarious new take on a familiar format. With standout characters like the child-like family man Phil to the intense and loving Gloria, fans fell in love with this extended family over eleven seasons.
Futurama (1999-): 8.5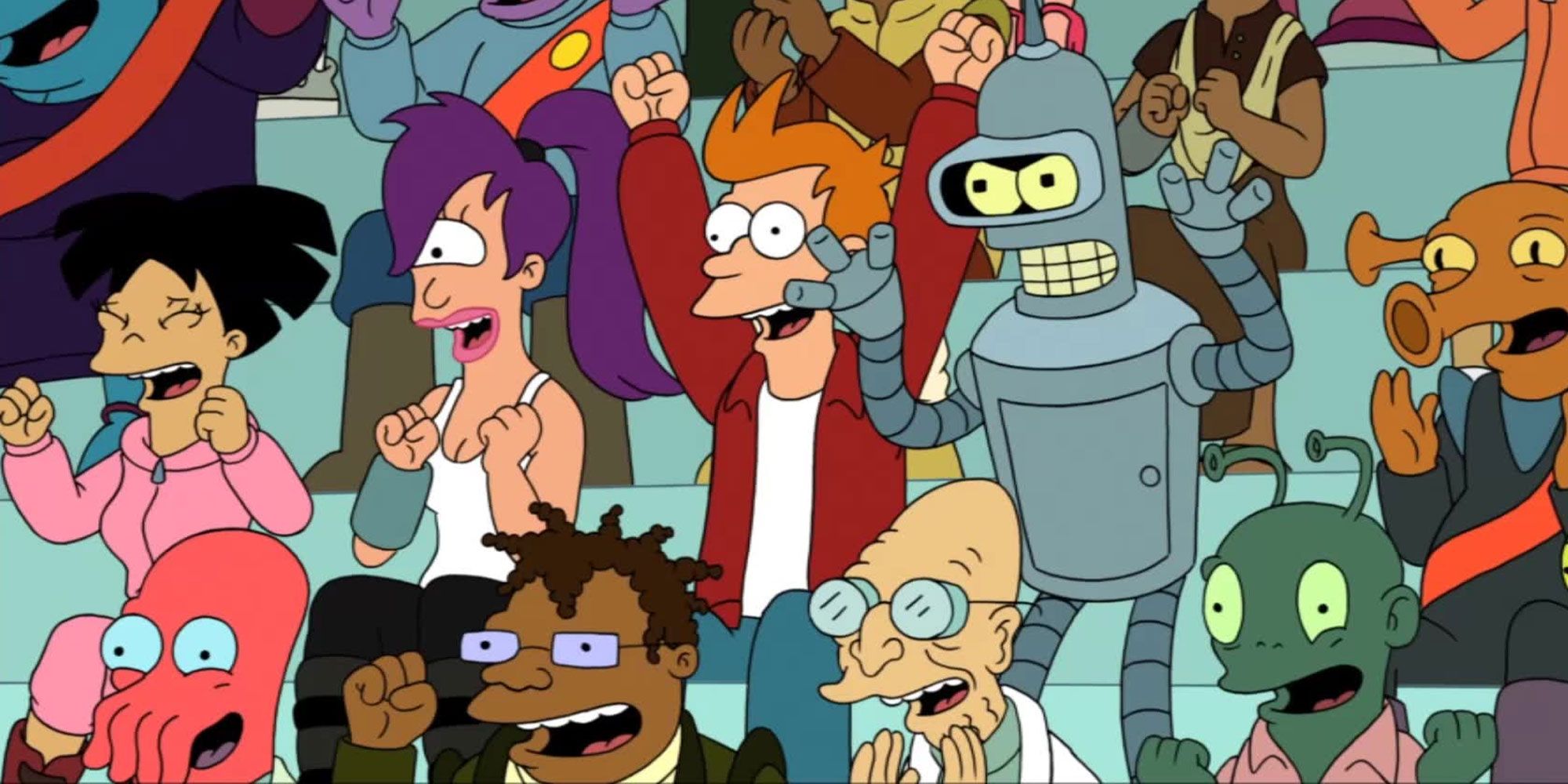 From the brilliant minds that created The Simpsons, Futurama took fans into the 30th century with plenty of laughs and colorful characters. The story follows Philip J. Fry, a pizza boy from 1999 who is accidentally frozen and wakes up 1000 years later.
The show offered wall-to-wall jokes, exploring the strange and hilarious world of the future as well as new planets and creatures. Yet it also matched the humor with some truly heartbreaking and emotional moments fans won't soon forget.
Silicon Valley (2014-2019): 8.5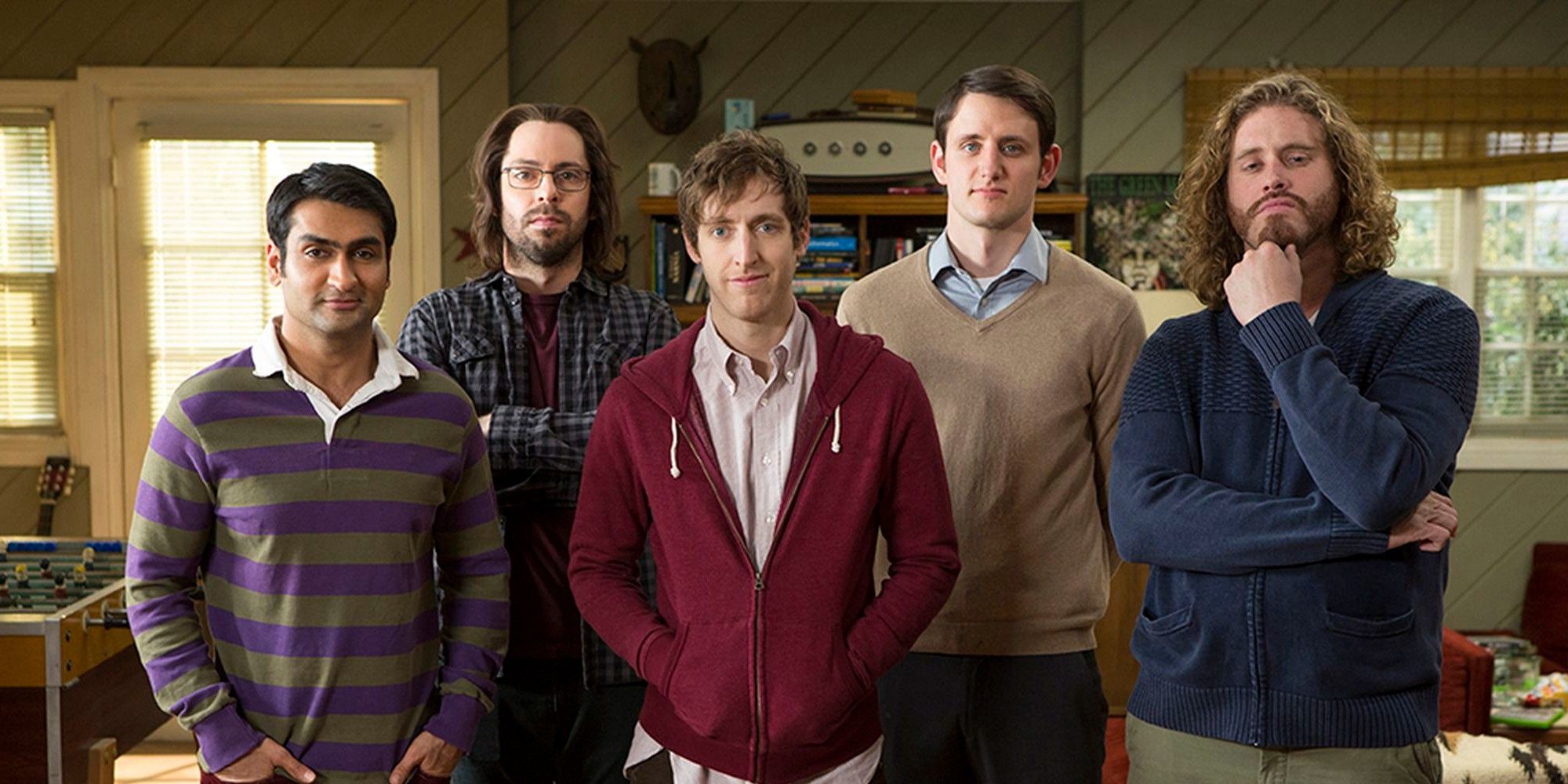 Available on HBO Max and Spectrum on Demand
It seems like the tech world of startups was ripe for satire and Silicon Valley brilliantly skewered this world and its figures. The sitcom follows a group of young tech entrepreneurs who struggle to stay afloat in the high-pressure world with things constantly going wrong.
The series was elevated by some truly intelligent writing that crafted big laughs, interesting story developments, and more than a few surprises. And the terrific ensemble kept delivering laughs for six acclaimed seasons.
The Office (2001–2003): 8.5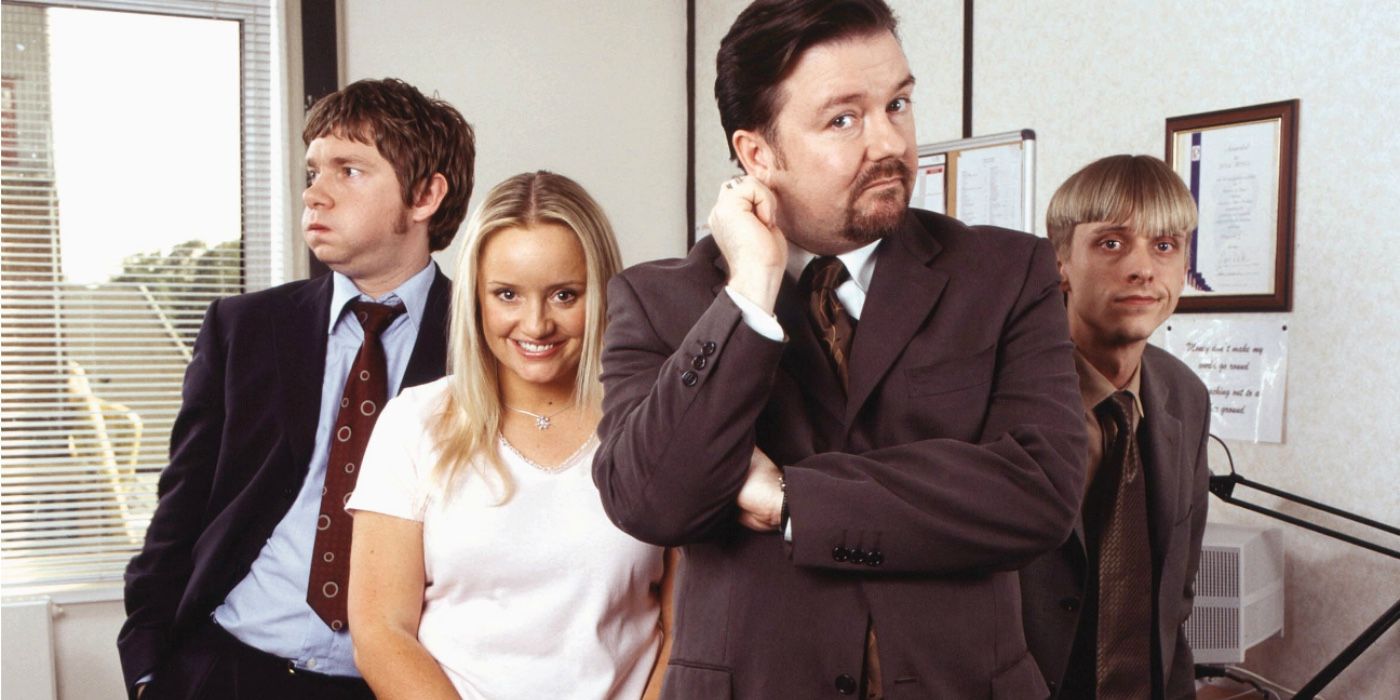 Available on Hulu and Brit Box
Created, written, and directed by Ricky Gervais and Stephen Merchant, with Gervais starring in the lead role also, this hit UK series only lasted for two seasons but made a huge impact, propelling Gervais in particular into stardom and eventually being remade into the beloved US version.
Following the employees of a dreary office for a paper company, The Office became well-known for its cringe style of comedy, homing in on the most awkward aspects of workplace interactions and finding a lot of relatable comedy in the process.
The IT Crowd (2006-2013): 8.5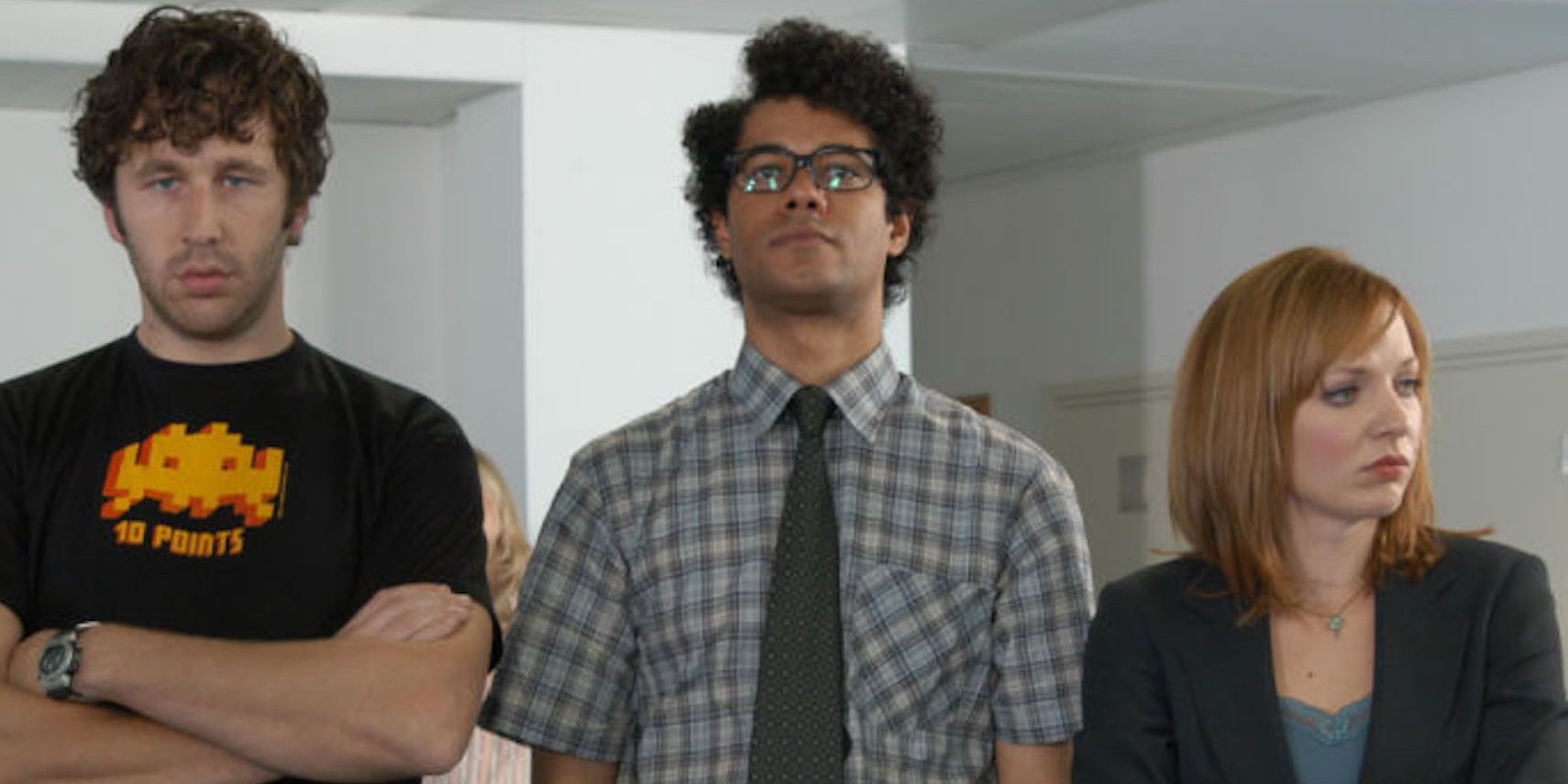 Available on Netflix and Netflix Basic
Another British series, The IT Crowd followed the three-person tech support office squatting in the basement of a larger company, the nerdy misfits being comprised of two traditional computer geeks and their largely computer-illiterate manager.
RELATED: 10 TV Shows That Never Made It To Air
The relatively small core group of the show was often joined by equally talented supporting characters, but the simplicity of the setup allowed the main trio of actors to really shine, particularly Richard Ayoade as the exceptionally dorky Maurice Moss, a character who would prove to be an interesting precursor to the socially awkward Dr. Sheldon Cooper on The Big Bang Theory.
Cobra Kai (2018– ): 8.5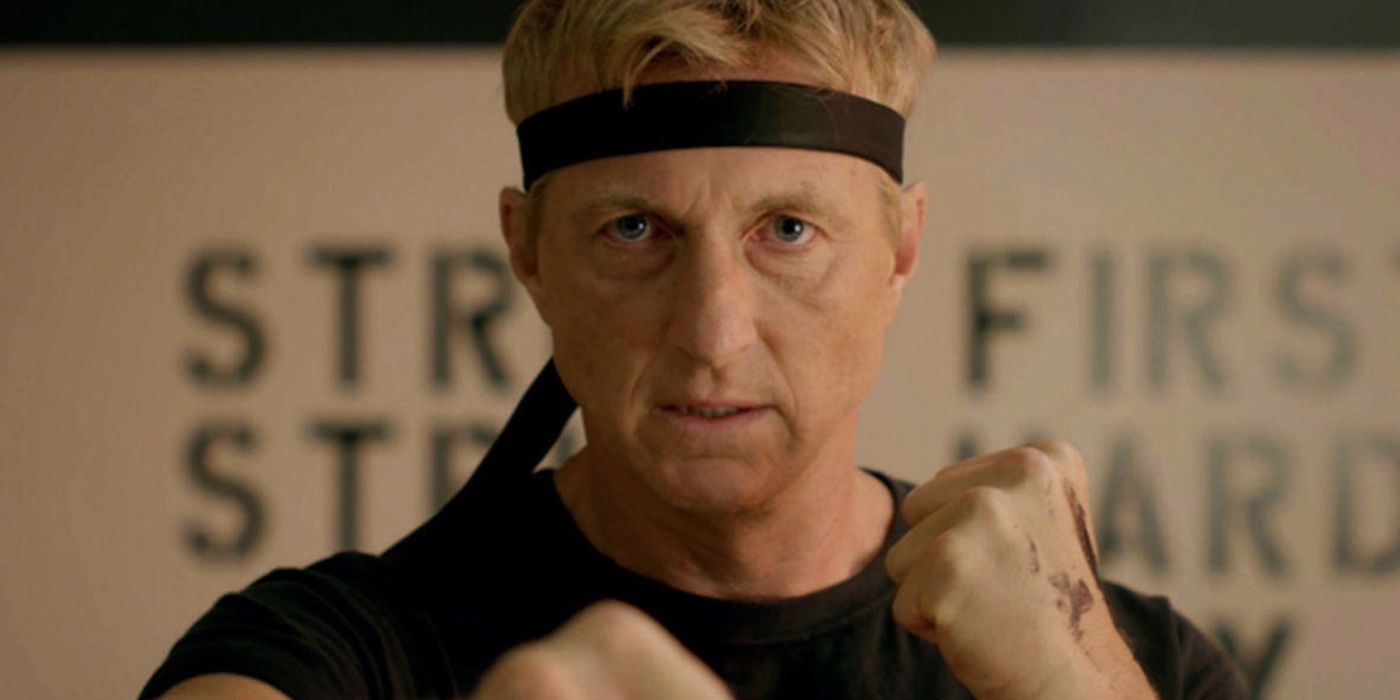 Available on Netflix and Netflix Basic
There have been several great TV show based on movies, but few expected The Karate Kid movies would make for such a good series. Cobra Kai continues the story 34 years after the events of the original. In it, Johnny Lawrence decides to open the Cobra Kai dojo back up, which causes his former rivalry with Daniel LaRusso to reignite.
The YouTube Premium show has been widely praised for its fleshed-out characters and for reviving the excitement of the original movies. Four seasons have been aired, and a fifth is on the way.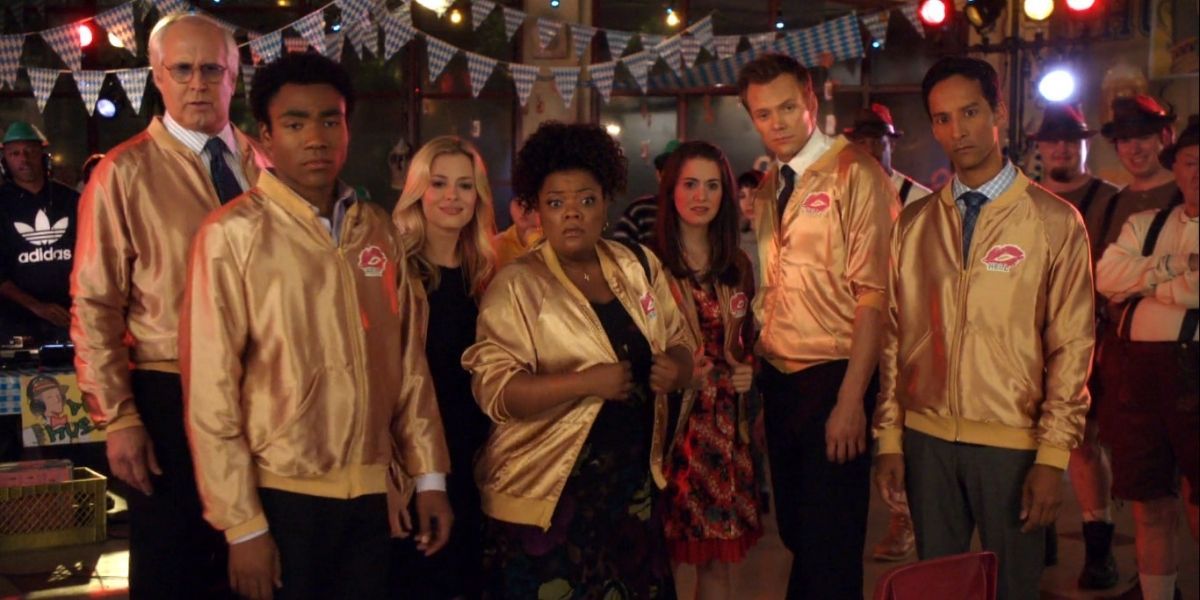 Available on Netflix, Netflix Basic, and Hulu
Before finding even greater success with the animated comedy show Rick and Morty, co-creator Dan Harmon made a name for himself with sitcom fans with the highly self-referential series Community.
Set in a fictional community college, the series followed the education of a close-knit study group made up of lovably eclectic characters led by an unscrupulous former lawyer who's often more of a conman. Community became known for both its high-concept genre parody episodes as well as its focus on meta-humor. And after a long wait, the upcoming Community movie will answer all the questions fans were left with.
What We Do In The Shadows (2019-): 8.6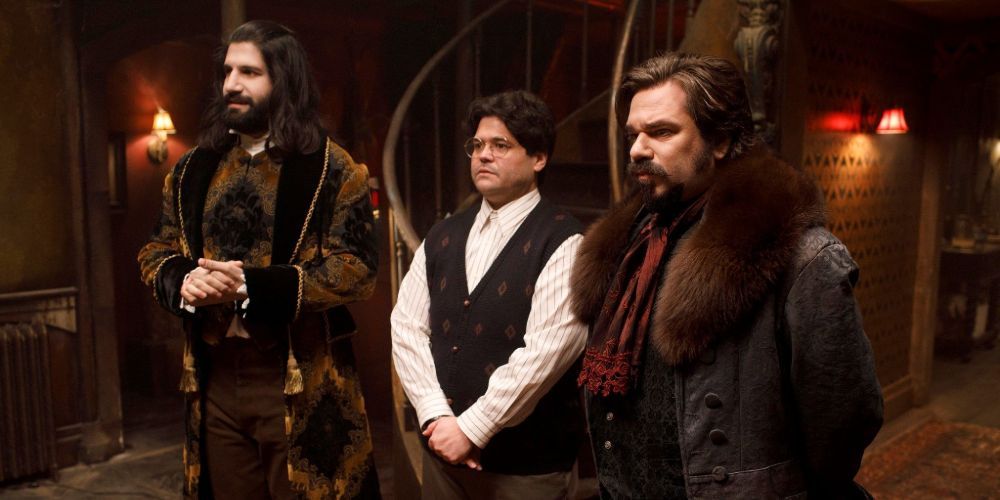 It is surprising that one of the best vampire TV shows is also one of the funniest shows on television right now. What We Do in the Shadows is based on the movie of the same name which centers around a documentary being made about a group of vampires living together in Staten Island.
The show has a lot of fun with vampire and monster lore, finding fun new ways to explore familiar ideas. But the relationships between the characters are even more interesting with their love for each other, their petty disputes, and their misadventures making for some of the funniest moments.
Flight Of The Conchords (2007-2009): 8.6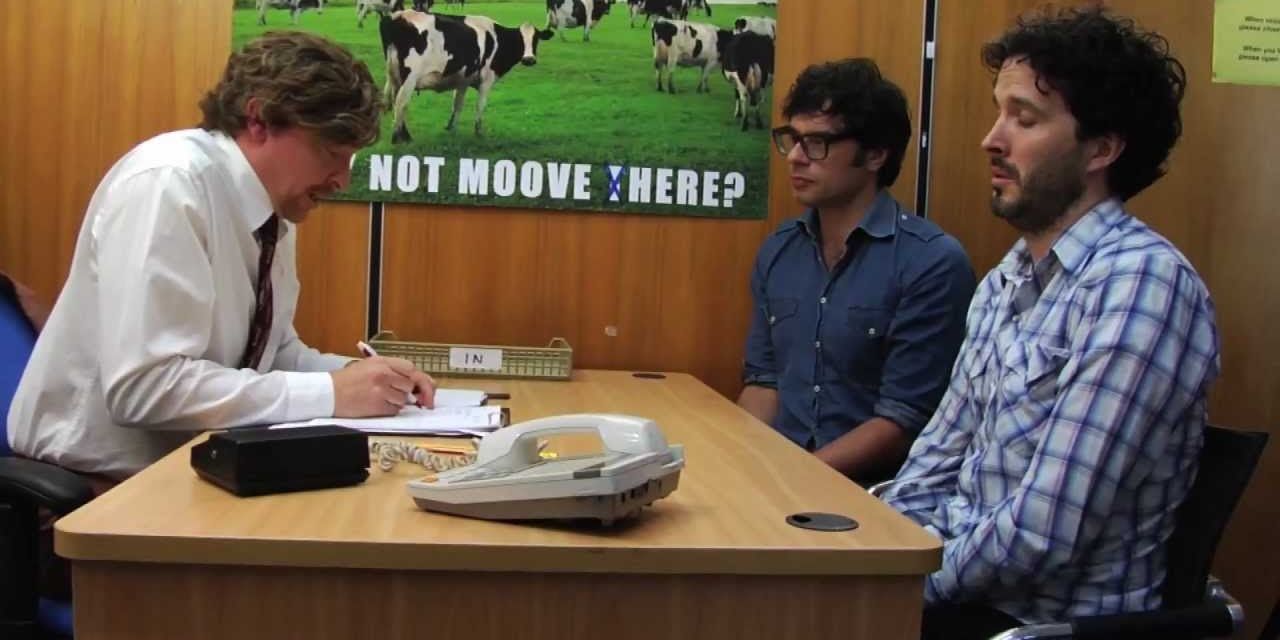 Available on HBO Max and Spectrum on Demand
What is better than mixing in a few songs with the comedy of a sitcom? This is what fans got when watching Flight of the Conchords, an HBO sitcom about two naive New Zealanders trying to make it in New York City as a folk band.
RELATED: The 10 Best HBO Comedy Shows Of All Time, According To Ranker
Jemaine Clement and Bret McKenzie play fictional versions of themselves, bringing a hilariously dry and quirky sense of humor. But perhaps the best aspect of the show is the musical numbers where the duo's parody songs are incorporated into the show in some hugely entertaining ways.
Coupling (2000-2004): 8.6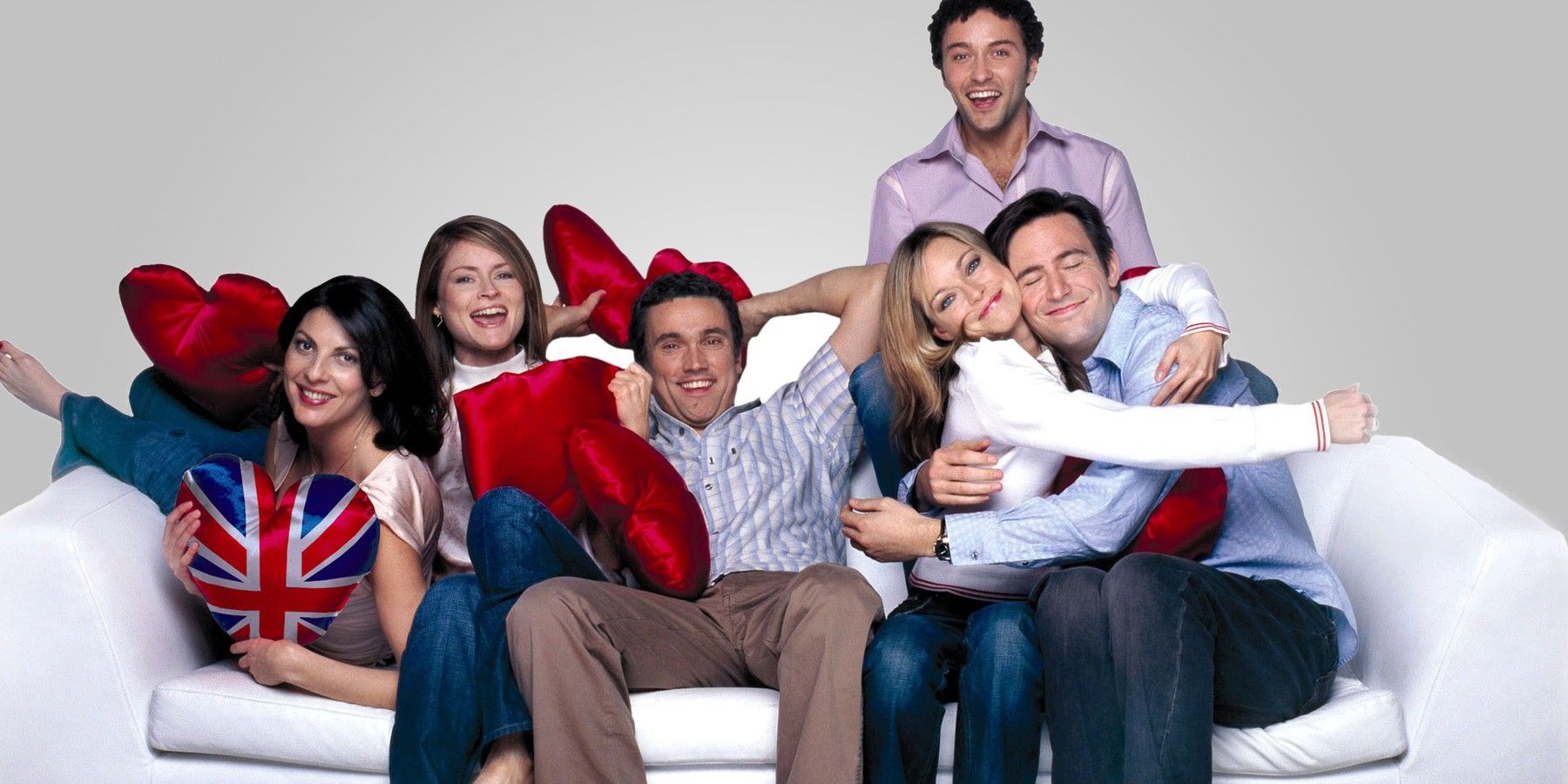 Available on The Roku Channel
While American audiences had Friends, the British series Coupling delivered a similar type of sitcom to viewers on the other side. The series followed six best friends as they navigated various obstacles in their never-ending quest to find love.
While the premise does not jump out as anything very original, much like Friends, it is the characters that make it special. Seeing these characters go through the funny and relatable struggles of dating life made it a classic that some viewers might not have caught up with.