Sadie Sink has the perfect memento from Stranger Things season 4. Sink's time on Stranger Things started in 2017 with season 2, seeing her character Max become part of the core kids' group and eventually a major player. Max gained even more popularity after Stranger Things season 4, which saw her take the spotlight as one of the villainous Vecna's (Jamie Campbell Bower) main targets. Though her fate is unknown heading into season 5, Max is expected to return in the show's final season, which Sink has previously described as emotional.
In British Vogue's 2023 Hollywood Portfolio, Sink reveals that she couldn't resist taking home one key prop used heavily by her character in Stranger Things season 4. The actor states she asked to keep Max's Walkman when filming wrapped, allowing her to hold onto a cherished item that saved her character's life in the show's most recent installment. For Max, the Walkman served as both a literal lifeline and a comfort object while she underwent difficult and isolating times, making it a fitting souvenir for Sink. See the actor's comments about keeping the prop below:
"I've never stolen anything from set but I politely begged to take home the Walkman my character Max uses in season four of Stranger Things."
Related: Sadie Sink's Max & Lucas Comments Tease A Stranger Things Season 5 Reunion
Why Music Is So Important In Stranger Things
Max's Walkman was an essential object in Stranger Things season 4 because it gave her the ability to escape – literally and figuratively – her circumstances with the help of her favorite song, "Running Up That Hill," by Kate Bush. This season 4 storyline continued a trend in the series of music providing comfort to the characters, starting with Will's (Noah Schnapp) memory of The Clash's "Should I Stay Or Should I Go" in season 1 while he was stuck in the Upside Down. Across each season of Stranger Things, classic musical numbers from the 1980s serve as the core soundtrack as well as the preferred tracks of the actual characters.
There are several reasons for Stranger Things' use of music, primarily the show's commitment to creating a nostalgic experience with its 1980s-inspired world. The '80s chart-toppers also make the characters more relatable since the love for music spans generations. In addition, the tracks used for each scene are carefully chosen, providing symbolism for the characters' journeys and setting the tone and mood for the show as a whole, making music essential to the fabric of Stranger Things.
What Sadie Sink Has Said About Max Coming Back In Season 5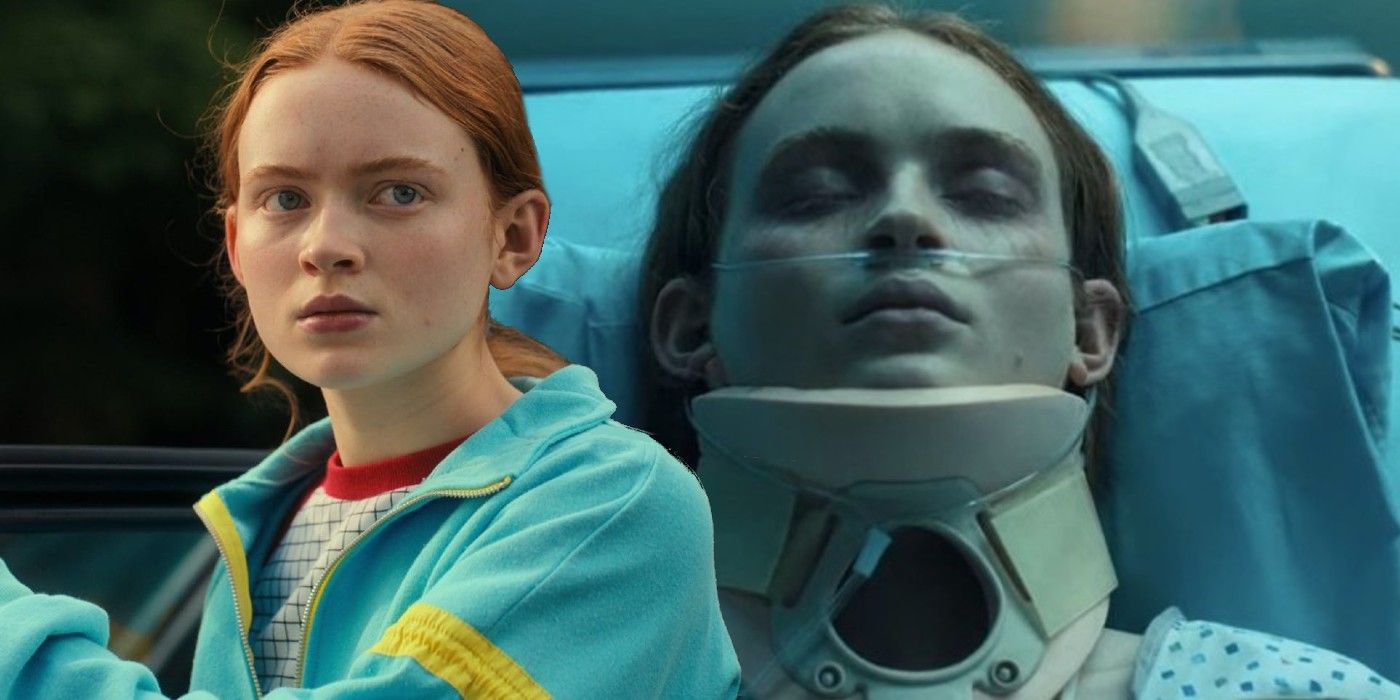 Sadly, Max's love of music couldn't save her from Vecna's curse and went into a coma in Stranger Things season 4. While the character is still alive, her fate was left extremely unclear for the show's future, and Sink herself has stated that she knows nothing yet beyond the fact that Max is not dead, and there must be a reason for it. Hopefully, that reason will be made clear early on in Stranger Things season 5 and Max will return as a series regular with her Walkman by her side, though nothing is certain until the show's final installment eventually premieres.
More: Max's Stranger Things 5 Return Might Be Faster Than You Think
Source: British Vogue