Arrow star Stephen Amell opens up about his Arrowverse return in The Flash season 9 in a new video. It's the end of an era for the Arrowverse as The CW is getting ready to finish one of its longest-running series. After starring as Barry Allen for nearly a decade, Grant Gustin is suiting up as The Flash for one more season, with The CW having greenlit The Flash season 9 in 2022 before revealing that it would be the last one for the Arrowverse drama. The DC TV drama will be back for 13 episodes, making it the shortest season yet for the series, but before The Flash finishes its run, the Arrowverse show is going out with a bang.
Amell will return as the Green Arrow in The Flash season 9, marking the first time since the Arrow series finale in 2020 he has been seen in the franchise. The Arrowverse veteran will appear in episode 9 of The Flash season 9, which is being filmed right now in Vancouver, Canada. Following the big announcement, Amell shared a video on Instagram about returning to The Flash season 9. While he wouldn't disclose how Oliver is coming back, Amell stressed how thrilled and honored he is to return to the franchise one more time. Check out his full statement below:
Oh, hey there. Uh, yeah, uh-huh. I'm coming back for the ninth and final season of The Flash. Why? Doesn't matter. How? Doesn't matter. Greg Berlanti called me up, and he said, 'The Flash is ending. Would you like to…' and I said, 'Yes! You don't even have to finish your sentence.' I have always, always loved coming over — as Oliver Queen, Green Arrow, Spectre, a Nazi, the Flash, you name it — to The Flash. I love the cast. I love the crew. So, for Greg Berlanti, thank you. For Eric Wallace, thank you. For Grant [Gustin] and Candice [Patton] and Danielle [Panabaker], who's directing, and the rest of the cast, thank you for having me. Don't ask me any more f—–g questions about it. Just tune in when it airs later this year.
RELATED: Will Godspeed & Zoom's Team-Up Finally Happen In The Flash Season 9?
Who Else From The Arrowverse Is Returning In The Flash Season 9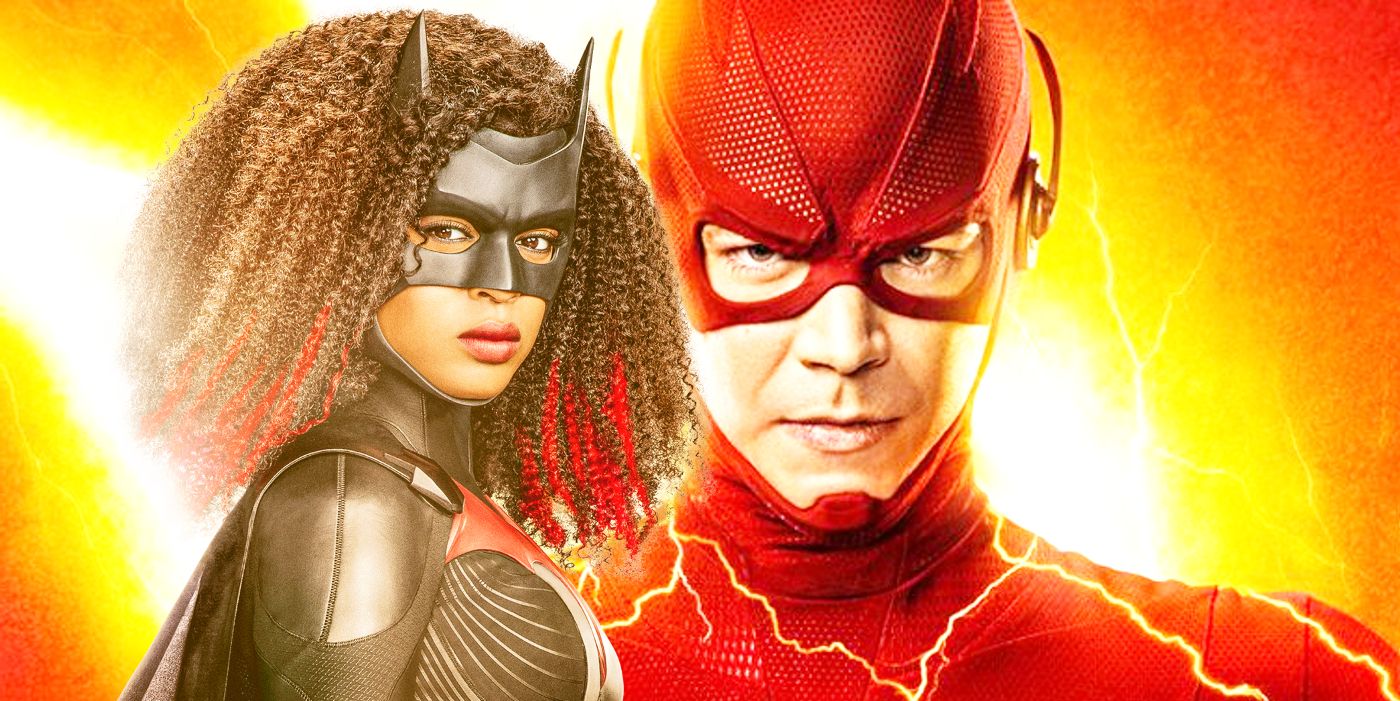 While Amell is coming back in The Flash season 9, he isn't the only Arrowverse star making a visit to Central City. Episode 9, which is being directed by Danielle Panabaker, will also feature Keiynan Lonsdale as Wally West, a.k.a. Kid Flash, along with Sendhil Ramamurthy as Bloodwork. Another Arrow star is also showing up in this episode as David Ramsey will portray John Diggle, a.k.a. Spartan again. How Kid Flash, Diggle, and Bloodwork come into play remains to be seen.
Even though The Flash season 9, episode 9, has a stack of Arrowverse folks showing up, the final season will have other familiar faces popping up too. One of the new big bads for the season will be none other than Batwoman's Javicia Leslie, however, it will be an alternative take on her Arrowverse heroine, as Leslie was spotted donning a Red Death costume on set in 2022. While The CW has continued referring to her as a "mystery character," Leslie is definitely playing some version of Red Death. Leslie will also be back as the regular Ryan Wilder, even having at least one scene with Red Death.
While they have yet to show her in the trailer, Red Death is essentially the first villain for The Flash season 9. The CW has teased that a group of Rogues will be led by "a powerful new threat," seemingly making it Leslie's new character. Outside of Oliver, Diggle, Batwoman, and Kid Flash, another Arrowverse player is showing up in The Flash season 9, though this one is from Supergirl, which ended its run in 2021, as Iris West-Allen will be teaming up with Nia Nal, a.k.a. Dreamer, one of Supergirl's main heroes. As The Flash season 9 is less than two months away from premiering on The CW, hopefully new footage will start coming out highlighting these various character returnt.s
MORE: How Stephen Amell Returns As Green Arrow In Flash Season 9: Every TheorySource: Stephen Amell/Instagram