Static Shock is an untapped source of potential for video games, and it could easily become DC's equivalent of Spider-Man if given proper attention. Static is a charismatic, entertaining hero, and starred in one of the DC Animated Universe's best shows. He hasn't had a breakout role in a game yet, but he could easily lead a title if given the chance.
Virgil Hawkins, better known by his superhero name Static, made his first appearance in 1993 in a comic by the underrated Milestone label. However, he is more well-known for the Static Shock animated series that premiered in 2000. Virgil is a witty, entertaining protagonist, and his lightning powers are used in several creative ways. The show also gained recognition for tackling issues such as racism, homelessness, and gun violence. Players may be bored with MCU-linked Marvel games, and Static's universe would be a vacation from the more mainstream superhero settings in pop culture.
Related: I'm Mad That I Missed Spider-Man's Coolest Video Game Secret
Static Shock Is DC's Most Untapped Potential Gaming IP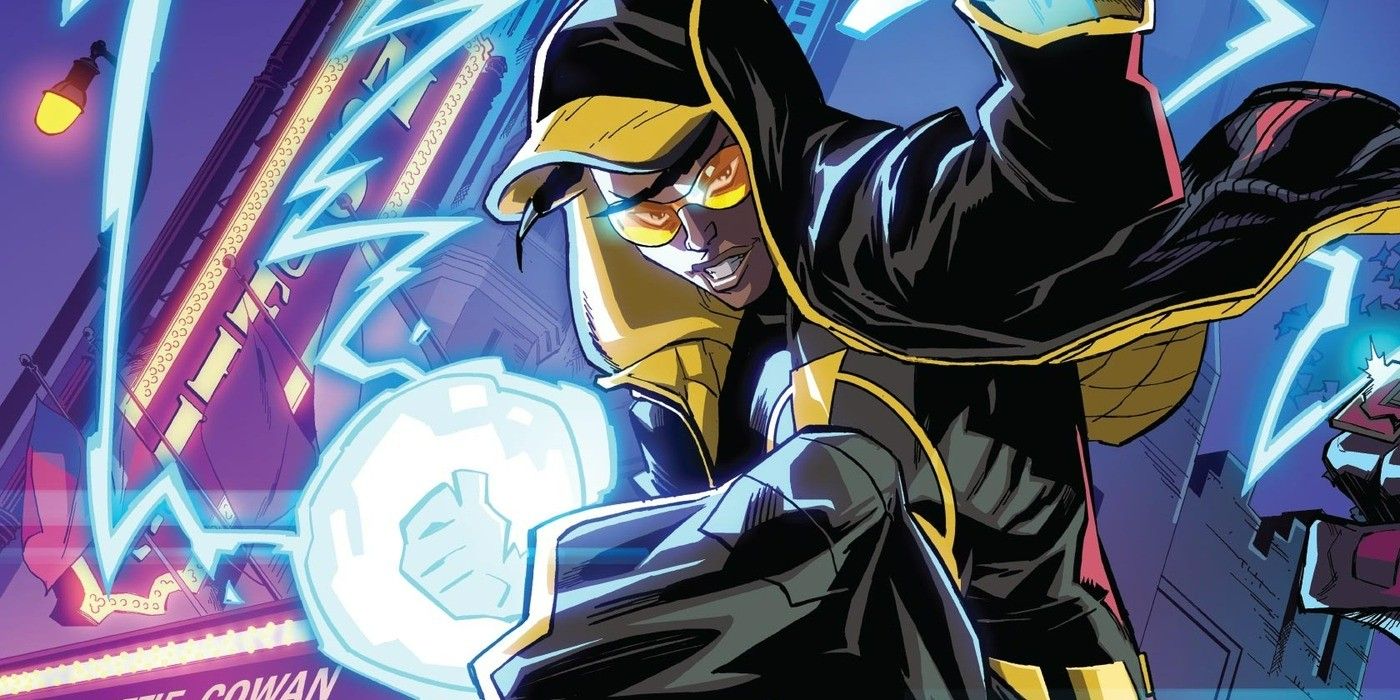 Static's abilities are surprisingly versatile despite only having electricity at his disposal. He has several traversal options, ranging from his iconic flying disc to the ability to surf power lines, which could be just as fun as Spider-Man's web-slinging. He can also use static electricity and magnetism to manipulate the environment, potentially lending extra options in combat. Examples from the show include turning a metal jungle gym into a cage, or pulling a water pipe out of the ground to attack Hotstreak. Considering that web-swinging in Spider-Man games is an iconic part of that franchise, the various uses of Static's electric powers could be an equally big draw in his own game.
A Static Shock Game Could Draw Inspiration From The DCAU Series
Static Shock also features a strong supporting cast to draw upon. Virgil's best friend Richie and villain-turned-hero Rubberband Man are ideal choices for allies, especially with all the tech that Richie built during the series. As for villains, Static would be spoiled for choice. Main antagonist Ebon would be a shoo-in, but there are several villains that can play various roles. Virgil's old bully Hotstreak is a perfect choice, but other small-timers like Shiv and Kangor could play fine roles as well. Just like how Spider-Man 2 can use its multiverse, a Static Shock game could make use of Milestone characters, many of whom haven't been seen in a long time, to expand its universe.
The possibility of a Static Shock game isn't outside of the realm of possibility. A Static Shock revival comic launched in 2021, taking several elements from the animated series. In addition, Static was nearly a playable character in Injustice 2, although he ended up missing the cut despite already having a design in place. To date, Static's only playable appearance has been in the mobile port of the first Injustice game. For a character as good as Static, his lack of presence in games is a disappointment. While Spider-Man 2 can pull from Marvel's comics, Static Shock can achieve similar results by borrowing from its cartoon or revival. If Static is to come back into the public eye, the developers need to leave no stone unturned.
Static is one of the most underused heroes that DC has at its disposal, and his continued absence from games is a major misstep. Static's wit, cool powers, and unique world are a treasure trove of opportunities for a new superhero title. A Static Shock game could be just as strong as a Spider-Man title, if not stronger.
More: Every Stan Lee Marvel Game Came
Source: PlayStation/YouTube