Marvel's She-Hulk is getting a giant-sized issue to celebrate an important milestone, along with a new mysterious villain. The character is easily one of the company's most popular female heroes, and the arrival of her Disney+ TV series has only increased Jennifer Walters' popularity. Now, Marvel has revealed the creative team for She-Hulk's newest adventure, and released details concerning the new villain: the Scoundrel.
She-Hulk's 2022 run by Rainbow Rowell has at once brought the character back to her roots and broke new ground in She-Hulk storytelling. Jennifer Walters returned to New York and reconnected with Janet Van Dyne, reopened her practice and reunited with the once-thought-dead Jack of Hearts. Jack's powers have dissipated and the two bond over most of the run, eventually culminating in a romantic relationship. Unfortunately, fate is not on She-Hulk's side, and two mutated Hulk fans seek to capture Jennifer and use Jack's powers to give them Hulk-like abilities. In the previous issue, She-Hulk even lashed out at her own writers (and readers) for pressuring her to never find happiness in her life.
Related: She-Hulk Improves Her Disney+ Finale By Adding A Dark Twist
Per a release on Marvel's own website, writer Rainbow Rowell will pen the latest issue, teaming up with artist Andres Genolet (the two had previously collaborated on Marvel's Runaways comic series). "This April in SHE-HULK #12, She-Hulk's promising new Super Hero journey will be threatened by a dangerous new archnemesis known as the Scoundrel!" writes Marvel. "Just in time for her 175th solo issue, She-Hulk will meet her match in a wild showdown that will have all her fans talking!"
A New Villain Is Coming To She-Hulk Lore After 175 Issues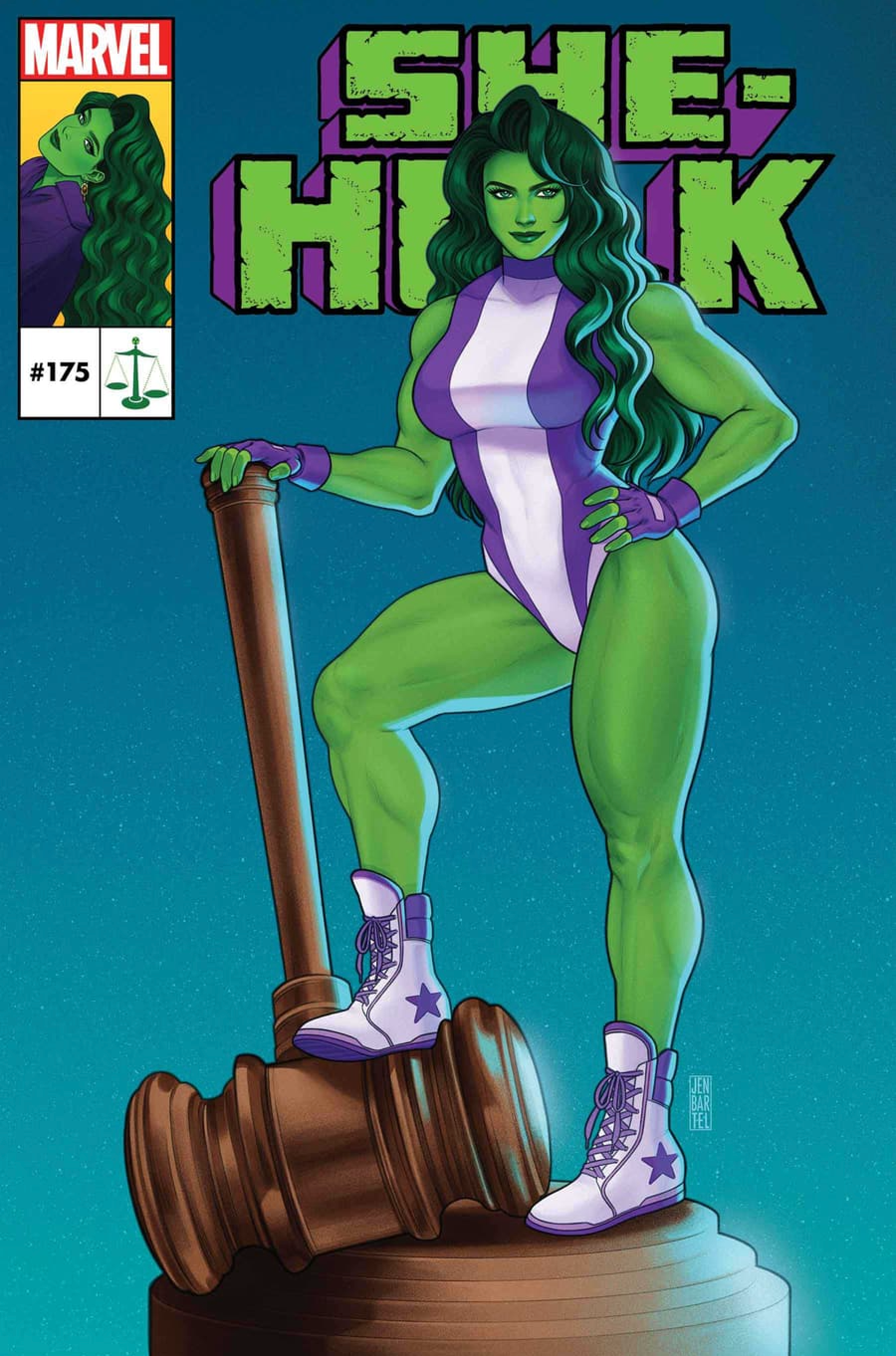 Rowell writes that one of her main goals was to expand She-Hulk's list of supporting characters. "One of things we've focused on is building up Jen's narrative support structure… Giving her friends, colleagues, a love interest, and her very own antagonists. The Scoundrel is an adversary tailor-made for Jennifer Walters. A lot of things come easily for Jen. Nothing about the Scoundrel is easy." Indeed, Rowell's run includes a brief run-in with the villain Titania but has mostly focused on new characters and long-gone supports, like Jack of Hearts. A brief detour into the Fantastic Four: Reckoning War crossover did not deter the narrative in the books, and She-Hulk's new series has been well-received among fans so far.
Information on the Scoundrel is scarce, but if they are anything like She-Hulk's other memorable villains, they will test Jennifer's brains as well as brawn. The best Hulk villains for Bruce Banner are often as intelligent as they are strong (occasionally lacking physical strength entirely, like the Hulk's Leader), and Jennifer Walters is no different. She-Hulk's landmark issue is bound to be a hot item among fans, and the character's adventures are only just beginning in 2023 and beyond.
Next: She-Hulk Exposes Tony Stark's Biggest Flaw
Source: Marvel.com