There are so many exciting comic book sequels coming in 2023. On the DC side of the isle, none spark as much joy as Shazam! Fury of the Gods. The Zachary Levi led film, once again directed by David F. Sandberg, releases in March. We're quickly approaching that date and now, like with every major blockbuster release, Funko unveiled their new massive Pop line for Fury of the Gods.
This wave has a grand total of 10 Pops. There's Levi's Shazam and Grace Caroline Currey's Mary Marvel leading the charge with the adult superhero versions of the Shazam Family. This includes Freddy, Eugene, Darla, and Pedro all in their new updated super suits. Shazam's also getting a chase variant that sees both his yellow eyes and the gold on his suit glow-in-the-dark.
The Funko fun doesn't stop there as on the God side of the equation, you also have the two main villains of the film, Lucy Liu's Kalypso and Helen Mirren's Hespera all armored up. In-between the heroes and villains is Kalypso and Hespera's half-sister Anthea played by West Side Story's Rachel Zegler whose role in the film remains as mysterious as the overall plot itself. The final normal Pop is that of a magical black unicorn which is playing into the more mystical aspect of the upcoming film. Along with these Pops, Funko's also releasing two keychain Pops of Shazam and Hespera.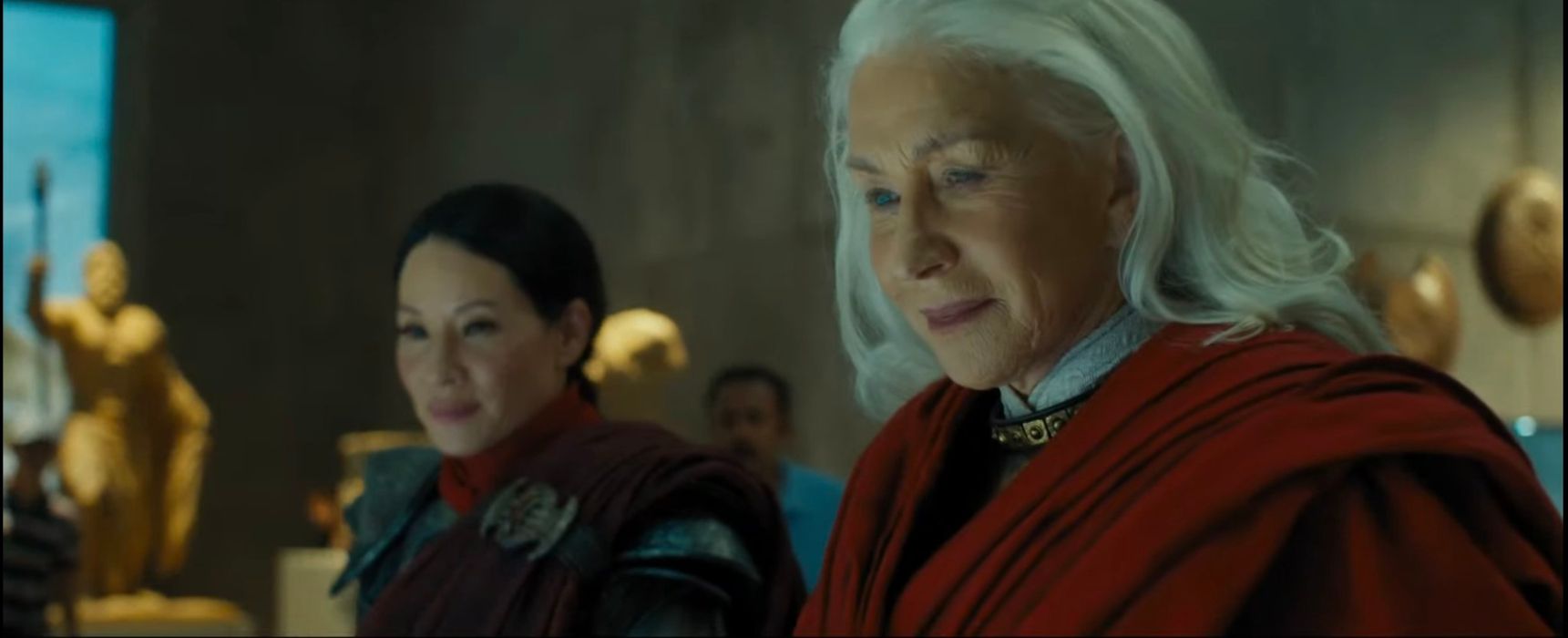 RELATED: 'Shazam! Fury of the Gods': Trailer, Release Date, Cast & Everything We Know About the DCEU Movie
When the first Shazam! was released in 2019, it was one of the most joy filled and fun comic book films to ever hit the big screen. It was endlessly fun with Levi being a pitch perfect Shazam, but it also had a surprising amount of heart. Its themes of family warmed the hearts of its fan base. It also helped that the action was more than top-tier for the genre.
DC has been on an extremely rocky road for the last number of years, especially recently, but Shazam! has been one of their brightest cinematic spots. Despite the Black Adam and Superman led chaos of late, Fury of the Gods looks to be no different. The hilarious first trailer was released at San Diego Comic Con last year and was filled with the same charm as well as blissful wonder found in that original gem. These colorful new Funkos tease a much bigger film that has the Shazam Family front and center.
Shazam! Fury of the Gods releases in theaters on March 17. While fans wait for the next trailer, you can Pre-order Fury of the Gods' Funko Pop line on their website.