There's one trick Avengers: Secret Wars can use to outshine Avengers: Endgame's exciting character-filled final battle. The moment when all active members of Earth's Mightiest Heroes assemble to fight together has become a staple of the MCU's Avengers movies. Avengers: Endgame set the bar extremely high with its gathering of 36+ Avengers joining the final battle against Thanos. Now, Avengers: The Kang Dynasty and Avengers: Secret Wars can exceed expectations with an even bigger team-up.
Phase 4 has already made great strides toward a massive Avengers team-up in various ways. The MCU has been assembling the Young Avengers, the Thunderbolts, and the Midnight Sons. The Fantastic Four will also arrive before Avengers: The Kang Dynasty, and there's a possibility that the Defenders will reunite. Along with returning multiversal variants like Hugh Jackman's Wolverine and Tobey Maguire's Spider-Man, all of these smaller teams could team up as one big Avengers team in Avengers: Secret Wars. But there are still other characters who could join the fight.
Related: Secret Wars Can Copy No Way Home To Fix Failed Marvel Movies
Several MCU Villains Can Join Secret Wars' Final Battle
While Avengers: Endgame was filled with characters, its final battle didn't feature any reformed villains who could have helped, at least out of self-preservation — mainly because most had already died. But after Phase 4, there are many MCU villains who could redeem themselves and join forces with the Avengers to fight Kang the Conqueror in Avengers: Secret Wars. The multiverse allows characters such as Tom Hardy's Venom, Michael Fassbender's Magneto, and even Jared Leto's Morbius to enter the MCU. It also wouldn't be difficult for Alfred Molina's Doctor Octopus and Willem Dafoe's Green Goblin to use their gear for good after Spider-Man: No Way Home stripped them of their villainous tendencies.
Other characters such as Scarlet Witch, Namor, Taskmaster, Abomination, Ghost, and Agatha Harkness are villains in their own right, but they still have a chance to return as allies to the Avengers. Besides Loki, a redeemed villain of this magnitude is so far unheard of in the MCU, and seeing such characters use their abilities for good in the 11th hour would be an exciting addition to the big "Avengers Assemble" moment that may culminate the Multiverse Saga in Avengers: Secret Wars. And on that note, Loki also sets up the God of Mischief's return as a full-fledged hero.
How Big Can Secret Wars' Final Battle Can Be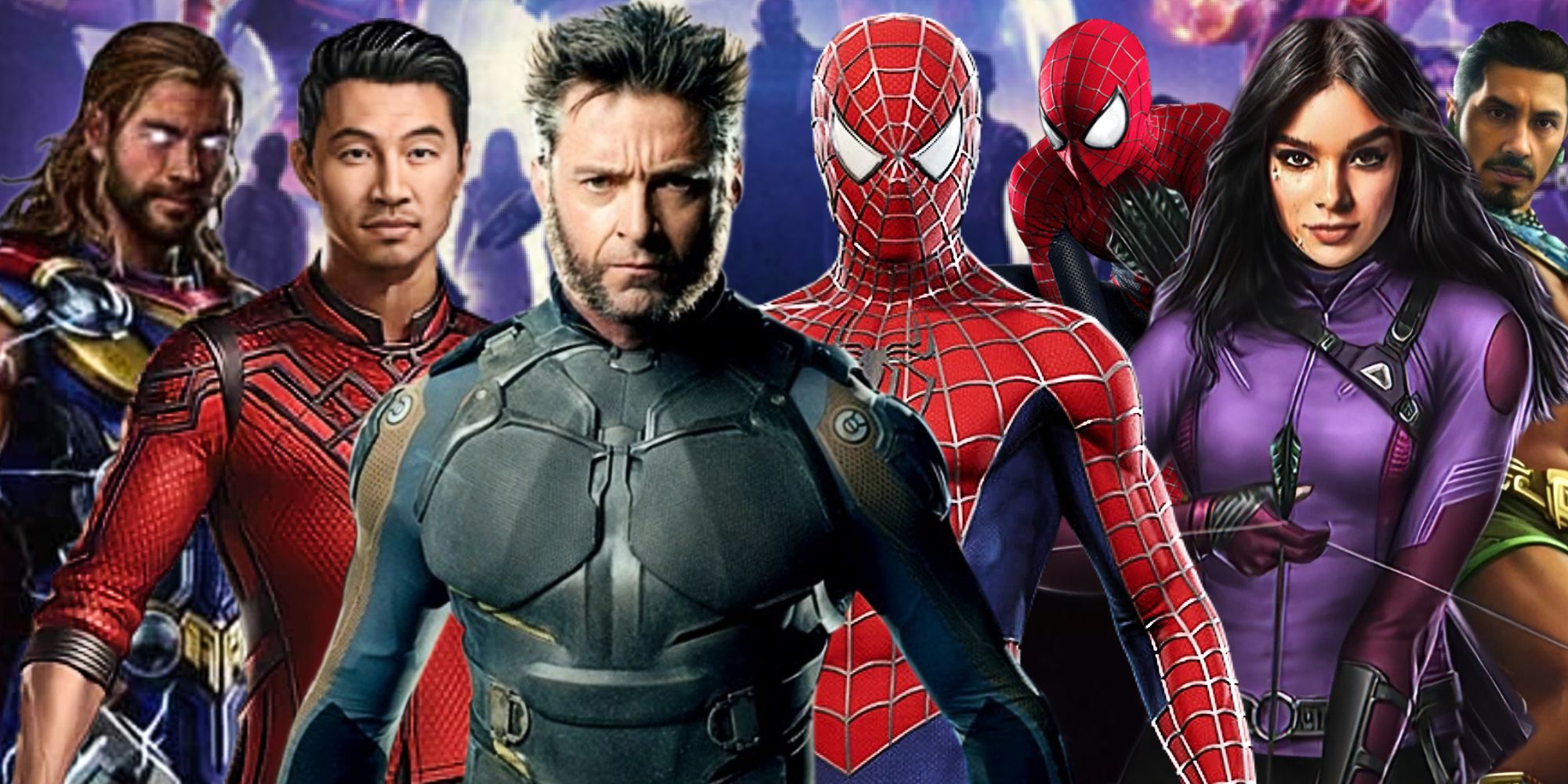 Taking into account the surviving Avengers, the newly introduced heroes, all the possible multiversal visitors, the characters that are already confirmed to be introduced in the near future, and the villains who could redeem themselves, Avengers: Secret Wars could easily double the number of characters who assembled in Avengers: Endgame's final battle. Like Avengers: Endgame, Avengers: Secret Wars may not include all these characters throughout the movie. Instead, it could bring them all together during the climax, where more than 70 MCU characters could assemble to fight Kang the Conqueror.
More:Every Secret Wars Hero Missing From The MCU (& How They Can Appear)