Scream 6 is the first movie in the franchise without Neve Campbell's Sidney Prescott, but a new fan poster now imagines the character's return. After revolutionizing the horror genre back in 1996 with the release of the first film, the Scream franchise now consists of 5 movies in total. The upcoming sixth film, which sees directing duo Matt Bettinelli-Olpin and Tyler Gillett return after their successful franchise debut last year, is set to leave Woodsboro for the first time with a new story set in New York City. Scream 6 will see the return of original characters like Gale Weathers (Courteney Cox) and Kirby (Hayden Panettiere), in addition to characters like Melissa Barrera's Sam, Jenna Ortega's Tara, and Jasmin Savoy-Brown's Mindy, who were introduced in last year's installment.
The announcement that Campbell would not be returning for Scream 6 due to a pay dispute was a blow to many fans, but an official-looking fan-made poster shared by @TheDiscFather on Twitter drops Sidney right into the action in New York City. The first trailer for the film teased that at least one scary sequence will take place in a subway car, and the new fan poster imagines Sidney in this same setting. Check out the impressive fan-made poster below:
Related: Scream 6 Cannot Repeat Scream 2022's Dewey Twist
​​​​​​Could Neve Campbell Ever Return To The Scream Franchise?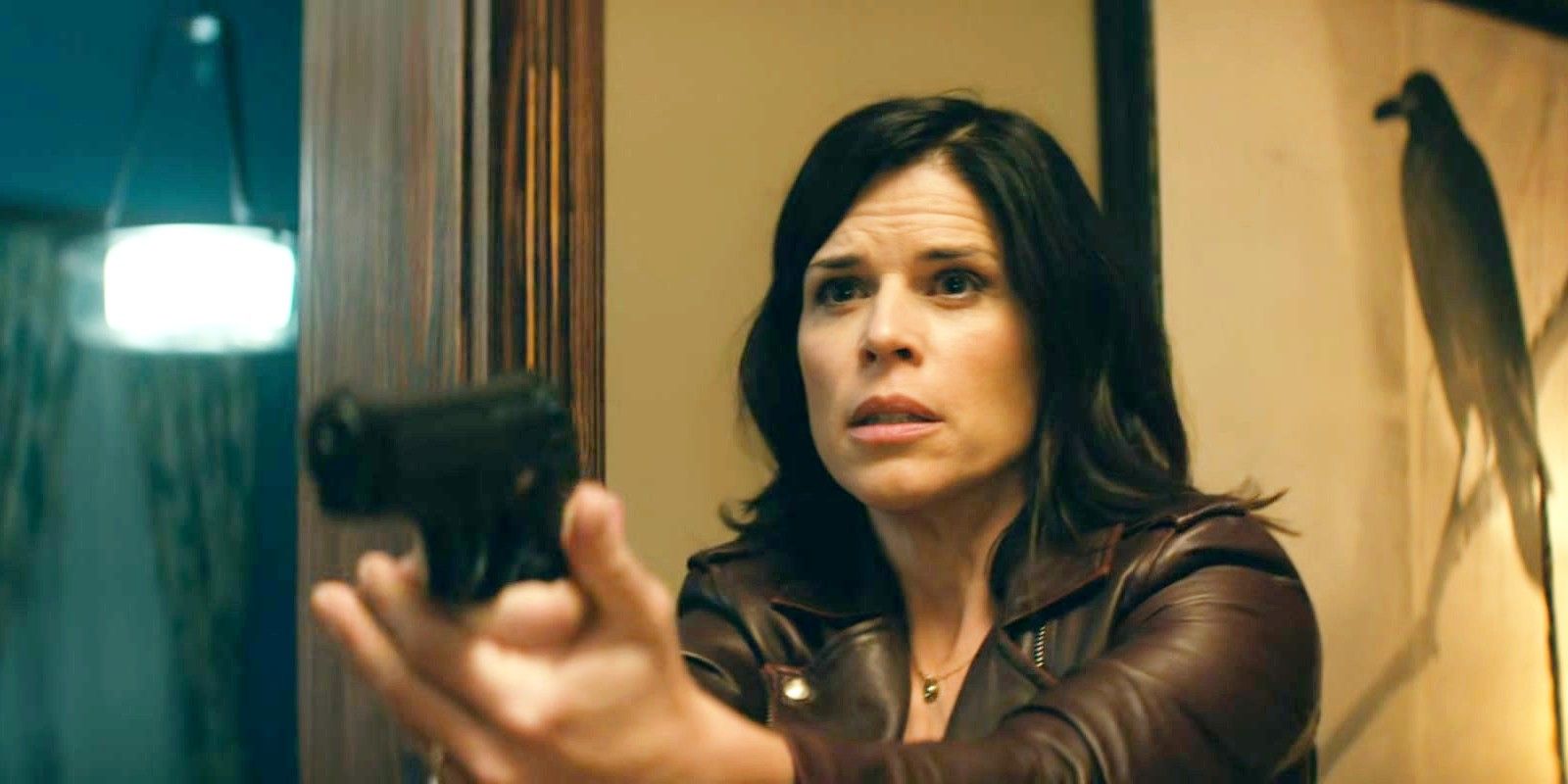 The original story for Scream 6 did include Sidney, and contract negotiations are seemingly the only real factor in Campbell's decision not to return. Campbell herself expressed sadness at the outcome, meaning it's possible that, should a better offer emerge in the future, the Scream franchise could see Sidney return. Last year's installment may have featured the original trio of characters, but it also served as a pretty clear passing of the torch to a new set of actors, which was made especially clear when Ghostface brutally killed Dewey (David Arquette). The trailer for Scream 6 suggests that it's the new blood that will be the central focus this time around, with Gale potentially taking more of a backseat.
Despite the commitment to further fleshing out Barrera, Ortega, and Savoy-Brown's new characters, however, the inclusion of Panettiere's Kirby suggests that the franchise isn't done with legacy characters just yet. It's not clear how Kirby will feature into the story yet, but the character didn't appear in Scream (2022), hinting that the franchise has no problem with certain characters sitting out an installment or two before then making their return. Although Scream 6 is clearly another step in the transition when it comes to handing the reins to a new set of characters, Sidney, as the face of the franchise for so many years, could easily be reincorporated into a seventh installment or beyond.
It's also not as if the upcoming film will ignore or brush over Campbell's absence, with Ortega previously revealing that Scream 6 will reference Sidney and explain why she's not involved in a respectful manner. With such a clear respect for Sidney and the actor who plays her (in addition to how beloved the character is among fans), Campbell's eventual return to the franchise, in some ways, seems inevitable. Although audiences won't get to see Sidney fighting Ghostface in Scream 6, hope is certainly not lost that she will return at some point down the line to help out the newer characters once more.
More: Scream 6 Already Hinted At A Major Character Death
Source: @TheDiscFather