Rick and Michonne defeat the CRM in new The Walking Dead spinoff fan art. The Walking Dead may have ended with the recent season 11 finale, but the Walking Dead universe is set to continue with three new spinoffs arriving in 2023 (alongside the still-unfolding Fear the Walking Dead). Perhaps the most highly-anticipated of these spinoffs is The Walking Dead: Rick & Michonne, which sees the titular pair returning after an extended absence from the screen. Andrew Lincoln and Danai Gurira are of course coming back to reprise their roles.
Fans in fact were recently treated to a behind-the-scenes glimpse of Lincoln and Gurira reuniting as pre-production work proceeds on Rick & Michonne (as it's unofficially being called). It remains to be seen how the story will play out for Lincoln and Gurira's characters on the spinoff, but one fan artist has imagined a very triumphant scenario that sees the heroes taking down the dreaded Civic Republic Military. Check out the cool art from Bassel Galal in the space below:
Related: Everything We Know About Rick & Michonne After The Walking Dead's Finale
Everything We Know About The Walking Dead Rick and Michonne Spinoff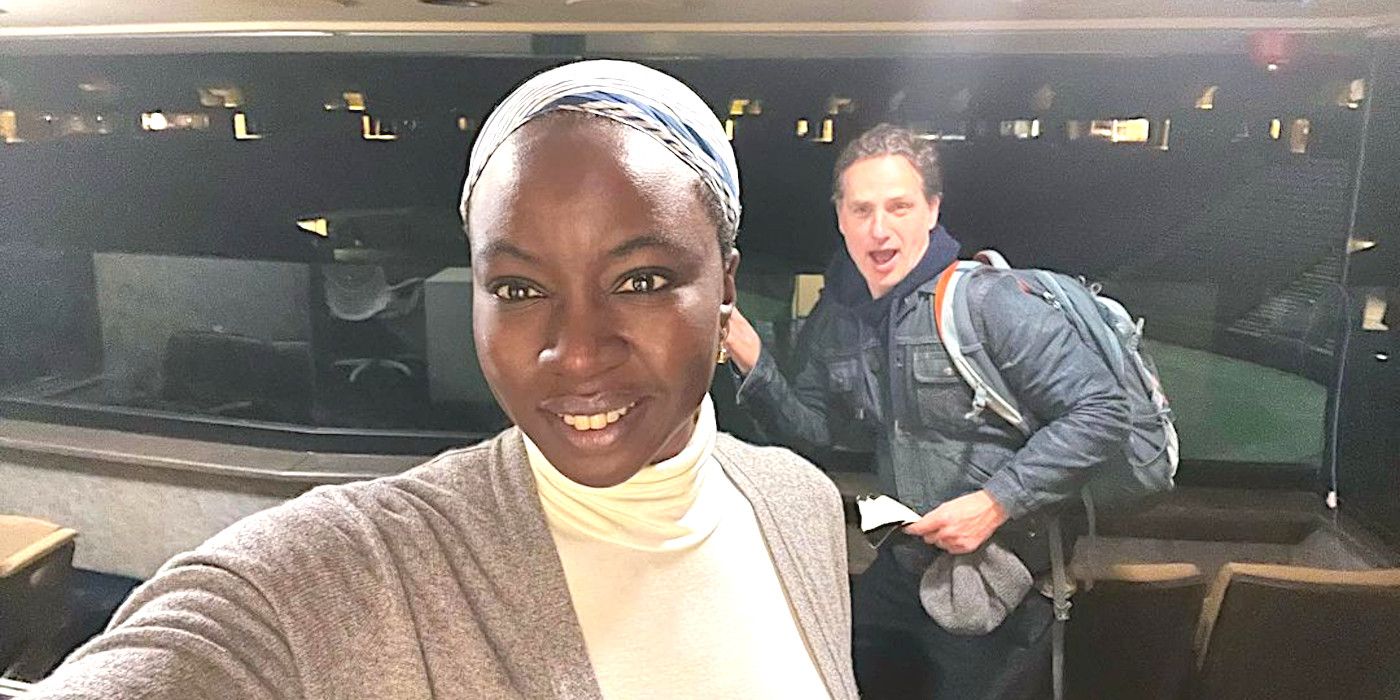 Fans were originally promised the return of Rick Grimes via a trio of theatrically released movies, but instead they'll be treated to a six-episode limited series, with former TWD showrunner Scott M. Gimple serving as showrunner. As for the status of Lincoln's Rick when the new show begins, TWD's series finale teased that Rick is still in the clutches of the CRM. Specifically, Rick appears to be in Philadelphia, which was teased as the CRM's stronghold in an episode of The Walking Dead: World Beyond.
The aforementioned TWD series finale also briefly addressed what Michonne has been up to since she exited the main series a season after Lincoln, teasing that she has gone lone-wolf. By all appearances, Rick and Michonne will not be together when the new spinoff begins. But given that Gimple has teased Rick & Michonne as "an epic and insane love story," it's a fair guess that they will be reunited before all is said and done.
That just leaves the little matter of the CRM, which has been slowly built up over the years as the most evil and dangerous group in the entire Walking Dead universe. Rick obviously knows all about the CRM after he was snatched up by the group and their mysterious helicopter, with a little help from Jadis. And that CRM helicopter was there again in the Walking Dead series finale, hovering over Rick on a zombie-strewn riverside. The above-featured fan art teases a scenario fans would love to see: Rick and Michonne not only reuniting, but teaming up to take down the CRM. Whether that actually happens of course remains to be seen. Fans won't find out until Rick and Michonne's The Walking Dead spinoff premieres in late 2023.
More: The Walking Dead's New Rick & Michonne Show Is Better Than Movies
Source: Bassel Galal/Instagram