Nicolas Cage has been making a comeback on the big screen in the 2020s, continuing with his involvement as Count Dracula in Renfield. The first trailer for Universal Pictures' Renfield provides only a glimpse of Cage as the infamous vampire, instead focusing on Nicholas Hoult as R. M. Renfield, Dracula's long-suffering servant. Renfield is set to bring the story of Dracula into the modern age, with the plot detailing Renfield's desire to break ties with his master and find a new lease of life for himself.
Even though Cage isn't the protagonist in the Renfield trailer, Chris McKay's newest project is the next step in his glorious career resurgence. After the 2000s and 2010s saw Cage movies receiving generally mixed responses, he subsequently took roles in several low-budget indie films, once again rebuilding his reputation. Projects such as Mandy, the Lovecraftian adventure Color Out of Space, and cult horror Willy's Wonderland saw Cage take on more serious and sometimes menacing roles. The 2020s have seen Cage's career pick up even more momentum with high-profile projects, with the action-comedy Renfield being the latest.
Related: Every Upcoming Dracula Movie (Including Renfield)
Nicolas Cage As Dracula In Renfield Looks Hilarious
Renfield is set to focus primarily on Hoult's R. M. Renfield, shifting the attention away from Count Dracula. However, that doesn't necessarily mean Cage won't feature prominently during the upcoming film, which is set to be part of Universal's monster movie slate. The film appears to satirize Renfield's slave dynamic with Dracula by framing it in a modern lens, with Hoult describing their history as a "toxic relationship."
Although Cage's presence in the trailer is brief, he steals the show with his magnetic charisma, which perfectly matches the campiness of Dracula himself. Cage seems to have thrown himself into the role, proving that he's returning in full force after recent standout roles in projects such as Pig and The Unbearable Weight of Massive Talent. The trailer building up to his grand reveal suggests they know they have something special on their hands too.
How Renfield Continues The 2020s Nic Cage Revival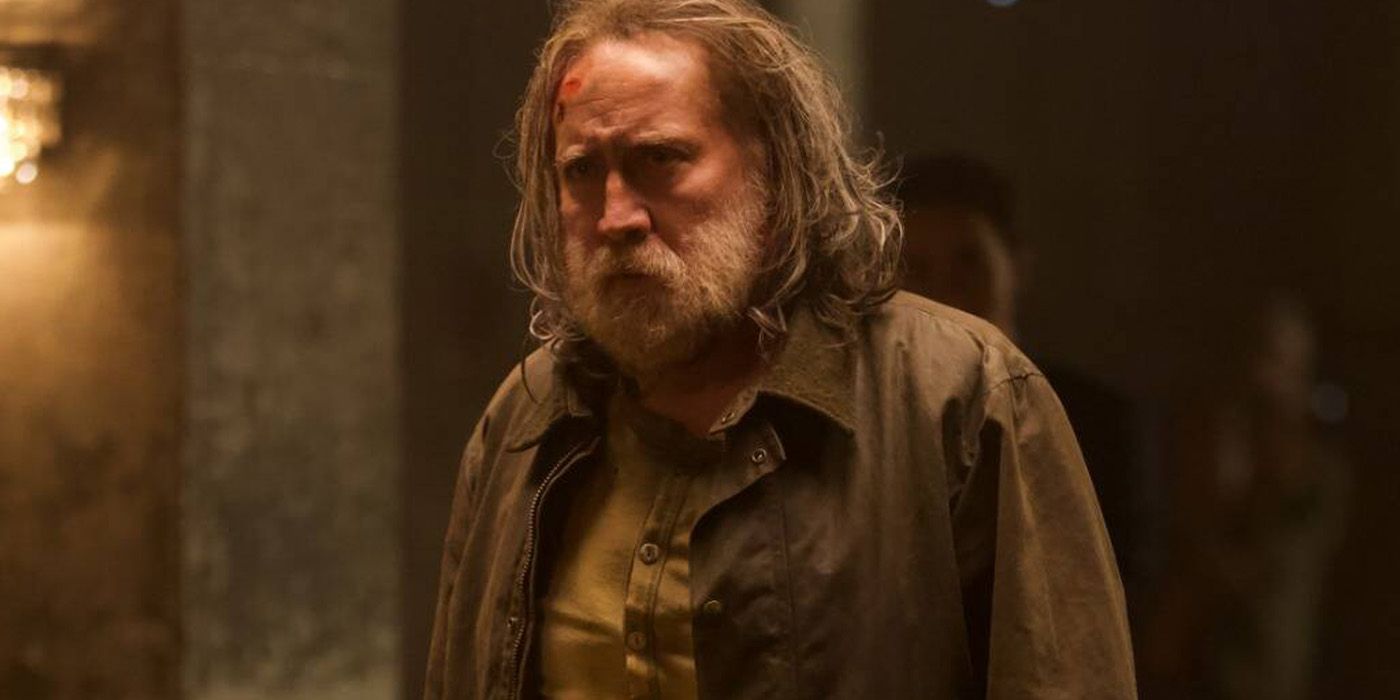 Although Cage's role is small in the Renfield trailer, he will likely be more prominent in the movie itself, which will help get people talking about Cage again and filmmakers wanting to snap up the actor for future projects. For those who have followed Nicolas Cage's return to the spotlight, it's been an incredibly entertaining ride, with both Pig and Unbearable Weight seeing the actor receive critical acclaim for his strong performances. Renfield looks set to maintain this trend of momentum.
Cage is also set to appear in new smaller-scale projects, most of which are already in post-production. For example, Cage will perform opposite Michael Cera and Julianne Nicholson in A24's upcoming Dream Scenario, produced by Midsommar director Ari Aster, continuing the upward trajectory of the Cage revival. Renfield is scheduled for release on April 14, 2023, and will surely see both Hoult and Cage reach new heights in their careers.
More: Why Nicolas Cage's Dracula Movie Will Avoid The Dark Universe's Failure