The Far Side creator Gary Larson has apologized for his comic strip making fun of Ishtar, and he's right about the movie not being the turkey it has been labeled. Ishtar is a 1987 comedy starring Warren Beatty and Dustin Hoffman as a painfully untalented musical double act who find themselves involved in a messy political situation in Morocco. The film was helmed by comic legend Elaine May, but wild budget overruns, clashes between Beatty and May and release delays saw that knives were already sharpened for the end product. It failed to recoup its estimated $51 million budget and has been labeled one of the worst comedies ever made.
Ishtar later became code for "box office bomb" and was famously never released on DVD. However, in the last decade or so, its seen a critical reappraisal. This includes cartoonist Gary Larson, who wrote in The Complete Far Side. Vol. 3 that his "Hell's Video Store" strip is the only Far Side cartoon he apologizes for; in the strip, Ishtar is the only VHS available to rent in Hell. Larson states he hadn't seen Ishtar at the time, but having viewed it later, realized it was actually funny. Ishtar is far from a classic, but it has genuinely funny scenes and is also kind of sweet.
Related: The Biggest Movie Box Office Bombs Of 2021
Why Ishtar Was Met With Such Bad Reviews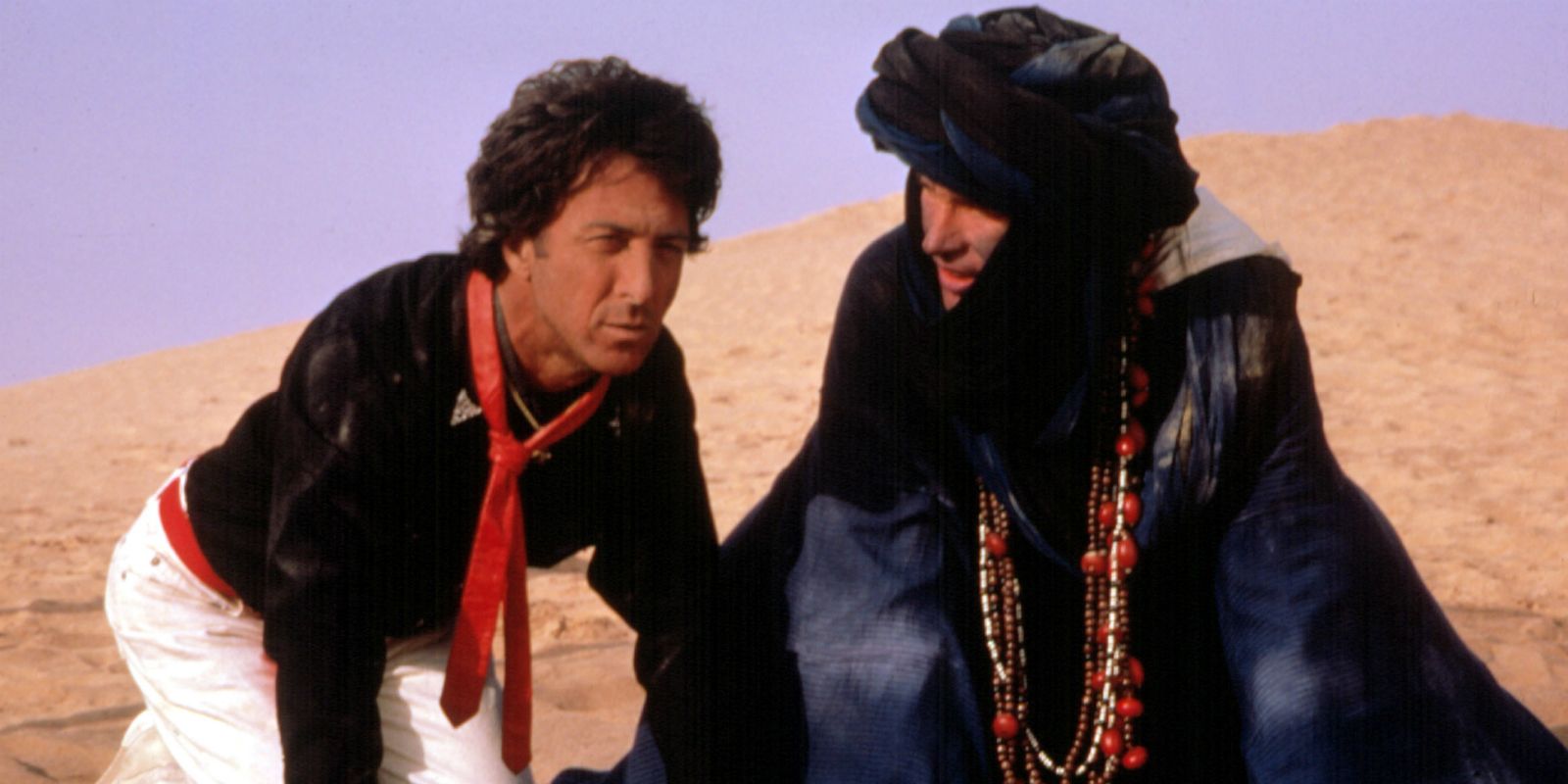 Ishtar's first act, detailing how Beatty and Hoffman's hapless singers met in New York and their struggles to break through, is the highlight. The project was pitched as an update of the Bing Crosby/Bob Hope Road To… movies, but once they get to Ishtar, the laughs are a little more sporadic. Hoffman himself stated in an Ishtar retrospective on Vanity Fair that he felt the film should have just stayed in New York. That said, the Ishtar section has its moments too, including Charles Grodin's (King Kong 1976) smarmy CIA agent. However, the tonal shift does unbalance the movie somewhat, accounting partly for its bad reviews.
Ishtar was a perfect storm of problems, as recounted in the aforementioned Vanity Fair piece. Noted perfectionists Beatty and May clashed regularly, the production bled money during filming, and even the editing process – where the two stars and May were cutting their own versions of scenes – was chaotic. It was also both Beatty and Hoffman's first movie in years, and they swapped roles, with Beatty as the nebbish dweeb and Hoffman as the charmer. Reviews picked apart Ishtar's perceived miscasting – feeling it would work the likes of former SNL stars Steve Martin and Bill Murray – and its budget issues, seeing the project as a colossal ego trip for all involved.
Ishtar Is Now A Cult Favorite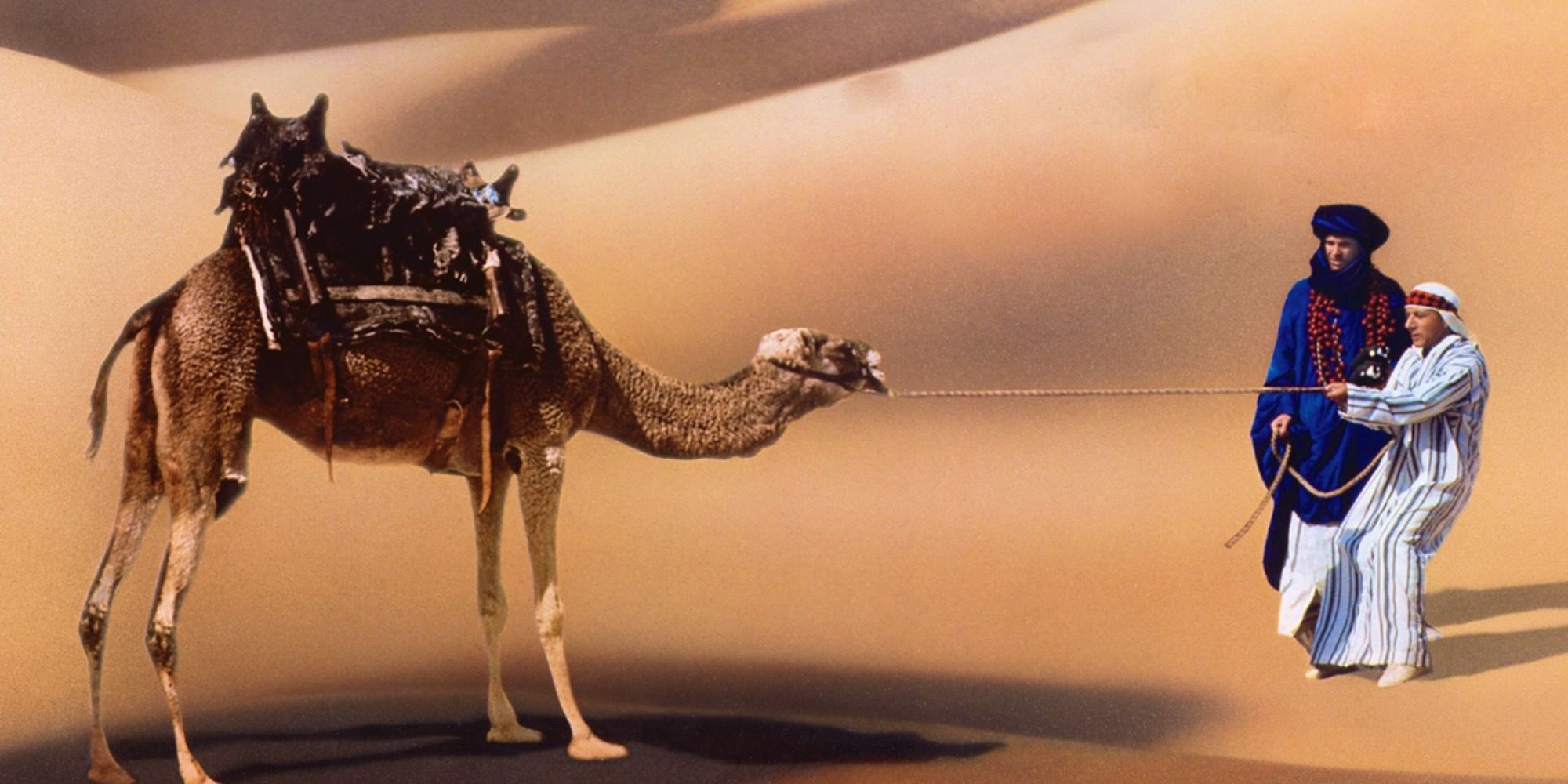 Ishtar was a bomb on arrival and in the years following its release, became had to find. It was just assumed to be an embarrassing dud, but those who actually watched it – like Larson – found an offbeat gem. Ishtar isn't a lost classic, but Beatty and Hoffman have genuine chemistry and it has several great scenes, like Beatty talking his friend off a ledge. The movie is ultimately about two losers who nevertheless have dedicated their lives to doing something they love. Hoffman, May and Beatty have all defended it and it has noted fans, including Tarantino and Scorsese, who called Ishtar (via New Beverly) one of his favorite movies.
Next: Tales From The Far Side: Gary Larson's Forgotten Movies Explained