Newly revealed concept art for Spider-Man: No Way Home shows a scrapped cameo from Michael Keaton's the Vulture.
Storyboard artist Phil Langone shared three pieces of art on Instagram from the early pre-production phase of the Marvel Cinematic Universe blockbuster. Two of the images clearly feature Sandman and Doctor Octopus in a garage surrounded by the flashing blue and red lights of the police. However, the most surprising image is the third one since it features Adrian Toomes in the same location with a whip in hand. However, the Vulture was scrapped from the film for unknown reasons, so the Green Goblin, Electro, and the Lizard completed final lineup of supervillains.
In the Marvel Comics, the Vulture was an inventive genius who designed a special suit that allows him to fly at vast speeds and turned to a life of crime. He is also a founding member of the Sinister Six and a recurring enemy of Spider-Man. The character was also going to be the main antagonist in the now scrapped fourth film in Sam Raimi's Spider-Man franchise.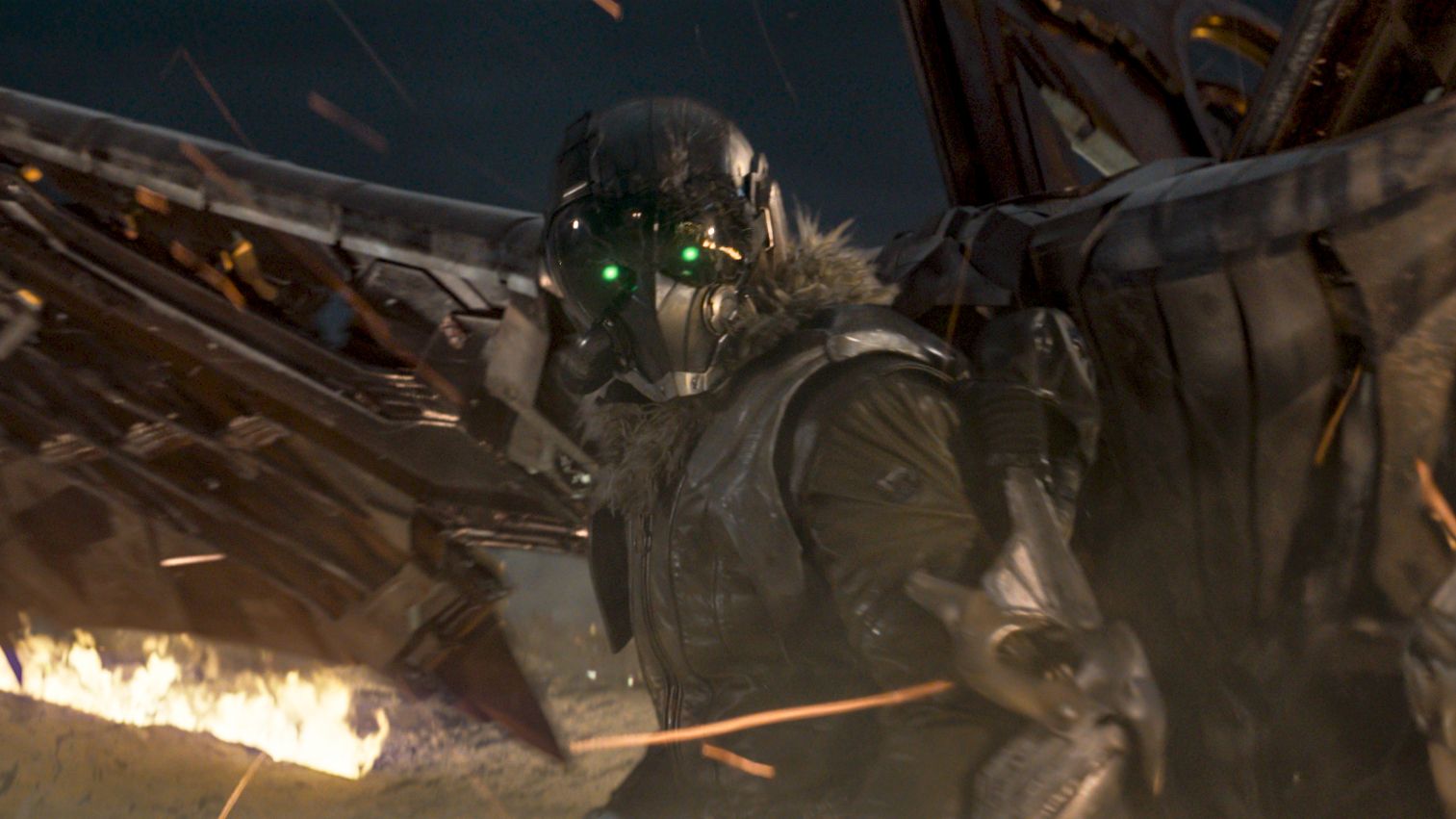 RELATED: Sam Raimi's Cancelled 'Spider-Man 4' Vulture Costume Revealed in New Behind-the-Scenes Image
Along with the post, Langone commented, "This location for the Norman betrayal changed a few times. Even after drawing it a few different ways I was still surprised by where it ended up. And some of the characters changed, too. There were also a lot more police in the first few passes which you can see here."
Keaton previously appeared as the Marvel Comics' super villain in 2017's Spider-Man: Homecoming as its main antagonist. When the U.S. Department of Damage Control asked his salvage crew to surrender the scavenged tech from the Battle of New York, Toomes, about to lose everything, started an arms-dealing business. When Spider-Man (Tom Holland) learns about these weapons based on Chitauri technology, he is on the case. But it gets personal later when Peter Parker finds out that Liz (Laura Harrier, BlacKkKlansman), his date to the homecoming dance, is Toomes' daughter.
A Homecoming mid-credits scene, where Toomes refuses to disclose the wall-crawler's secret identity to Mac Gargan (Michael Mando, Better Call Saul) while in prison, inspired fans to speculate the Vulture's return to the MCU. However, the character did not reappear on-screen until the 2022's Morbius, which is set in Sony's Venom-verse.
Spider-Man: No Way Home is now available on Digital, 4K Ultra HD, Blu-ray and DVD.