The charm and fun of a world full of possibilities can be felt in the air, as Warner Bros. has released a new trailer for Barbie. Margot Robbie stars as the titular doll, in a journey that will bring her from a fantasy-filled village to the real world in her search for answers. She will be joined by Ken (Ryan Gosling), her partner who sometimes looks more like an accessory to the protagonist of the upcoming story. In a quest to understand the purpose of life, the pair will have to survive a regular city, where the buildings aren't pink and people have more than two names to call each other.
The first trailer for the movie began with a homage to 2001: A Space Odyssey, while a voiceover explained how Barbie was revolutionary when it came to allowing girls to have a toy that wasn't a baby. The new line of product sold the idea that people could be whatever they wanted to be, and the iconic doll hasn't stopped believing in that idea since then. The world of the film, which was inspired by classic movie musicals, was also introduced to audiences for the first time, setting the stage for one of the biggest movies of the summer. Let's hope audiences are ready for Barbie and Ken's story.
While Gosling's Ken would do anything for Robbie's Barbie, he'll have to embark on his journey to figure out what constitutes a Ken besides dedicating their lives to lovingly supporting Barbies. The only thing audiences have seen that is strictly his own, is his feud with the Ken played by Simu Liu. Although they're fundamentally the same person, they still have their differences, setting the stage for a heated word exchange at the beach, Luckily for them, other dolls step in before disaster occurs, but perhaps that was indication as to how Gosling's Ken needed to leave in the first place.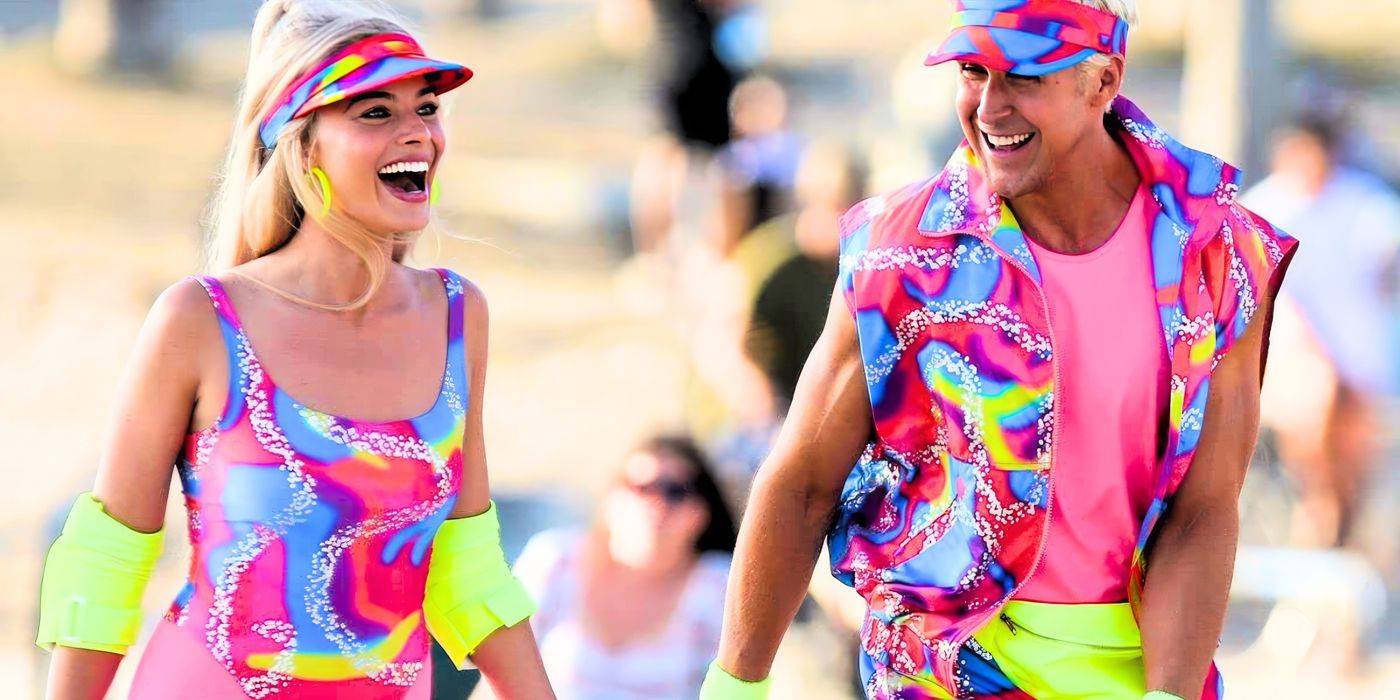 RELATED: It's a Material World and 'Barbie' Owns Everything—Sorry Ken
Who Directed Barbie?
Greta Gerwig sat behind the camera for Barbie, marking her first project since she helmed Little Women. Her previous project starred Saoirse Ronan and Emma Watson, and it took home the Academy Award for Best Costume Design. Gerwig was excited to discuss many ideas with Robbie during the making of the upcoming blockbuster, including how Barbies talked and the fact that the actress' specific version of the character wears different outfits based on the task at hand, and not simply because of her style. After all, Barbie can't wear a two-piece suit when the weather clearly calls for her to grab her skates.
You can check out the new trailer for Barbie below, before the movie hits theatres on July 21: