The Crown's Claire Foy has a brutal response to Matt Smith's House of the Dragon character. Foy co-starred with Smith in the first two seasons of the historical drama series, in which they played royal couple Queen Elizabeth II and Prince Phillip, Duke of Edinburgh. The pair, known for their excellent chemistry both on- and off-screen, were recast following the post-season 2 time jump, though Foy returned in a limited capacity for seasons 4 and 5. Smith went on to play another prince years later, moving to HBO to star in the hit fantasy series House of the Dragon as the volatile Prince Daemon Targaryen.
While appearing on the Happy Sad Confused podcast with Josh Horowitz, Foy revealed that she tuned in for every episode of House of the Dragon, though she found it difficult at times to root for her former co-star Smith's character despite her desire to do so. The actor went so far as to call many of Smith's scenes "disgusting to watch," revealing that she let Smith know after watching just how much she "disagreed" with Daemon. Despite her aversion to Smith's character, she went on to praise the series as a whole, referring to the show as a "triumph." See what Foy had to say below:
"I've watched all of [it]. It took a huge amount of commitment, which waned towards the end, but I was there for it. I was a very committed friend [of Smith's character] but I disagreed with him in many scenes. I then had to tell [Smith] that I found them disgusting to watch. But yeah, I thought it was great. And it's gone down really well, what a triumph."
Related: House Of The Dragon: Why Matt Smith's Targaryen Casting Was So Divisive
Daemon Differs Greatly From Prince Phillip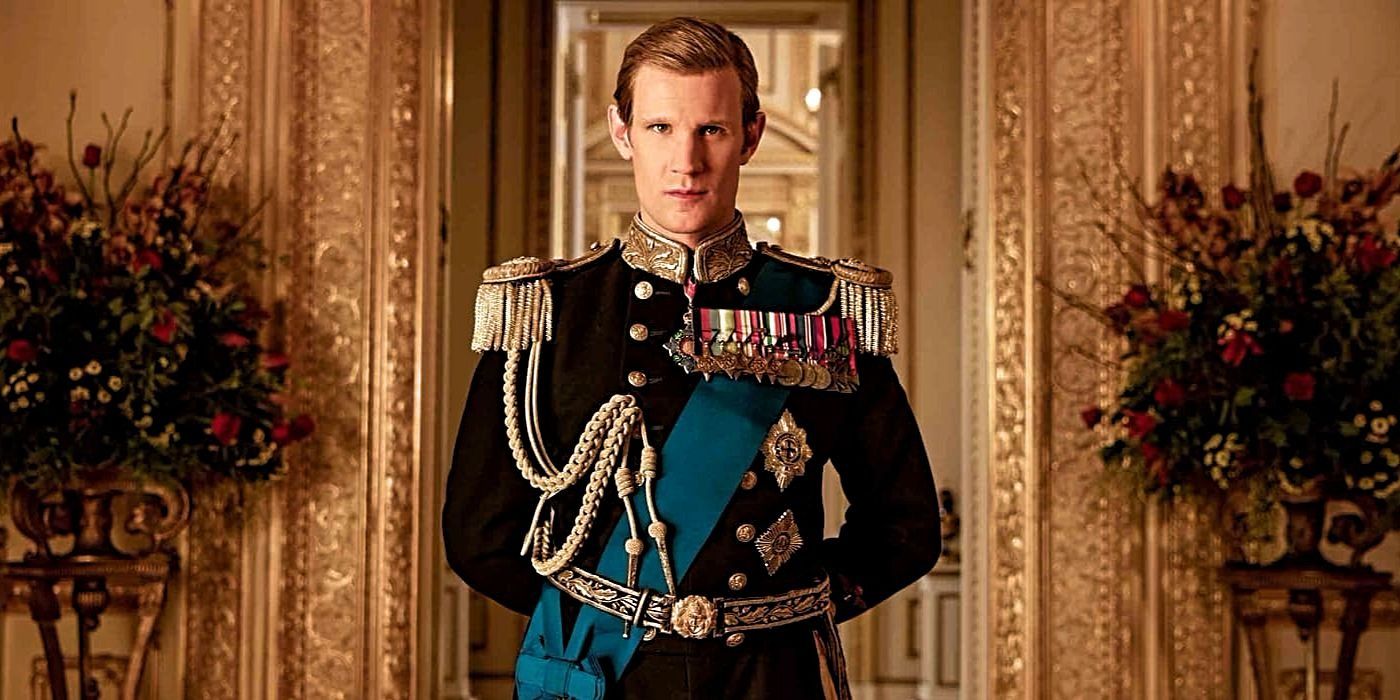 Foy's reaction to Prince Daemon is no surprise considering his previous princely role alongside her. Since The Crown, though fictionalized, is a historical drama, Smith's Prince Phillip is much more tame than Prince Daemon. As a major character in a Game of Thrones prequel, Daemon is a ferocious conqueror who lets nothing stand in the way of taking what he wants, even when it leads him to start an incestuous relationship with his underage niece, which is likely one of the elements of his character that Foy found repulsive.
When compared to Daemon, the level-headed and often supportive Prince Phillip seems like a saintly figure, though Daemon does manage to mellow out over the course of the series. He continues the relationship with his niece Rhaenyra (Emma D'Arcy), colluding with her to fake her husband's death so that they are free to marry, but their relationship as adults is built on his validation of her claim to the throne, putting him in a more supportive role than many may have expected from him in House of the Dragon. While both Phillip and Daemon defer to their queenly wives often and work to prop up their spouses, Daemon's darkness and the world he lives in makes him an entirely different beast from the mild-mannered Phillip.
What To Expect From Matt Smith In House of the Dragon Season 2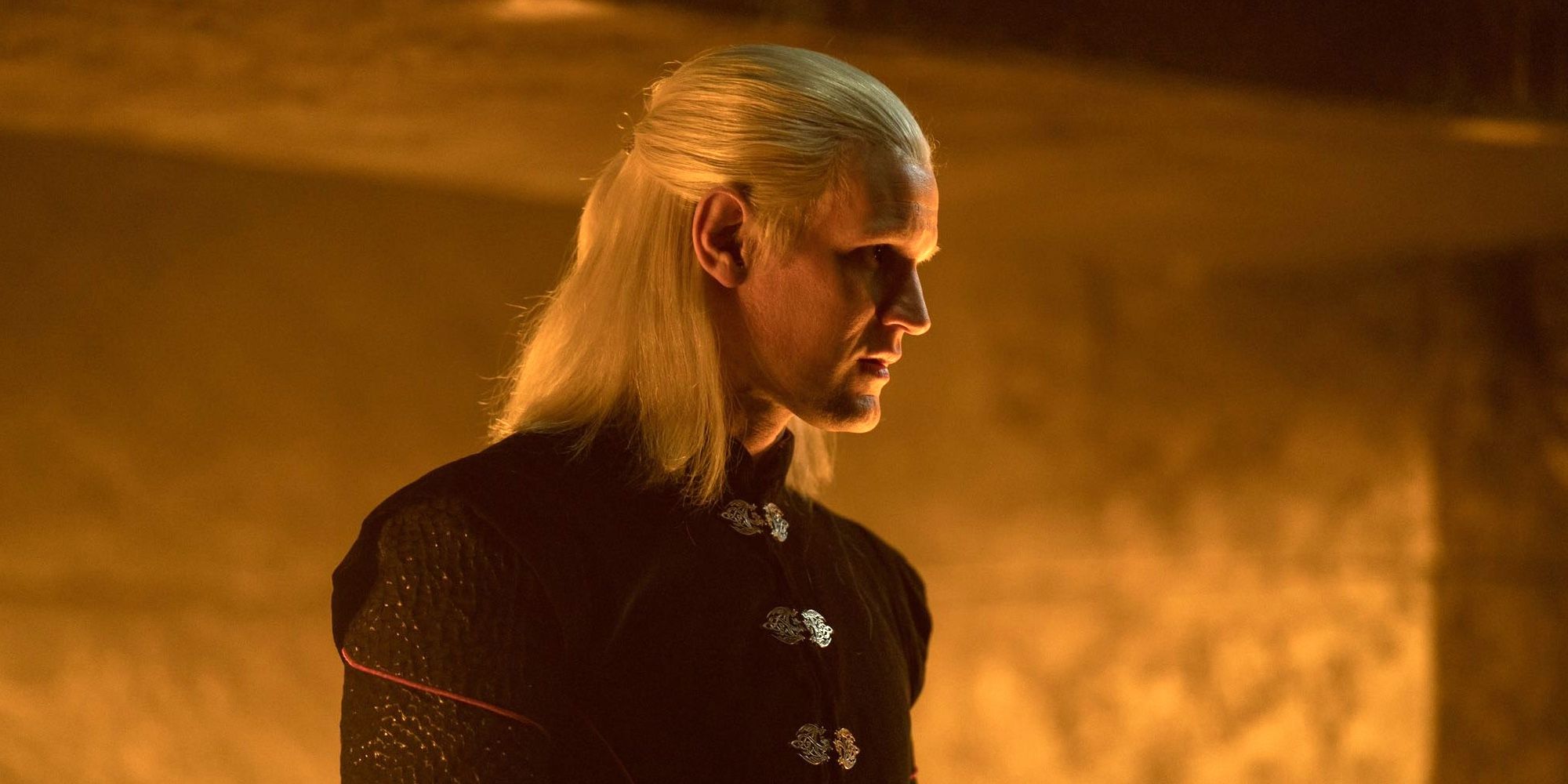 Smith will return in House of the Dragon season 2, and it's likely that his character's calmer facade will begin to crack as he processes the loss of Rhaenyra's son, which he may see as an affront to their family as a whole, especially since his nephew Aemond (Ewan Mitchell) delivered the blow. Though Daemon was able to shift into more of a family man, civil war within the Targaryens will certainly break out in season 2, which will allow him to once again embrace his ruthlessness as he goes after those that started the coup against Rhaenyra. While he and Rhaenyra are a united front in the season 1 finale, it's possible that House of the Dragon season 2 will see that foundation crack as Daemon gives in to his wild ways.
More: Sorry Daemon & Rhaenyra Fans… Their Romance Only Gets Worse In HOTD
Source: Happy Sad Confused Podcast