Chucky creator Don Mancini extends a warm welcome to the latest killer doll on the scene, M3GAN. The creepy doll trope has a long-established history in the horror genre, with Annabelle from The Conjuring franchise and Chucky serving as two of the most recognizable examples. First appearing in 1988's Child's Play, Chucky is a doll possessed by a serial killer who commits a series of brutal murders. After spawning a whopping six more movies – Mancini was not involved with 2019's Child's Play – and a recent television show on Peacock, Chucky remains extremely popular, and the character's creator is reportedly looking into potential Chucky crossover ideas for future projects.
Mancini suggested a Chucky and M3GAN crossover and proposed it before even having seen the new film. Now, Mancini has taken his support for M3GAN a step further by posting a formal welcome to the character, inviting M3GAN – who he dubbed "the new kid on the block" – to the "dollhouse" as the caption to a photo of the AI doll's face. Mancini's post indicates that, while he still has not seen M3GAN, he is actively rooting for the movie, and the character, to succeed, even looping Chucky's official Instagram account into the friendly statement by saying he would feel the same. Check out Mancini's post below:
Related: Everything We Know About M3GAN 2
Could a M3GAN & Chucky Crossover Happen?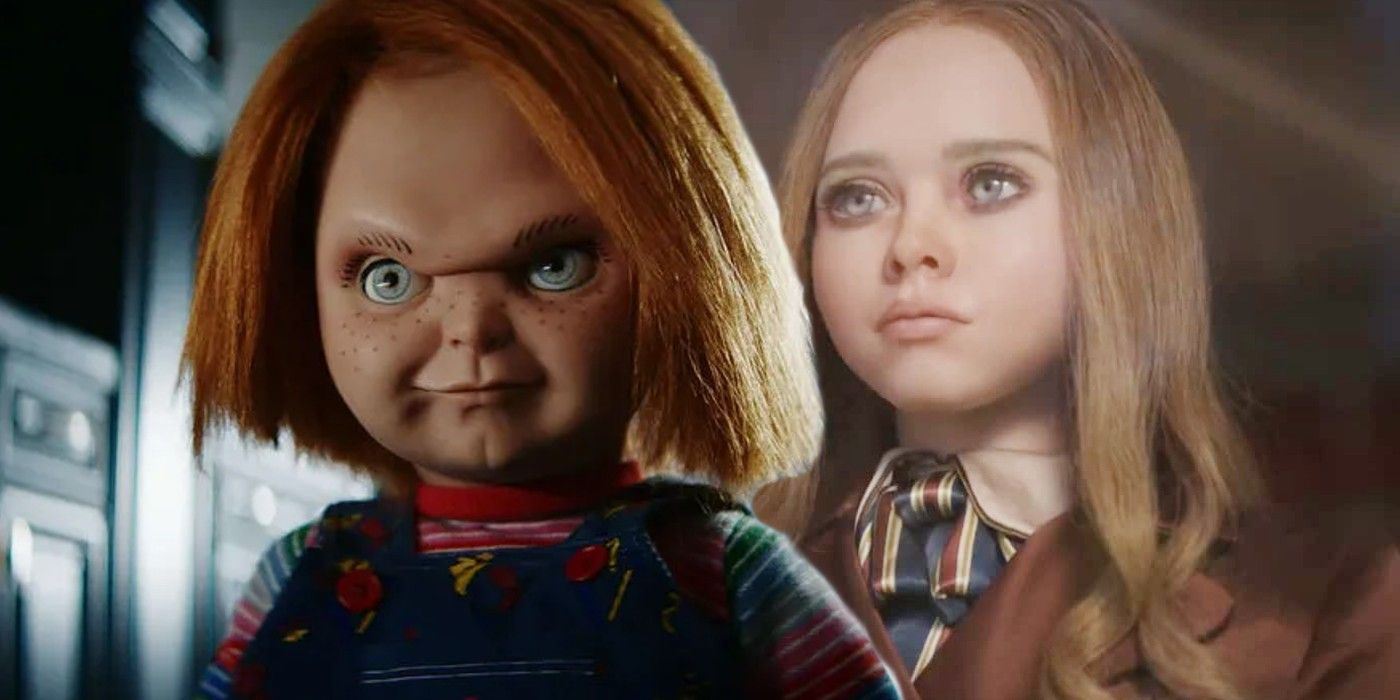 A crossover between M3GAN and Chucky would be intriguing due to their many differences, despite both figures being categorized as killer dolls. While M3GAN is an AI android, representing cutting-edge technology, Chucky has much simpler capabilities, with supernatural causes serving as the reason that he can speak and has consciousness. In addition, Chucky is possessed by a serial killer, making him evil from the start, whereas M3GAN was designed to protect and befriend her charge before becoming consumed with violence and possessiveness to meet that end.
Given those differences, if Chucky and M3GAN were to cross paths, they would almost certainly go head-to-head if Chucky were to go after Cady (Violet McGraw). M3GAN producer Jason Blum has previously put his money on M3GAN if that scenario were to occur due to her advanced technological capabilities. If Chucky didn't seek to harm M3GAN's program, it's possible that the killer dolls would team up, or at least develop an understanding, unless their actions or goals interfered with one another.
Based on Mancini's comments, it seems that a M3GAN and Chucky crossover down the line is possible, meaning the killer dolls could battle it out at some point in the future. In addition, M3GAN director Gerard Johnstone has already teased a potential Annabelle crossover, which indicates that the android's creators are open to expanding the franchise. While M3GAN would have a clear advantage in a Chucky crossover, Chucky could put up a compelling fight against the AI if he were to zero in on her few weaknesses. The continuing popularity of Chucky and the box office success already achieved by M3GAN in the opening weekend prove that such a project would be a promising prospect for all involved.
More: Is M3GAN Supposed To Be So Funny?!
Source: Don Mancini/Instagram