Weaponizing meme culture and TikTok, Universal appears to have delivered another horror hit with M3GAN — the buzzy new movie that is making audiences perform jigs and experience the jitters with equal intensity. The film debuted domestically after weeks of buildup with $11.7 million on its first Friday, including $2.7 million from Thursday previews.
M3GAN is expected to outperform projections by $10 million in its opening weekend, with an estimated $27.5 million debut. The movie has also made $3.3 million from a handful of overseas markets, pushing its current global haul to a hair over $15 million. The film debuted in France and Mexico towards the end of last year, and has made over $1.7 million in each of those territories.
All in all, the inventive marketing strategies that Universal utilized to promote the movie seem to be paying off. Directed by Gerard Johnstone, M3GAN puts a fun spin on the creepy doll subgenre of horror. It presents an artificially intelligent life-size "toy" that becomes overprotective of a young girl, and turns murderous whenever someone comes between them.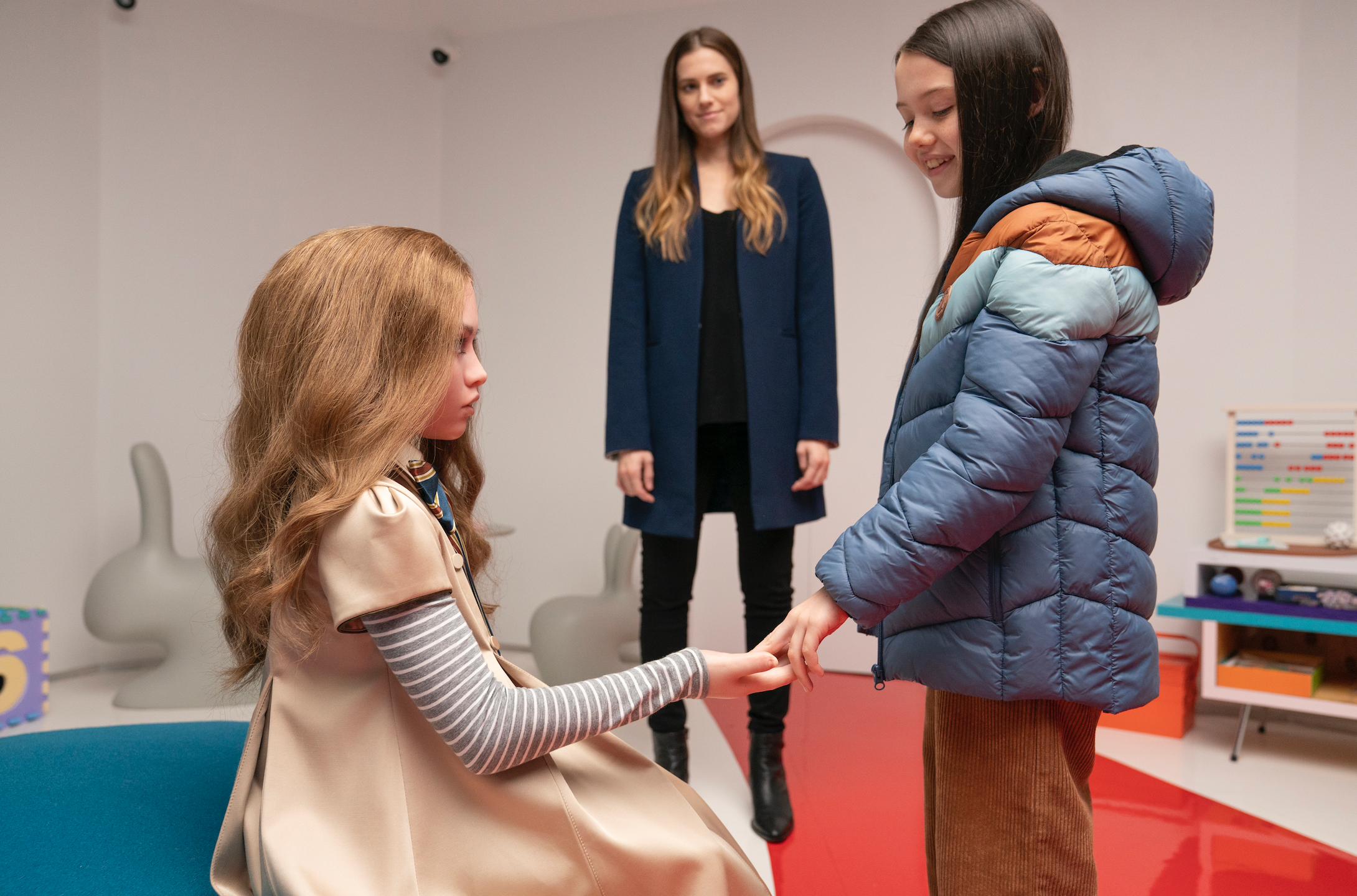 RELATED: 'M3GAN' Ending Explained: No One Messes With This Digital Doll
It helps that the movie cost only around $12 million to produce — a figure that it has already surpassed at the global box office — and received near-unanimous praise from critics. Collider's own Alyse Wax wrote in her rave review, "As the world makes greater strides in AI and robotics, these kinds of scenarios become more terrifyingly possible. Luckily, you have the strange image of M3GAN twerking or driving an expensive sports car to make you giggle past the discomfort."
In something of a rarity, the movie also earned a healthy B CinemaScore from opening day audiences, which bodes well for it in the long run. Horror fans are typically more critical, and horror movies are historically front-loaded. As far as comparable titles are concerned, M3GAN has nearly surpassed the lifetime domestic haul of director James Wan's similarly campy 2021 cult hit Malignant. That film topped its global run with under $35 million against a reported $40 million budget, but it should be noted that it opened day and date on the HBO Max streaming service, as a part of Warner Bros' now-legendary implosion during the pandemic. Wan serves as a producer on M3GAN, which is written by Malignant's Akela Cooper.
Universal has a rich history of distributing horror titles, going as far back as the Golden Age of monster movies. In recent years, the studio has delivered original hits by director Jordan Peele (Get Out, Us, Nope) and director M. Night Shyamalan (The Visit, Split, Glass, Old). Shyamalan is reuniting with the studio on his upcoming movie, Knock at the Cabin, which arrives next month. On the franchise side of things, the studio has released director David Gordon Green's Halloween reboot series, which wrapped up last year with Halloween Ends ($105 million globally). Universal recently experienced great success with director Scott Derrickson's The Black Phone, which grossed over $160 million worldwide against a reported budget of around $18 million.
The connective thread between several of these movies is producer Jason Blum, who through his Blumhouse banner has dominated the genre for over a decade. It will be interesting to see how far this latest Blumhouse feature will go when it completes its run at the box office.
You can watch our interview with star Allison Williams here, and stay tuned to Collider for more updates.