M3GAN's unexpected "Titanium" musical moment has spurred much fan appreciation online during the film's opening weekend. The Blumhouse horror flick, which just hit theaters, follows robotics engineer Gemma (Allison Williams) after she is forced to become the guardian for her young niece Cady (Violet McGraw). She uses Cady as a test subject for an android doll named M3GAN who is equipped with advanced AI. As Cady and M3GAN grow more attached, it soon becomes clear that the doll's directive to protect Cady at all costs includes a willingness to kill anyone who gets in M3GAN's way.
Although the film is best known for M3GAN's viral dance scene shown in the trailer, a completely different scene has also captured the attention of folks who saw it in theaters this weekend. The scene where the killer dolls sings David Guetta and Sia's "Titanium" (which was also featured on the Pitch Perfect soundtrack) as a lullaby for Cady is one that seems to have really caught people off guard. The moment has spawned many comments, jokes, and memes that have flooded the internet over the last three days. Check out select Tweets below:
Related: Yes, M3GAN's PG-13 Rating Does Hurt The Horror Movie
Why M3GAN Singing "Titanium" Makes More Sense Than You Think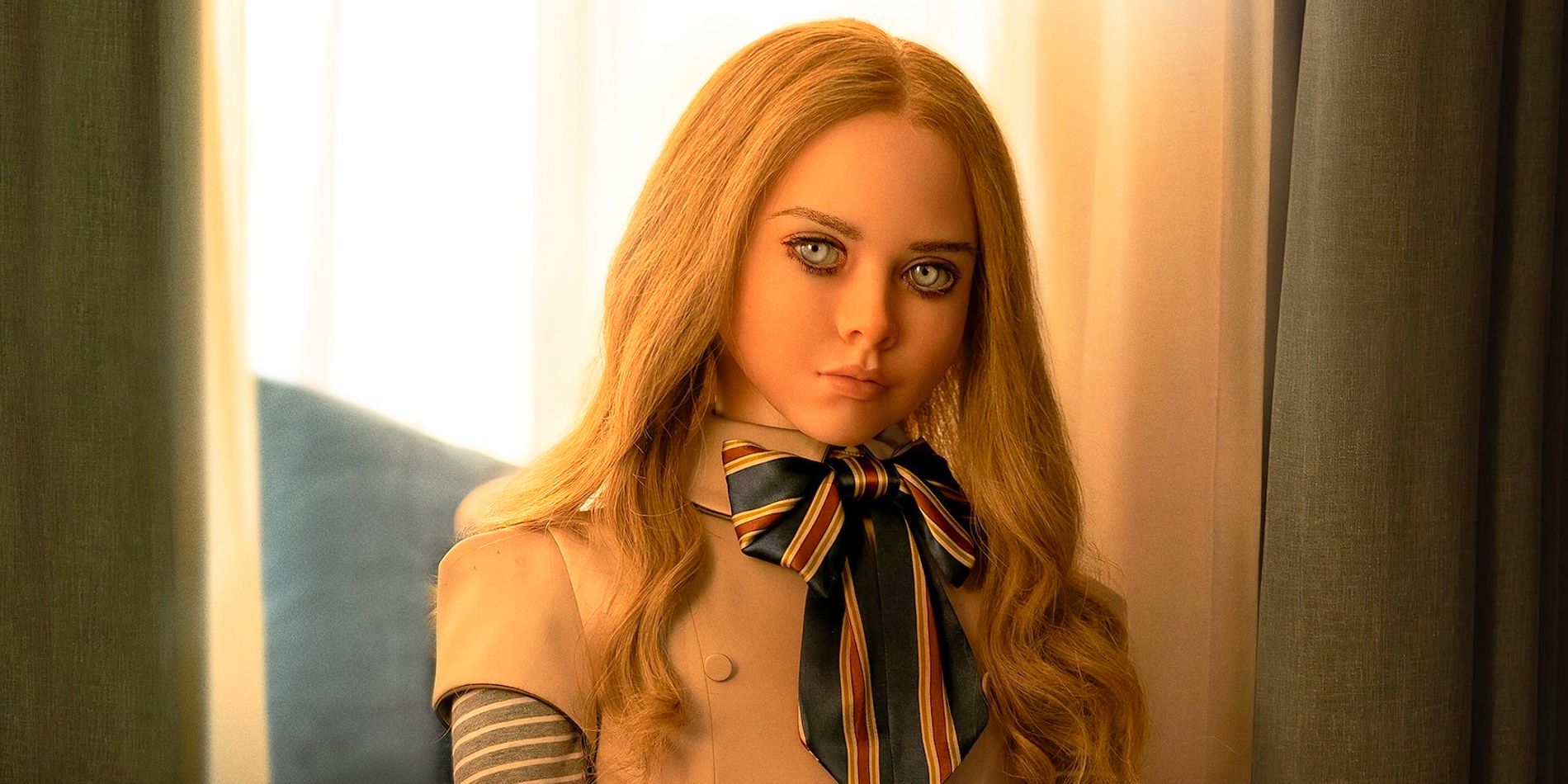 Although the "Titanium" lullaby sequence seems to come out of nowhere, it actually fits perfectly within the scope of M3GAN's unique horror comedy stylings. For one thing, it furthers the film's top-to-bottom satire of consumer toy culture and the way kids are used as cogs in the machine of big business. The toys made by Gemma's company Funki are outsized parodies of real-life toys that have stocked store shelves for years, and the way that M3GAN uses music to connect with Cady is reminiscent of many toys designed for young girls, especially the extended Barbie catalog.
Hearing music coming from a doll isn't an uncommon occurrence, but the movie renders it creepy by using M3GAN's uncanny valley synthetic voice. The lyrics of the song "Titanium" are also key to the scene, adding depth beyond the fact that the M3GAN doll itself is made of metal as tough as titanium. Lines like "shoot me down, but I won't fall" foreshadow the violent turn that M3GAN will soon take and how difficult it will be to end her reign of terror.
Is M3GAN Secretly a Musical?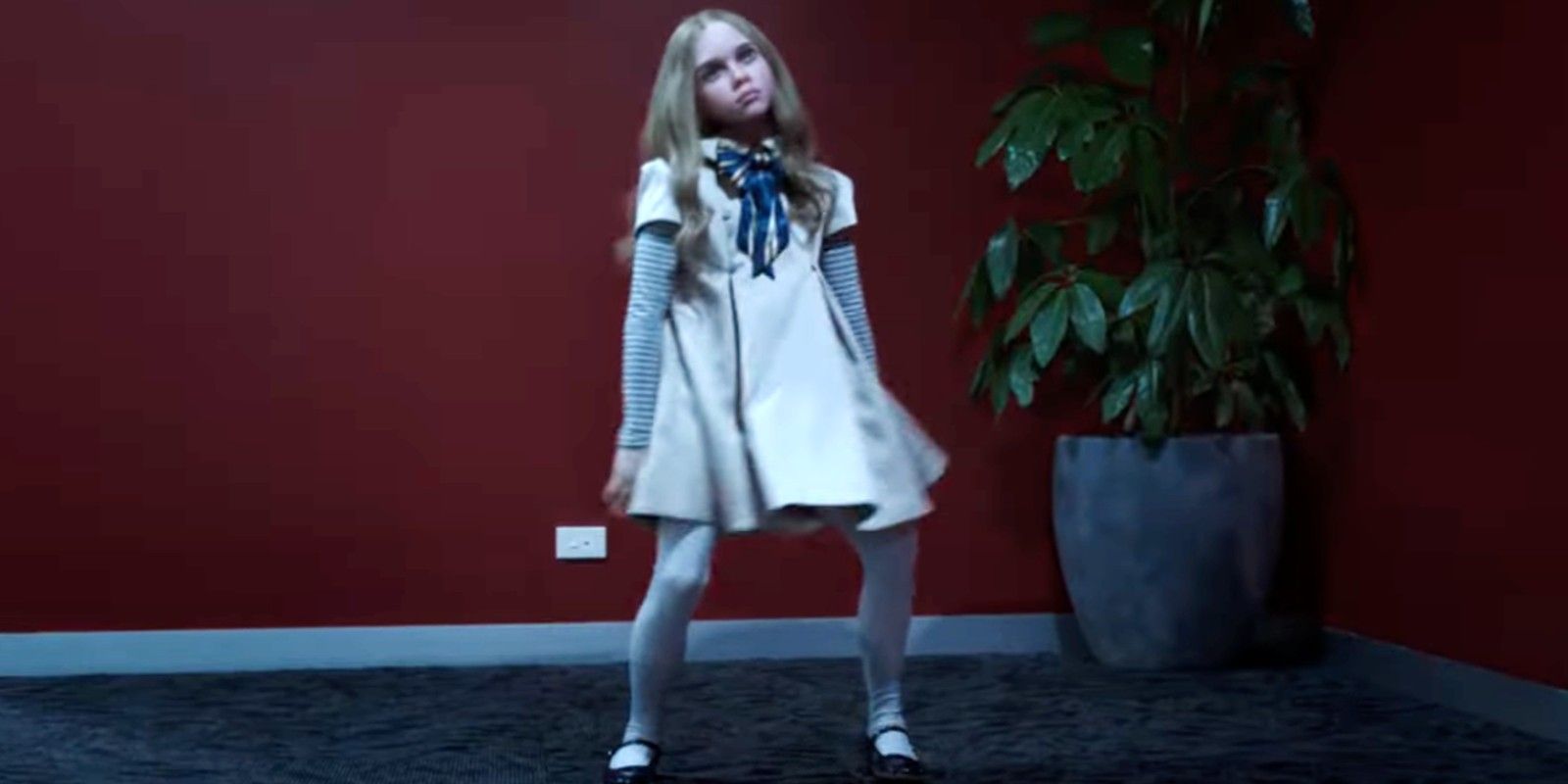 Although the "Titanium" sequence has caught on, it's only one of three musical moments in the film. In her attempts to connect with Cady, M3GAN also sings the original song "Tell Me Your Dreams" as well as "Ac-Cent-Tchu-Ate the Positive" by Bing Crosby and The Andrews Sisters. When taken in tandem with the iconic dance moment that helped contribute to M3GAN's strong opening weekend, there are almost more musical moments in the film than there are murders. While the film isn't considered a musical, it has a commitment to song and dance that is highly unusual for a horror film, to the point that the potential M3GAN 2 could become a full-blown musical if it wanted to.
More: M3GAN Continues A Promising Horror TrendSource: Various (see above)