It's understandable to feel left out if you're the only member of a hit show's main cast to not be featured in the majority of the final season, and that's exactly what Brian Cox seems to be going through. Cox starred as the brutal media mogul Logan Roy in HBO's widely acclaimed series Succession, which will conclude its four-season run this Sunday. Logan was killed off in the final season's third episode, which Cox couldn't help but admit in an interview with the BBC felt a little "too early."
Logan's impending death had been baked into the show's premise, but when it ultimately happened, it shocked millions of viewers across the world. Creator Jesse Armstrong and director Mark Mylod allowed the wrenching episode to play out essentially in real time, as Logan's three children — Kendall (Jeremy Strong), Roman (Kieran Culkin) and Siobhan (Sarah Snook) — scrambled to come to terms with what had just happened, but also make strategic moves for the future.
It's a future that Cox, for one, won't be a part of. He said in the interview that he thought Logan's death scene was "great," but admitted that he didn't actually watch the episode. "I have no interest in watching. My own death will come soon enough," he said. "But I just thought, 'wow', you know, he did it brilliantly. It was a brilliant scene, the whole act." Cox never considered telling Armstrong to maybe reconsider killing Logan this early in the season, because he felt it would be a futile discussion. "There's no point going down that road, especially with somebody like Jesse, because he's already made a plan," he said.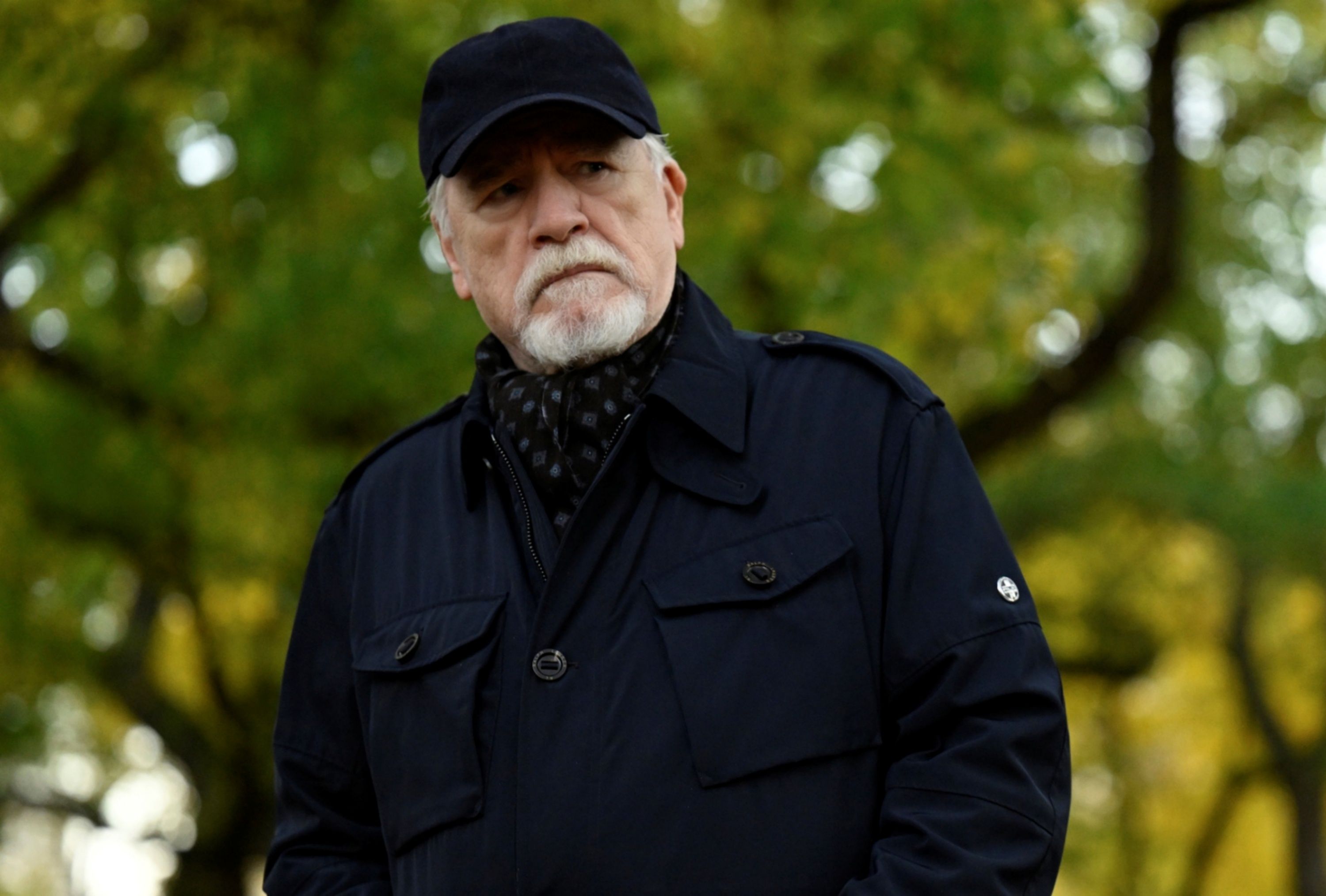 RELATED: Is Logan Roy Based on a Real Person?
Armstrong said on the official Succession podcast, hosted by Kara Swisher, that the primary reason why Logan was killed in episode three was because he wanted to explore how the Roy siblings would navigate a world without their father's imposing presence. Across four seasons, the Roys have been forging alliances and stabbing each other in the back in their Shakespearean quest to take over from their father. Regardless of the fact that they've occasionally generated sympathy, there's no looking past the rather macabre thirst for power — they have, after all, always operated under the assumption that Logan was on his deathbed. Cox admitted in the interview that when the inevitable finally happened, he felt a sense of "rejection," but he has since come to terms with it. In his own words:
"It was an odd feeling. I looked on it, wrongly, as a form of rejection. I was fine with it ultimately, but I did feel a little bit rejected. I felt a little bit, 'oh, all the work I've done. And finally I'm going to end up as a New Yorker on a carpet of a plane'."
Speculation About the Series Finale is Peaking
Perhaps one of the most acclaimed dramas of its era, Succession has consistently drawn strong ratings for HBO, and nearly single-handedly kept the weekly episodic format alive by fueling intense water-cooler discussion on social media. Speculation is at an all-time high, with the series finale right around the corner. The episode will finally reveal who will succeed in taking over as the CEO of the Waystar Royco media empire (and if Cousin Greg's sycophancy will pay off). You can watch a preview for the series finale here, and stay tuned to Collider for more updates.