Kratos surprisingly survives the events of God of War Ragnarok, despite heavy foreshadowing of the mythic hero's death, but the franchise would've been better off actually killing the Ghost of Sparta. The recently released sequel sees Kratos and Atreus battle the powerful Norse gods while attempting to prevent Kratos' prophesied death. The God of War protagonist manages to come out of Ragnarok alive, but killing him could've been a more interesting choice.
[Warning: the following article contains spoilers for God of War Ragnarok.]
Despite the fact that God of War ending runes predicted Kratos' death back in 2018, Ragnarok lets the Ghost of Sparta live to fight another day. Fate is a major theme in God of War Ragnarok, with both Kratos and Atreus making an effort to prevent the mythic hero's fatal destiny throughout the adventure. The game's events eventually prove that the future can never truly be foretold, with Kratos avoiding his death and forging a new future where he redeems himself by serving as a benevolent god. Despite God of War Ragnarok's central focus on fate, the game could've been more powerful by carrying through on Kratos' demise.
Related: God Of War Ragnarök: What Makes Odin Kratos' Perfect Villain
God of War Ragnarök Says Death Is A Part Of Life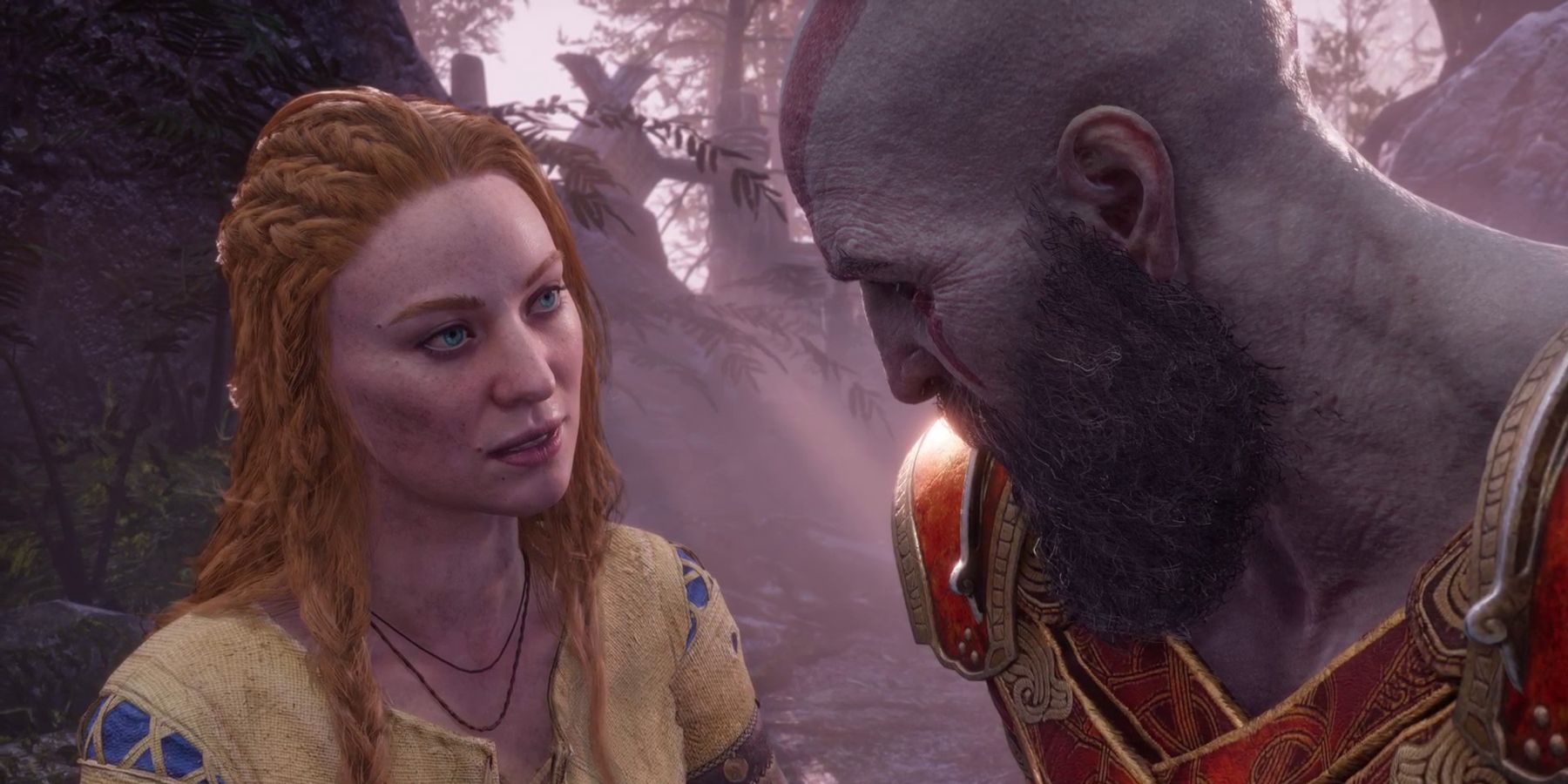 While Kratos subverting his fate fits into God of War Ragnarok's themes of the future being formed by action instead of prophecy, seeing Kratos finally die in God of War would support another of the sequel's themes. Various flashbacks to Atreus' mother Faye focus on death, with the kindly Giant telling Kratos that, "death is a natural part of life." By finally killing off the Ghost of Sparta for good, God of War Ragnarok's could've directly taught this lesson by taking away the series' iconic protagonist. Kratos' dying words to Atreus also could've seen him pass on this same lesson, bringing the family's story full circle.
By letting Kratos live, God of War Ragnarok seems to trivialize the final flashback conversation between Kratos and Faye. The discussion is focused on Faye's impending death, with the wise Jotnar warrior working to, "take charge of [her] ending" just as Kratos attempted to do at the end of God of War 3. By making God of War Ragnarok the end for Kratos, Santa Monica Studios could've embraced Faye's claim that, "the culmination of love is grief" by having the Ghost of Sparta end his immortal existence on his own terms. By letting Kratos live to fight another day, Ragnarok makes this emotional conversation with Faye seem like a mere misdirection.
https://www.anrdoezrs.net/links/100764923/type/dlg/sid/UUsrUeUpU6048200/https://www.youtube.com/supported_browsers?next_url=https%3A%2F%2Fwww.youtube.com%2Fwatch%3Fv%3DhfJ4Km46A-0
Kratos Could've Make A Willing Sacrifice In GoW Ragnarök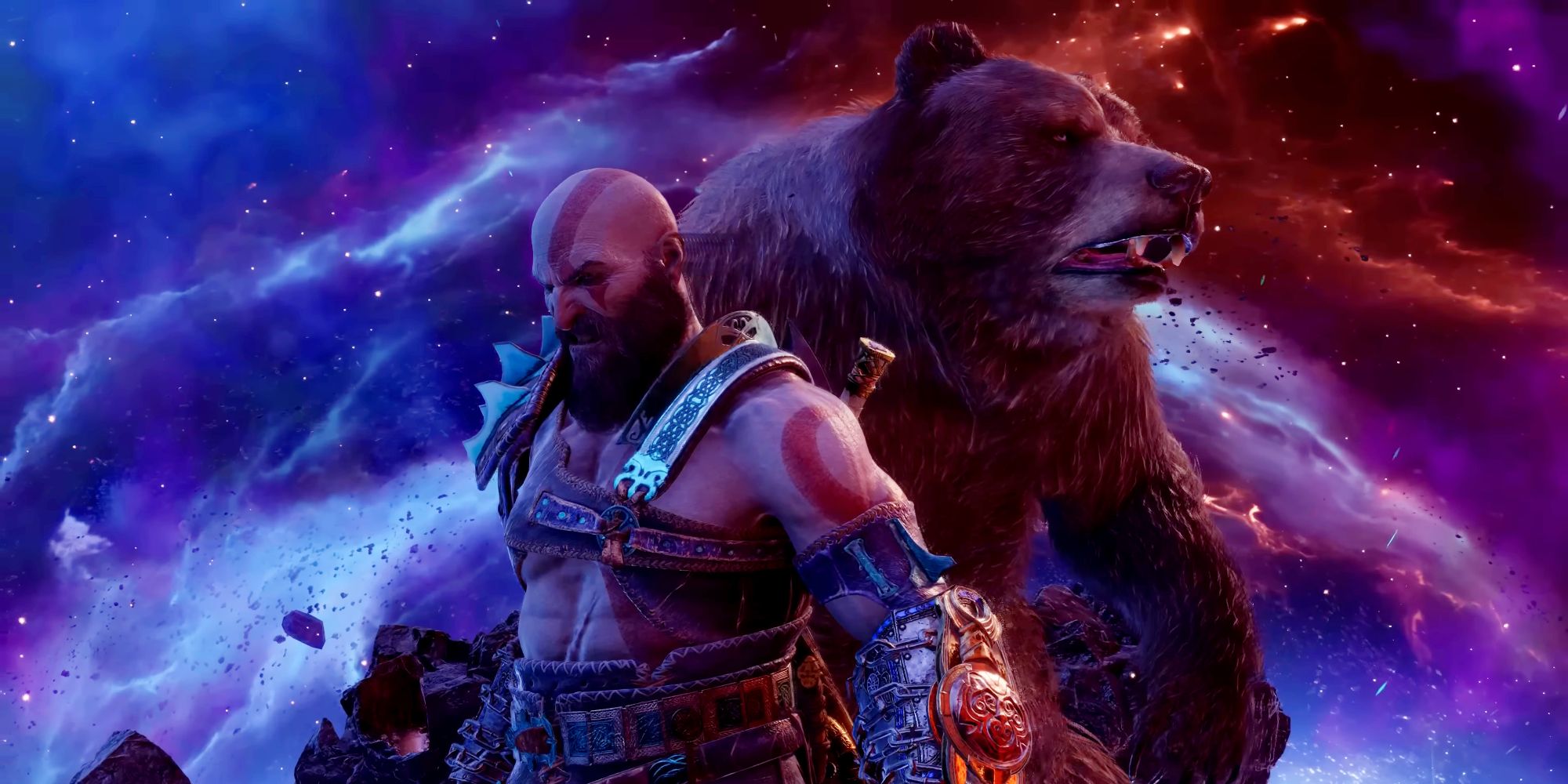 While Kratos surviving the game's events is meant to tie into the theme of forging one's own destiny, the Ghost of Sparta's theoretical death still could've explored this concept. The mural from the end of 2018's God of War, which convinces the father-son duo that Kratos will die, depicts Atreus cradling his demigod father's dead body after apparently losing a fight with Thor. Atreus is then seen joining forces with Odin, seemingly serving as the apprentice of GoW Ragnarok's scheming villain. However, the game's events actually play out quite differently when Kratos bests Thor and spares his life before defeating Odin the All-Father with the help of Atreus and Freya.
In order to carry on both of the game's major themes, God of War Ragnarok could've seen Kratos die on his own terms. Rather than falling in battle to Thor, perhaps the Ghost of Sparta would willingly sacrifice his life to defend Atreus and bring an end to Odin's reign. Willingly sacrificing himself, rather than just dying during combat, would mirror Kratos' sacrifice at the end of God of War 3 and the lessons taught to him by Faye. Having Kratos die at the end of the Norse saga could've made GoW Ragnarok's ending the best in the series, while also opening the door for the rise of a brand-new protagonist.
Related: God Of War Ragnarök Is Better Explored With Atreus
God of War Ragnarök Could've Passed The Torch To Atreus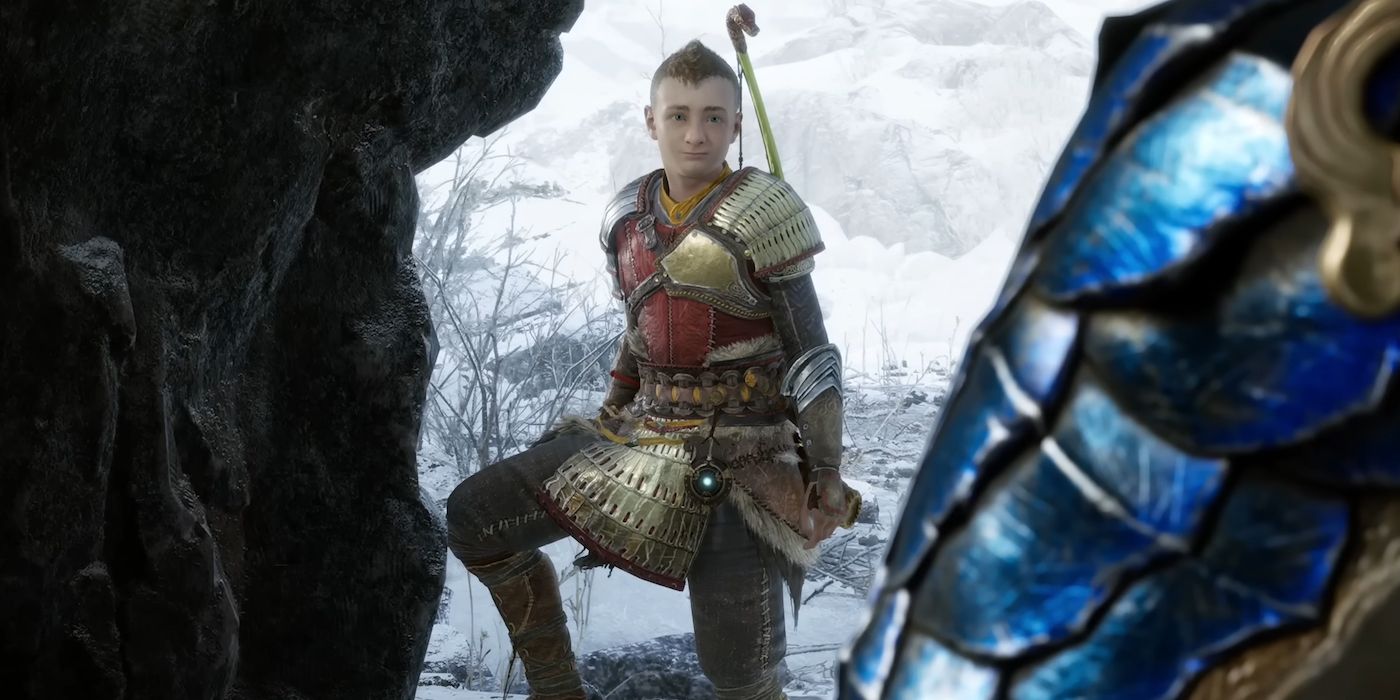 By giving Kratos a climactic send-off, God of War Ragnarok could've also passed the mantle of series protagonist to the demigod warrior's son Atreus. The agile archer makes his debut as a playable character in the recently released sequel, with several lengthy segments devoted to controlling Atreus with his own suite of unique abilities. Atreus' archery skills and agility make him an incredibly skilled combatant and both long range and melee combat, and a selection of Runic Summons lets him call for aid from a variety of spectral creatures. Atreus also has his own special abilities, Rage mechanics and skill tree upgrades that make him just as in-depth a protagonist as Kratos.
Killing off Kratos in God of War Ragnarok wouldn't need to bring the series to an end, with GoW Ragnarok's Atreus sections putting him in line to become the franchise's next main hero. Exploring new mythologies as the mischievous demigod could be very engaging, with his unique skillset allowing for a change in gameplay comparable to the franchise's jump from Greek to Norse myth. Future installments starring Atreus could place emphasis on agility and ranged combat, with his shapeshifting abilities possibly creating opportunities for larger open-world maps. However, Kratos' survival in God of War Ragnarok makes it far more likely that the Ghost of Sparta will remain the primary protagonist of the series.
2018's God of War strongly hinted that Kratos would die in its sequel, but God of War Ragnarok let the Ghost of Sparta subvert his destiny and survive the end of the world once again. God of War Ragnarok's ending sets up future adventures for the PlayStation icon, who is now fated to become a beloved god. However, actually killing Kratos could've paid off the sequel's themes of death and acceptance while still letting the Ghost of Sparta write his own fate with a purposeful sacrifice. Kratos' death also could've set up Atreus as the series' next protagonist, but God of War Ragnarok subverted expectations by taking a much different path.
More: God of War Ending Explained
Source: PlayStation/YouTube
Original Release Date:

2022-11-09

Developer:

Santa Monica Studio

Franchise:

God of War

Genre:

Adventure, Action

Platform:

PlayStation 4, PlayStation 5

Publisher:

Sony Interactive Entertainment

ESRB:

M

Summary:

Ragnarok has arrived in God of War Ragnarok, the sequel to the 2018 game of the year released on PlayStation 4. Three years have passed since Kratos and his son, Atreus completed their quest across the realms while facing off with a small handful of Norse gods. However, their actions come with consequences. The Allfather, Odin, is ready for vengeance, and his son, Thor, is leading the charge. Atreus, looking to find more answers to the questions of his lineage bestowed to him by his mother, embarks on another quest with his father to discover the truth while contending with the wrath of Odin's realm. New friends and allies will help them on their journey, but some allies turned foes will seek to end them before Fimbulwinter comes to a close. God of War Ragnarok will conclude the Norse saga of God of War and launch on November 9 2022.

Prequel:

God of War