A slate of new images from the upcoming period drama Jeanne du Barry have been released. The new images spotlight the star of the project, Johnny Depp, in his return to the big screen following his highly publicized defamation trial against ex-wife Amber Heard.
The images, shared on Instagram by the French publication Première, shows off the toplining Depp in the role of 18th century French King Louis XV. The film, which will be set entirely in French (Depp learned the language while previously living in France), will reportedly revolve around Louis' life with his infamous lover, Madame du Barry, who often fought with the established nobility of France's royalty. In the first image, Depp, in costume as Louis, can be seen conversing with du Barry, played by the project's director, Maïwenn Le Besco — known mononymously as Maïwenn — as she rests her head on the king's shoulder. The second image appears to show du Barry curtsying to Louis amidst a crowd of onlookers, in what appears to be the Palace of Versailles, where much of the film takes place. In this image, Depp appears to be dressed in an even more regal costume than the previous one, much in line with the pomp and circumstance worn by the nation's elite prior to the French Revolution. The third and final photo shared by Première shows off yet another image of Depp in costume as the king, in different-colored, yet similarly lavish attire.
While previous images from the film have been released, this trio undoubtedly gives the best look so far at the upcoming film. Beyond Depp and Maïwenn, Jeanne du Barry also stars Pierre Richard, Louis Garrel, Benjamin Lavernhe, Noémie Lvovsky, Melvil Poupaud, India Hair and Pascal Gregory. Their roles remain mostly undisclosed, though it is likely that one of them will be playing Louis' wife, Marie Leczinska.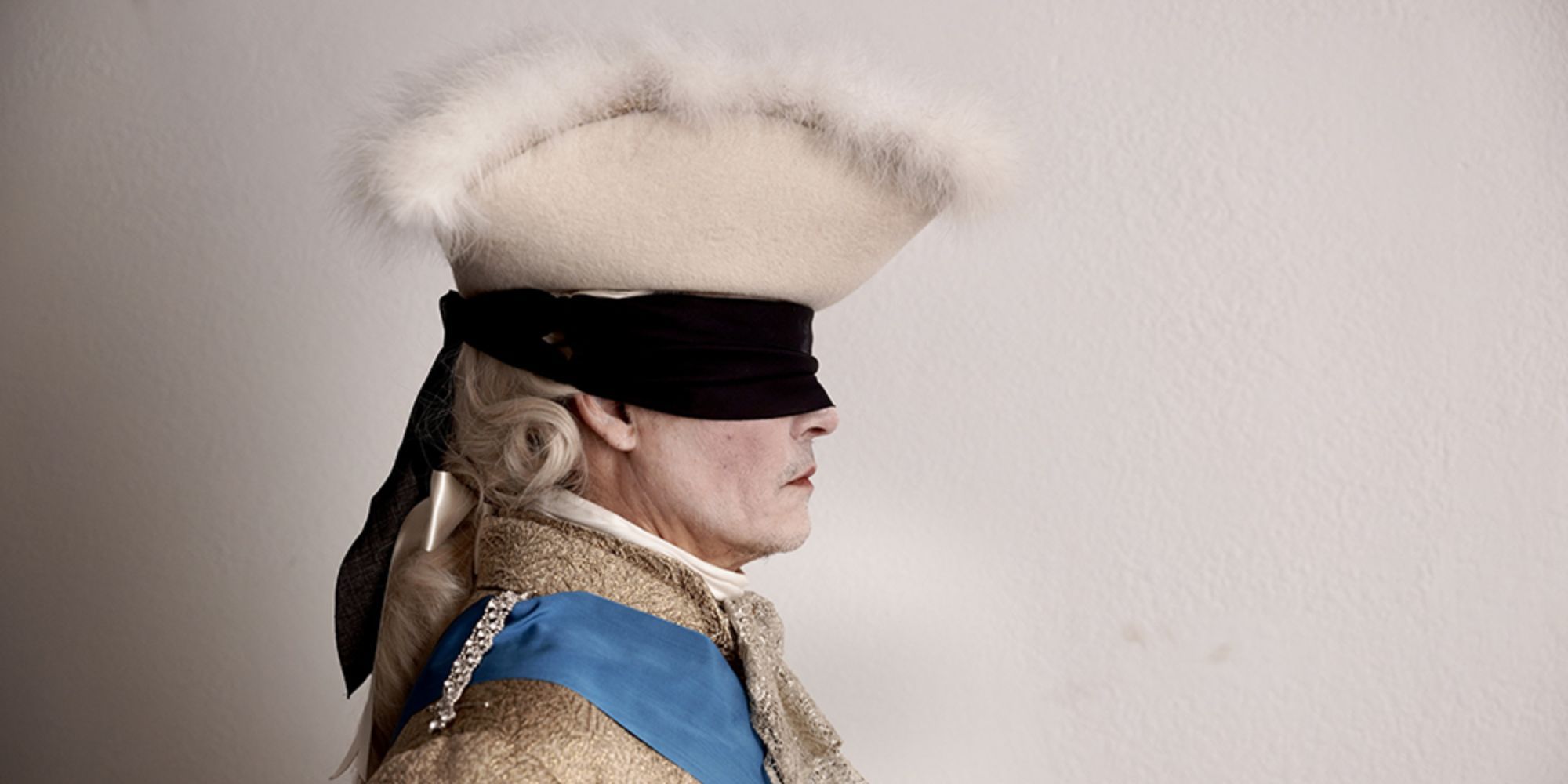 RELATED: Johnny Depp Makes Statement Following Defamation Trial Verdict
Maïwenn took the reigns of the film on the creative development side. Beyond acting and directing, she also wrote the film's screenplay with Teddy Lussi-Modeste and is producing alongside Pascal Chaucheteux and Gregoire Sorlat through their French label Why Not Productions. IN2 and France Télévisions are also producing.
Depp was cast as Louis in January 2022, and the rights to distribution were acquired by Netflix at the Cannes Film Festival that July, with filming commencing later that year. However, the streaming service's purchase was notably a deal for French distribution, and it is unclear if the film will ever make its way to international theaters.
Netflix will be releasing Jeanne du Barry, which will be known in France as La Favorite, in French theaters in 2023. However, it will not release the film on its streaming service until a full 15 months after that, the earliest that global audiences will be able to view it. See the new images from the film below: