College football is going Hollywood over at ESPN. For Monday night's matchup between TCU and Georgia in the College Football Playoff National Championship, Variety reports that legendary composer John Williams has written a new theme to underscore one of the sports network's biggest nights. It's the first time Williams has done any work for broadcast television since 2009 when he composed a theme for PBS's Great Performances, winning an Emmy in the process.
According to ESPN's co-director and producer Martin Khodabakhshian, the new piece, titled "Of Grit and Glory," is the culmination of a surprising back-and-forth between the network and Williams and was specifically designed to capture the emotions of the night, "fear and anticipation, triumph and failure." To go along with the composition, ESPN also created a set of visuals to fit Williams' joyous, epic theme that reflects on the storied history of college football and on the idyllic nature of Hollywood and California as the game is taking place in SoFi Stadium in Inglewood. Included in the video will also be footage taken directly from the Sony scoring stage where Williams conducted a 96-piece orchestra to bring the theme together. As Michael Sciallis, Khodabakshian's co-director and editor, said, showing the orchestra at work was important "so you feel the energy of those orchestra members, and of John, playing this music for the first time, so the audience gets to feel that as well."
Williams' new music will also be heard throughout the game as he also included different takes and stingers to play at different times in the broadcast. Getting the composer to actually do it for the network was a dream come true for all involved. Both Khodabakshian and Sciallis desperately wanted Williams to create their opening theme and finally decided to write to him at the behest of lead game producer Bill Bonnell who had experience working with Williams on the Olympics. "There's no better person on the planet to write about emotions and the things that come with the biggest night on ESPN's biggest stage, our Super Bowl, than John Williams," Khodabakshian said. "We wrote about the emotions of bringing people together, not just the competition side of it, but how audiences are affected," Sciallis added, referring to the "love letter" they sent Williams.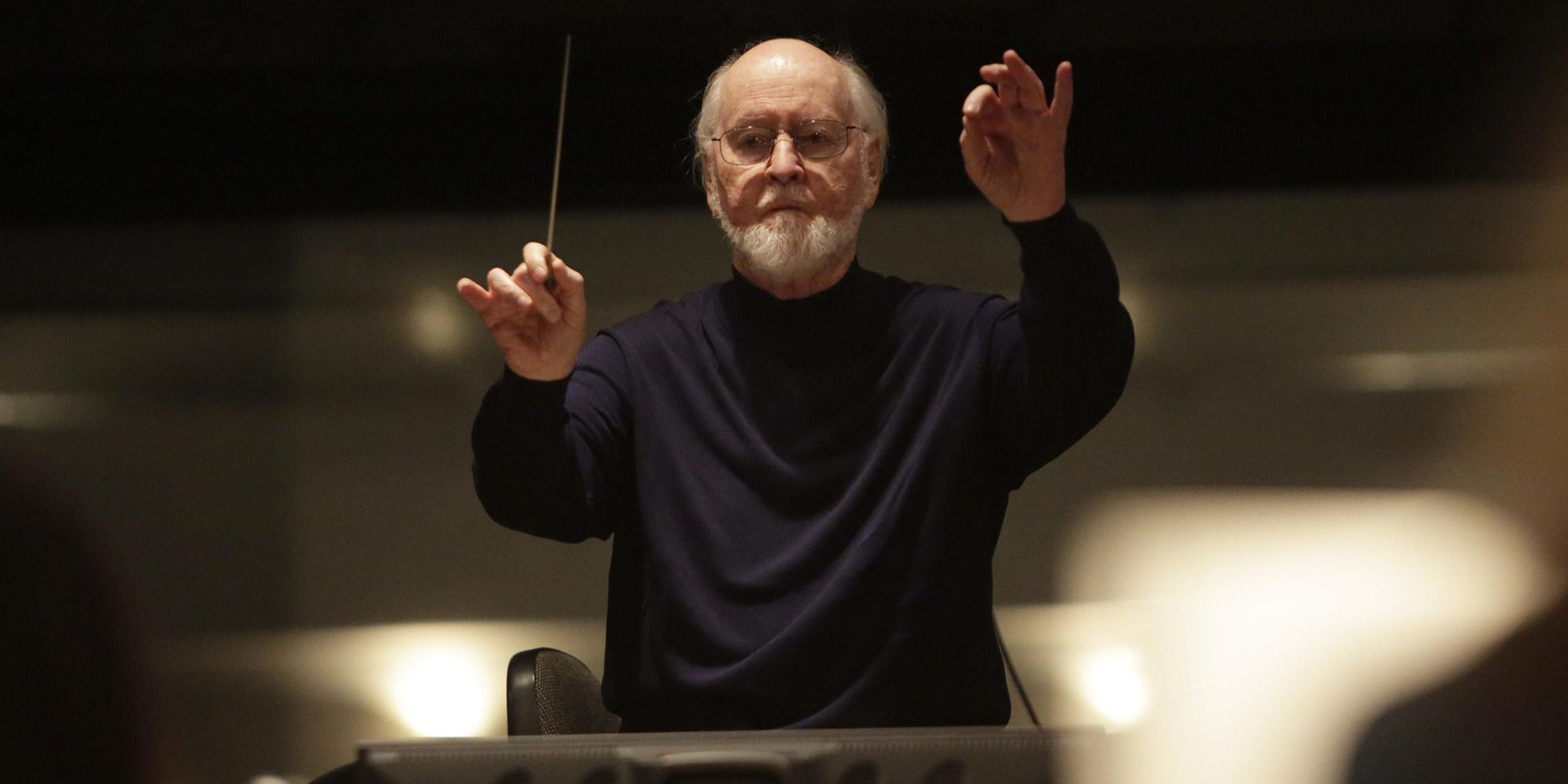 RELATED: 'The Fabelmans': Steven Spielberg Praises John Williams in New Featurette
ESPN executives were over the moon when they received a response that Williams had already started writing just two days after the letter was sent. It's a major, high-profile addition to their broadcast that, internally, seemed like a pipe dream. Upon first hearing Williams's composition, Sciallis said, "He captured the spirit of the night." "I'm so overwhelmed and grateful because he's the GOAT!" Khodabakshian continued, telling Variety that his first listen during the recording session moved him to tears. It's possible that "Of Grit and Glory" will become a staple of ESPN's college football broadcasts for years to come.
At 90, Williams Is Still Hard at Work Creating Sweeping Scores
Williams is nearing the end of his storied career, but he's going out with a bang. He still has one more blockbuster up his sleeve Indiana Jones and the Dial of Destiny in June. Before that, he re-teamed with an old favorite in Steven Spielberg for his semi-autobiographical Oscar contender The Fabelmans, and returned to the Star Wars franchise for Obi-Wan Kenobi on Disney+. The five-time Academy Award winner (and many-time nominee) has earned awards for everything from Schindler's List to Jurassic Park.
Get a taste of Williams' new theme during ESPN's NFL coverage on Saturday and hear the full composition on Monday, January 9, during the game between TCU and Georgia at 7:30 p.m. ET. Check out the trailer for Indiana Jones and the Dial of Destiny below.