Jeremy Renner shared a message of positivity to his Instagram story on his birthday, thanking the hospital staff that has helped with his recovery following his scary snow plow accident. Renner rose to prominence in the late 2000s for his Oscar-nominated portrayals of Sergeant First Class William James in The Hurt Locker, and Jem Coughlin in The Town. The veteran actor then gained worldwide fame a few years later when he began a long and successful turn as Clint Barton/Hawkeye in the Marvel Cinematic Universe, a role which he has continued in through many sequels as well as the Disney+ series Hawkeye, in which he finally earned the lead role.
In a message posted to his Instagram story (via Deadline) on the evening of his 52nd birthday, Renner thanked the medical staff that has been helping him through this difficult time since the snow plowing accident on New Year's Day that left him in stable but critical condition. The message read "Thank you Renowned Medical ICU team for beginning this journey," with four "hands-in-prayer" emojis and a photo of Renner wearing an oxygen mask surrounded by 11 people in medical scrubs. Check out a screenshot of his post below:
Related: What If Jeremy Renner Had Replaced Tom Cruise Mission: Impossible?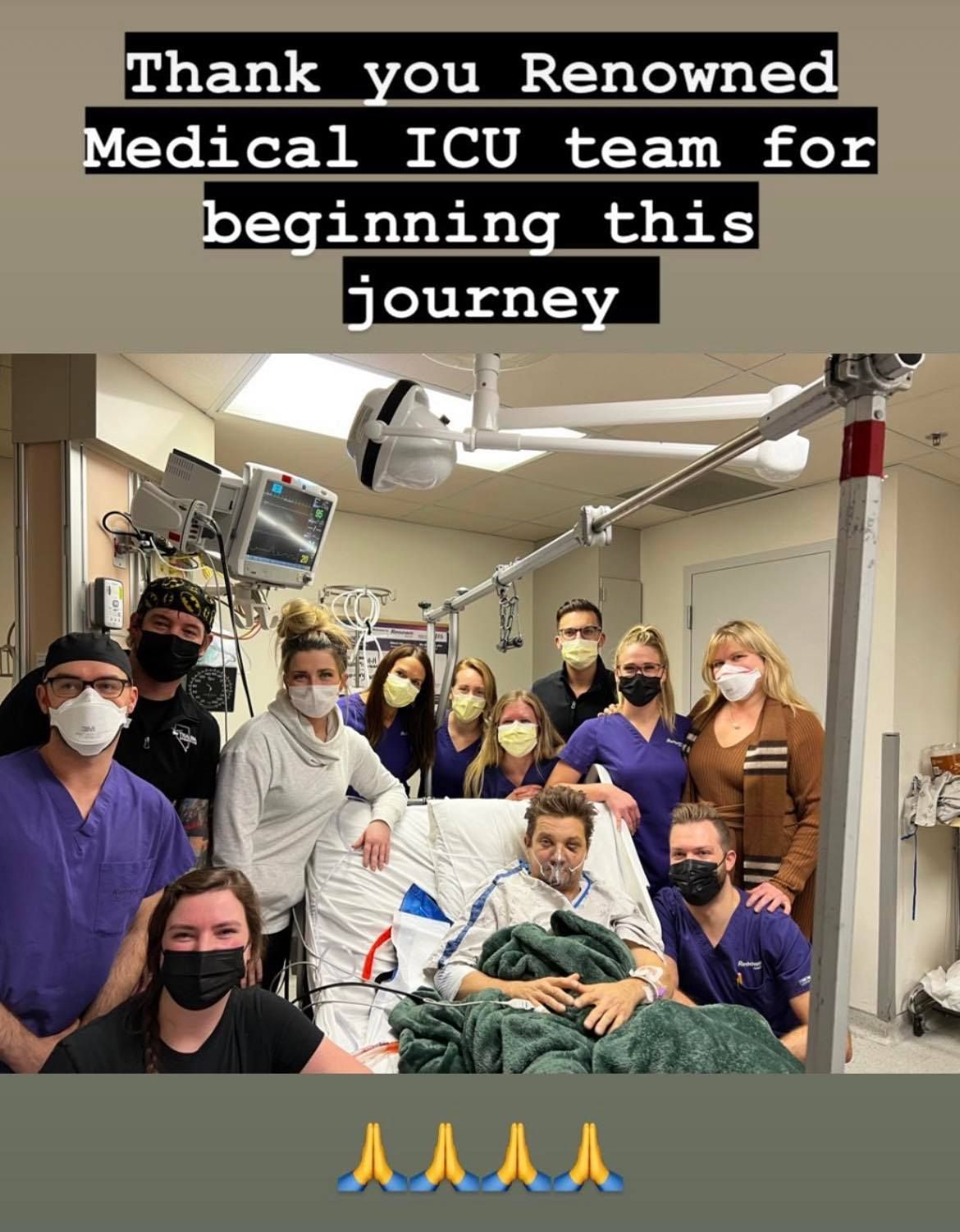 How Has Renner Progressed Since His Accident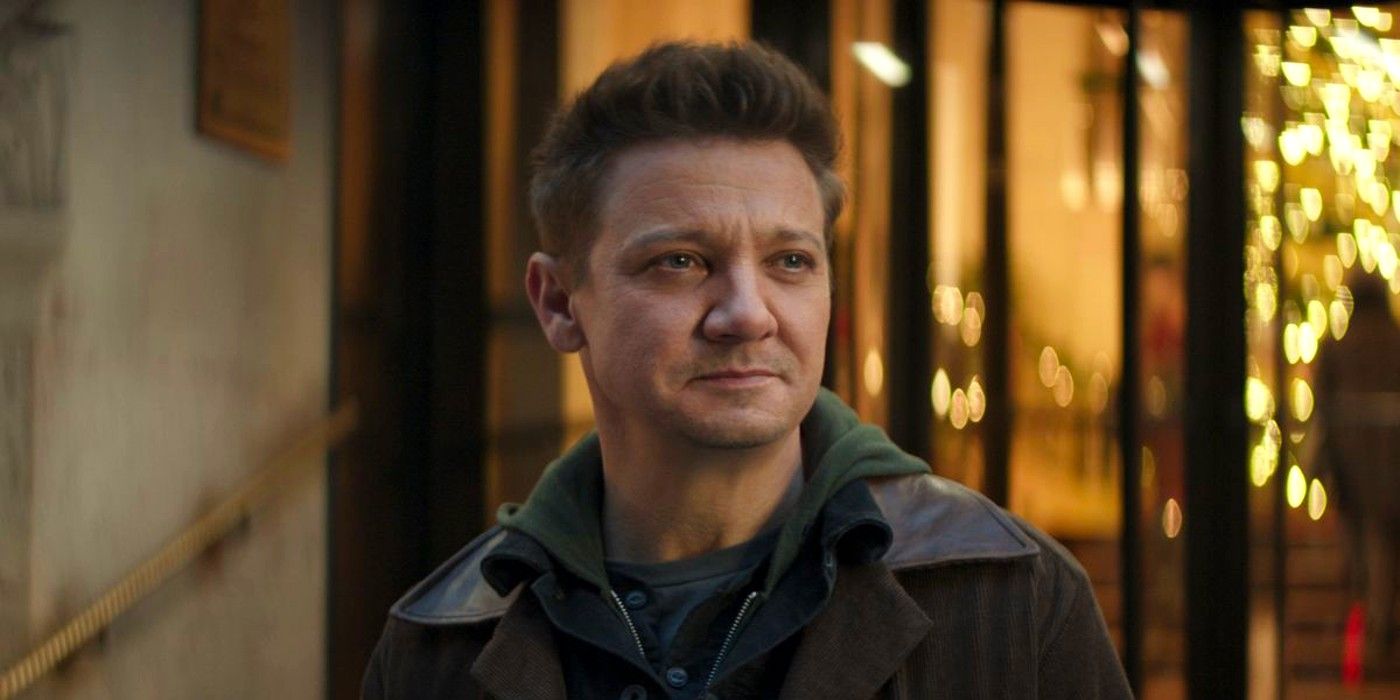 According to witnesses, the accident occurred when the Snowcat plow Renner was using at his home in Washoe County, Nevada, rolled over and ran over his leg. Luckily, a neighbor nearby happened to be a doctor and treated Renner by applying a tourniquet to reduce his blood loss until the paramedics arrived. The paramedics then airlifted the actor by helicopter to a local hospital where he underwent intensive surgeries for what his representatives called blunt chest trauma and orthopedic injuries. The Mayor of Reno recently expounded on the circumstances ​​​​​​​of the accident, saying that Renner was actually trying to be a good Samaritan by helping a driver who was boxed in by three feet of snow.
The area where the accident happened was reportedly labeled a crime scene by the Washoe County Sheriff's office, and the Snowcat he was operating has been impounded as it was allegedly supposed to be equipped with mechanisms to avoid exactly this kind of incident. The Hawkeye star has been getting messages of support ever since news of the accident broke, and the love has continued to pour in since then, not only from family and fans, but especially from his MCU buddies,​​​​​​​​​​​​​​ including fellow Avengers Chris Hemsworth and Chris Evans. The surgeries he underwent on January 2 were all successful, and Renner is now convalescing surrounded by his family members, who have thankfully been by his side through this entire ordeal.
There has been a lot of positivity surrounding Renner's progress in the week since the accident, and for good reason considering the tone of his social media posts, though the actor does remain in the intensive care unit. Renner has provided the public with several positive and encouraging updates in the time since the New Year's Day accident, including a recent video Renner posted to his Twitter account with his mother and sister with the caption "A "not no great" ICU DAY, turned to amazing spa day with my sis and mama." There is currently no timetable regarding Renner's injuries and no news on when he will be able to leave the ICU, though with his frequent use of social media over the past few days, fans of the MCU actor can expect Renner to give more updates as he continues on his road to recovery.
More: Hawkeye Secretly Revealed A Massive Multiverse Saga ProblemSource: Deadline