Warning! SPOILERS for The Pale Blue EyeChristian Bale's new Netflix film The Pale Blue Eye sees the poet and horror legend Edgar Allan Poe (Harry Melling) aid the investigation of a brutal murder – but did any of the events actually happen? Set at in West Point, 1830, Pale Blue Eye follows detective Augustus Landor (Bale) as he's recruited by the United States Military Academy to investigate the apparent suicide of a cadet, whose heart was removed from the morgue. It's an overt reference to Poe's famous short story The Tell-Tale Heart, and the connections to the writer's work are emphasized further when Landor recruits Poe to assist him with his investigation.
In 1830, Edgar Allan Poe hadn't yet turned his hand to horror like The Fall of the House of Usher (soon to be adapted by Mike Flanagan), as he was working hard to get his poems published. In order to support himself financially, Poe had enlisted in the army in 1827 and later enrolled at West Point in July 1830. So the premise of The Pale Blue Eye is rooted in fact. However, the story it tells of how Poe's murder investigation inspired the poet to turn to horror is fictional, with elements of historical fact and some glaring omissions.
RELATED: How The Lighthouse Adapted An Unfinished Edgar Allen Poe Story
Why The Pale Blue Eye Isn't Based On A True Story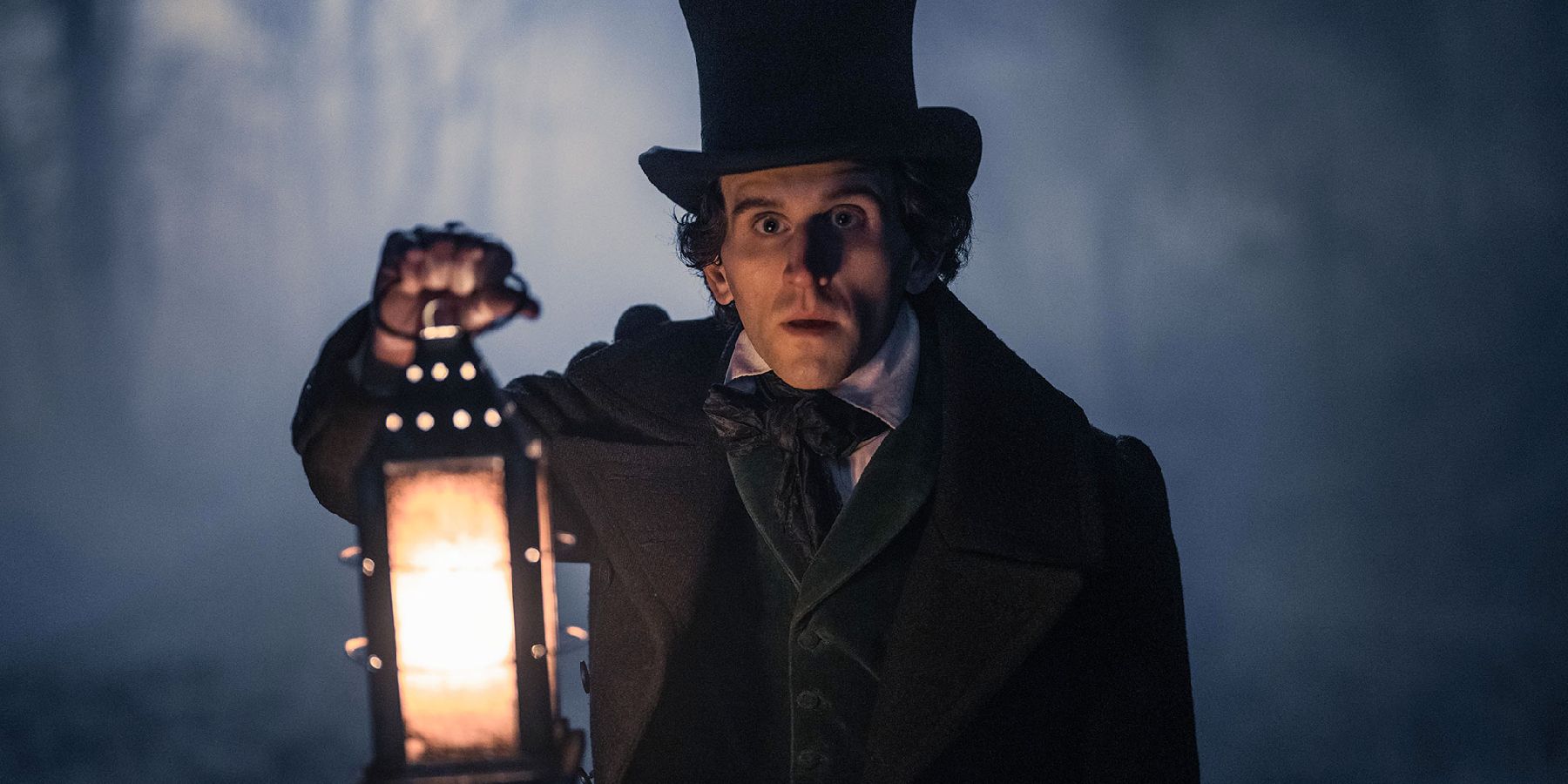 The main reason why The Pale Blue Eye isn't based on a true story is that it's based on a fictional crime novel by author Louis Bayard. Bayard's novels regularly feature real-life historical figures in fictional situations, such as his novel The Black Tower, which investigated a mystery involving Marie Antoinette's son. As with Scott Cooper's previous movie Antlers, the writer-director adapts Bayard's novel for the screen, and the movie is clearly an adaptation of the fictional story of Poe's murder investigation rather than a telling of true events. This is clear from some of the disparities between Poe's life shown in The Pale Blue Eye and his life in reality.
It's heavily implied that the ill-fated (and fictional) Lea Marquis is the inspiration for the Lenore who features in Edgar Allan Poe's work. In 1831, Poe writes a poem about the death of a young woman, entitled "A Paean," which was later revised as "Lenore" in 1843. Scott Cooper's film similarly adds a different dimension to Poe's The Raven, whose narrator speaks of signs from God to forget Lenore, suggesting the death of Lea played on the author's mind for years afterward.
Why Edgar Allan Poe's Storyline Has Some Real-Life Details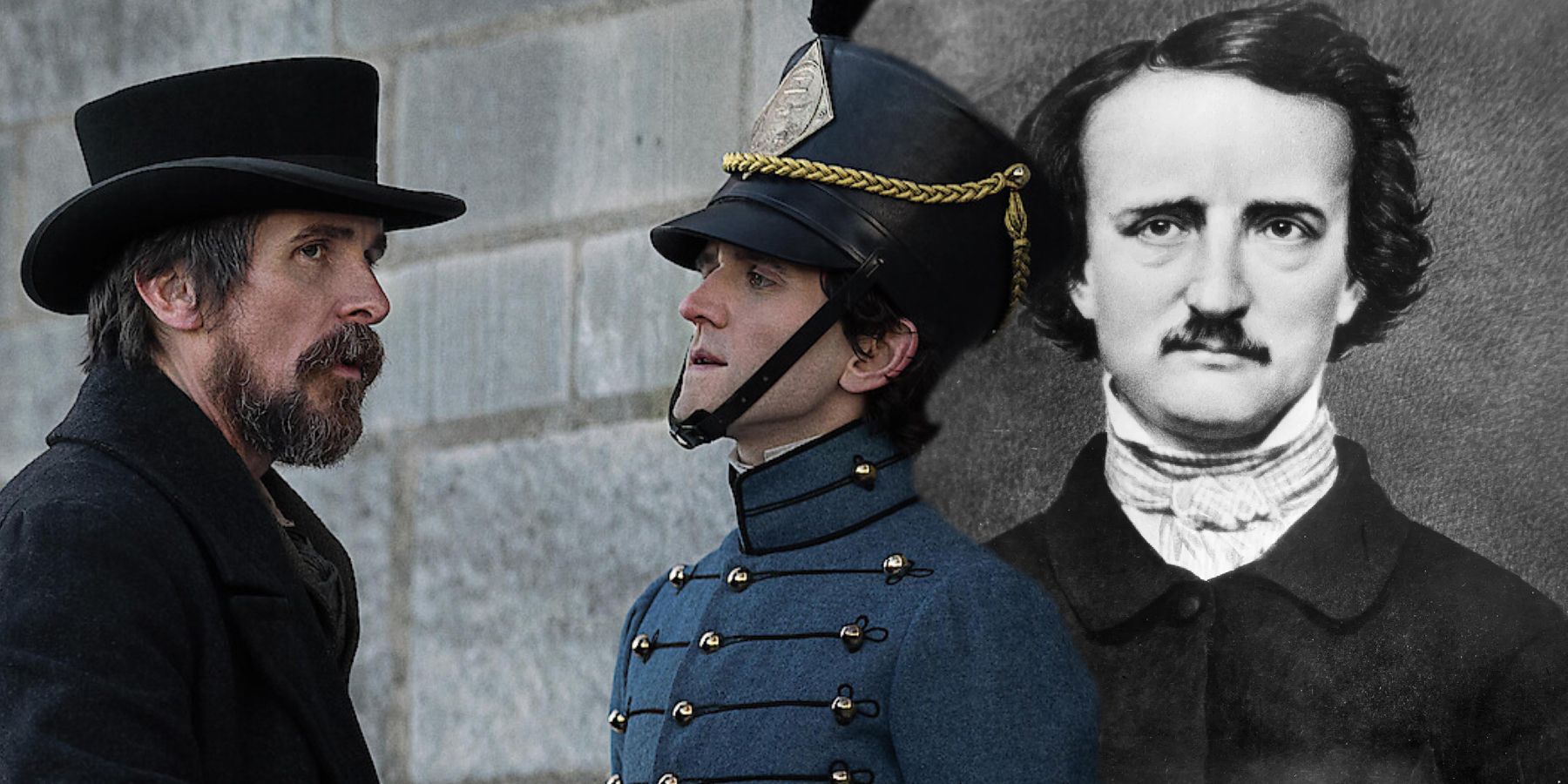 West Point was a transitionary period for Poe, so it makes sense for the Netlflix original movie to set its story during that time. As depicted in the movie, Poe had lost his foster mother Frances Allan a year previously. Poe and Landor bond over their shared loss, with the detective having previously lost his wife and daughter. These real-life details help to establish a relationship between the movie's two protagonists that builds to an emotional confrontation in Pale Blue Eye's climax.
Harry Melling's Poe is a red herring to distract viewers from the true culprit behind West Point's serial murders. With allusions to The Tell-Tale Heart and Poe known for his work in gothic horror, the audience buys into the story of Satanic worship and a desire to prolong life. However, The Pale Blue Eye's true killer, Christian Bale's non-real-life character Augustus Landor is spurred by revenge for the sexual assault of his daughter by three of the Academy's cadets, and he uses the occult trappings of Poe's future works to cover his tracks, which, in turn, inspire the author in this fictionalized account of his life.
MORE: Sarah's Hocus Pocus Song Was Stolen From Edgar Allan Poe – Theory Explained