TikTok users hoping to clear their embarrassing search histories can rest assured that there is a way. There are several different routes for discovering content on TikTok, like the personalized For You page and the Following tab. On top of what's algorithmically served to them, TikTok users can search for specific content, including creators, hashtags, and sounds, using the built-in search function.
TikTok allows users to delete both individual search items and all of their searches in bulk. To do it, open the TikTok app and tap the magnifying glass at the top right. This will open the Search page, where users will see the search bar with a list of their past searches displayed beneath it, and a gray 'X' next to each one. Users then just need to tap the 'X' beside the search they want to erase. If there are more than three items in the history, users will see a dropdown tab that says 'See more.' Click this to expand the list. Then, users will see the option to 'Clear all.'
Related: TikTok Font Change: Can You Switch It Back To The Old Style?
Other Ways To Clear Your TikTok History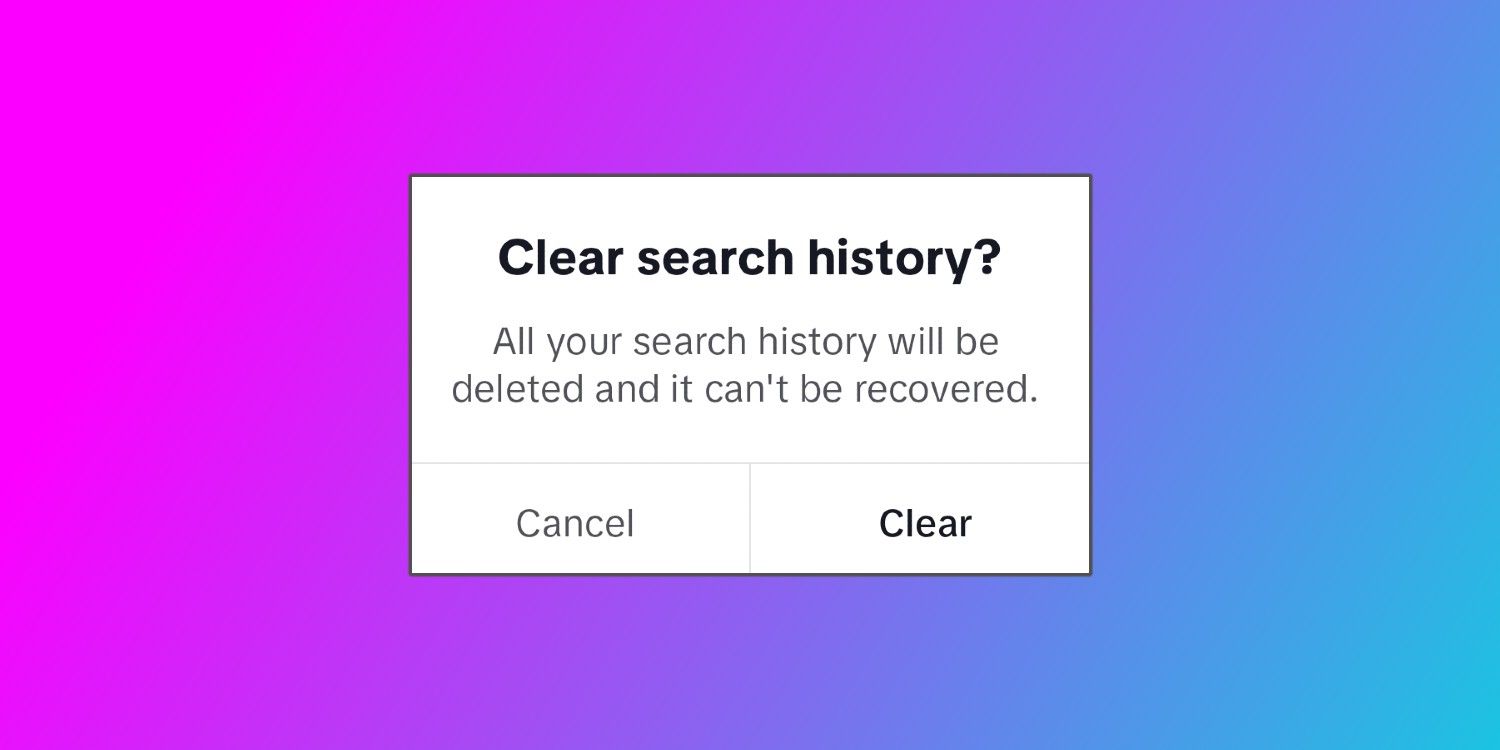 The above method will permanently delete all of a user's past searches from their history. Before proceeding, a popup warning will appear, and the user will have to confirm their decision before it's completed. Then, they'll have a clean slate. If users want to take it even further and delete their watch history for whatever reason, that's an option, too.
To delete one's watch history — meaning all the videos that user has watched recently — TikTokers should head to their profile and tap the menu at the top right, then tap 'Settings and privacy.' The user will then need to scroll down to 'Comment and watch history.' Click that, and the user will see two tabs, one for watch history and one for comment history. To delete watch history, click the first option, then tap 'Select' at the top right. The user will then be able to choose specific videos to delete, or tap 'Select all watch history' > 'Delete' to wipe out all videos watched in the last 180 days.
There are plenty of reasons a person might want to delete their search history, and thankfully, TikTok makes it pretty easy. If users want to start fresh on TikTok entirely, they can even reset the For You page algorithm with a recently launched 'Refresh' option.