People who regularly use Zoom to video chat with colleagues, friends, and family can now inject a little bit more whimsy into their virtual sessions by switching to a cartoon version of themselves onscreen. A lot of messaging apps and platforms already offer the ability to design personalized emojis and stickers patterned after their own facial features and expressions. Some even provide video filters that let users mask themselves in funny makeup and costumes or completely replace their talking heads with that of an animal or a character.
Zoom recently announced an update to their already-existing avatar feature that's currently in its beta-testing stage — apart from being able to transform themselves into a cute animal that mirrors their own facial movements, users with access to the upgrade can now also use personalization settings to create a cartoon that closely resembles their face in real life. To design a human Zoom avatar on a desktop computer, sign into the desktop app, click the profile photo in the top-right corner of the window, then select 'Settings.' On the left panel, choose 'Background & Effects' and below the video preview, go to the 'Avatars' tab. Hit the '+' icon next to the 'None' tile to launch the Avatar Builder window. Go through each design preference and pick an option for each that resembles your own.
Related: How To Create Your WhatsApp Avatar (And Make A Custom Sticker Pack)
Requirements And Limitations For Using Human Avatars On Zoom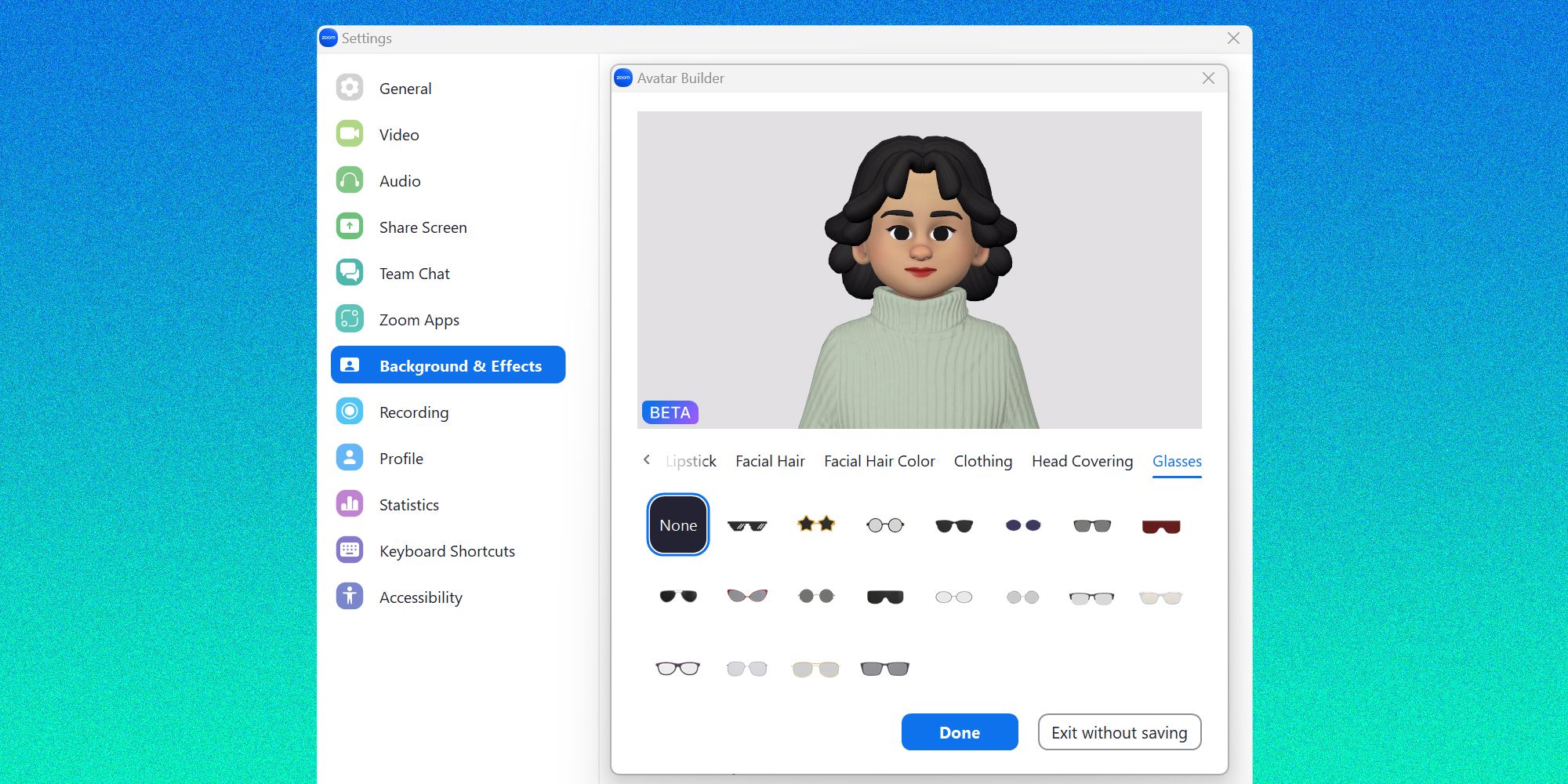 Every option picked will update the avatar in the preview window, so users can see effects and make changes if desired. Click 'Done' to save the custom human avatar. While animal-style avatars are available on all of Zoom's platforms, cartoon human avatars can only be created and applied using the desktop client for either Windows or macOS. Zoom desktop users can design multiple human avatars, but the account owner or admin needs to have avatars enabled for Zoom meetings. Session participants also need to have the latest version of the Zoom desktop app installed on a computer with a supported processor and graphics card and at least Windows 7 or macOS 10.13.
Custom Zoom avatars — which can be used with a virtual background, but not with a video filter — are best used when a participant is multitasking during a video call and would prefer not to have their non-call related tasks broadcast onscreen. It's also a more fun option to employ when the user prefers to attend the video chat with their camera disabled, compared to having a generic and static profile photo. As the Zoom human avatar feature gets developed further and more users gain access to the video effect, more customization preferences should be made available as well, giving people more choices in terms of facial features, hairstyles, outfits, and more.
More: What Is Zoom's Progressive Web App & How To Use It On Chromebooks