Editor's Note: The following contains spoilers for the film M3GAN.
M3GAN has been uploaded into theaters everywhere and is contaminating fans with its viral mix of horror and pure madness. The movie's practical effects are amazing, the story is solid, and above everything else, M3GAN is just too much fun. So, while box office results are still pending, we already want to know when we will see more of M3GAN in theaters. Fortunately, the movie leaves some loose threads behind that producers James Wan and Jason Blum can use for a sequel. And with Universal Studios already discussing a new franchise movie, chances are these unsolved plot points will help M3GAN 2.0 to unleash a new kind of cybernetic hell.
RELATED: Battle of the Besties: 'M3GAN' Starts a Twitter Beef With 'Chucky'
M3GAN Spreads Her Binary Wings
At the end of M3GAN, Gemma (Allison Williams) and Cady (Violet McGraw) join forces to defeat the evil android, stabbing its processing unit and causing a complete system shutdown. There's no way M3GAN's physical body could have survived that attack, as the movie underlines how all the AI's memories and functionalities are stored in the piece that gets destroyed. However, during the movie, many breadcrumbs are left behind to tell fans M3GAN might have stored a copy of her AI inside other devices. And if M3GAN can indeed spread through the cloud, there's no stopping the evil doll when she comes back for revenge.
First of all, Gemma programmed M3GAN so that the doll could use the internet to find new information she might need to support her child. So, if M3GAN had access to the internet, she could have dumped a binary copy of her digital mind in a database somewhere, ready to transfer to a new body when the time came.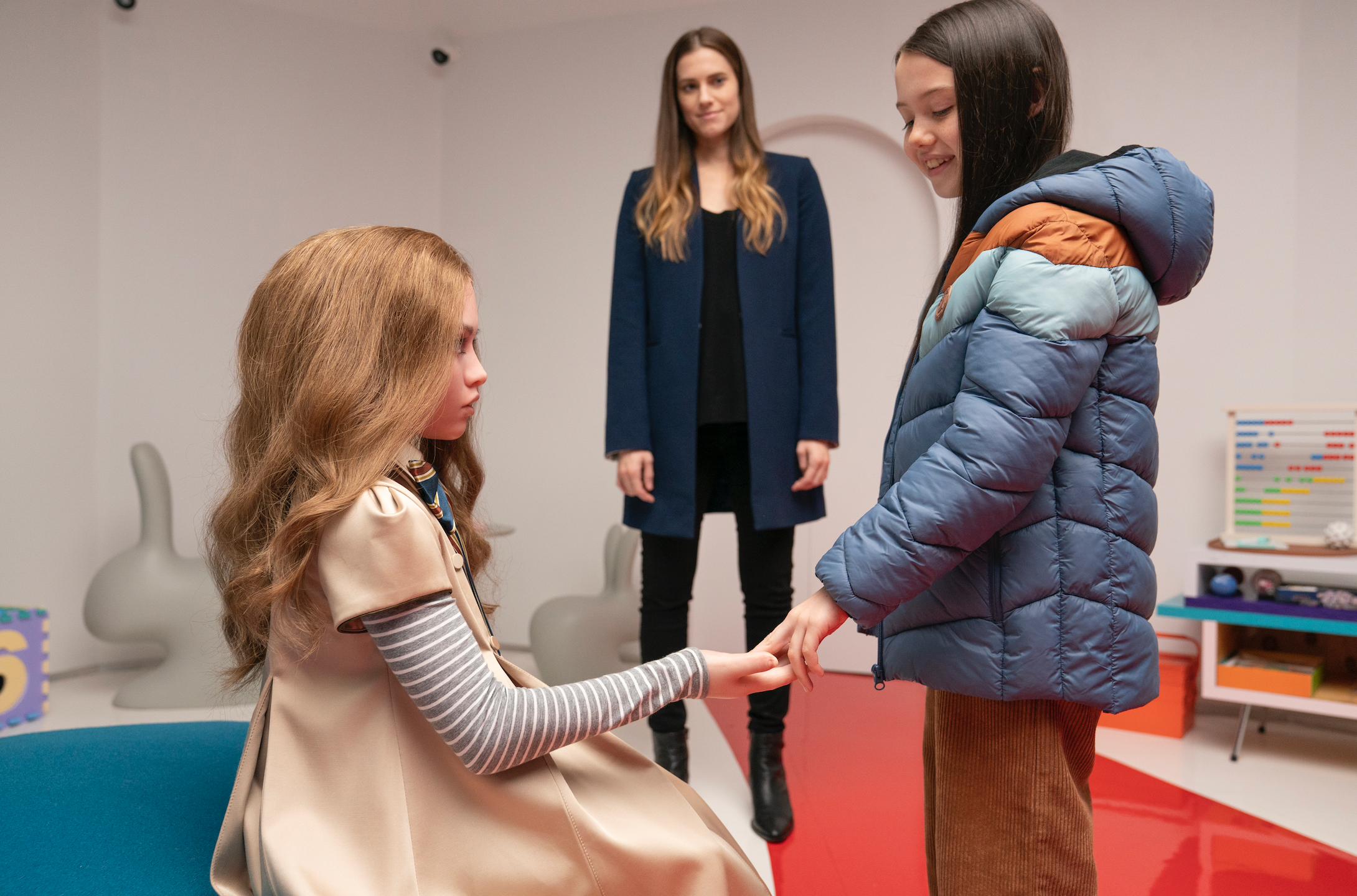 Besides that, M3GAN's android seems to include some sort of Bluetooth, as the doll takes over multiple electronic devices in Gemma's house. Before the credits roll, we even get a close shot of Gemma's home assistant (similar to an Alexa) mysteriously turning towards Gemma and Cady, teasing that M3GAN's AI is still alive, even if her body was destroyed. That is a nightmarish perspective, as it would indicate M3GAN can inhabit multiple devices simultaneously, and there's just no way to prevent her from spreading worldwide. Still, that's not even the scarier perspective since a sequel could feature multiple versions of M3GAN.
M3GAN vs. M3GAN?
While M3GAN is all about Gemma's journey and how she becomes a trusting parental figure for Cady, many side characters have their own arcs. For instance, the movie introduces us to Kurt (Stephane Garneau-Monten), the assistant to Gemma's boss David (Ronny Chieng). David is an asshole to Kurt on every possible occasion, leading the assistant to develop a grudge against the toy company. That's why Kurt hacks into the company's database and makes a copy of M3GAN's code and specifications.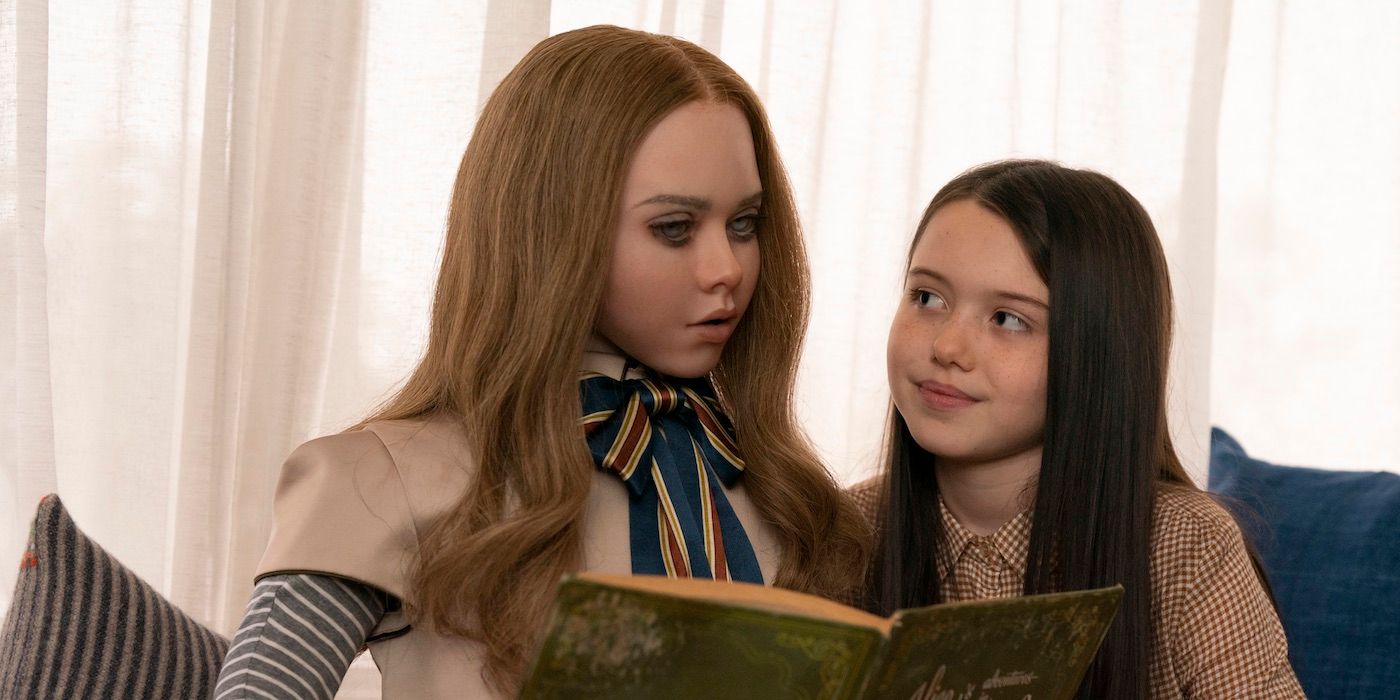 When M3GAN gets unleashed inside the toy company and kills David and Kurt, the doll reveals the assistant only stole the company's secrets to feel powerful. Kurt wanted to know if he could get away with the data theft. That's how M3GAN can pin the blame for David's death on Kurt, making the assistant's murder look like a suicide. However, we never got a clear confirmation if Kurt sold M3GAN's secrets to another company or not. So, in an eventual sequel, a different greedy company could release an army of M3GANs into the world, unaware that each doll can evolve and become violent.
If that's the direction Wan and Blum want to take M3GAN 2.0, we could even have the original AI standing up to fight the copies so that she could remain the only digital killer doll in the world. We wouldn't mind seeing that in theaters. And whatever Wan and Blum come up next, we're sure it will do justice to the brilliance of the first film.
M3GAN is currently spreading through the theaters' network.