The crime drama Good Girls sees three mothers stealing money to support their families, and Beth Boland (Christina Hendricks) becomes the kingpin after an intense turn of events at the end of season 2. At the beginning of the series, Beth agrees to rob a grocery store alongside her younger sister Annie Marks (Mae Whitman), and friend Ruby Hill (Retta). Beth is a strong wife and mother who has felt a loss of identity over the years. Devastated when her husband Dean (Matthew Lillard) is unfaithful, Beth takes control of her life, wanting to be financially independent, and entering a life of crime feels accessible and exciting.
At the start of season 3 of Good Girls, Beth copes with Rio (Manny Montana) seemingly passing away and starts a money laundering company so she, Annie, and Ruby can become financially comfortable. Beth becoming the Good Girls kingpin is a surprising yet natural and inevitable storyline, as she is a leader and has clear stakes in the game. She resents the other kingpin, Rio, and doesn't like how he manipulates her throughout all four seasons. The show's strength lies in exploring characters who do the wrong things for the right reasons, and Beth enjoys being the kingpin because she finds excitement in being a criminal.
RELATED: Christina Hendricks' Firefly Saffron Backstory Explained
Beth Becomes The Kingpin On Good Girls When Rio Seemingly Dies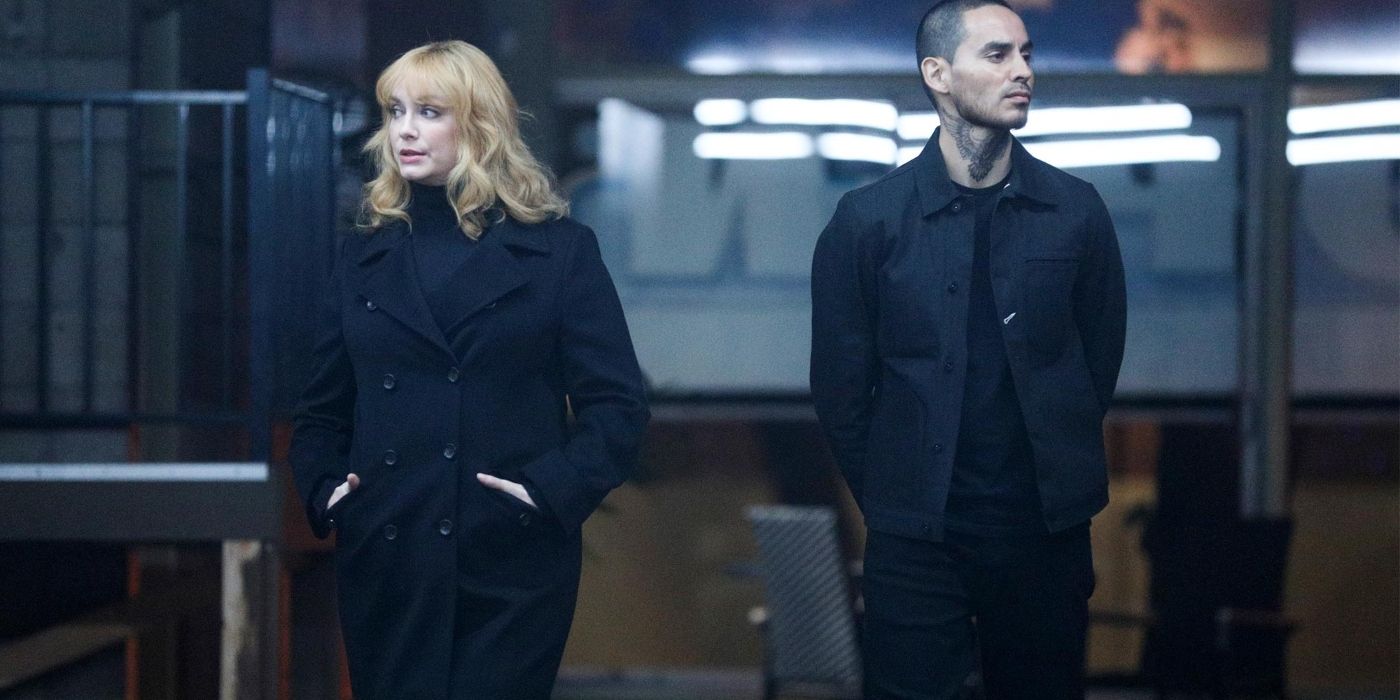 The Good Girls pilot suggests that Beth will someday turn the tables on Rio because she's a powerful presence right away. The plot becomes complex when Rio, a gang leader, shocks the main Good Girls characters and explains that they stole his secret money from the Fine & Frugal supermarket. At this point, it doesn't appear that Rio will ever step down or let Beth have more power than him, which is why Beth becoming the Good Girls kingpin is such a memorable plotline. Rio blackmails the women and says that if they go to Canada to get an object for him, he will forget that they took his money.
Throughout season 1, Rio is a constant in the main characters' lives, asking them to repay him and scaring them at every turn. Beth almost becomes the kingpin when, in the season 1 finale "Remix," Rio suggests that she shoot and kill Dean so she can be in charge. Beth echoes Christina Hendrick's Firefly con artist role and shows her strength when she fixes this situation with everyone unharmed. In the season 3 premiere "Find Your Beach," Beth tells Annie and Ruby that they should start money laundering, which is the moment when she actually takes control. Beth proves that she has leadership qualities and feels happy and excited.
Seasons 3 and 4 are tense and full of terror for Beth, who is fearful of Rio. From lying about a pregnancy to asking Rio if she can keep working for him, the power dynamic shifts almost as soon as Rio shares that he is actually alive. Christina Hendrick's characters, like her Bad Santa 2 role, often struggle with the men in their lives. Finally, in the series finale "Nevada," Beth reaches kingpin status. Beth has been elected to political office and says "You work for me now" and Rio replies "You got it, boss," which is powerful and unforgettable. Beth finally achieved what she wanted.
Beth And Rio Have A Flirtatious Yet Strained Relationship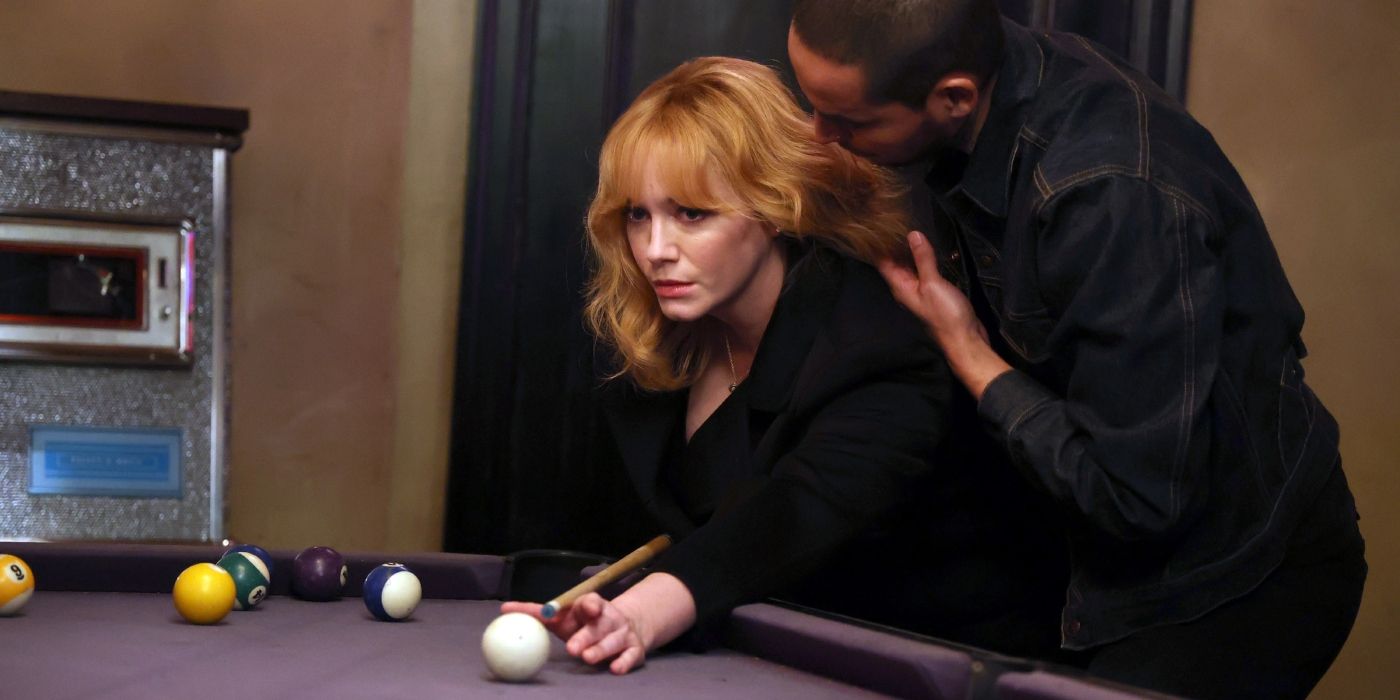 Beth becoming the Good Girls kingpin is compelling and changes the course of the series while also explaining the theme: good people making difficult, dark choices with positive intentions. Beth's ascension to the top is closely tied to her relationship with Rio, which changes from brutal enemies to flirtatious criminals and, finally, ends with Beth in charge of Rio. Beth's sad marriage is one reason why she is attracted to Rio. Matthew Lillard's Scream character Stu Macher may be more evil than his Good Girls husband, but Dean treats Beth poorly and shows her no respect or compassion. Beth likes that Rio is in control of his life and that he's rebellious.
RELATED: Mad Men's Biggest Movie Inspirations Make The Show Even Better
Beth and Rio's complex, tense connection enables her to rise above him by the series' end. Beth learns how to embrace her bravery and confidence from Rio's strong personality. She doesn't want to be in a relationship with him and, instead, uses him so she can become a leader. Beth can't deny their chemistry, and they sleep together in the season 2 episode "Pick Your Poison," but Beth doesn't want things to go further. Just like Hendrick's other memorable character Joan is promoted from being a secretary on Mad Men to an office manager, Beth begins the series doing whatever Rio asks of her and then becomes the kingpin.
Beth Decides To Continue Being A Criminal In The Series Finale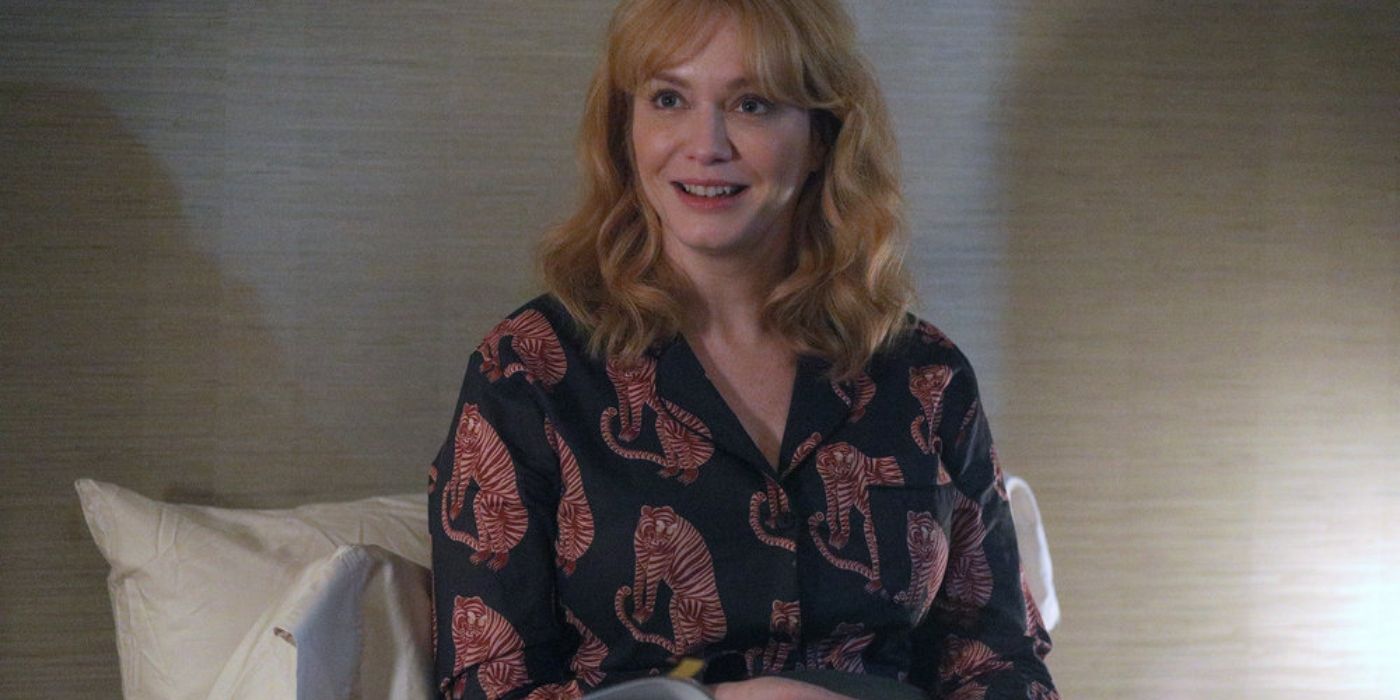 In contrast to her sister Annie and friend Ruby, Beth is the perfect Good Girls kingpin because she doesn't want to say goodbye to the criminal lifestyle that she has begun to lead. Annie wants to live a quiet life with her son Ben (Isaiah Stannard) and Rudy is concerned about her daughter Sara (Lidya Jewett) who is sick. In the series finale, when Beth could be free and go back to her normal life, she figures out that she wants to continue on her path because she loves the thrill of it all. Beth doesn't relish the suburban, domestic life that she has lived for so long.
From the pilot of Good Girls to its 2021 cancellation, Beth emerged as the character who can take on the complicated nature of a money laundering scheme. She has a tough, organized approach and doesn't shy away from darkness. In the final episode "Nevada," Beth explains to her friends that while they want to move to the state, she will stay put because she will always be chased by trouble. She realizes that she doesn't actually mind being a criminal as this feels like the right path for her. While the others are confused by this, Beth is happy in her new, powerful position and wouldn't change anything.
MORE: The Real Meaning Of Don Draper's Breakthrough With Leonard In Mad Men