Glass Onion proves a Knives Out Holiday special would work, especially after Rian Johnson's tease. Glass Onion is the second Knives Out mystery and is currently the third watched film on Netflix as fans are delighted with Daniel Craig's return as detective Benoit Blanc, and a whole new cast. Glass Onion has proved that Knives Out does not need a recurring cast besides Blanc, which opens it up to many opportunities as to where a third film could be set, and the type of people it could use as the suspects for the "whodunit?" type movie.
Glass Onion moves away from the original setting of Knives Out, which followed a very stereotypical mystery story of a wealthy family in a manor house, each with a motive of killing for money. Glass Onion's success in moving away from this stereotype created an equally good Knives Out villain twist while still appealing to the mystery genre and proves there is no limit to where future Knives Out mysteries could go. Fans have been keen to suggest new themes for Knives Out 3 to director Rian Johnson, including a Muppets crossover, but a Knives Out Holiday Special seems to have caught the director's eye.
Related: Glass Onion's COVID-19 Setting Actually Made The Movie Better
Glass Onion Proves Knives Out Would Suit A Holiday Special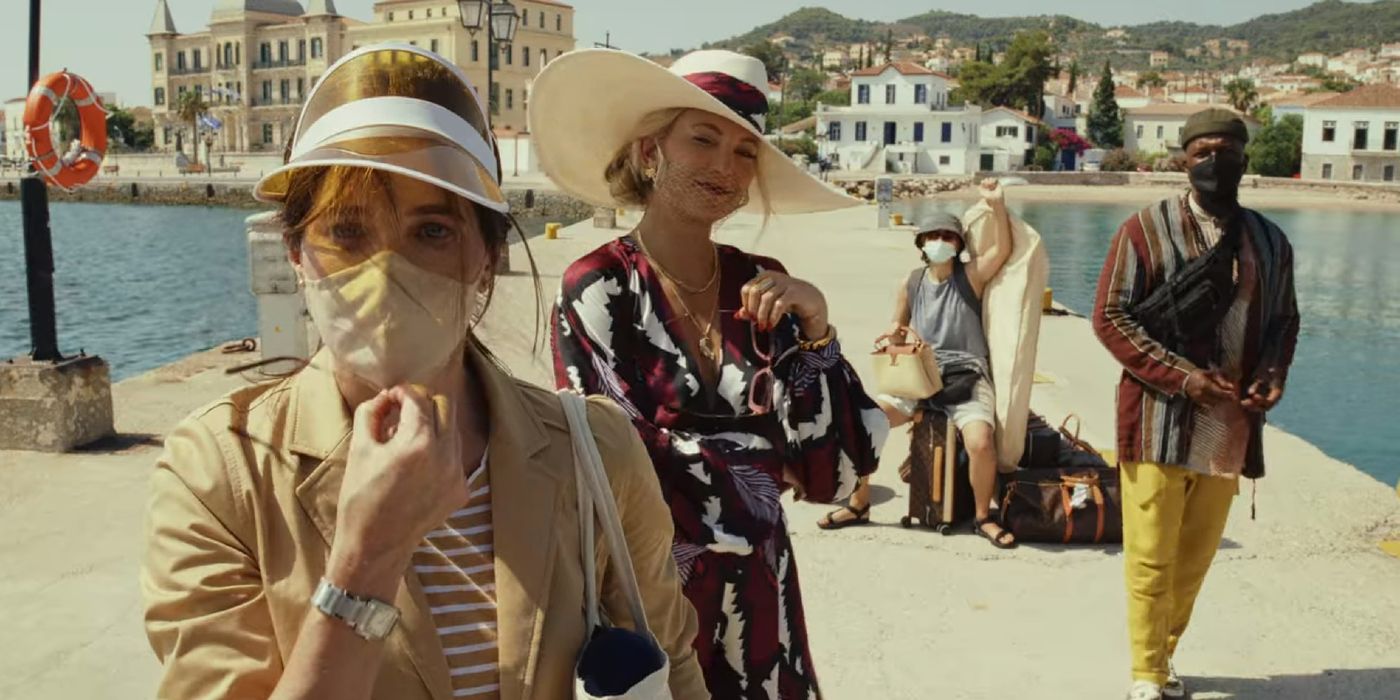 Although the fan suggestions for Knives Out 3 have escalated, Rian Johnson supports the idea of making a Knives Out Holiday Special, and Glass Onion's pandemic references prove this could work. Since the pandemic, there have been few references to it in movies, and the majority of those that do feel unnecessary. Glass Onion, however, manages to make what could have been uncomfortable references to the lockdown and pandemic entertaining. Glass Onion matches the character's personalities to their reaction to the pandemic, such as Blanc wearing the proper face masks and social distancing, and Kate Hudson's selfish Birdie Jay doing the complete opposite.
Glass Onion also uses the pandemic to be plot-relevant as it explains why characters, such as Kathryn Hahn's politician character Claire Debella, are wary of being reported on the island as it would ruin Claire's political image. Glass Onion perfectly manages these uncomfortable topics and easily makes them fit with the movie's style. Because of this, Glass Onion proves that a Knives Out Holiday Special could likely approach the often-tacky settings of the holidays with a similarly nuanced and engaging approach. Therefore, a Knives Out Holiday Special would not only be welcomed by fans but most likely be very successful.
Glass Onion's Netflix Release Date Supports A Holiday Special Working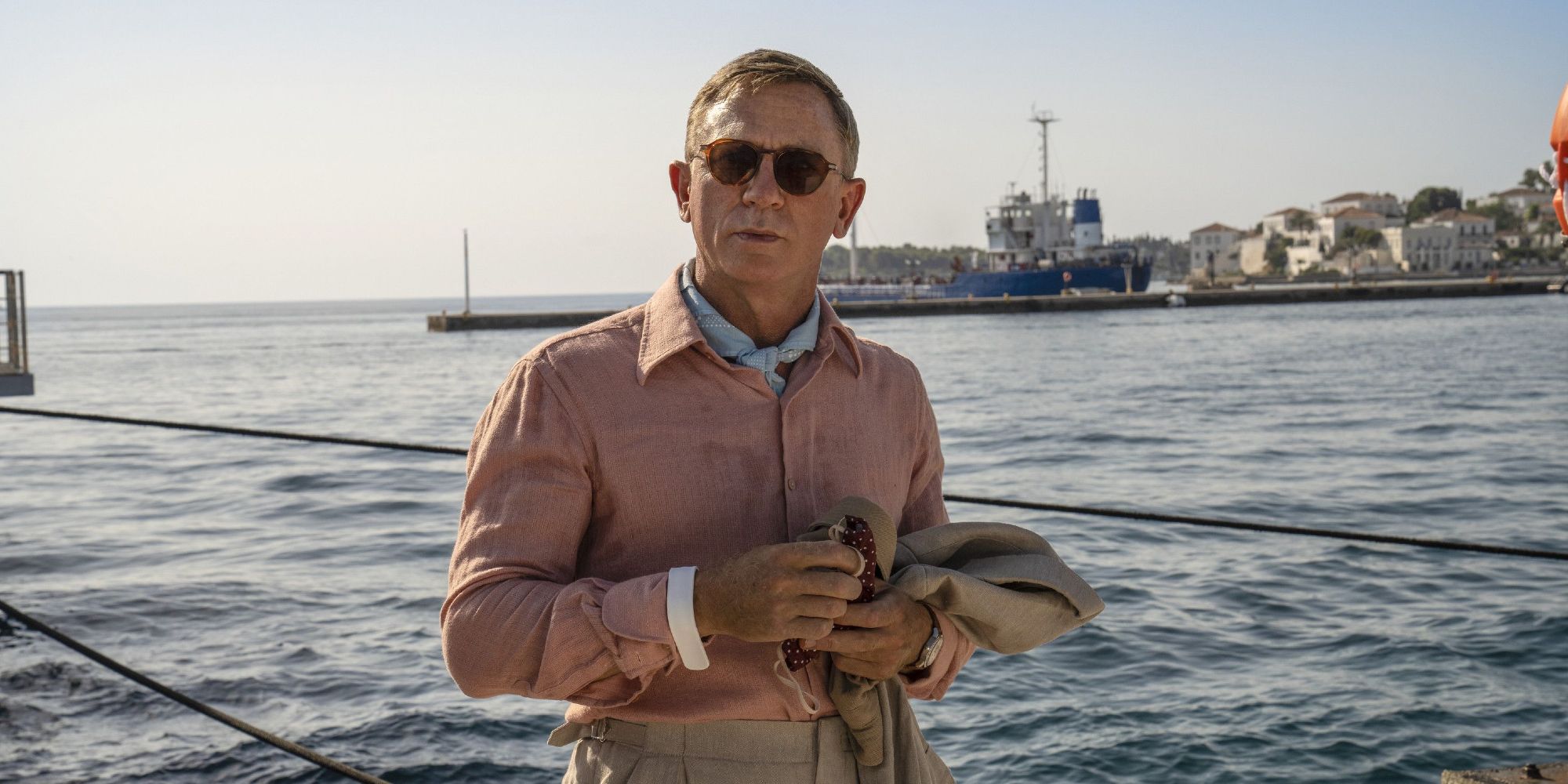 Not only would a Knives Out Holiday Special be a successful release, but Glass Onion's Netflix success and release date support a Holiday Special. After the success of Knives Out, the new cast for Glass Onion signed on in May 2021 and started filming in June 2021 for Glass Onion's Nov. 23, 2022 release. In addition, Netflix has the rights to one more Knives Out movie, and Glass Onion's success would imply the production would follow a similar filming schedule, with Knives Out 3 releasing around the end of November 2024.
Holiday Specials tend to film at the same time as the next movie, such as how Guardians of the Galaxy Holiday Special was filmed while Guardians of the Galaxy Vol. 3 was filmed. If a Knives Out Holiday special was to follow this trend, it could be filmed in the summer of 2023 when Knives Out 3 is filmed and released in time for the 2023 Holiday season. Not only would it provide a fun twist on the Knives Out movies, but it would also give audiences something to look forward to while enduring the long wait for Knives Out 3 after the success of Glass Onion.
More: Glass Onion Continues An Important Knives Out Trend (& Makes It Better)