Warning: SPOILERS lie ahead for Ginny & Georgia season 2.Netflix's Ginny & Georgia season 2 finale left fans of the popular family drama with a massive cliffhanger involving one of its titular characters, and now the show's executive producer has shared her thoughts on what happened and what's next. Ginny & Georgia first debuted on Netflix in 2021 and was viewed by nearly 60 million households. The show's success earned a second installment of episodes for the edgy, soap opera-like comedy centered around titular characters Ginny (Antonia Gentry) and her young mother Georgia (Brianne Howey) and their increasingly complicated relationship in the face of internal and external drama.
The Ginny & Georgia season 2 ending was addressed by executive producer and series creator Sarah Lampert in an interview with TV Line. Lampert discussed the events of the season, including the surprise coming-together of Joe (Raymond Ablack) and Cynthia Fuller (Sabrina Grdevich) after Tom's murder at the hands of Georgia, the dynamic between Georgia and Joe after she finds out about them, Georgia's unexpected arrest at her wedding, and what's in store for all of them if season 3 gets made. Check out what she had to say about season 2 and 3 below:
There aren't as many Joe/Georgia scenes in Season 2, but what I love about Joe in Season 2 is we kind of get a little dirtier with him in the sense of we're peeling back the layers, we're seeing a different side of him. Even though they're not right for each other right at this minute, [and] she is very much in love with Paul, [Georgia and Joe] are a lot more alike than you know… What happens in Episodes 8, 9 and 10 between Joe, Cynthia and Georgia plays a huge role in Season 3. Plot-wise, we are laying seeds that you won't realize were laid until we get a Season 3, and if we're able to tell the story we want to tell, it will all make sense. And everything will come back around in a way that you were not expecting.
Related: Every Song In Ginny & Georgia Season 2
Everything We Know About Ginny & Georgia Season 3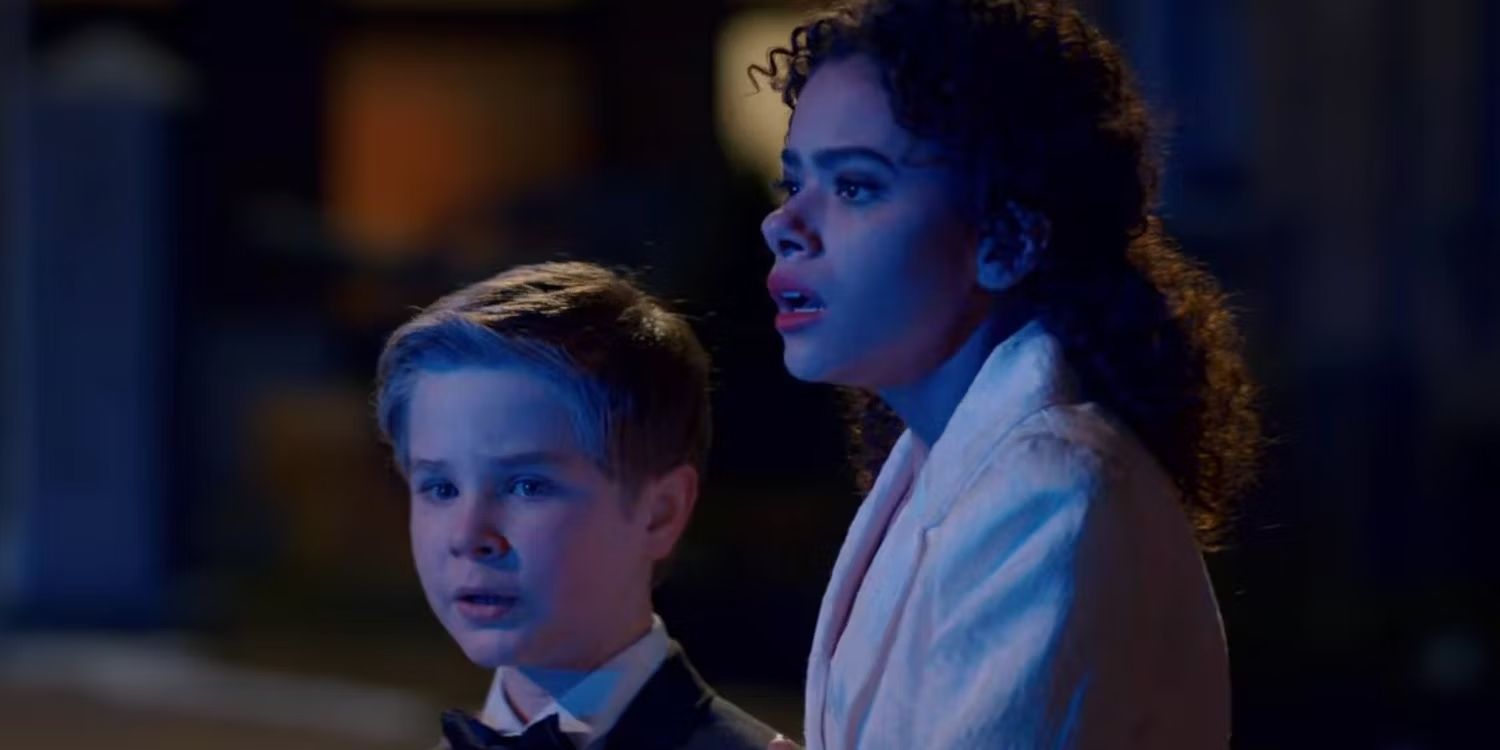 Ginny & Georgia season 3 would pick up after season 2's dramatic cliffhanger, which saw Georgia getting arrested at her own wedding to Mayor Randolph (Scott Porter), to the shock of everyone in attendance. Investigator Gabriel Cordova (Alex Mallari Jr.) was seemingly the only person who had suspicion of foul play involving the death of Cynthia's coma-stricken husband Tom. Georgia went into his room and suffocated him with a pillow after Cynthia let slip that sometimes she wishes she could just move on from him. Georgia's arrest is sure to have a massive impact on the lives of the entire family, including daughter Ginny and her young son Austin (Diesel La Torraca).
The future of the show is still very uncertain, as Netflix has recently cut content at a rapid pace, causing some fans to worry about Ginny & Georgia's status at the streamer. Ginny & Georgia had drama on and off the screen, including multiple controversies surrounding its writing in season 1, including a now-infamous Taylor Swift joke, adding more speculation to the show's future. Fans of the show had to wait about 23 months between seasons 1 and 2, so the hope for many is that, if season 3 does get made, it will reach Netflix much quicker. The show would have to explore how the arrest was made and how Gabriel presumably managed to get to the bottom of Tom's murder. Lampert assured fans that it would all make sense if she's given the opportunity to keep the story going.
Ginny & Georgia would likely explore its characters further, including a deeper dive into the relationship between Joe and Cynthia and their unlikely fling. Georgia also plays a role in their dynamic, creating a love triangle of sorts. Though, Lampert has said that she doesn't necessarily see Joe and Georgia as a romantic couple, adding that Georgia sees Joe as a safe space while Joe secretly holds deeper affection for her. Elsewhere, Ginny's mental health and relationship with Marcus (Felix Mallard) are also in turmoil. Lampert's comments show a sense of clarity regarding how she wants the story to play out and, assuming Netflix continues to let the show continue, Ginny & Georgia fans should be in for another drama-filled season.
More: How Old Ginny & Georgia's Actors Are Compared To Their CharactersSource: TV Line