As part of its move to ramp up production for its upcoming series starring Bob Odenkirk in its lead role, AMC Networks has announced that its series adaptation of the 1997 novel Straight Man written by Pulitzer Prize-winning author Richard Russo has undergone a name change. Originally also titled Straight Man, the series set to premiere in the spring of 2023 will be known as Lucky Hank per TVLine. In addition to the title change, the series has also released the first images featuring Odenkirk and the rest of the cast.
Lucky Hank will see Odenkirk portray William Henry Devereaux, Jr., whose story will be told in the first person. The series will tell the story of an "unlikely chairman of the English department in a badly underfunded college in the Pennsylvania rust belt," according to the network. The series will focus on how Devereaux, while going through a mid-life crisis, tries to make the home front work while also striving to keep Railton College functional and above water. An official description of the show now formally known as Straight Man says, "as Hank's life starts to unravel, Lily begins to question the path she's on and the choices she's made." Mireille Enos will portray the role of Hank's wife, Lily in the series.
Lucky Hank is yet another project that sees Odenkirk and AMC reunited. The actor played the title role on Better Call Saul for six seasons and his role as the charismatic yet shady lawyer Saul Goodman stretches back to another AMC series, Breaking Bad. Lucky Hank will mark Odenkirk's third series with the network. Should his latest portrayal of Hank be as good as that of Saul which earned the actor critical acclaim as well as five Emmy nominations for best lead actor in a drama series, we are in for a treat. AMC seems thrilled to be keeping Odenkirk around with Dan McDermott, President of entertainment for AMC Networks saying when the series was ordered last April, "Bob Odenkirk is just as good as it gets. We feel so fortunate to be developing a new show that would keep him at AMC after Better Call Saul and Breaking Bad, two iconic series that have been beloved by millions of fans."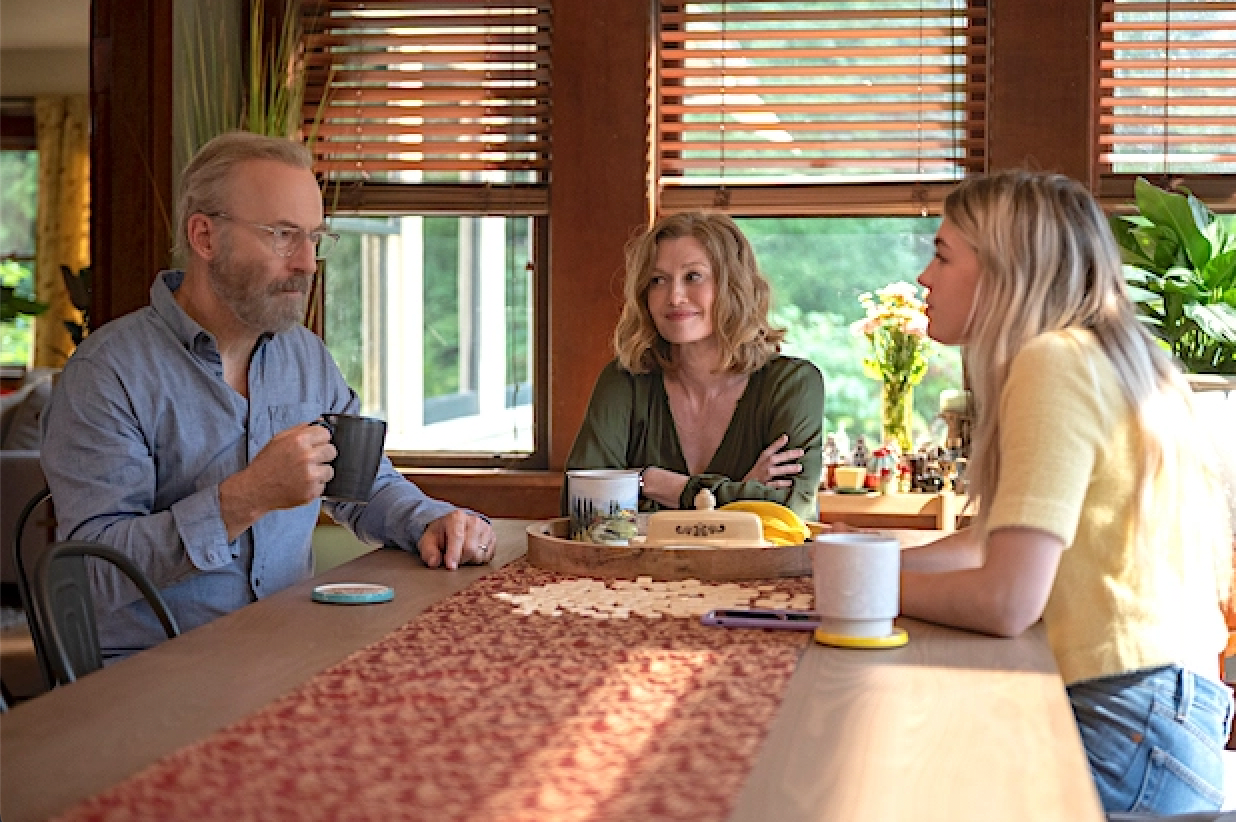 RELATED: First 'Straight Man' Images Show Bob Odenkirk as a Family Guy
Lucky Hank will have Aaron Zelman and Paul Lieberstein will serve as co-showrunners. The pair alongside Russo, Odenkirk, Mark Johnson, Marc Provissiero, and Odenkirk's wife, Naomi Odenkirk will produce the series. Peter Farrelly will also serve as producer while directing the plot. Asides Enos and Odenkirk, the series will also star Olivia Scott Welch who portrays Julie Deveraux. The rest of the series cast includes Diedrich Bader, Sara Amini, Cedric Yarbrough, and Suzanne Cryer.
Lucky Hank is set to be released on AMC and AMC+ in spring 2023. Check out more images below: