Quentin Tarantino has his list of frequent collaborators, but his most notable one behind the scenes is fellow filmmaker Robert Rodriguez, and here's every project they have worked on together. Quentin Tarantino and Robert Rodriguez have made a name for themselves in the film industry thanks to their unique visual and narrative styles, and their friendship is one of the most well-known in the industry as well, even more as it has led to them working together on some interesting projects.
Tarantino and Rodriguez met in 1992 at the Toronto Film Festival as they were both attending thanks to their most recent projects: Reservoir Dogs and El Mariachi. Rodriguez told EW in 2006 that they later found they had offices next to each other and started hanging out, and they would read stuff from their next projects to each other. Since then, Tarantino and Rodriguez have collaborated on different projects and in very different ways – from one of them acting in the other's film to one directing the other's story and more. Here's every Quentin Tarantino and Robert Rodriguez movie collaboration so far.
Related: Quentin Tarantino Movie Shared Universe Explained
5/5

Desperado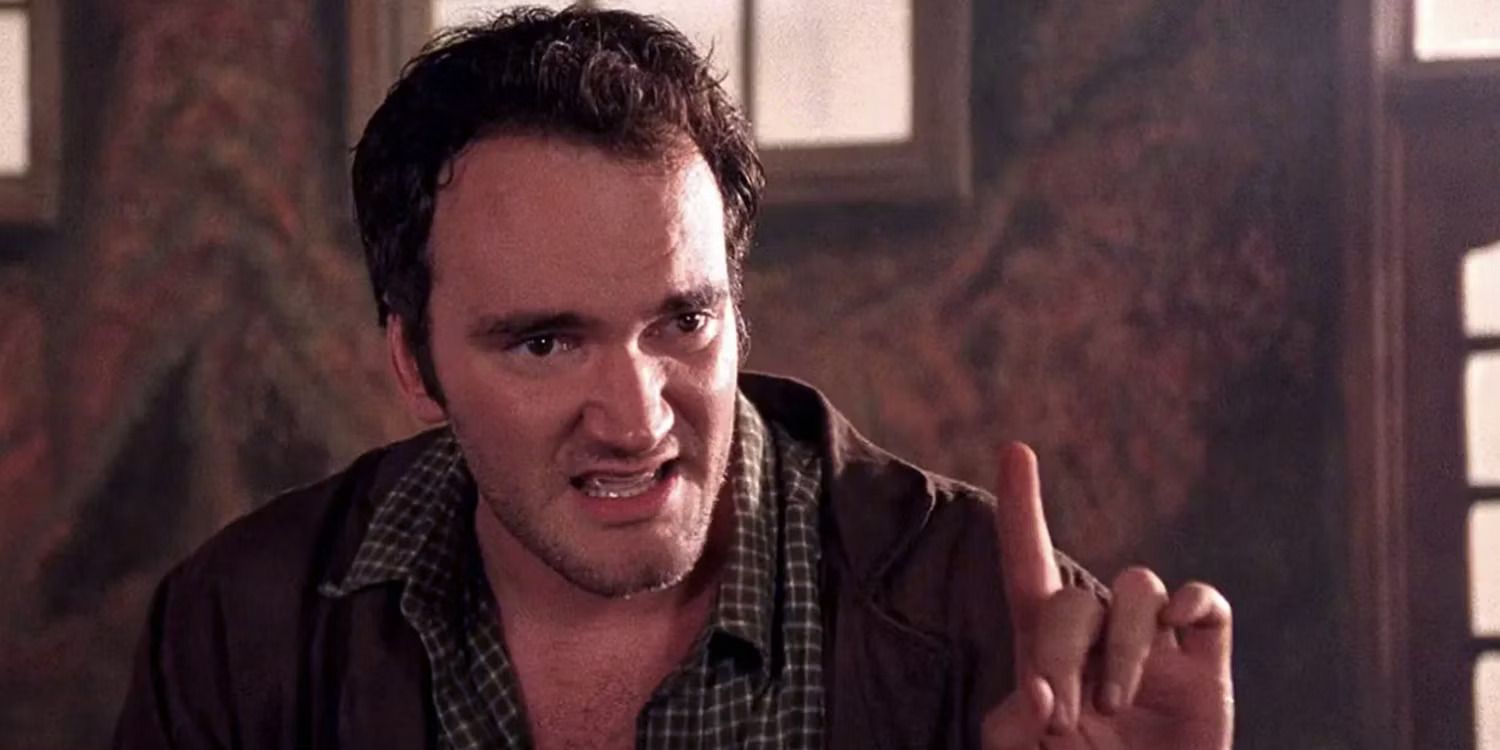 Robert Rodriguez's second movie was Desperado, the second part of what would become his Mexico Trilogy, along with El Mariachi and Once Upon a Time in Mexico. Desperado follows El Mariachi (this time played by Antonio Banderas), a gunslinger and former musician who sets out with a guitar full of guns to avenge the death of his lover and the maiming of his hand. The man responsible for all this is Bucho (Joaquim DeAlmeida), a wealthy drug kingpin, and in order to bring him down, El Mariachi teams up with Carolina (Salma Hayek), the owner of a bookstore that doesn't attract many readers. Desperado is among Tarantino's many acting credits, though like most of them, it was a cameo role, as he played a pick-up guy. However, Desperado was the beginning of other collaborations between these two friends.
4/5

From Dusk Till Dawn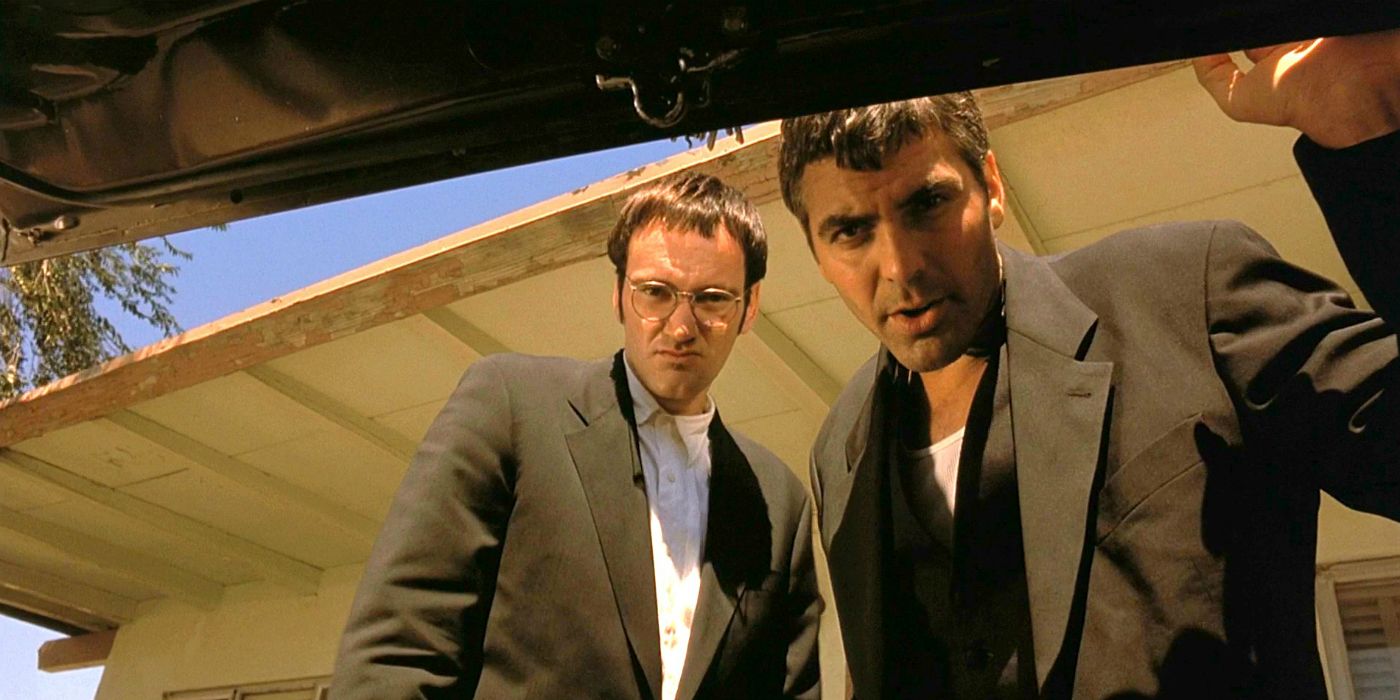 One of the most notable collaborations between Tarantino and Rodriguez is the action horror movie From Dusk till Dawn. The movie follows Seth and Richie Gecko, two American criminal brothers who in order to cross the border into México, take the Fuller family hostage. Once in México, they stop at a strip club in the desert where the Gecko brothers were supposed to meet their contact, who would then escort them to a safe place for fugitives from justice, but to everyone's surprise, the club's employees were vampires, and they were ready to feed off from most of the patrons, including the Geckos and the Fullers.
From Dusk till Dawn was written by Quentin Tarantino from a concept and story by Robert Kurtzman but was directed by Robert Rodriguez, with Tarantino starring as Richie Gecko and George Clooney playing his brother, Seth. Kurtzman hired Tarantino to write the script for From Dusk till Dawn as his first paid writing assignment, and Tarantino was reportedly set to direct the project but ultimately chose to focus on the story and play Richie Gecko instead. Although there were a couple of directors interested in the project, Robert Rodriguez ended up taking over, bringing a horror movie that has since become a cult film and spawned a media franchise with a sequel and one prequel, a video game, and a TV series.
3/5

Kill Bill 2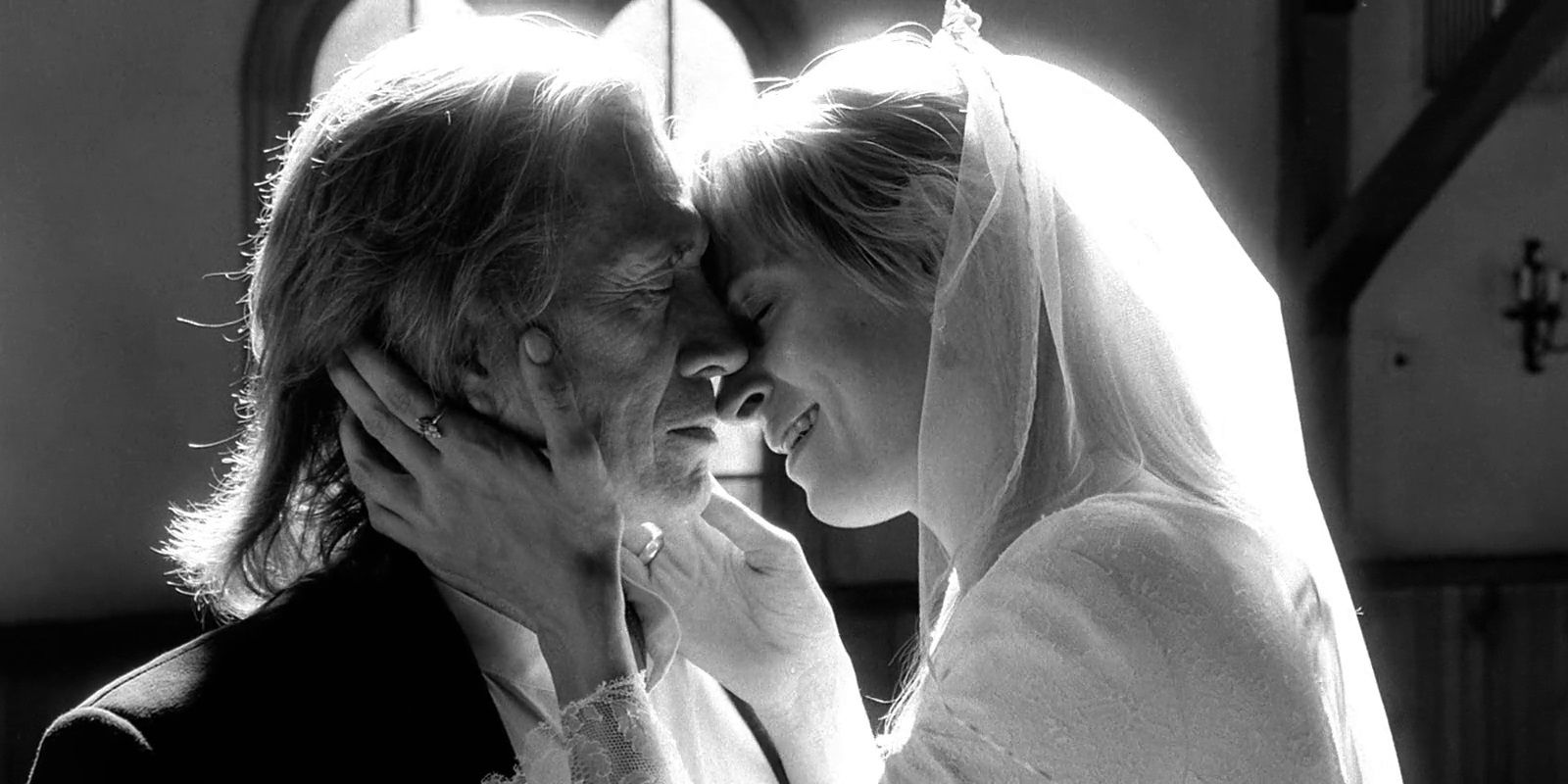 Quentin Tarantino has explored a variety of genres throughout his career, and some of his most interesting projects were the Kill Bill movies. The first Kill Bill movie introduced the audience to The Bride (Uma Thurman), an assassin described as "the deadliest woman in the world" who after waking up from a coma four years after being shot, embarked on a revenge mission against her former boss and lover, Bill (David Carradine), and her former colleagues from the Deadly Viper Assassination Squad. Kill Bill: Volume 2 continued The Bride's revenge mission against Bill and the remaining Deadly Vipers, while also exploring some parts of her backstory.
Related: Quentin Tarantino's 10th Movie Update May Finally End Kill Bill 3 Hopes
Kill Bill: Volume 2 was written and directed by Tarantino, and the movie's soundtrack was orchestrated by Wu-Tang Clan's RZA and Robert Rodriguez. The latter was hired by Tarantino but agreed to it as a favor to his friend, asking to only be paid one dollar for his work. During the end credits of Kill Bill: Volume 2, a rock and roll version of the traditional Mexican song "Malagueña Salerosa" can be heard, and it's performed by Rodriguez's band, Chingon.
2/5

Sin City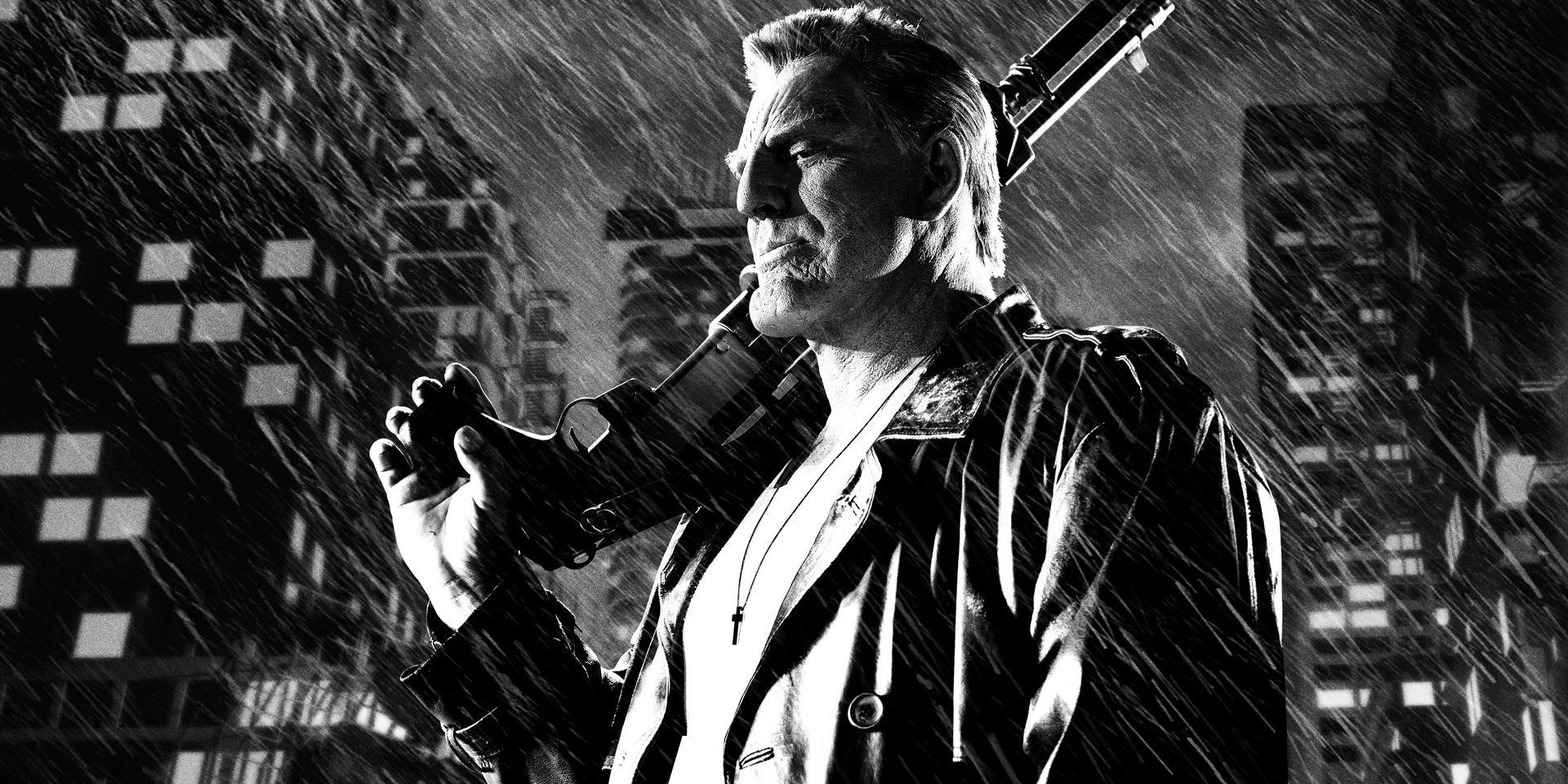 Next on the list of Tarantino/Rodriguez collaborations is Sin City, a neo-noir crime anthology movie based on Frank Miller's graphic novel of the same name. Sin City is based on the first, third, and fourth books in Miller's original comic series – The Hard Goodbye follows an ex-convict who goes on a rampage in search of the killer of his one-time sweetheart, The Big Fat Kill is all about a private investigator trapped in a street war between sex workers and a group of mercenaries, and That Yellow Bastard centers on an aging police officer who protects a young woman from a serial killer who is grotesquely disfigured. Sin City has an ensemble cast that includes Bruce Willis, Jessica Alba, Benicio del Toro, Brittany Murphy, Mickey Rourke, and Elijah Wood.
Sin City was directed by Robert Rodriguez, and while Tarantino didn't have a cameo role in it, he did have a role behind the scenes. Sin City actually has three directors who received credit for it: Rodriguez, Miller (as they worked as a team to direct the film), and Tarantino. The latter directed the drive-to-the-pits scene in the "The Big Fat Kill" segment, and he did so to repay the favor of Rodriguez scoring Kill Bill: Volume 2 without pay.
1/5

Grindhouse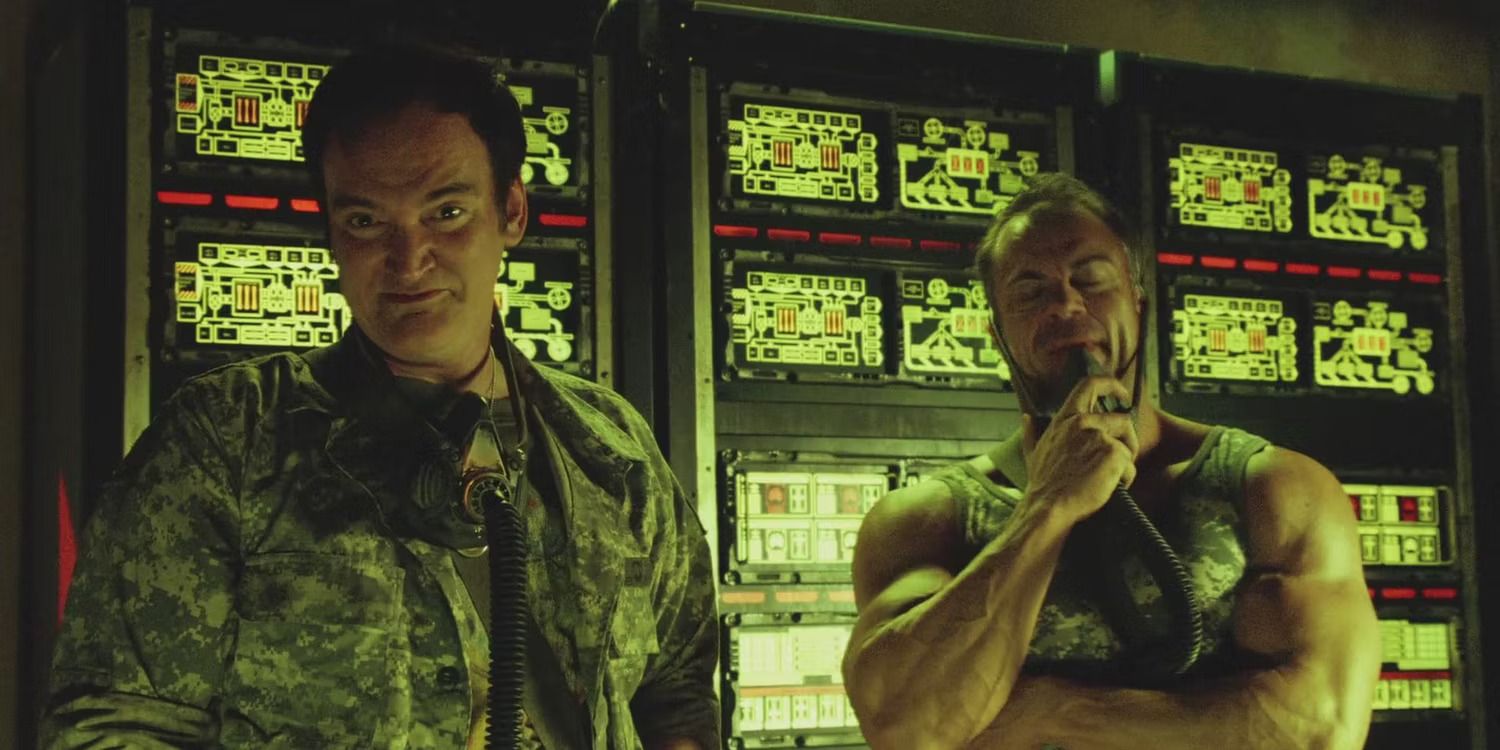 Perhaps the most well-known collaboration between Quentin Tarantino and Robert Rodriguez is the Grindhouse project. Grindhouse is a double feature formed by Planet Terror and Death Proof. Planet Terror is a horror movie that follows a group of survivors – led by El Wray (Freddy Rodriguez) and Cherry Darling (Rose McGowan) – of a biochemical outbreak as they fight zombie-like creatures and a rogue military unit on their way to a safe area where they can settle down. Death Proof is a slasher movie that follows a stuntman (Kurt Russell) who murders young women in his modified car that he claims to be "death-proof"… but only for the driver.
Related: Planet Terror Is The Best Half Of Grindhouse (Not Death Proof)
Planet Terror was written and directed by Robert Rodriguez, who also served as a producer along with Elizabeth Avellán and Quentin Tarantino. The latter also had a minor role as Lewis, also known as "Rapist #1", who has a grotesque but very well-deserved death. Death Proof was written and directed by Tarantino, and produced by him, Avellán, and Rodriguez, with Tarantino having a small role in his own movie as Warren the bartender.
Next: Streaming Has Saved Quentin Tarantino From His 10-Movie Promise