While there are only a handful of Kurt Russell Westerns, he's starred in some of the genre's best modern outings. Russell began his career as a child actor, appearing in shows such as Lost In Space, and he made his movie debut as a boy kicking Elvis in It Happened At The World's Fair. After becoming a teen star with Disney movies like The Computer Wore Tennis Shoes, he became a movie star in the '80s thanks to Escape From New York and Tequila Sunrise. During the '90s he scored major hits like Stargate, but stepped back from the business for a period in the early 2000s.
That's not to say he hasn't been active in recent years, as his multiple appearances in the Fast & Furious movies or playing Santa in the Christmas Chronicles' duology can attest. During his early career, Russell appeared in several Western series, including the legendary Gunsmoke. Despite feeling custom-made for the genre, Westerns had all but died out when he was in his movie star prime. Regardless, the few Kurt Russell Westerns in existence showed the genre still has plenty of life left in it. While he appeared in some Western "movies" in the '60s like Guns Of Diablo, these were really TV show episodes stitched together.
Related: Kurt Russell's Horror Movies, Ranked Worst To Best
3. Bone Tomahawk (2015)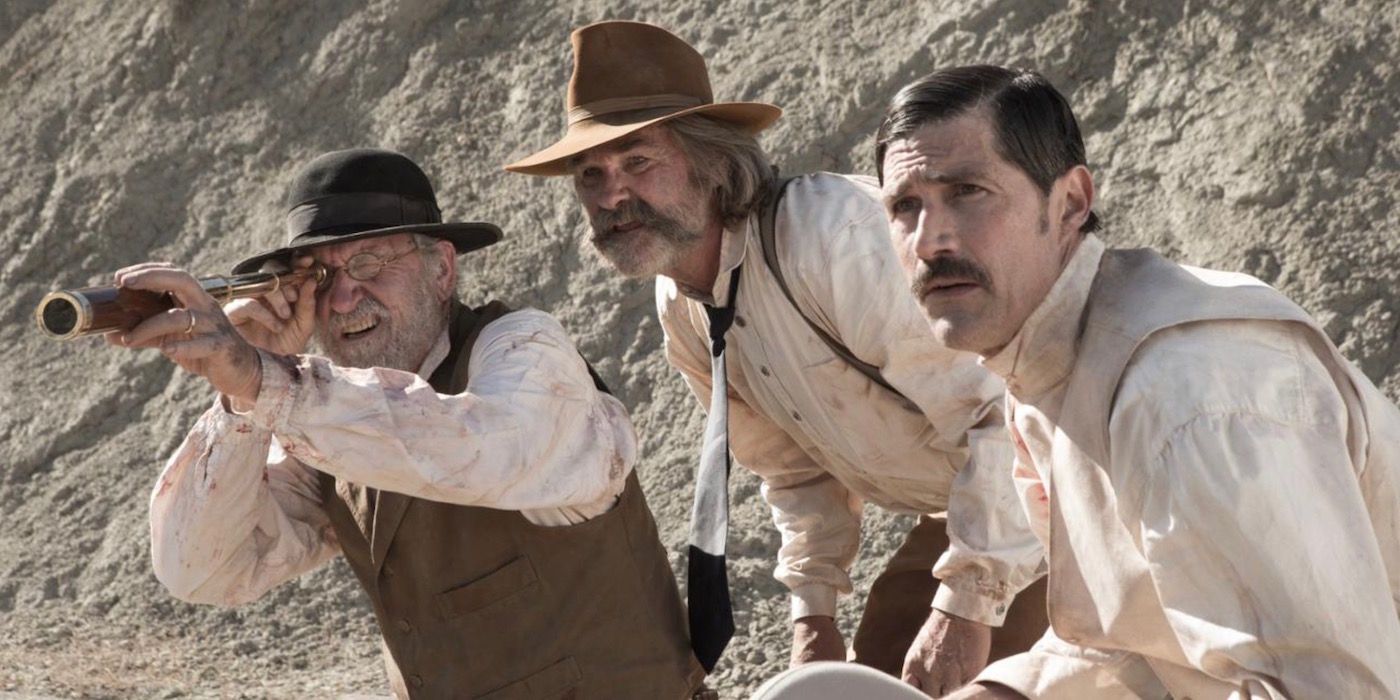 Bone Tomahawk is one part slow-burn Western with a terrific ensemble – including Russell, Richard Jenkins and Patrick Wilson – and one part disturbing horror. Bone Tomahawk is let down by its TV movie production values and the fact the burn is sometimes WAY too slow, but it's a dark, intense odyssey nonetheless. While a grueling ride – Bone Tomahawk has one of the most gruesome murder sequences of the 21st Century – the chemistry between the cast always makes it an engaging one. Bone Tomahawk's murky morality – which is present in much of director S. Craig Zahler's other work – has been cited as an issue, but that murkiness appears to be the point.
2. The Hateful Eight (2015)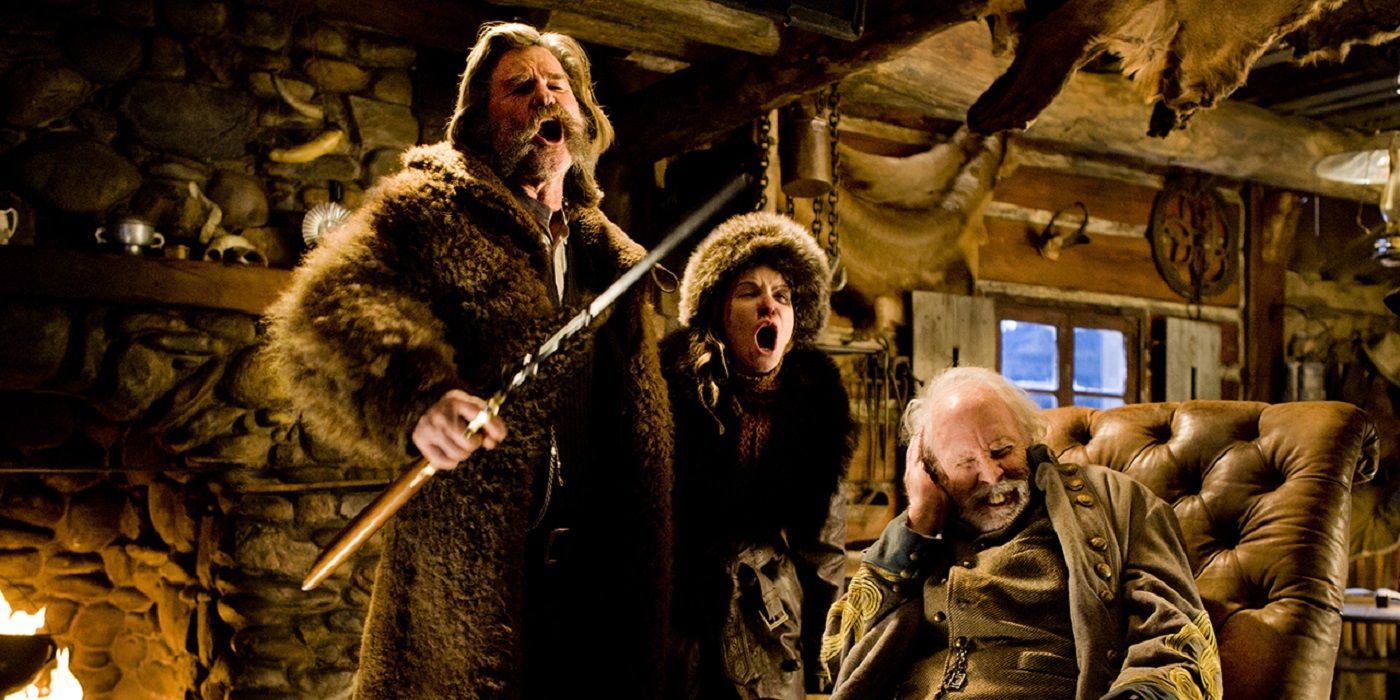 2015 was a good year for Russell fans, as he appeared in two high-profile Westerns. Quentin Tarantino's The Hateful Eight is so intimate it's practically a stage play, with Russell cast as a ruthless bounty hunter who is one of the titular anti-heroes. While Bone Tomahawk glided around issues of race, Hateful Eight – which ditched its original ending – makes America's history with racism a core part of the narrative. Tarantino's flair for shocking violence and salty dialogue is present, but Hateful Eight is one of his bleakest, angriest works. Russell is great as always, but even he is overshadowed by the sterling work of Samuel L. Jackson and Walton Goggins.
1. Tombstone (1993)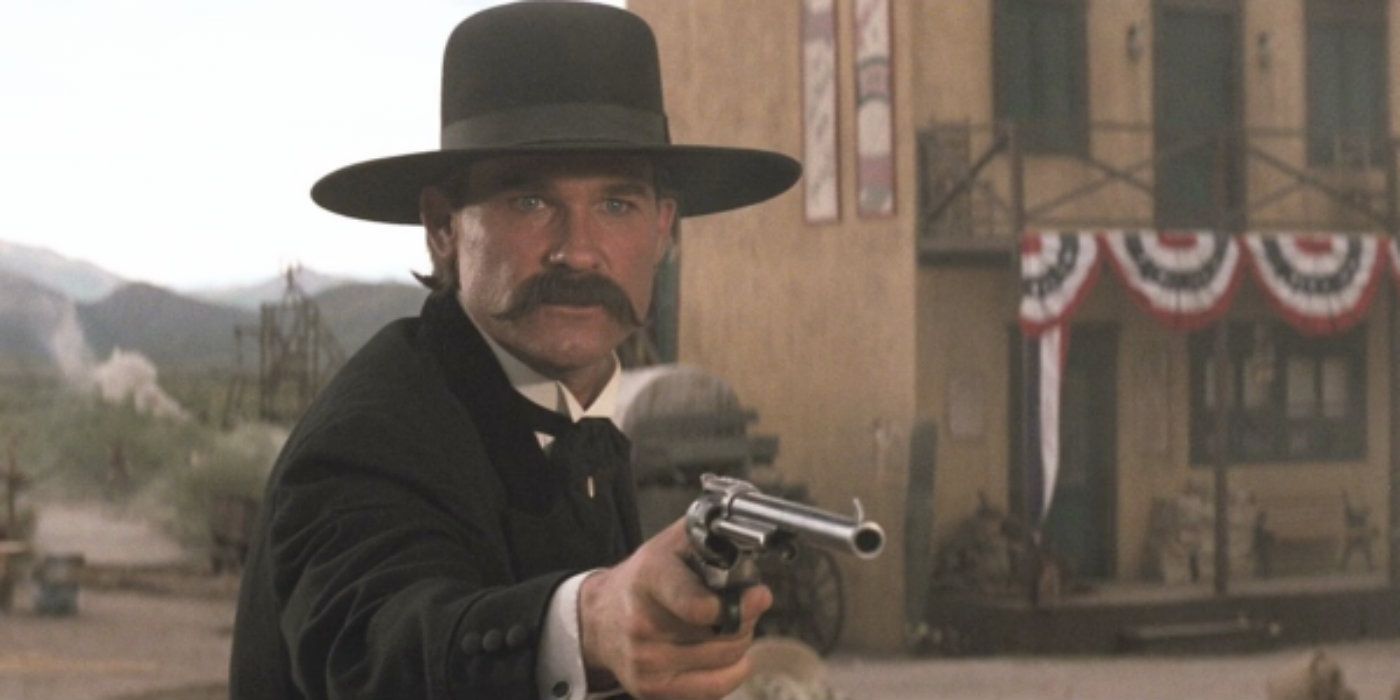 Tombstone was one of two competing Wyatt Earp biopics produced in the early '90s; Kevin Costner's Wyatt Earp was handsomely mounted but plodding and self-serious, while Russell's Tombstone is one of the decade's best "Oaters." Russell plays the legendary lawman, and he's surrounded by a stacked cast: Sam Elliott, Powers Boothe, Bill Paxton, Michael Rooker and many more. While they all do excellent work, Val Kilmer's Doc Holliday steals the show. He gets the best one-liners and scenes – such as his showdown with Johnny Ringo – and Kilmer was never better as a performer.
Tombstone was shot and designed as a three-hour epic, but commercial concerns saw it trimmed down in post-production. Regardless, the film is a near-perfect merging of elements. The action is rousing, the dialogue is fantastic and the film is littered with great sequences. Russell served as producer and ghost director, so his creative fingerprints are all over it too. The film isn't without issues; characters appear and disappear with little explanation and certain actors like Billy Zane have nothing to do, but it's easy to overlook the faults when everything else clicks so well. Tombstone was a success upon release, but the Kurt Russell Western's reputation has only grown over time.
Next: The Escape From New York Remake Faces An Impossible Recasting Challenge