The faux Grindhouse trailer Thanksgiving directed by Eli Roth is now getting an official feature adaptation. The 2007 project Grindhouse was a double feature of the retro exploitation-inspired films Death Proof and Planet Terror, directed by Quentin Tarantino and Robert Rodriguez. In between the two films, the presentation featured trailers for fictional 1970s-style films directed by the filmmakers' collaborators, including Edgar Wright ("Don't"), Rob Zombie ("Werewolf Women of the SS"), and the trio Jason Eisener, John Davies, and Rob Cotterill ("Hobo with a Shotgun").
Roth's contribution to the proceedings was the faux slasher movie Thanksgiving, inspired by the Christmas, New Year's, and Halloween-themed horror of the 1980s. Now, per Deadline, he is prepping a feature-length expansion of the short, a decade and a half after its original premiere. Roth and Roger Birnbaum are producing the film with Spyglass, with an eye on beginning production this March. The screenplay was written by Jeff Rendell, who wrote the original short as well as appearing as The Pilgrim.
Related: Every Fake Movie Trailer In Grindhouse
Thanksgiving Isn't the First Grindhouse Trailer to Become a Proper Feature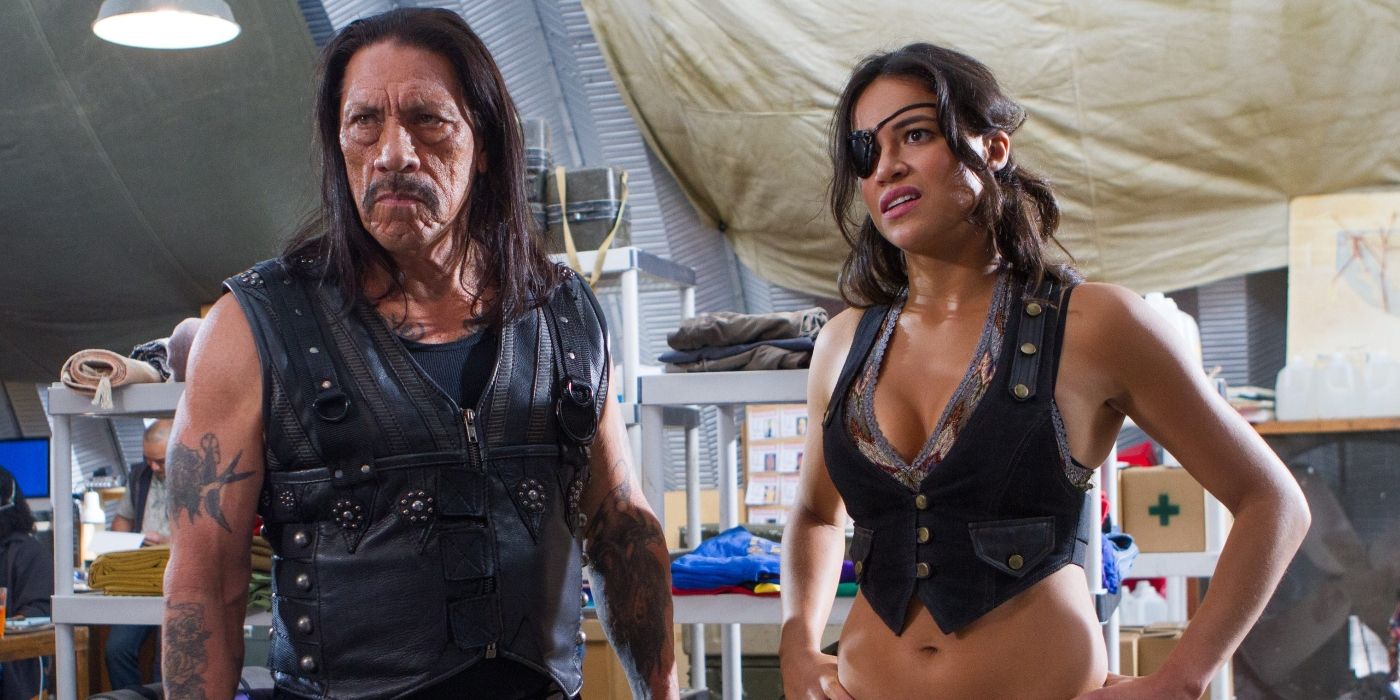 Although fans of Grindhouse will be excited to learn that the Thanksgiving feature has been developed all these years later, it's not entirely surprising that a Grindhouse trailer is being expanded into a feature. In fact, this will now be the third time that it has happened. However, both were created much closer to the original release of Grindhouse, including 2011's Hobo with a Shotgun, which was directed by Eisener and starred Blade Runner's Rutger Hauer as the titular hobo with a shotgun.
However, one of Grindhouse's faux trailers became a franchise in and of itself. Rodriguez himself directed the trailer for "Machete," starring Danny Trejo as an action hero character he'd had in the back of his head since shooting 1993's Desperado, to the point that he included him in the Spy Kids trilogy. Machete became a proper feature in 2010 with Rodriguez at the helm, co-directing with Ethan Maniquis. Rodriguez and Trejo returned for the sequel Machete Kills in 2013, a film that featured an early acting appearance from pop star Lady Gaga, who would go on to win a Golden Globe for American Horror Story: Hotel before her Oscar nomination for Lead Actress for her performance in 2018's A Star is Born.
Eli Roth's History of Collaboration with Quentin Tarantino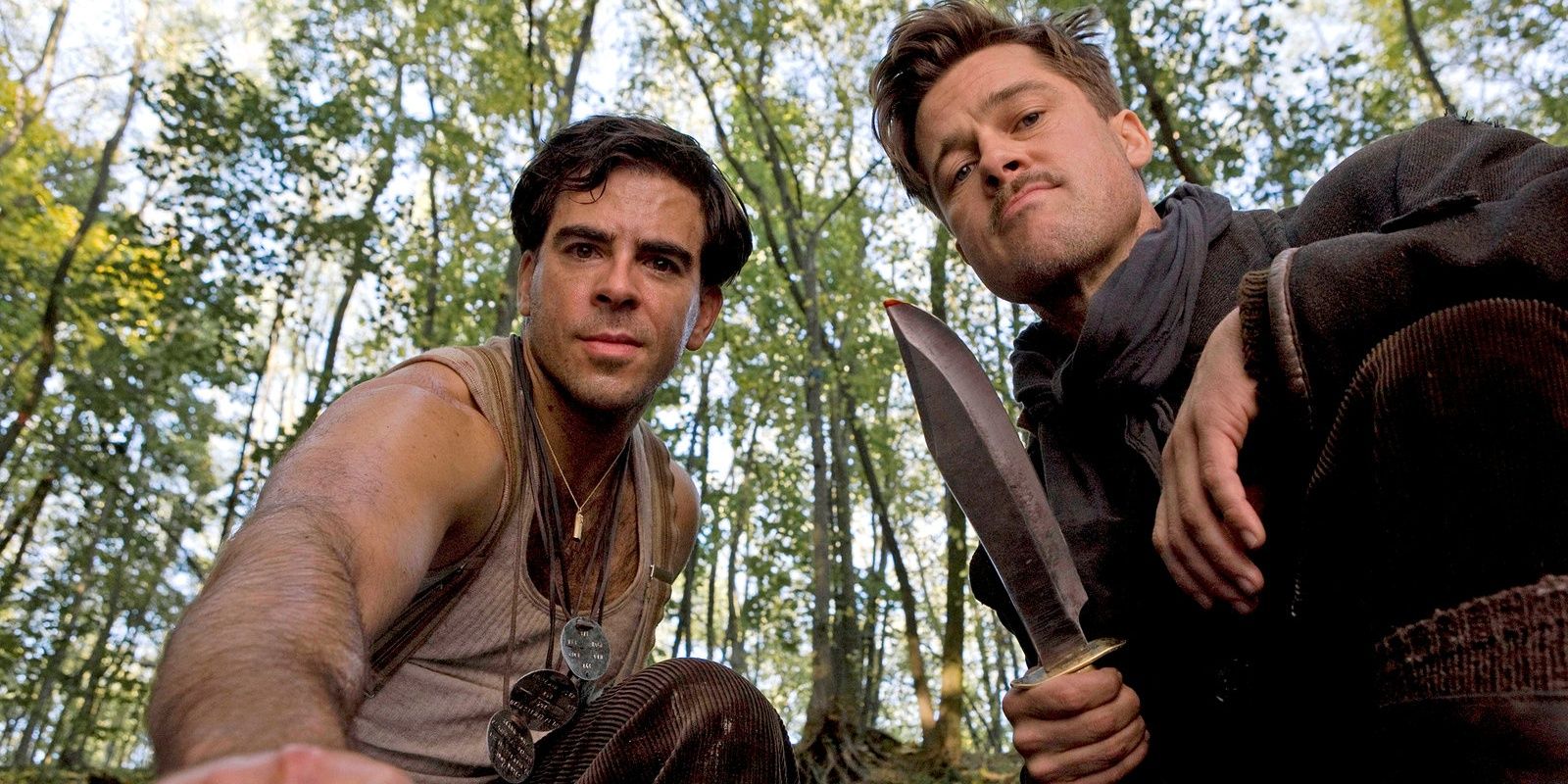 This Thanksgiving feature is yet another project that has been born from the fruitful collaboration between Roth and Tarantino, which blossomed in the 2000s. After the release of his debut film Cabin Fever in 2002, Tarantino called Roth the "future of horror," and the pair began working together on and off for the proceeding decade. Their joint work includes Grindhouse, Tarantino producing Hostel and Hostel II, and Roth playing The Bear Jew in 2009's Inglourious Basterds; he also directed the film-within-a-film "Nation's Pride." Although Tarantino doesn't seem directly involved in the new project, this is full circle moment for the duo's history together.
More: Eli Roth's Favorite Horror Movies
Source: Deadline