Camille Lamb poked fun at herself on Instagram after she didn't know the proper way to dispose of broken glass on last week's Below Deck episode. Camille has been butting heads with crew member Alissa Humber this season because of her poor attitude and laziness. Last episode, Camille broke another glass, and when Alissa told her not to throw it in the regular garbage and tried to explain where she should put it, Camille stormed off. Eventually, Captain Sandy Yawn stepped in and gave Camille an ultimatum, she either works harder and loses her attitude, or she's off the boat.
The Below Deck star showed that she has a sense of humor by joking about the broken glass incident on social media. Camille shared a video on her Instagram story of a broken glass, saying, "I don't know what it is. I've got butterfingers." In the following video, she attempts to put the broken glass in a trash can before pulling it back out. "Just kidding," Camille says. "I've learned that you don't put glass in a trash can." The Below Deck star admitted she didn't know that, saying when she was growing up, if a glass broke in her house, her family swept it up and put it in the trash. "Sorry about that. Really really hate to offend anybody by putting glass in the trash," Camille concluded.
Related: Why Below Deck Fans Think Camille Lamb Should Be Fired
Captain Lee Rosbach Disapproves Of Camille's Behavior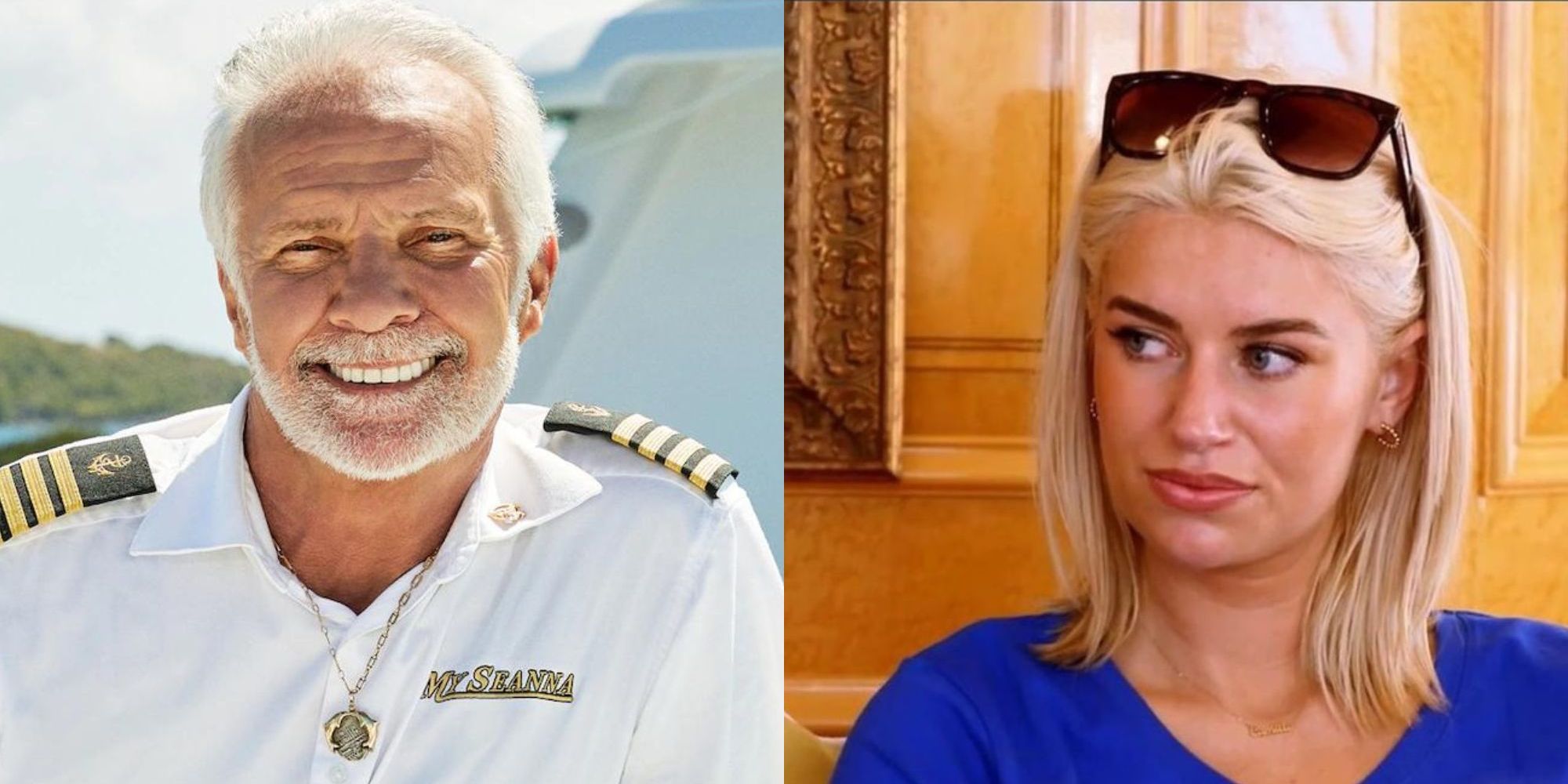 While the latest episode was airing, Captain Lee Rosbach, who left Below Deck season 10 due to health issues, tweeted about Camille's behavior. Captain Lee suggested Camille has lost her mind and said he would never tolerate her behavior if he were still the captain. Camille did not take his comments lightly and blasted him on her Instagram story. Camille recited a comment he said to a guest, which she thought was inappropriate, saying she thought he had lost his mind when he said it. She also told him she's only 24 years old and still trying to figure out her life, which is why she comes across as so lazy on the series.
It was Alissa who informed Camille that she shouldn't throw the broken glass in the normal garbage can, so it seems like Camille might be throwing shade at her crew member. Her comments about not wanting to offend anybody seem to be aimed at Alissa since she is the one who's been the most upset about Camille's behavior. While she might not have known not to throw glass in the trash, when Alissa corrected her, she could have reacted in a more mature way. Alissa has only been trying to do her job since joining Below Deck, and she wouldn't have a problem with Camille if the star would treat her respectfully and do what she's asked.
Camille may have also been poking fun at herself and the Below Deck fans who have had negative reactions to her. Many think she deserves to be fired for how she's been speaking to her coworkers and not putting in the same amount of work as they are. If she's not careful, fans may end up getting their wish. Sandy is definitely growing tired of asking Camille over and over again to change her attitude. Camille has one last chance to prove to Sandy and her Below Deck costars that she deserves to be on the yacht.
More:Why Below Deck Fans Are Comparing Camille Lamb To Caroline Stanbury
Below Deck airs Mondays at 8 p.m. EST on Bravo.
Source: Camille Lamb/Instagram