Brandon Scott Jones is officially a two-time Critics Choice Awards nominee! He was nominated for Best Supporting Actor in a Comedy Series for his performance in Ghosts last year and now, not only did he snag another nomination in that category, but the show overall is nominated for Best Comedy Series.
Just in case you've yet to tune in for the hit CBS series, it's inspired by the British series of the same name and sees a couple, Samantha and Jay (Rose McIver and Utkarsh Ambudkar), inherit and move into Woodstone Manor with hopes of turning their new home into a B&B. After having a near-death experience, Sam comes to learn that there is already a number of people living in the manor — the ghosts of people who've died on the property, ghosts including Jones' Isaac Higgintoot, an American Revolution officer. Ghosts is a true delight featuring an A+ ensemble that not only delivers one laugh-out-loud-worthy beat after the next but also manages to take their characters on deeply human arcs along the way.
With the 28th Critics' Choice Awards on the horizon, Jones took the time to join us for a chat about the making of the show and to celebrate those very well-deserved nominations.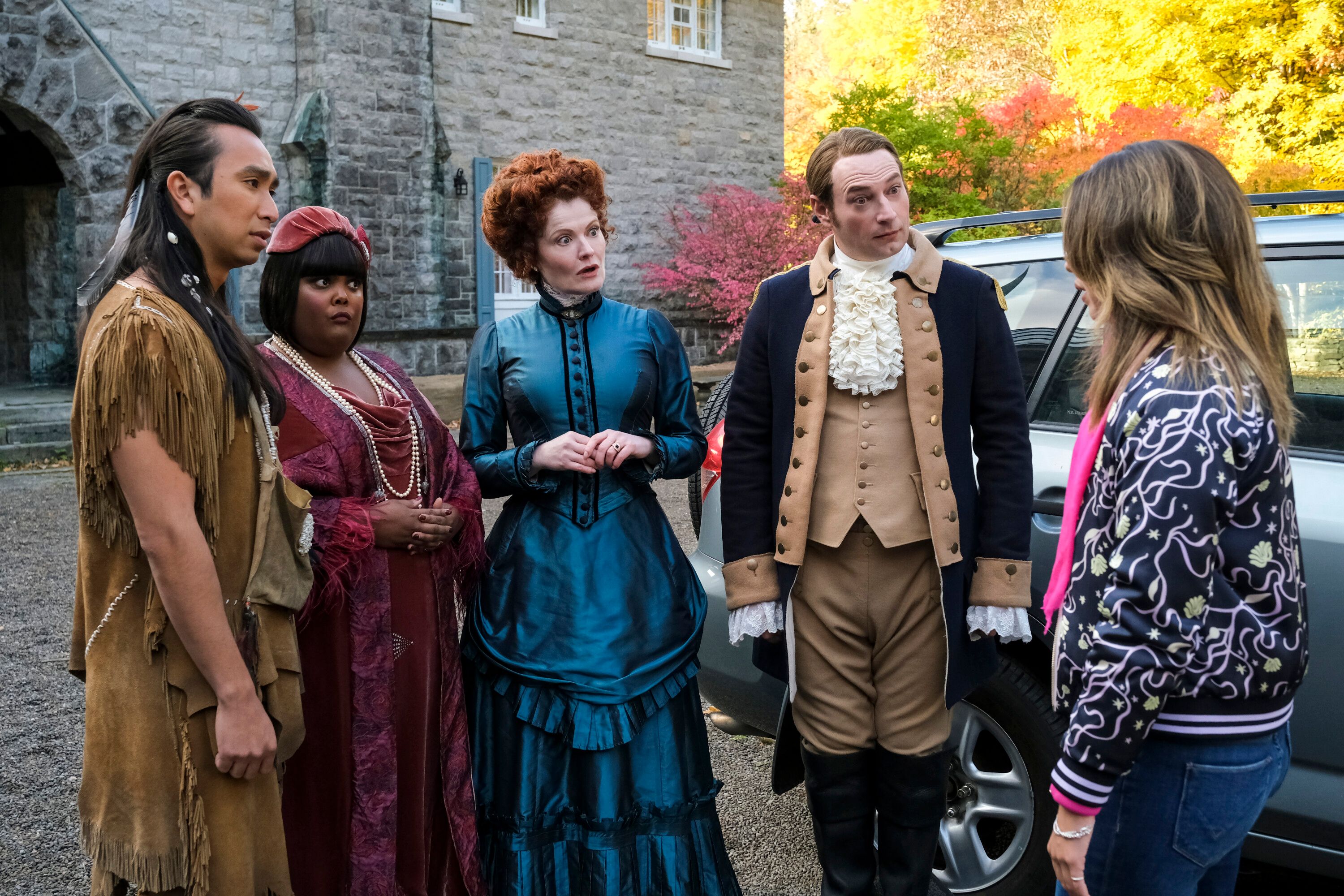 Artists don't do it for the awards, but there's no denying that nominations have great meaning, and I'm a big believer that should be celebrated. Here's what Jones said when asked what these CCA nominations mean to him:
"It means so much. It's extraordinarily flattering, especially for the show. And we were all very excited because we know that, especially in this landscape of television, there's so many opportunities to watch different things and there are so many channels, there are so many platforms that there's a lot of competition for people's eyeballs. So to know that people are watching the show and enjoying the show, I think is the thing that is the most meaningful. It's a really, really cool experience to share that with everybody, to say that, okay, we're up here in Montreal shooting the show, and it's nice that it goes out into the world and people are receiving it really, really well."
As for his own supporting actor nomination, rather than view it as a personal achievement, he emphasized that it was only possible due to the talent around him. "It reminded me of how lucky I am to be with [that] cast because your performance is only as good as the people around you and I just feel like I'm around the best on that show." He also added, "The fact that it happened that my name got called, that's very, very, very sweet, but I know that it could happen for any of us." And he's right. Ghosts features one of the very best ensembles on television right now.
While looking back on his earliest days in the role and digging into the evolution of the character, I asked Jones for the biggest difference between his interpretation of Isaac during his audition and who he's become today. Here's what he said:
"He was, in my brain, when I first read him, was very, very reserved and much smaller and I think as I've gotten a chance to play him he's gotten to be a little bit more flamboyant, not necessarily even in his mannerisms, but just in the way he interacts with everybody in the house. I used to think, okay, let's really lock in as the leader in this and that he'll be just super dry, super, super grounded. And I think as we've gotten to explore the character, he's gotten to have bigger pops of emotion. I think because I remember when I got the script and I got the sides for the audition, I remember thinking, 'There's no way they're gonna buy me as a soldier.' I just didn't feel like I had that gravitas or that type of — I don't know, you think of like Stephen Lang in Avatar as a soldier. [Laughs] You know what I mean? And I was like, I don't know if I have that! So I felt like it all had to be very, very rigid and very, very put together, but then as we started doing a little bit more of it, the more he got to loosen up and have more emotion."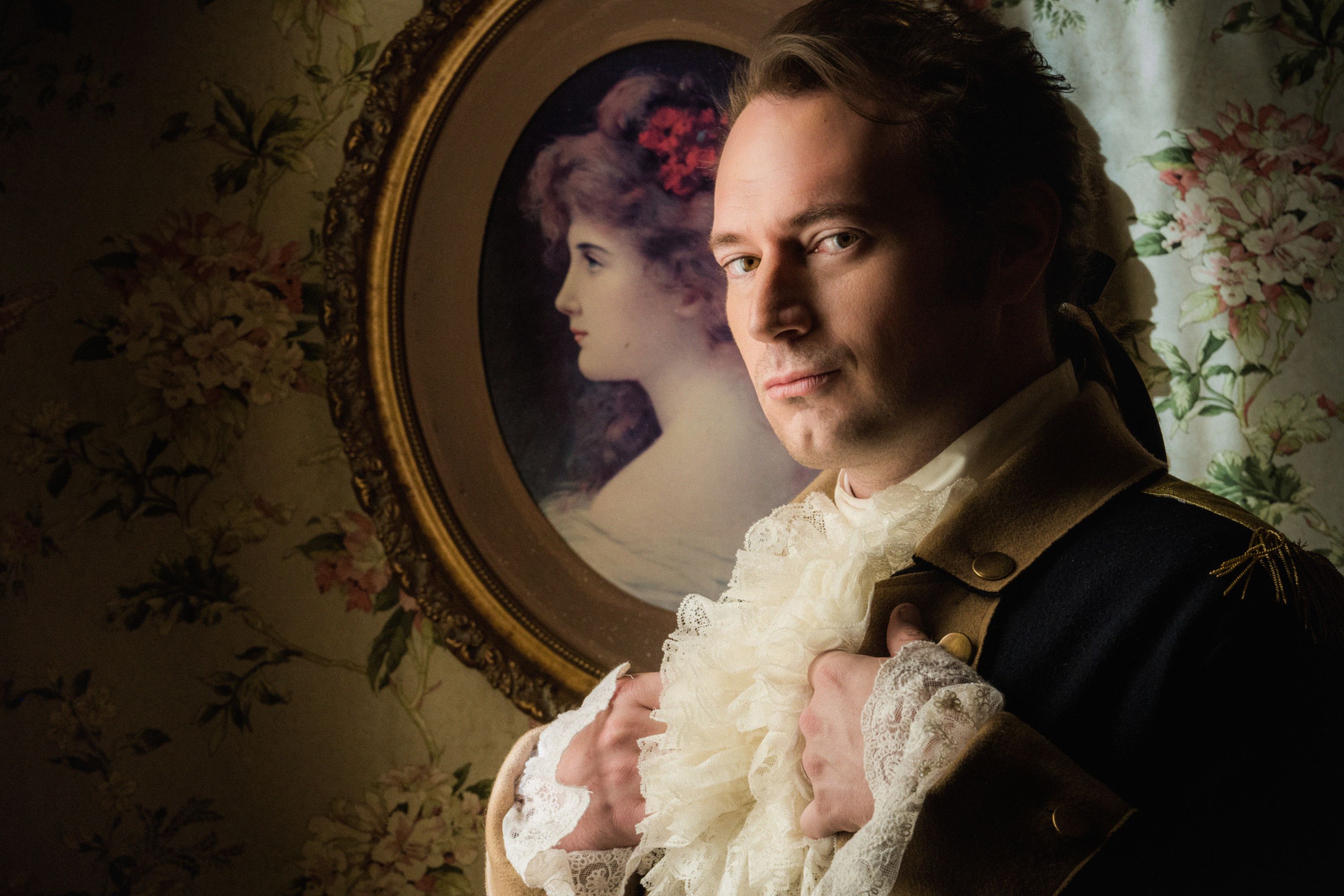 That continued as the show progressed, and it's one of the most impressive qualities of Jones' performance. One might not expect such subtly in a network sitcom, but in addition to delivering big laughs, Jones is also delicately taking Isaac on a journey of personal growth and self-acceptance, something you're able to see in the change in his physicality in the role from Season 1 to 2.
"Day one Isaac would be surprised with how free the character has become in terms of the way he even physically will move through a space. I think he's sort of become a little bit more jaunty, which is really fun. I think anytime that my character gets to do something slightly physical I think I never could have imagined that — I know that seems almost benign, but there was something where this character was very, very still the entire time, and now he's moving around a lot, which is great."
One of the greatest joys of Ghosts — and there are many of them — is watching Isaac, a closeted Revolutionary War Captain, come to embrace his truth. Here's what Jones had to say about exploring such a complex and layered situation in a half-hour sitcom when asked for a particular scene he felt he had to sit with most to fully access the character's headspace:
"The first one that comes to my mind is when he kind of comes out of the closet to Hetty in Season 1. What's really interesting, or I guess what I find challenging, and maybe I shouldn't, maybe I should find some peace with this, is that when a character like this confesses something and finally releases something, it's not like they've been holding on to this for a decade. They've been holding on to this for centuries. And so it feels so much more enormous and trying to wrap your brain around the why now of something. And agreed, we get this great writing and you want to service it, but then there's this little actor-y side of you that's sort of like, okay, in the 250+ years that I've been dead, I haven't found the opportunity to let this come out yet, or I've held on to it for this long. And so I remember the silliness of that episode of the last ditch attempt of trying to — you know, me trying to seduce Rebecca [Wisocky]'s character, and then juxtapose that with this really low moment for this character. That was hard. I remember sitting with that in my trailer being like, 'Don't f*ck this up.'"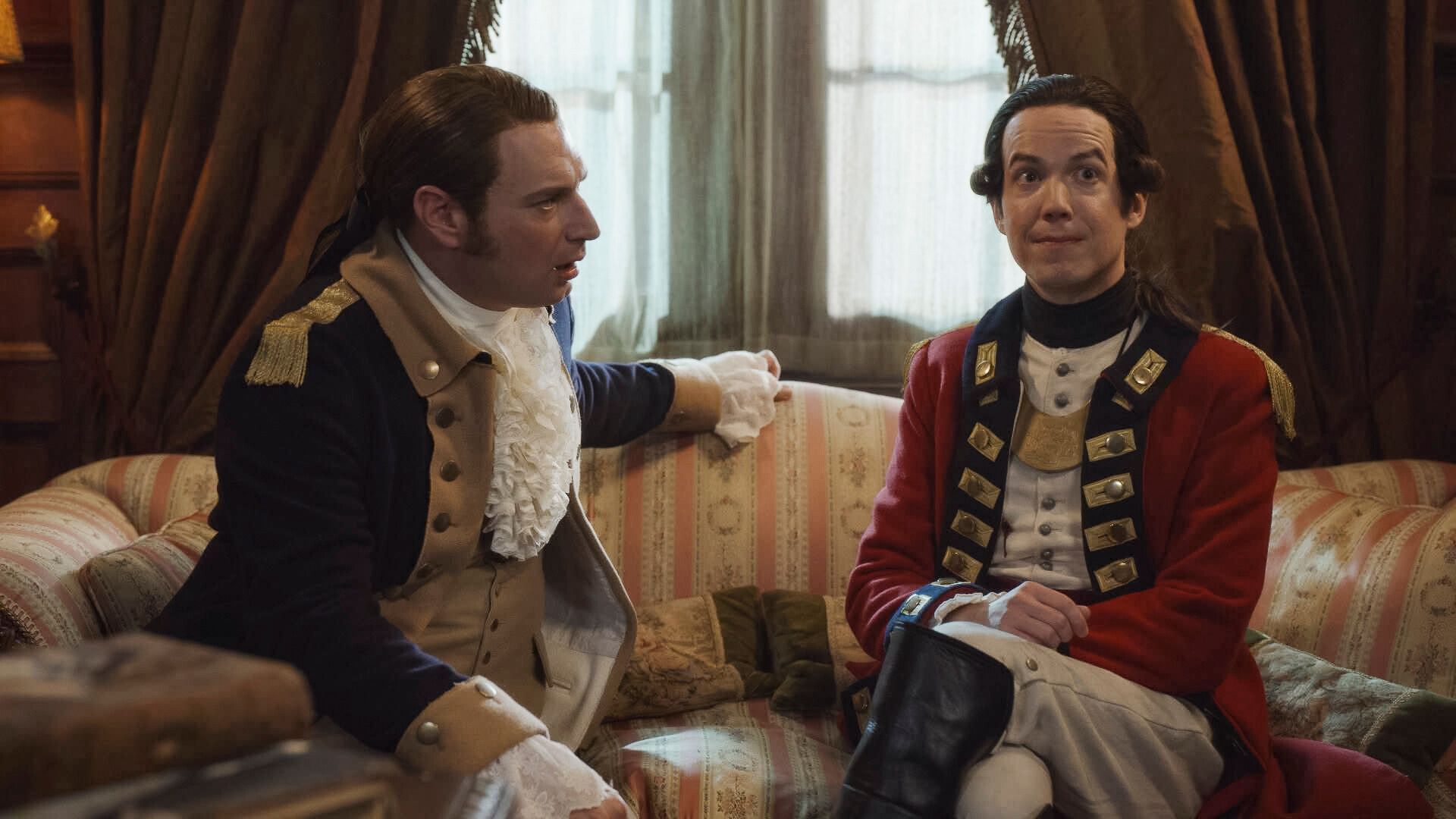 Not only is that scene one of the most powerful moments of Ghosts, but Jones keeps delivering as Isaac continues to explore the concept, "Who am I if I'm not the thing I said I was?" That's a mighty heavy concept for a half-hour comedy to explore, especially when that screen time needs to be shared by a rather large ensemble. Here's what Jones had to say about pulling that off, particularly when it came to showing Isaac discovering why he wasn't ready to kiss Isaac in the Christmas episodes:
"I would say the top priority was trying to find, in that episode specifically or in the Christmas episode, hoping that the performance wouldn't give you whiplash, if that makes sense. Even when you're shooting things out of order, you're gonna go ahead and make a big choice and say, 'Okay, well this is the romantic moment where we do finally kiss,' or, 'This is the moment where I turn this person away,' or, 'This is the moment where I try to last ditch seduce somebody,' or, 'This is the moment where I finally confess who I truly am,' and I think that the opportunity of just saying, with my scene partner, if we can just find the absolute truth of [a moment]. Let's not lean too hard into the drama of it, let's just lean as hard as we can into the truth of what's going out right there. And I guess the difference between those two things —you don't want to go full tears and then full comedy because I think it might feel a little bit jarring, but trying to temper it to say, well, you can see this person in the scene prior about to burst into tears if they weren't doing this thing and then, hopefully, you can temper it."
Looking for more from Jones about his experience working on Ghosts thus far? There's loads more from where this came from! You can catch our full 30-minute conversation in the video at the top of this article.
Also, be sure to tune in for the 28th Annual Critics Choice Awards on Sunday, January 15th at 7pm ET on The CW to watch team Ghosts celebrate their nominations!