BMF is back for Season 2! Based on the true story of the now-defunct Black Mafia Family, BMF centers on brothers Demetrius "Big Meech" Flenory' and Terry "Southwest T" Flenory as they claw their way out of the streets and embark on a rags-to-riches story. Season 2 sees the return of the highly ambitious and business-savvy duo: this time, with bigger plans, and deadlier enemies on their tail.
Season 2 of BMF premiered on Starz on January 6, 2023, with all new episodes every week. Check out the show's cast and character guide below!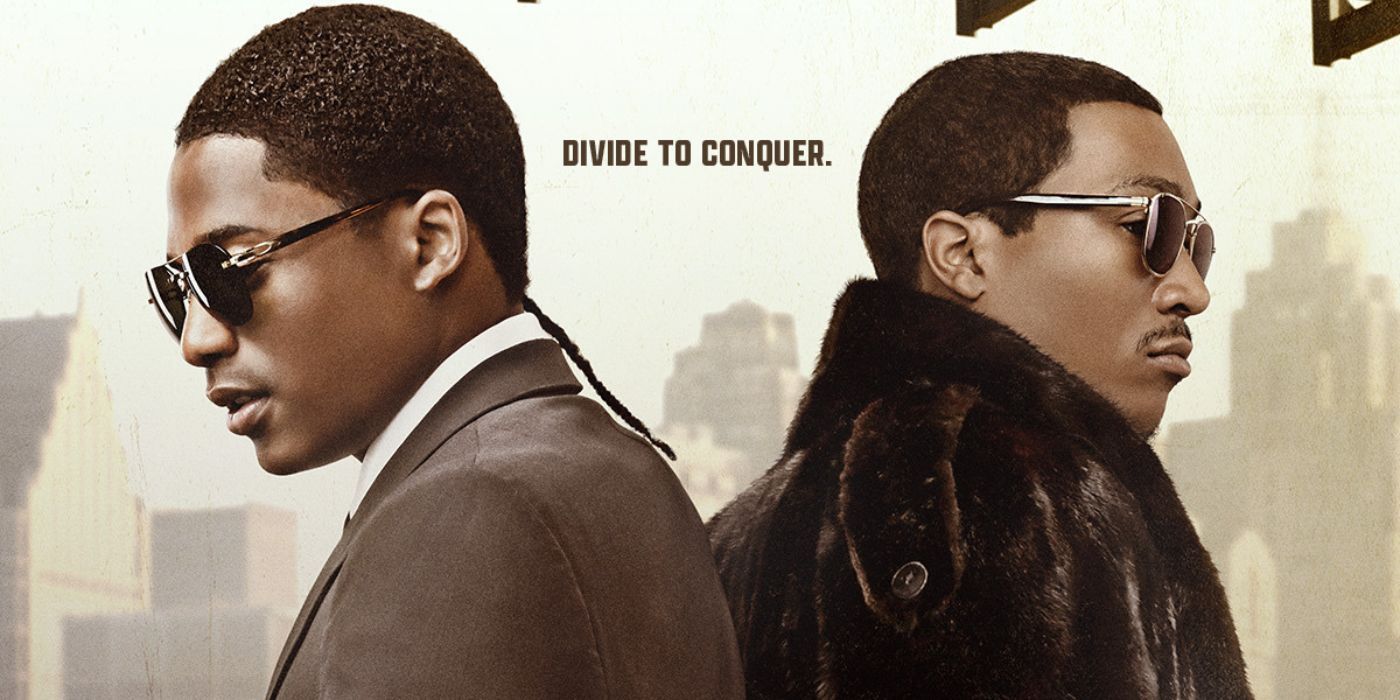 Related:How to Watch 'BMF' Season 2: Where to Stream the New Episodes
Demetrius Flenory Jr. as Demetrius "Meech" Flenory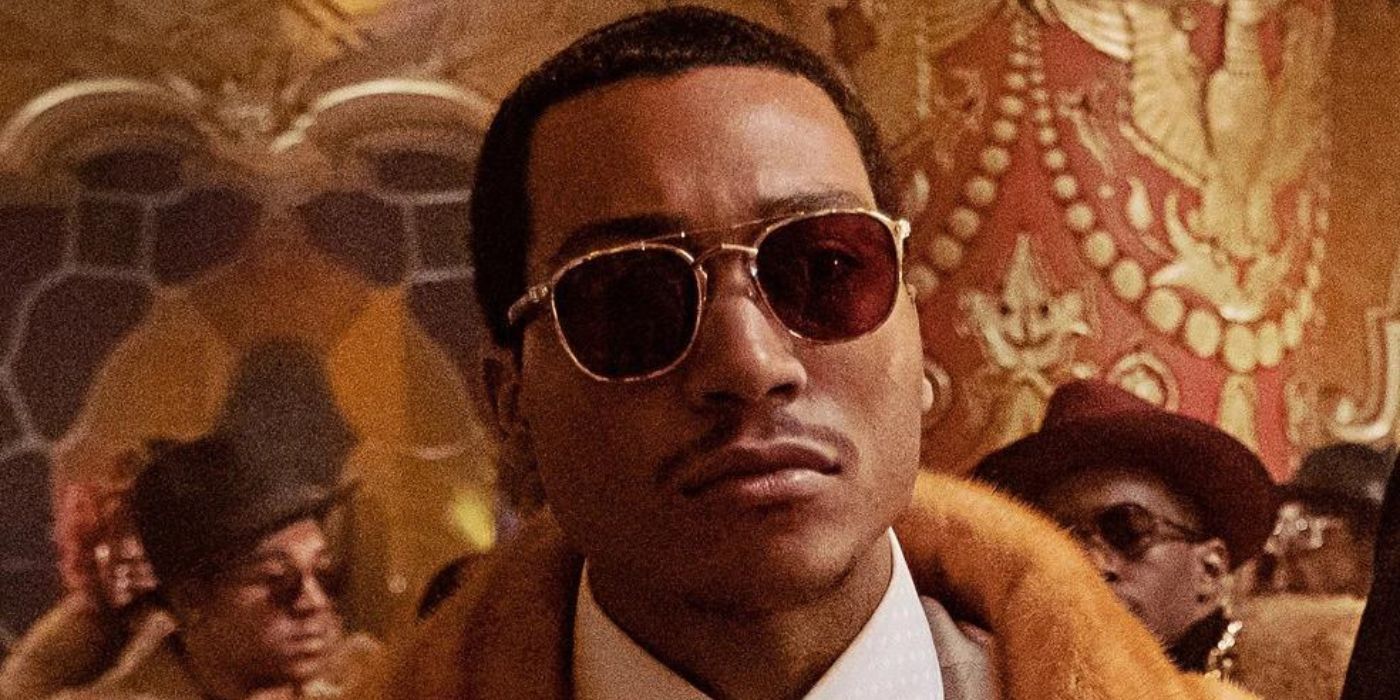 Demetrius Flenory Jr. plays Demetrius "Big Meech" Flenory, the frontman of his drug trading operation who's got the charms and high-risk aspirations. Demetrius, along with his siblings Nicole and Terry, was raised in a very pious environment, but that doesn't mean he stayed out of trouble. Demetrius started dealing with Pat (Wood Harris) at the rock house when he was a teenager, putting him in a lot of conflict with his family.
This role marks Flenory Jr.'s acting debut. He is the son of the real-life Demetrius "Meech" Flenory. When his father called him from behind bars, he reportedly informed him that rapper Curtis "50 Cent" Jackson owned the rights to the Black Mafia Family tale and that a film or television series would be made based on it. Failing to find the right actor, the rapper/executive producer informed Flenory Jr. that he intended to send him to LA and enroll him in acting courses so that he could star in the series as his father.
Da'Vinchi as Terry "Southwest T" Flenory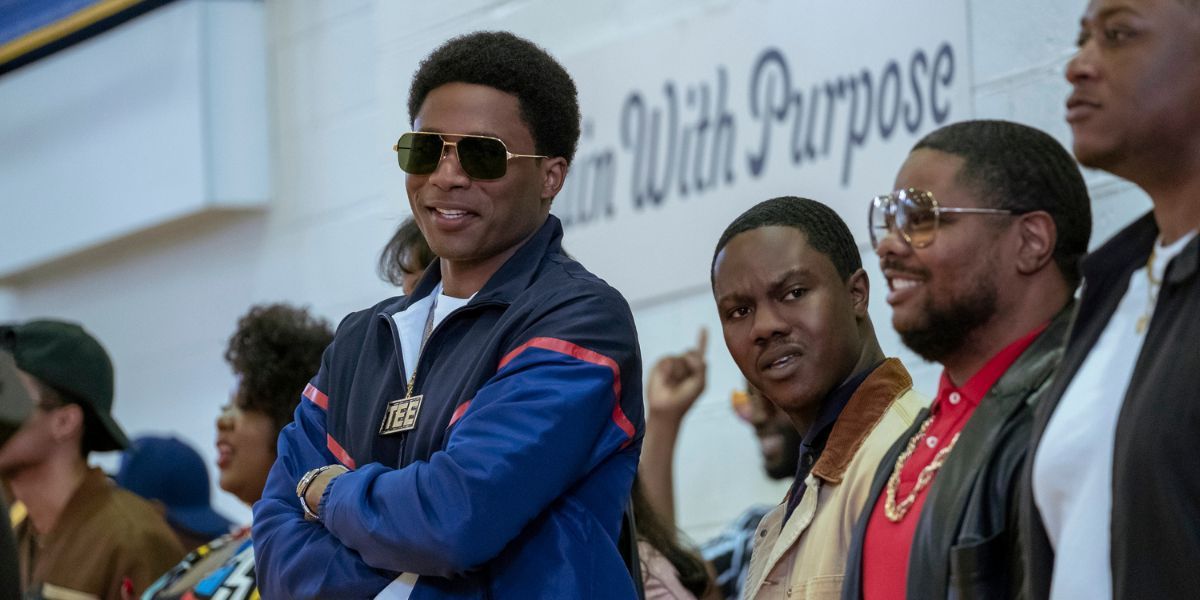 Da'Vinchi plays Terry "Southwest T" Flenory, Meech's brother. More on the reserved and strategical side, Terry is trapped between two conflicting identities: being a new father and the first person in his family to attend high school and being a drug dealer who must both safeguard the family and protect his brother from himself. Early on in their teens, Meech, more so than Terry, started engaging in the dope boy lifestyle. Meech started dealing for Pat at the rock house while deceiving their parents into believing he had begun a job at Wendy's. When Terry realized the truth, he wanted to join him in his shenanigans.
Da'Vinchi began his career in New York as a rapper and spoken word artist before diving into the world of acting. The Haitian-American actor previously appeared alongside Ben Affleck in The Way Back.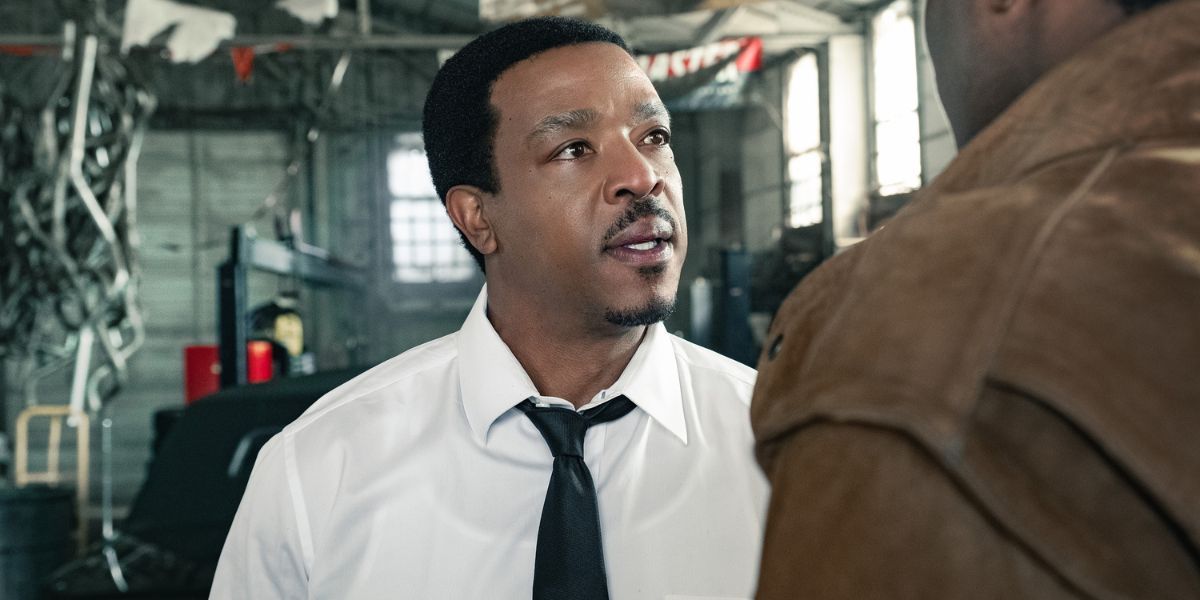 Russell Hornsby plays Charles Flenory, the patriarch of the Flenory family. A musician who's having a hard time with his career, Charles strives to protect Terry from his elder brother Demetrius's overbearing ambition and influence by using humor, faith, and perseverance to keep his family on the right road. Hornsby gained prominence for his lead role in ABC Family's Lincoln Heights as Edward "Eddie" Sutton. He went on to star as Luke on HBO's In Treatment and Lyons in the movie Fences.
Michole Briana White as Lucille Flenory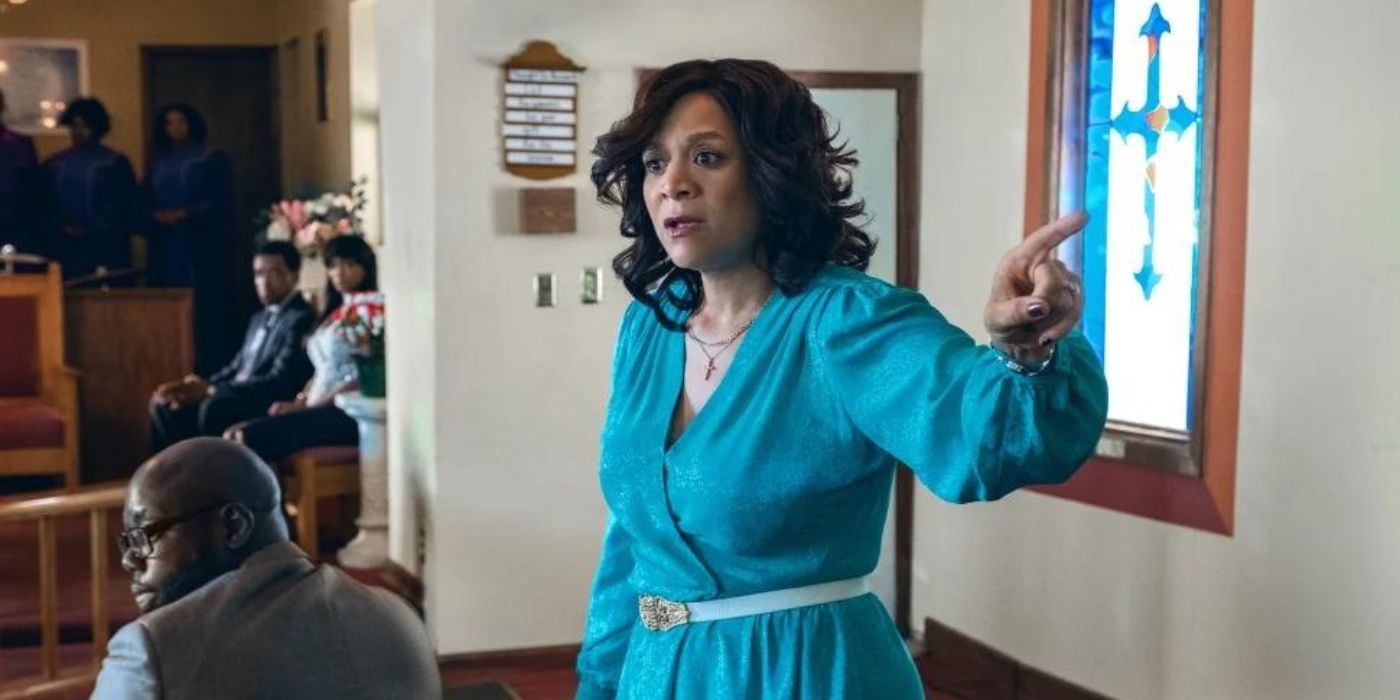 Michole Briana White plays Lucille Flenory, the mother of Demetrius and Terry. Lucille, is a devout Christian who makes every effort to safeguard her marriage and her boys while guiding them through the worst storm of their lives. Even if it takes working nonstop to pay the bills, purchase food and clothes, and ensure that she doesn't fall short on her children's necessities, Lucille would do everything to keep her family and children afloat. White previously starred in 100 Centre Street, taking on the role of Fatima Kelly. Her other television appearances include The Fresh Prince of Bel-Air, Chicago Hope, and Family Matters.
Related:The Best Shows to Binge on Starz Right Now
Myles Truitt as B-Mickie
Myles Truitt plays B-Mickie, the third OG member of Meech and Terry's crew, 50 Boyz. Throughout the series, B-Mickie starts realizing that he could do better than the brothers and finds himself getting tired of following the Flenorys' commands, causing tension within the group and the business. Truitt had his breakout role playing Eli Solinski in Kin. He's also starred as Issa Williams in Black Lightning.
Steve Harris as Detective Bryant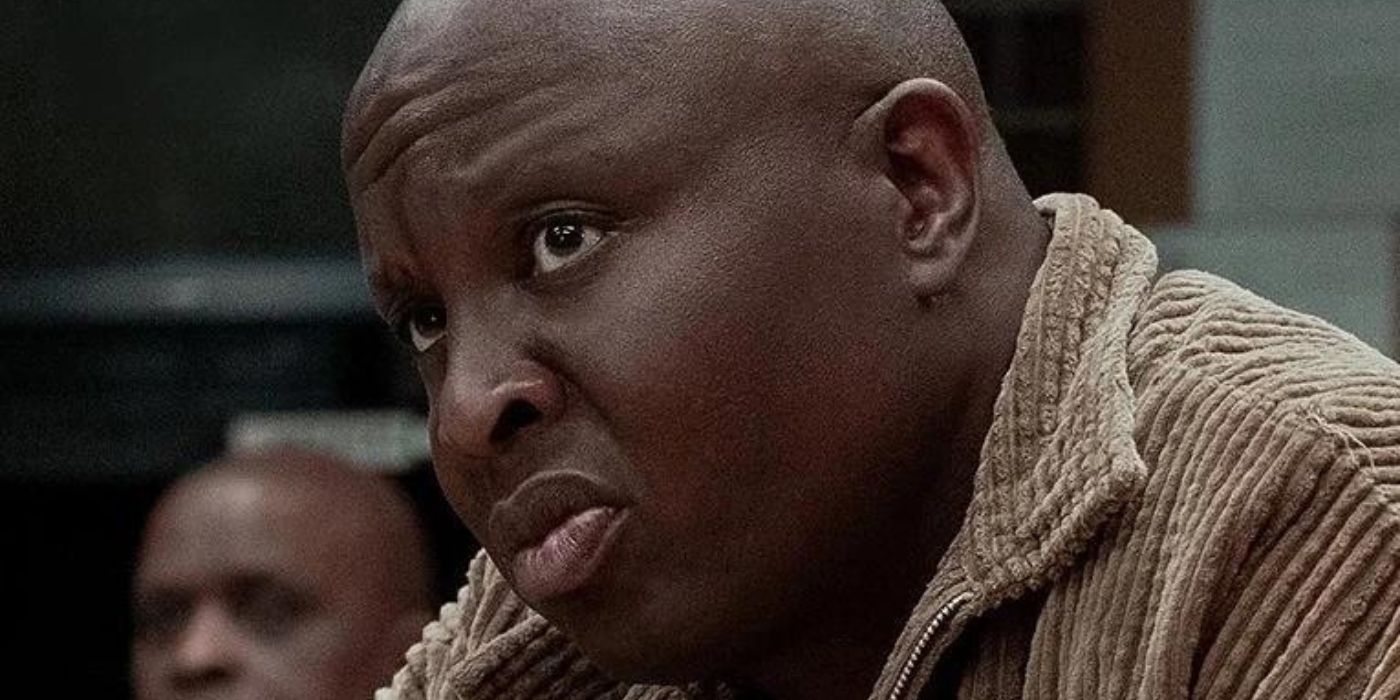 Steve Harris plays Detective Von Bryant, a seasoned veteran who has been a part of the Detroit Police Department for 20 years and counting. Having a close history with Demetrius, Detective Bryant's loyalty is put to the test when assigned to a country-wide assault team targeting local drug operations, putting his career and close relations on the line. Harris was previously in The Practice as Eugene Young.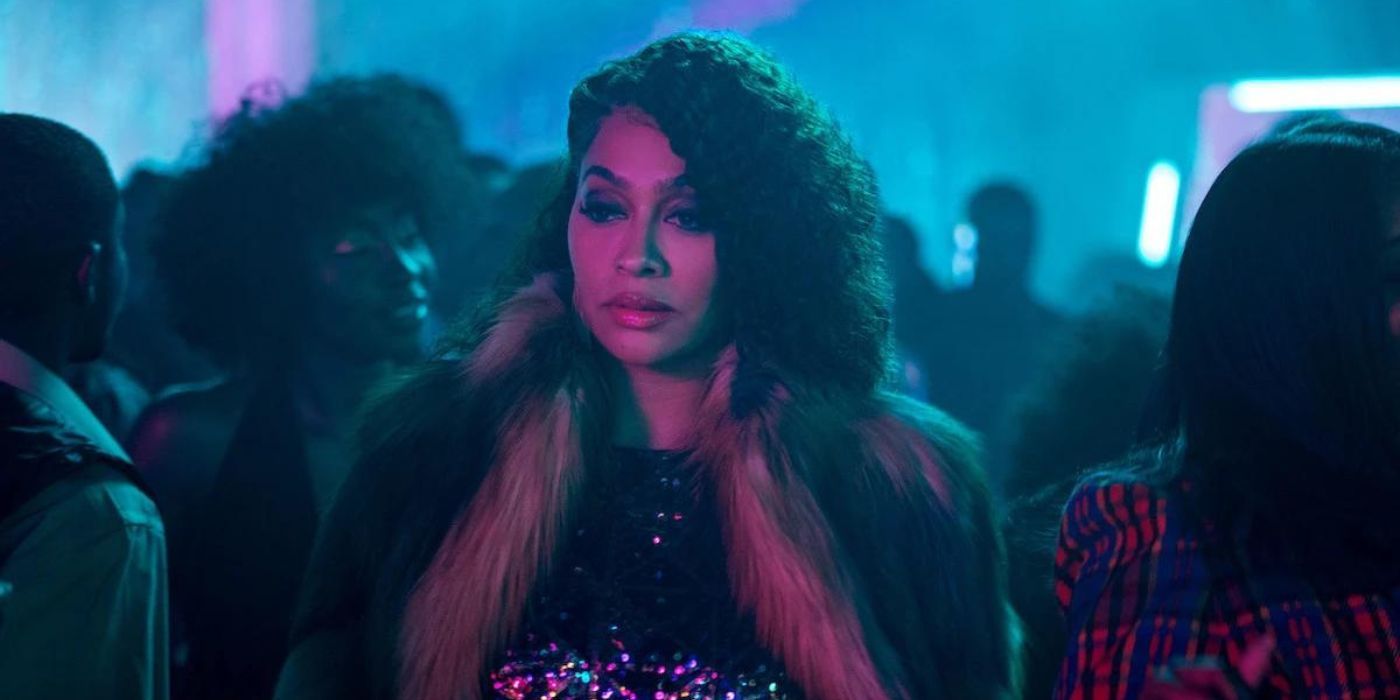 La La Anthony plays Markaisha Taylor. Previously a recurring character in Season 1, Markaisha is now a mainstay in the new season. The wife of a flashy drug dealer whom Meech and Terry become friends with, Markaisha sees potential in Terry and is willing to support it to make herself rich and powerful. However, every intention comes with dangerous consequences, especially if it puts Terry's business at risk. A former MTV VJ on Total Request Live, Anthony's acting credits include You Got Served, Think Like a Man, and November Rule.
Kelly Hu as Detective Veronica Jin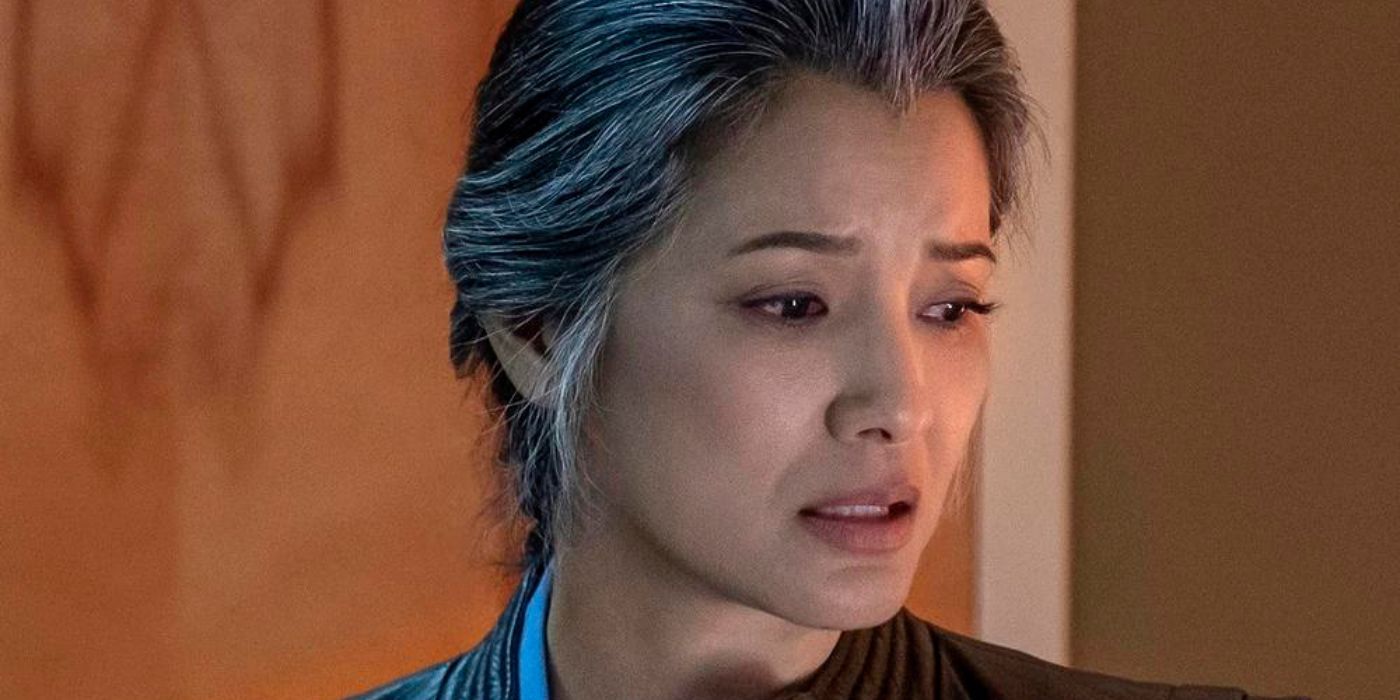 Kelly Hu plays Detective Veronica Jin, a new character in Season 2. Detective Jin is a no-nonsense cop, with her strong work ethic and high intelligence demonstrated on the streets. Raised by her Chinese immigrant parents, she is more than familiar with chasing the American Dream, although she decides to pursue that dream through an unconventional career path as an Asian-American, becoming a female detective in a city infamous for its crime rate.
Hu made headlines for winning Miss Teen USA 1985 and Miss Hawaii USA 1993. She's gone on to play a variety of notable roles including Michelle Chan in the television soap opera Sunset Beach and Pearl in The Vampire Diaries.
Guest Appearances and Recurring Roles in BMF Season 2
Just like the previous season, you can expect a couple of big names to make guest appearances in Season 2 of BMF. Familiar faces include SNL cast member Leslie Jones as Federal Agent Tracey Chambers, Academy Award-winning actress Mo'Nique as Goldie, and Caresha Romeka Brownee, one-half of hip-hop duo City Girls, as Deanna Washington. We'll also be seeing Broadway actress Christine Horn starring as Mabel Jones and Mike Merrill as Ty Washington.